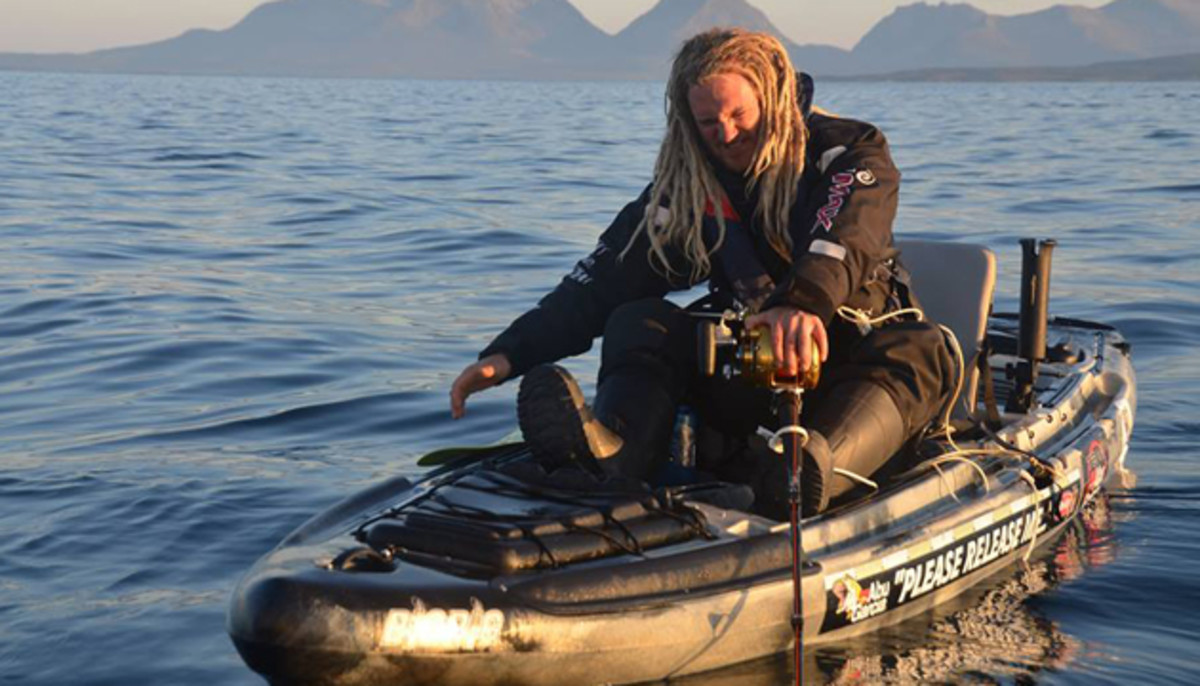 What a year it's been! In 2014, a kayak angler broke the 1,000-pound fish barrier, although the feat didn't impress some. The year also saw an unprecedented number of flagship fishing kayak releases. And then there were the sharks. While the odds of running into the business end of one of these hyped-up predators is tiny, kayak anglers find them fascinating.
Without further ado, the top ten most read Kayak Fish stories of 2014:
1. Shark Smashes Kayak Fishing Record
Joel Abrahamsson's gigantic 1,247-lb Greenland Shark is the heaviest fish ever caught on a fishing kayak.
2. The Whip Lash: Thoughts On The Shark Shield
3. Caught On Film: Surf Launching Techniques With Jim Sammons
4. Video: An Unintended Swim With A Shark
5. Jackson Kayak Can't Contain The Kraken
Company releases never before seen details. This will be a serious offshore fishing craft.
6. Kayaker Shot At In Texas
Road-raging shrimper allegedly fires on Galveston kayak angler
7. Caught On Film: Red Fly Rampage
8. Great White Kayak Attacks: Paddle Vs. Pedal
9. Unveiled: Old Town's Optionally Hands Free Predator XL
Juiced up Minn Kota saltwater motor console drops right into the cockpit
10. A Look At The New Hobie Outback
What was your biggest kayak fishing story of the year?
The article was originally published on Kayak Fish
For access to exclusive gear videos, celebrity interviews, and more, subscribe on YouTube!