<iframe width="620″ height="412″ src="https://www.youtube.com/embed/m3LK6aiWPLM" frameborder="0″ allowfullscreen></iframe>
Are motorized surfboards set to take over surfing? Recent developments in the technology that drives them have seen the craft ridden in some of the heaviest waves on the planet. Hawaiian waterman Kai Lenny, who also windsurfs as well as rides conventional surfboards and SUPs, recently rode a Jet Surf motorized board at Jaws, the famous Maui big-wave spot. His waves at the break (see above) are considered the largest ever ridden on a motorized board.
The Jet Surf uses a 17-horsepower 100cc gasoline-powered water-jet engine (similar to that of a personal watercraft, like a Sea-Doo) to propel riders along the surface of the water at speeds as fast as 35 mph. Riders stand on the carbon-fiber board, loop their feet through a pair of straps, and grab the handheld throttle, which is tethered to the front of the board.
The engines are made by Czech company MSR Engines, which specializes in the development of combustion engines and special electronics for such clients as BMW, Skoda, and KTM. The key to the performance of the Jet Surf is its light weight. Fully fitted up, the whole kit comes in at just over 30 pounds—light enough to take on an airplane. The price, on the other hand, isn't exactly dainty, with a factory model costing around $15,000.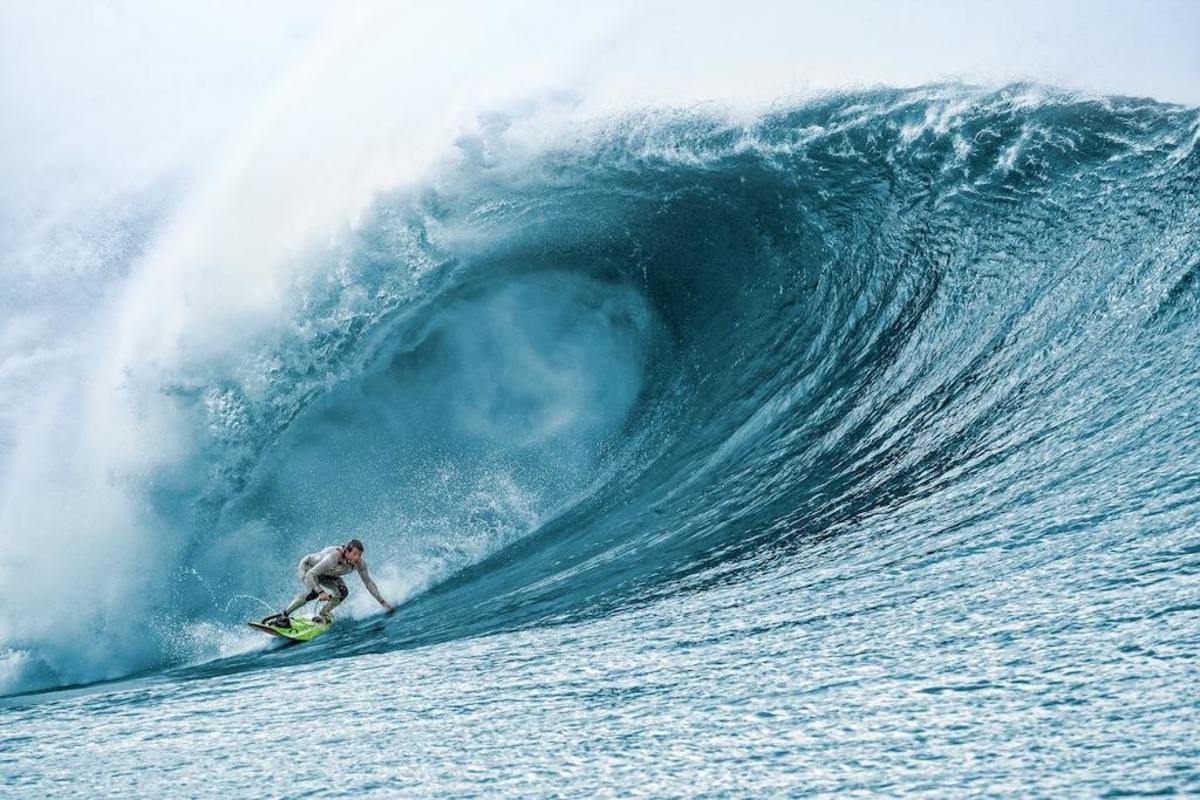 The Jet Surf has also been ridden at Nazaré, with Brazilian big-wave surfer Pato Teixeira riding huge waves at the Portuguese break in 2014. Of course Jet Surf is not the only powered board that has been ridden at such waves. Garrett McNamara has surfed another motorized version called the WaveJet at both Jaws and Nazaré. The WaveJet has the advantage of not needing gasoline, as it uses a lithium-battery-powered jet-propulsion system. The WaveJet is also cheaper, retailing at a third of the price of the Jet Surf, and is quieter and more environmentally friendly. However, with top speeds of 10 mph, it generates significantly less speed than the Jet Surf.
Either way, these two models are pushing the boundaries of what is possible on a motorized surfboard. And with some of the world's best big-wave riders using the craft in some of the heaviest waves on the planet, it is only a matter of time before they become increasingly common in the lineup. After all, what surfer really likes paddling?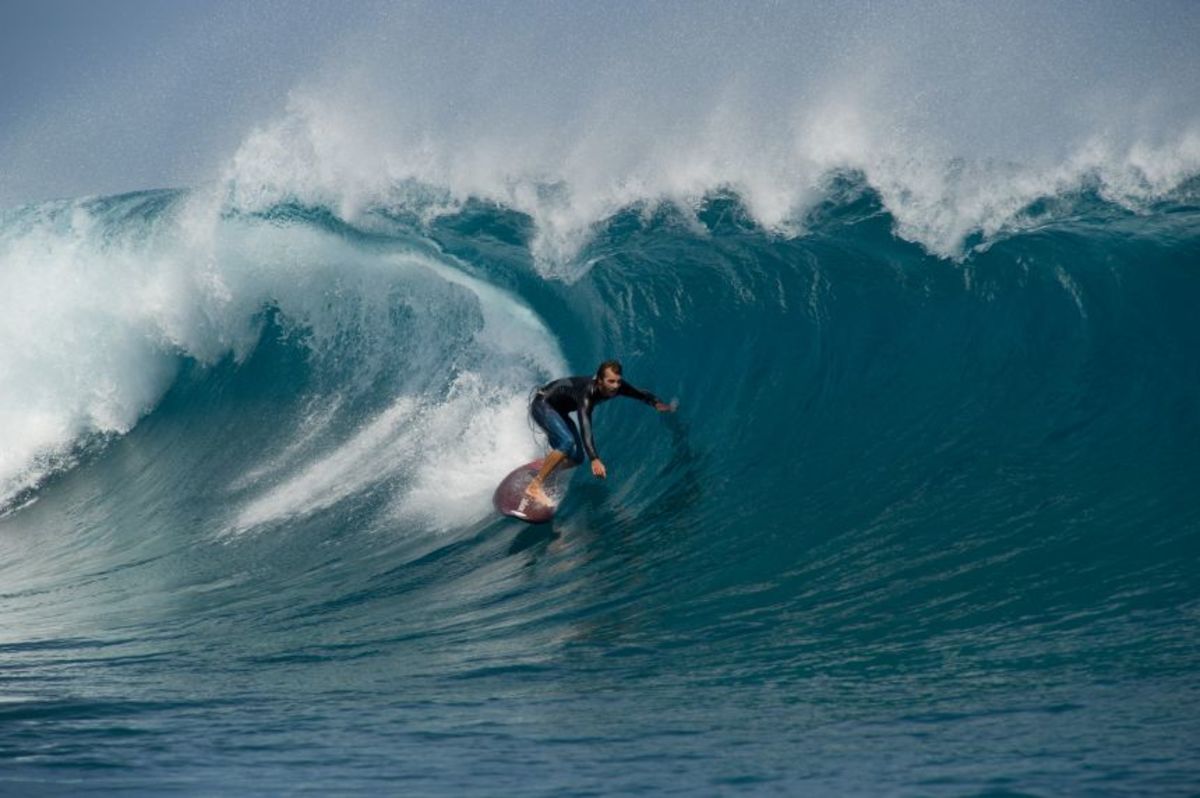 More from GrindTV
The heaviest hits from surfing's XXL winter
New surfing world record set—but more are up for breaking
Inspired new design revolutionizes the twin-fin surfboard
For access to exclusive gear videos, celebrity interviews, and more, subscribe on YouTube!