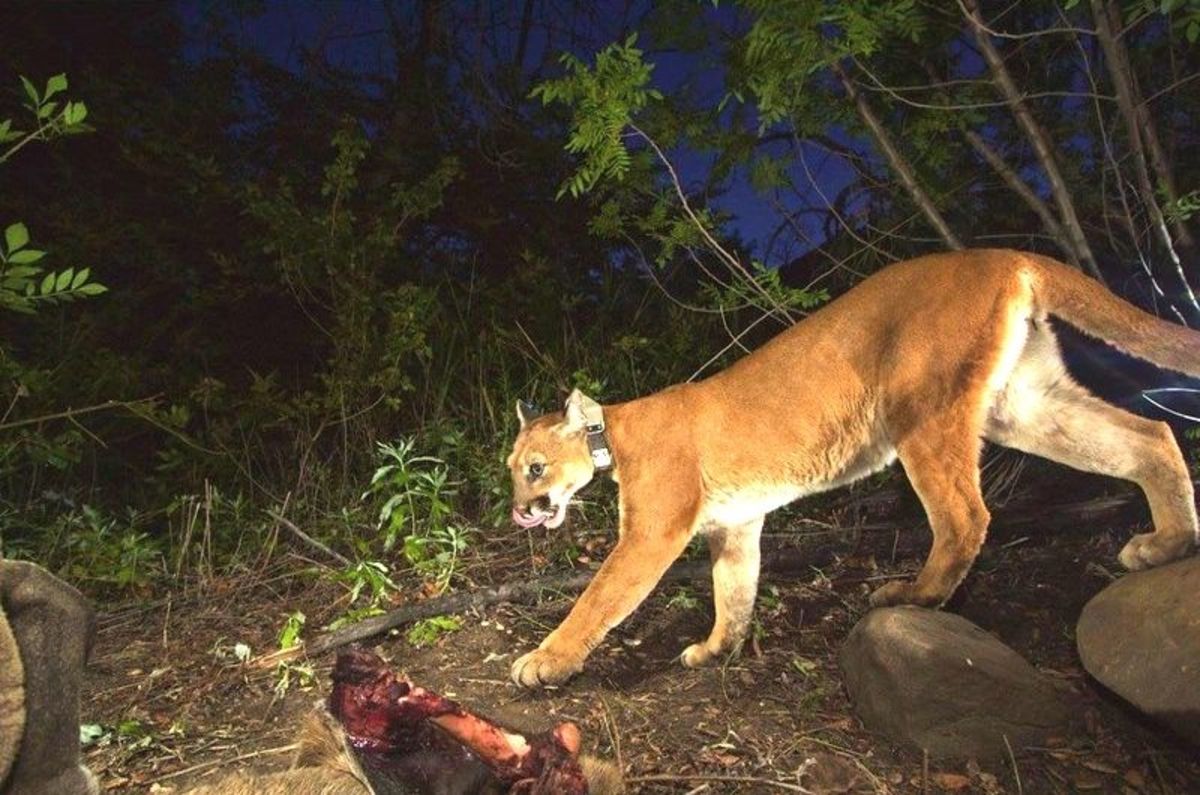 One thing a Southern California mountain lion known as P-39 couldn't teach its litter of three kittens is how to safely cross a freeway, but one thing it did teach them could save the remaining kitten's life.
Sadly, the family of P-39 has been reduced to one 8-month-old male kitten after the latest fatality of P-51 on the same stretch of freeway that claimed the lives of its mother and brother, the National Park Service announced in a news release Friday morning.
P-51, a female, was struck and killed by a vehicle on the 118 Freeway one mile east of the Rocky Peak exit near Chatsworth. Its carcass was collected the night of Jan. 15 by the Department of Fish and Wildlife, which soon identified the mountain lion.
On the same freeway, P-39 was killed on Dec. 3 and its sibling, P-52, was killed on Dec. 20.
"Unfortunately this case illustrates the challenges for mountain lions in the region, where roads are both major barriers to movement and potential sources of mortality," said Dr. Seth Riley, wildlife ecologist for Santa Monica Mountains National Recreation Area.
"The area where these animals were killed is part of a critical wildlife corridor that connects the genetically isolated population in the Santa Monica Mountains to what is considered the nearest source population, in Los Padres National Forest."
RELATED: Two adorable mountain lion litters discovered in L.A. area; video
A tunnel undercrossing is used by hikers and equestrians and is located near the freeway location of the mountain lion killings, where several mountain lion crossings have been observed. Unfortunately it lacks adequate wildlife fencing to direct animals to the tunnel.
"Caltrans is aware of the need to protect the biological diversity of the region," said Carrie Bowen, Caltrans District 7 Director. "To that end, we are working with our partners to study the feasibility for wildlife passage and protection."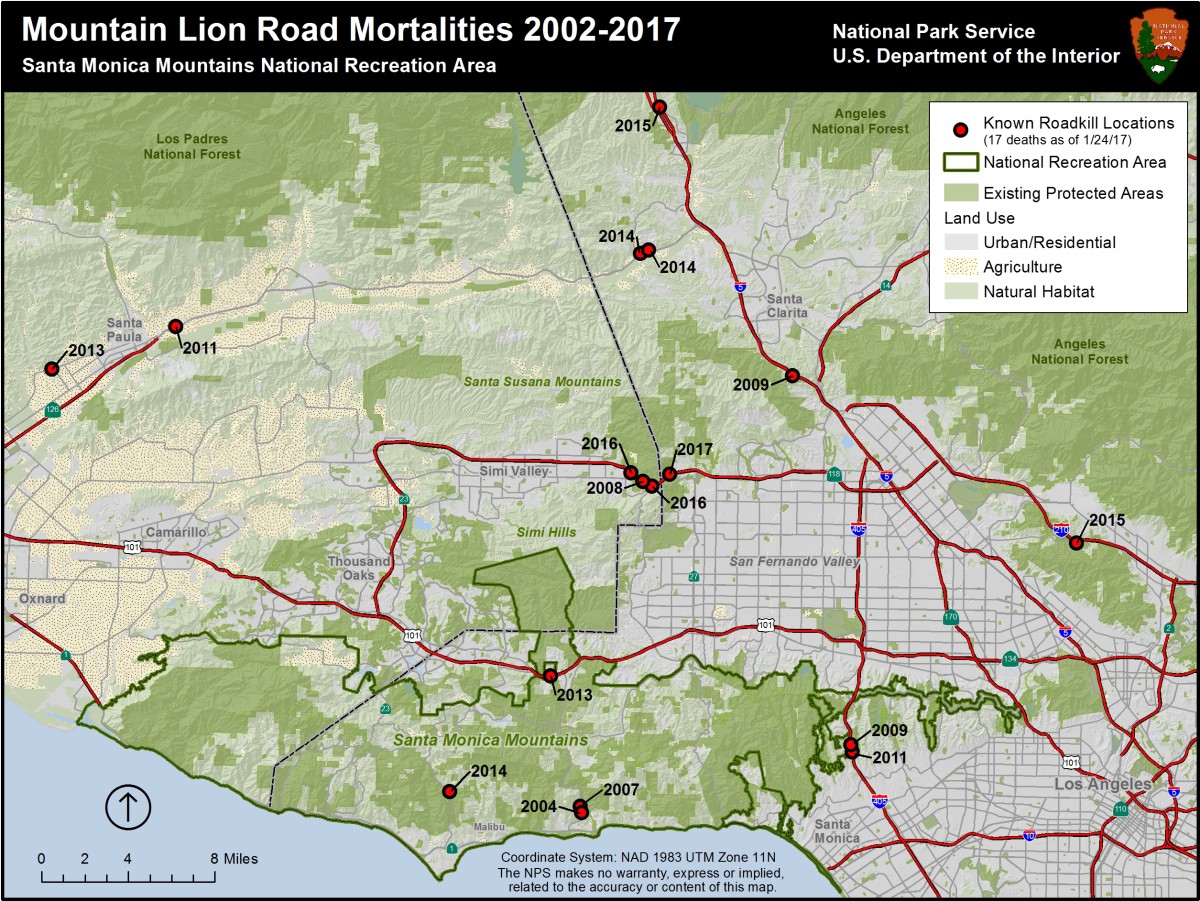 One thing giving officials hope that the remaining mountain lion kitten, P-50, can survive is that its mother evidently taught her kittens how to hunt early in their lives.
After the death of P-39, officials wondered if her siblings could survive on their own. A necropsy performed on P-52 offered hope as it had recently fed on a skunk, a typical prey item for a kitten learning to hunt.
RELATED: Mountain lion P-39 is killed; fate of her 3 kittens doesn't look good
"It was positive to see that P-52 had recently fed," said Marc Kenyon, CDFW's Mountain Lion Conservation Program Coordinator. "Whether or not these kittens had the ability to feed was a subject of much discussion. Apparently, their mother had taught them predatory skills within their first six to seven months, and we're hopeful the necropsy on P-51 confirms this, too."
If P-50, the remaining kitten, can avoid freeways, it would have a chance to grow into an adult.
Sadly, 17 mountain lions have been killed on a road or freeway in the National Park Service study area around the Santa Monica Mountains since 2002.
For access to exclusive gear videos, celebrity interviews, and more, subscribe on YouTube!