The host of Motor Trend's "Dirt Every Day," Fred Williams, and his friend Dave have come up with the ultimate back-road vehicle.
The Frankenstein-like creation uses a rusted-out 1973 Plymouth Road Runner body paired with a 5.0 V8 Cummins diesel-powered four-wheel drive to give it the power it needs to tow Jet skis and other fun stuff.
Putting the diesel engine in a muscle car is unheard of because it's so new. It's the same engine that is going into the Nissan Titan truck.
The Maxxis Razr MTs are the tires on the off-road monster, which make navigating through the desert super smooth. They handle boulders and rocks like champs, making spare tires totally unnecessary.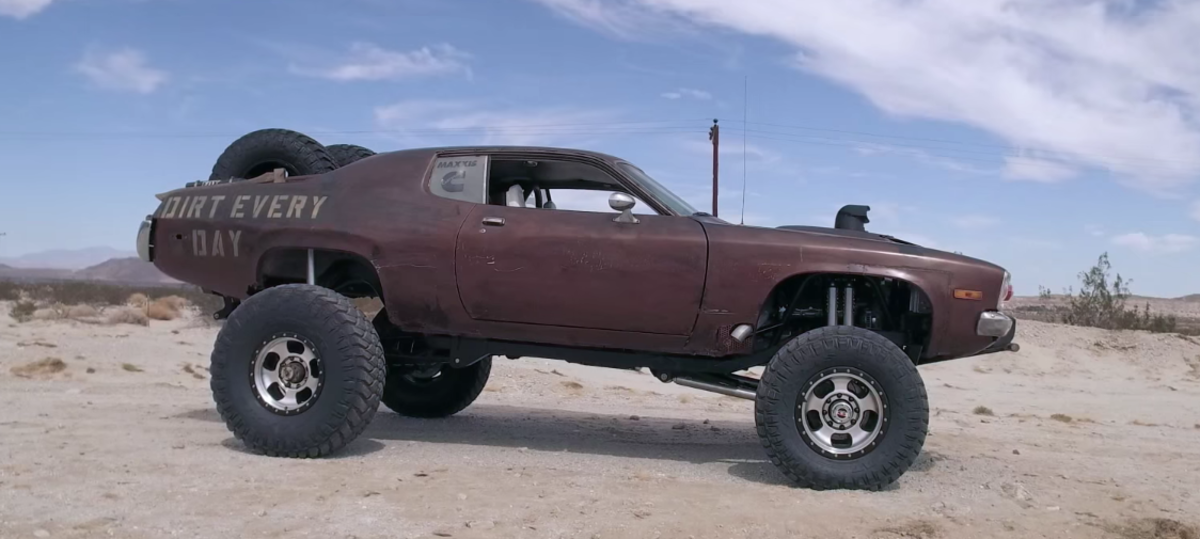 The guys test it out doing donuts and navigating bumps to test the shocks. They even shoot down the undead to prepare for a zombie apocalypse.
"Not bad for a motorboat-towin' muscle car," Williams said.
Not bad at all.
Watching the duo hill climb in the muscle car is pretty impressive, and they prove it actually would be a great vehicle should the end of the world ever actually happen.
It would also be amazing for back-road Baja trips, since it's equipped with a super-sturdy trailer hitch.
More from GrindTV
6 cheap must-haves for a tropical surf trip
Watch surfer emotionally recall nearly drowning at Pipeline
The 360fly is the 360 camera anyone can use
For access to exclusive gear videos, celebrity interviews, and more, subscribe on YouTube!