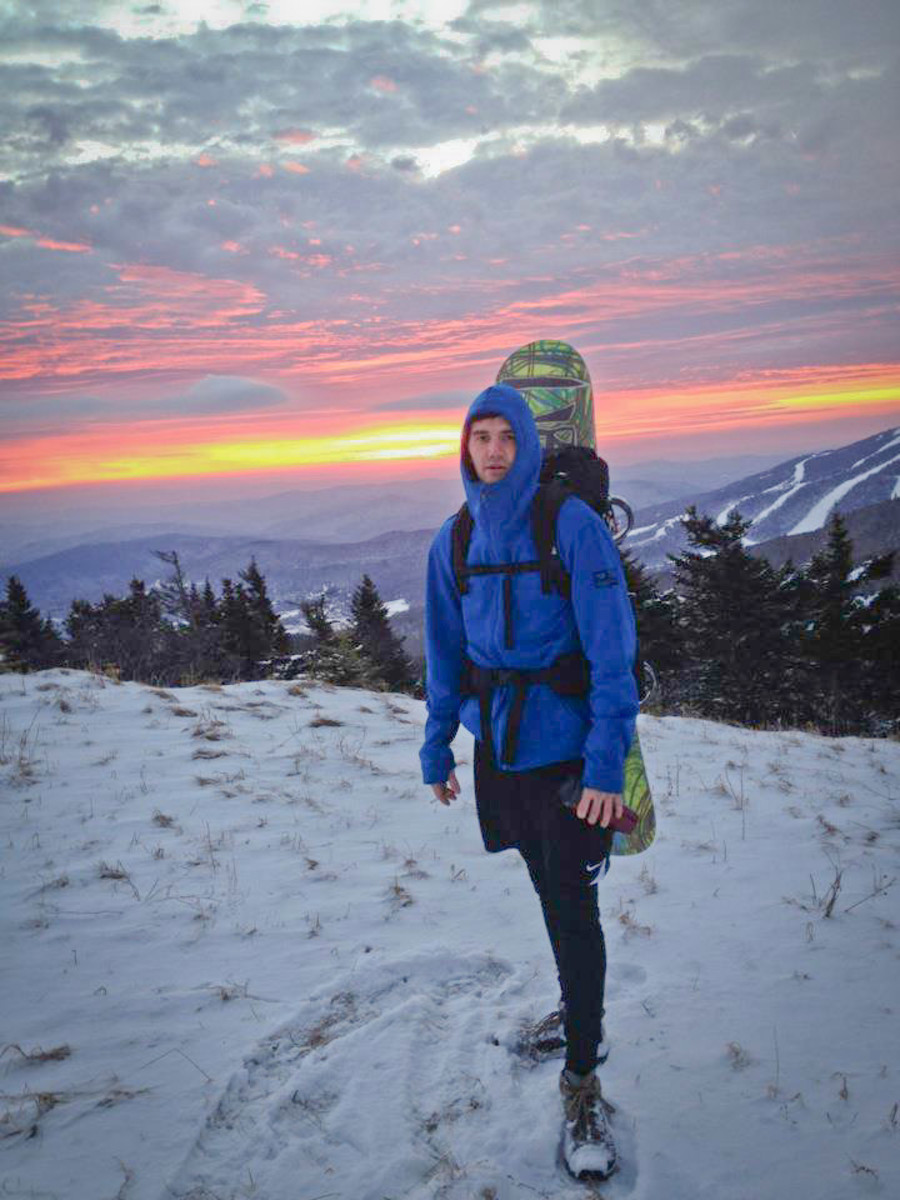 Killington local Dan Pulaski caught shred fever in the winter of 2009. After a year carving up the Killington's six peaks, Pulaski returned to his hometown of Philadelphia to finish his college degree at Drexel University. But the longtime snowboarder was unable to shake his affliction, traveling the six hours to get some turns at the Beast of the East every chance he got. After graduation, Pulaski returned to Killington full time, and now slings rental cars for Enterprise to offset his habitual powder slaying. It's tough for the 27-year-old snowboarder to choose between trees, steeps, cruisers, and park—luckily at Killington, Pulaski has all those options every day.
Place to ride on a powder day: My first place to go is either Cascade or East Bowl. It's right in the Canyon right near K-1 Gondola. Lifts open at 8; expect me in line at 7 or 7:10 so I can get first tracks down either of those. Then throughout the day I'll move over towards Bear Mountain.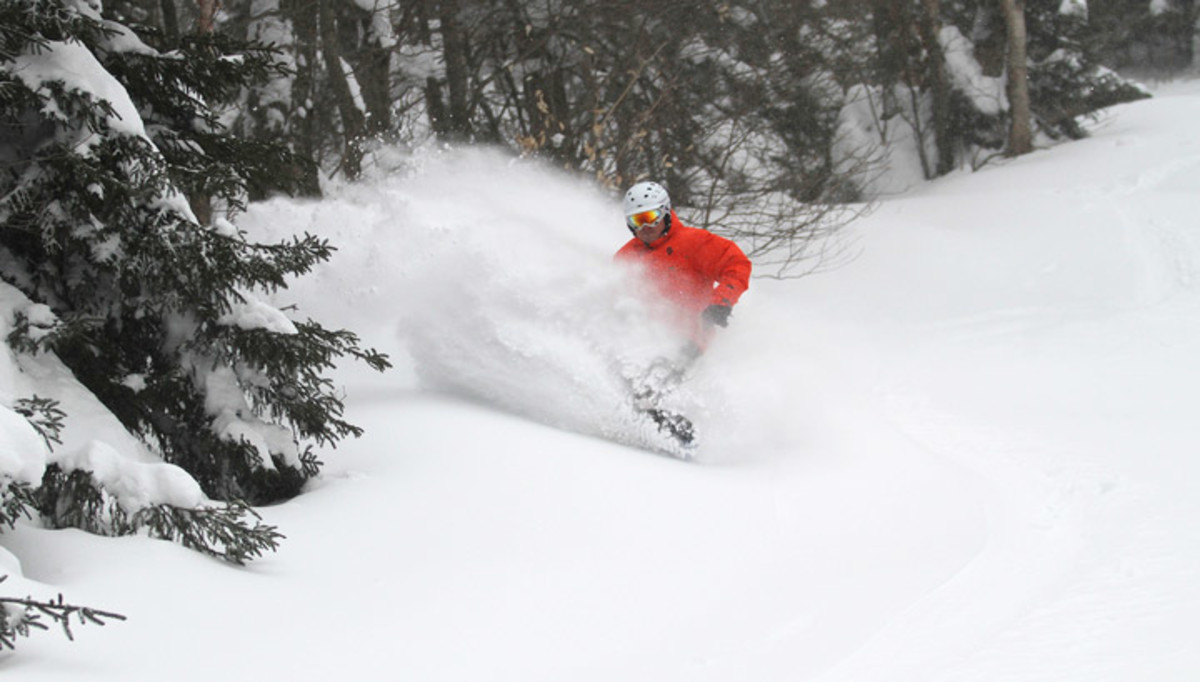 Place to take the family: Snowshed. It has a really good lift and actually has some really good snow over there, great for beginners. If you know what you're doing you can even sneak in some powder lines.
Place for après: Personally, the first place I'll go is Sushi Yoshi. They have a massive assortment of Saki there, more than I have ever tried. And of course, they have free wings from 3 to 5, so that's my go-to move.
Place for live music: I'm typically over at JAX [Food & Games]. It's laid-back, they usually have acoustic bands so it's a little more relaxed. It's nice to actually talk to your friends and enjoy a few drinks.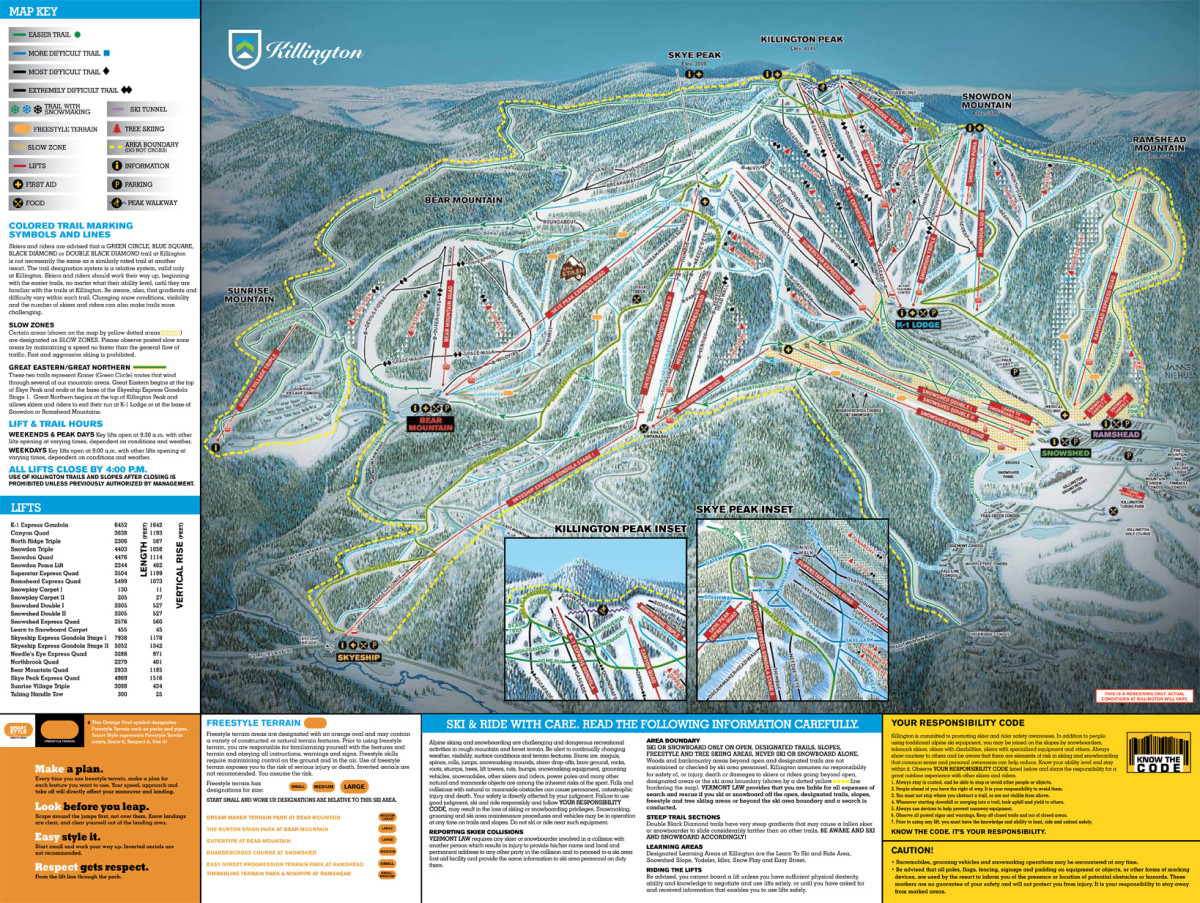 'Can't miss' event: This year we have Snoop Dogg and the Wu-Tang Clan coming up. I really don't want to miss either of those. They're also bringing back the Bear Mountain Mogul Challenge this year. They had it the first year I was here and it was a ton of fun, so looking forward to this year.
Most overlooked spot: I would say The Stash because it seems super advanced but there is some stuff that an intermediate park rider could hit throughout and then there's some good woods back there too.
For access to exclusive gear videos, celebrity interviews, and more, subscribe on YouTube!