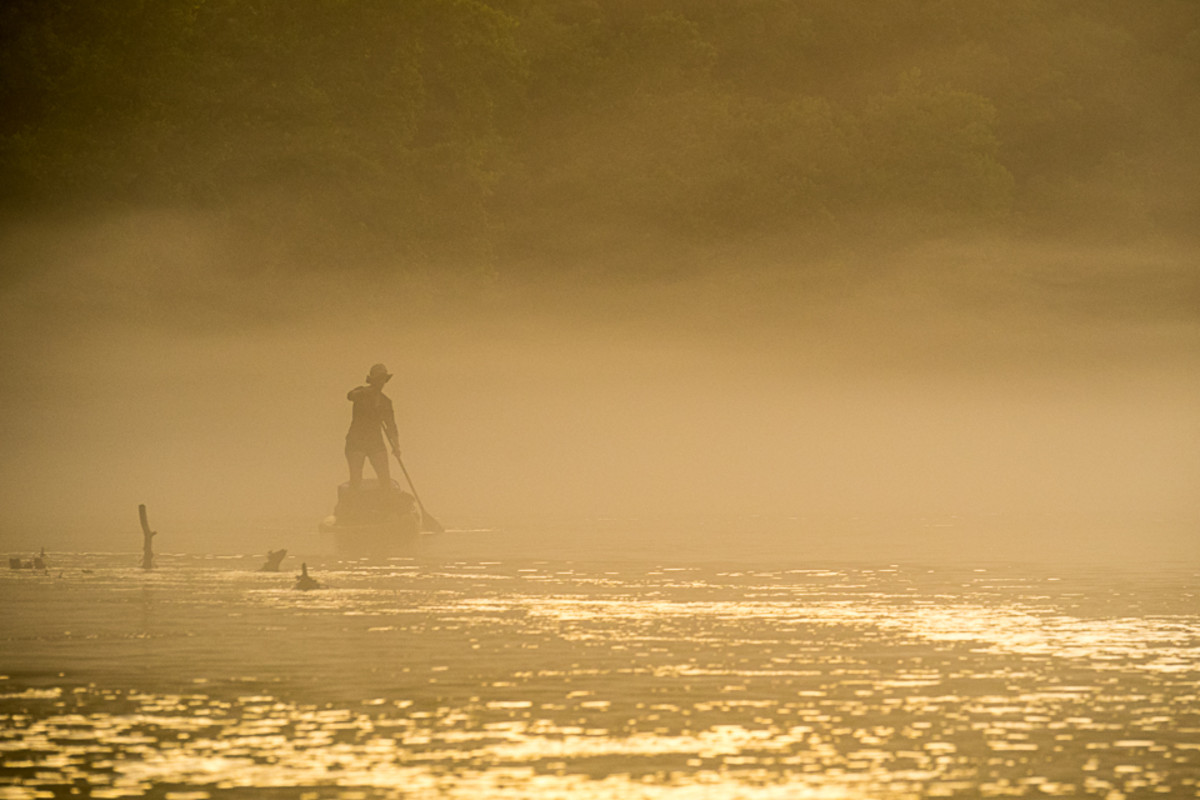 Twilight was deepening as we descended the gravel road toward Cane Bluff. Oncoming headlights twinkled, so I pulled aside to let a van with canoe trailer squeeze past. The driver leaned out his window into the dim light reflecting off the roadway.
"Late start," he observed with a wink.
I explained we had hoped to start paddling that evening and camp on the river, but traffic accidents around St. Louis delayed us. Now we wanted a campsite at the put-in and a fire to ward off mosquitoes.
"Not sure I'd sleep down there, myself," he said with a shiver.
"We heard it's allowed," replied Molly.
"Oh, it is," he said, squinting toward the passenger seat. "There's tents down there now. But the campers are nowhere to be seen. Everything's half built. Like they all upped and vanished."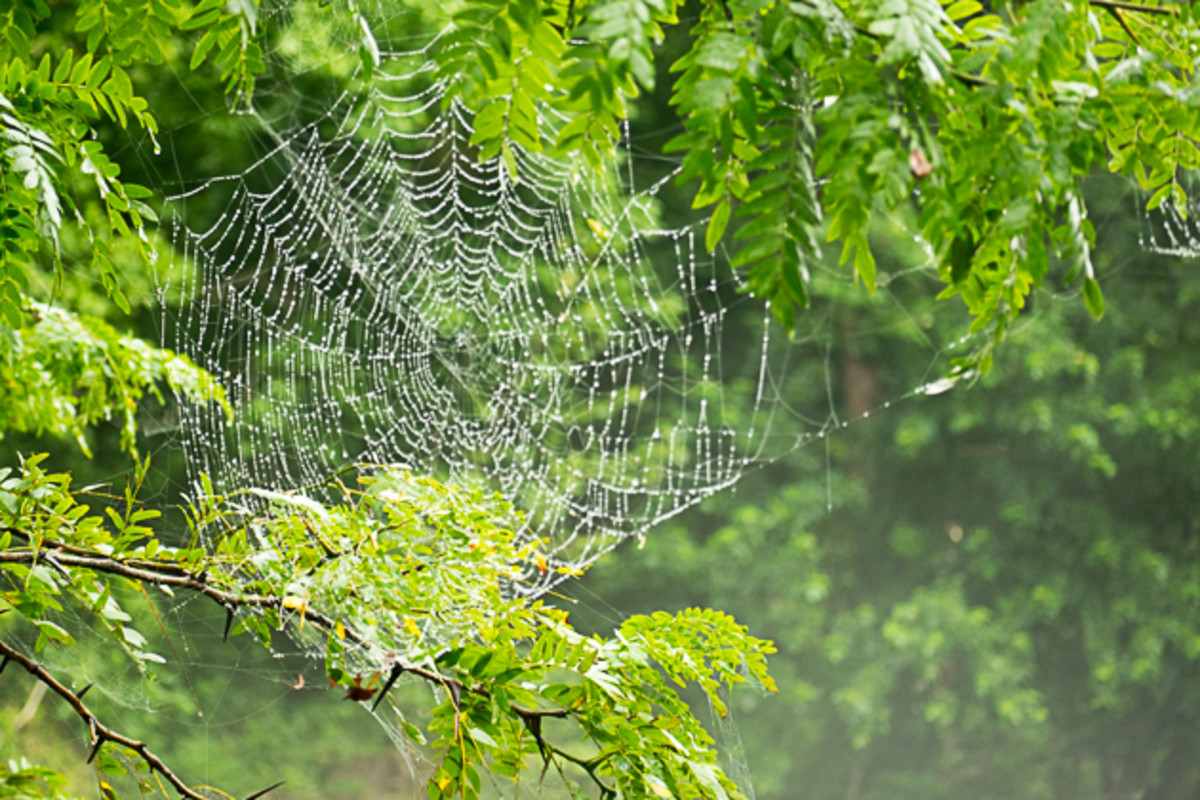 The van sped away, while we cautiously continued. Neither of us had been to the Eleven Point, a 4-hour drive into the southeastern Ozarks. Like many St. Louis paddlers we typically opted for closer runs on the Saint, Meramec, Jacks Fork, and Current , or we pushed further east to Appalachian whitewater. In 2015, I was hired to write Paddling the Ozarks for Falcon Guides. Already a fan of float-trips, the project would require stepping down and running many Class I-II runs to create a truly representational guide.
At the put-in, I parked near the river. While Molly set up, I grabbed my headlamp to reconnoiter. A typical Ozark night, the crickets, cicadas, and frogs were deafening. Mix humidity with the van driver's story, and the darkness felt claustrophobic. I found the boat ramp, then followed some stairs. Near the outhouse, I startled. There was a rope hanging off a nearby tree. I sprayed light across the clearing. A collapsed easy-up with two legs sticking out—steel shelter legs. I exhaled and continued uphill. Four tents were half collapsed, poles jutting out, rainflies askew, sleeping pads and bags scattered. What the hell happened?
Headlights flickered through trees. Engines approached. I hustled under the awning of the outhouse, flipped off my light, and observed. A truck and sedan parked. Doors opened. And a group of giggling college kids spilled out. I walked back to camp, both relieved and disappointed.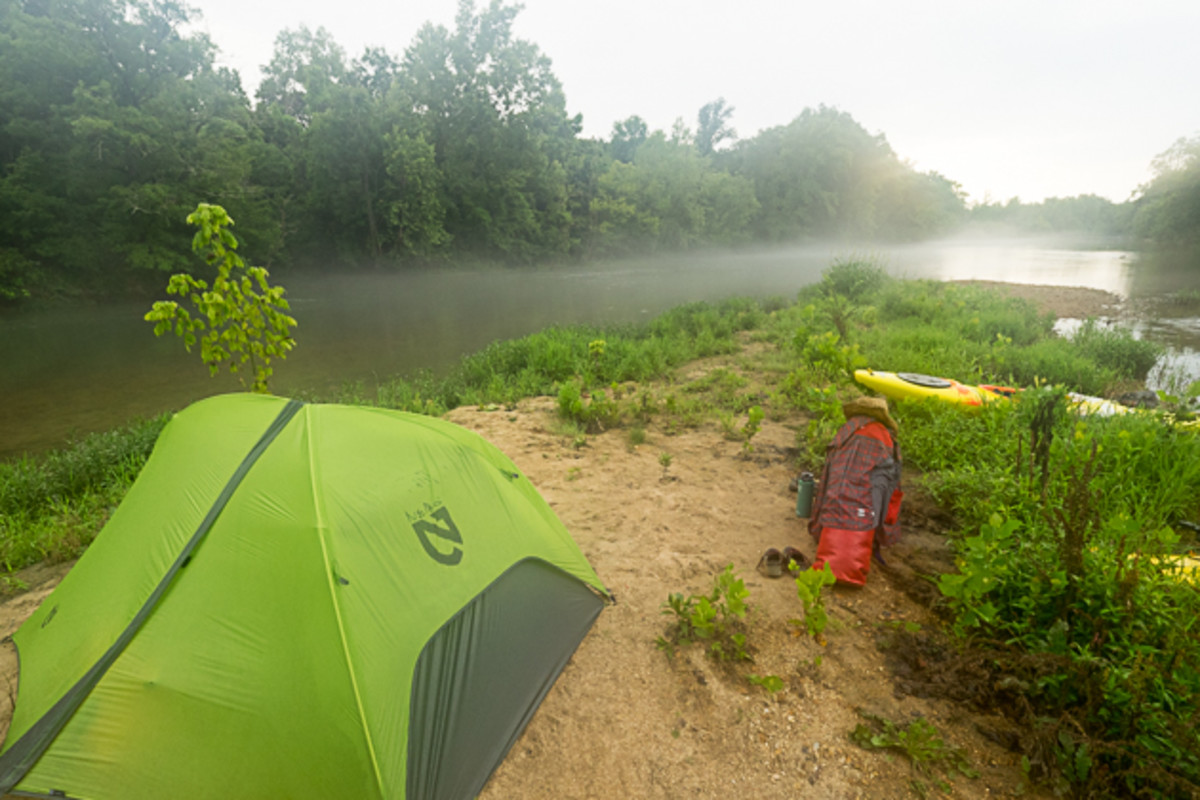 After a night serenaded by these chummy inebriates, the next morning I walked past. Their camp was even more distressed than before. Legs—human legs—jutted out of tent flaps. Bodies were wrapped in rain flies. A sleeping bag hung from a tree. Last night's tents hadn't been half-collapsed; they represented the height of this civilization.
Molly and I packed up and headed downriver. Normally, the 6.7 miles between Cane Bluff and Greer Crossing run in the early spring, but rain kept them flowing into late-June. By starting here, we'd paddle all but the shallow uppermost 9.3 miles of the 44.4 stretch designated as a National Scenic River. In 1968, the Eleven Point between Thomasville and Highway 142 was included among the original eight units of the Wild & Scenic Rivers Act. Even on this less-paddled section, the reasons were evident. Thick riparian forest blanketed the hills. Clear-water pools fed mellow riffles. The heat, meanwhile, was speed-climbing through the 80s. Sweating profusely, we stopped to swim the mouth of Spring Creek, which is fed by several of the 64 named springs in the watershed.
One Eleven Point mystery is its curious name. The first unlikely tale suggests 11 headwater creeks form the river—though confirmation would require convenient math, plus a map, and who has the time for that? Another version of history targets an 11-point buck supposedly shot along the banks. Certainly a rare event, in a corner of frontier wilderness, but would it warrant naming an entire 138-mile river? A third theory, most repeated by authorities, involves French trappers exploring the region in the 1700s. A pointe was a protrusion of land at river bends used to communicate distance. This highly subjective navigation system is confirmed via satellite map. One can count precisely 11 protruding bends in the sinuous river if they do not count the other 100.
A long swim, and brief chat with two canoeing fishermen, made us late to meet friends. Hustling downstream for five hot miles, we passed an old man in a riverside chair near McCormack Hollow. I regretted asking after he declared five more miles till the bridge. Fortunately, he meant how the heron flies, because in a mile we reached Greer. Second-largest in the Ozarks, the spring discharges 360 cfs of icy blue water down the 1.4-mile branch, which transforms the Eleven Point from an ephemeral creek into a year-round river with cold, clear water.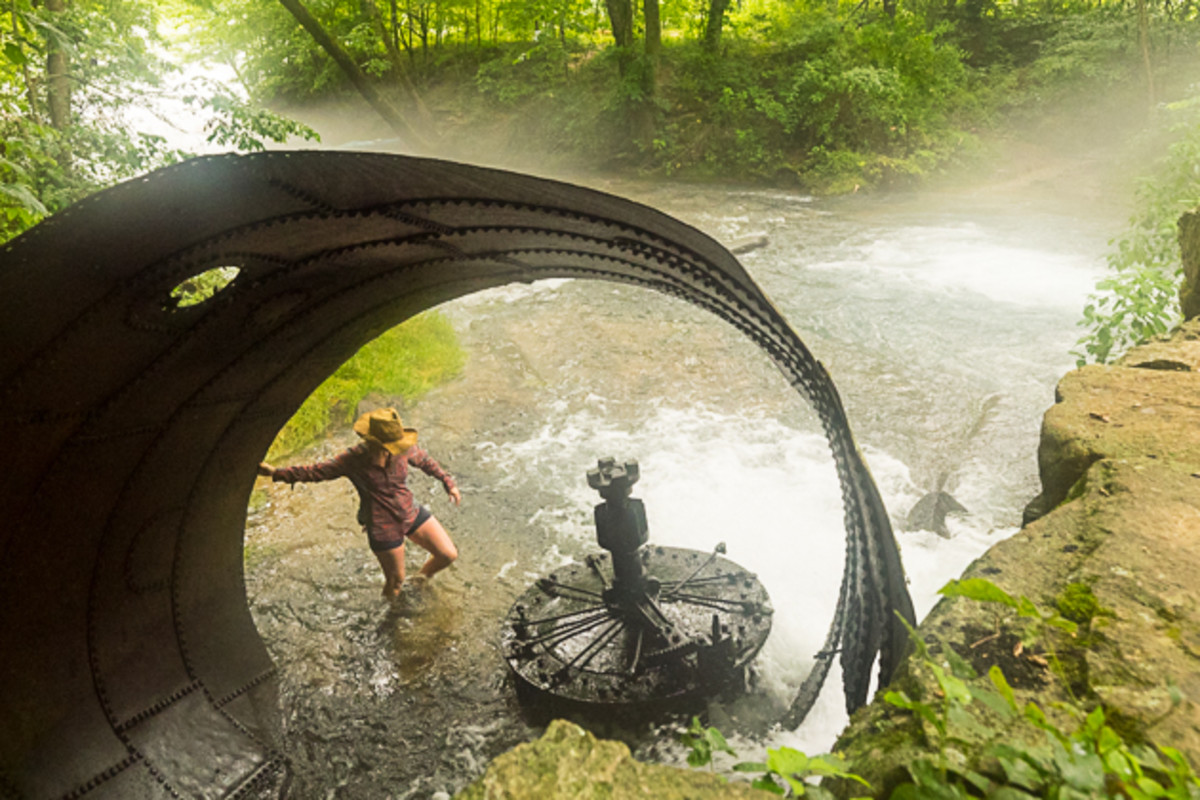 Two canoeing buddies joined us at the bridge, and we all paddled downstream on swift current. Cool air hovered off the water, clearing the bugs. Frequent bluffs announced a more rugged landscape. After zipping through Mary Decker shoals, the boys led the way to Turner Spring, but got in such a rhythm they blew past. We didn't catch them until Stinking Pond, the first of 8 free float camps. Most see only light use, making the Eleven Point a prime destination for overnights.
We kept our cadence around Horseshoe Bend, followed by six miles along the Irish Wilderness—at 16,500 acres, the largest such area in Missouri. In the late-1850s, Father John Hogan led Irish immigrants away from oppressive urban life in St Louis into this wild Ozark region. During the Civil War, while Hogan was at his parish in Chillicothe, the area was raided by bushwackers, confederates, and union troops. By war's end, the settlers were gone, and their fate remains a mystery.
By evening, we beached boats near the early-1900s dam and turbine of Boze Mill, the most popular float camp. We hiked to the spring and swam in the turquoise pool. There, we met some friendly guys on their annual reunion, who arrived at noon and started drinking at 12:01. They seemed adamant we join the party, suggesting we camp on a postage stamp plot between a picnic-table-turned-cocktail-bar and a massive wall tent that could hide an 1850s settlement. They wouldn't take no for an answer, so we said yes, then slipped away during shots.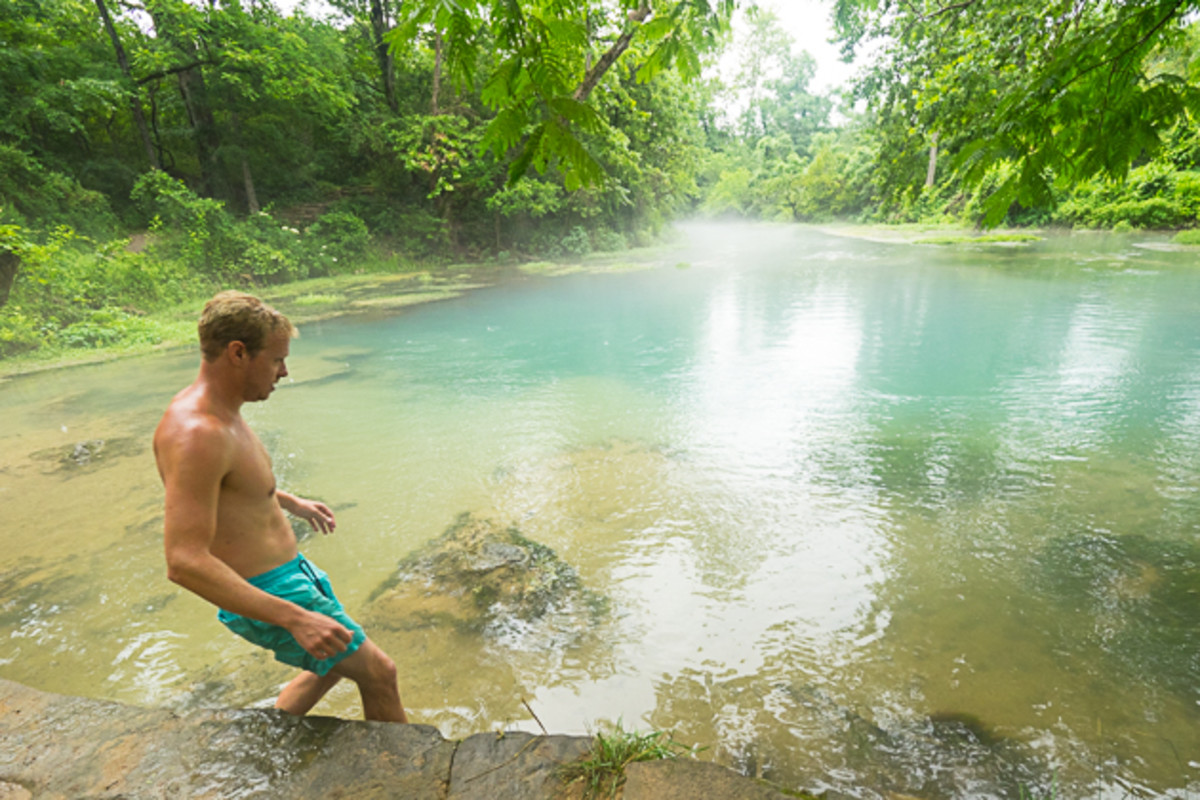 Returning to our boats, dense fog had arrived. A combination of cold water, humid air, and mild breezes cause the advection for which the Eleven Point is famous. We ferried blindly to a mid-river island, made camp, a fire, and margaritas.
Tomorrow we'd descend Hall's Bay rapid through these ghostly mists, make a rope swing feel useful, and explore the lesser paddled, lower 9 miles of the scenic river. But for now, we toasted a great 24-mile day and pondered one final mystery: Why don't more paddlers know about the Eleven Point?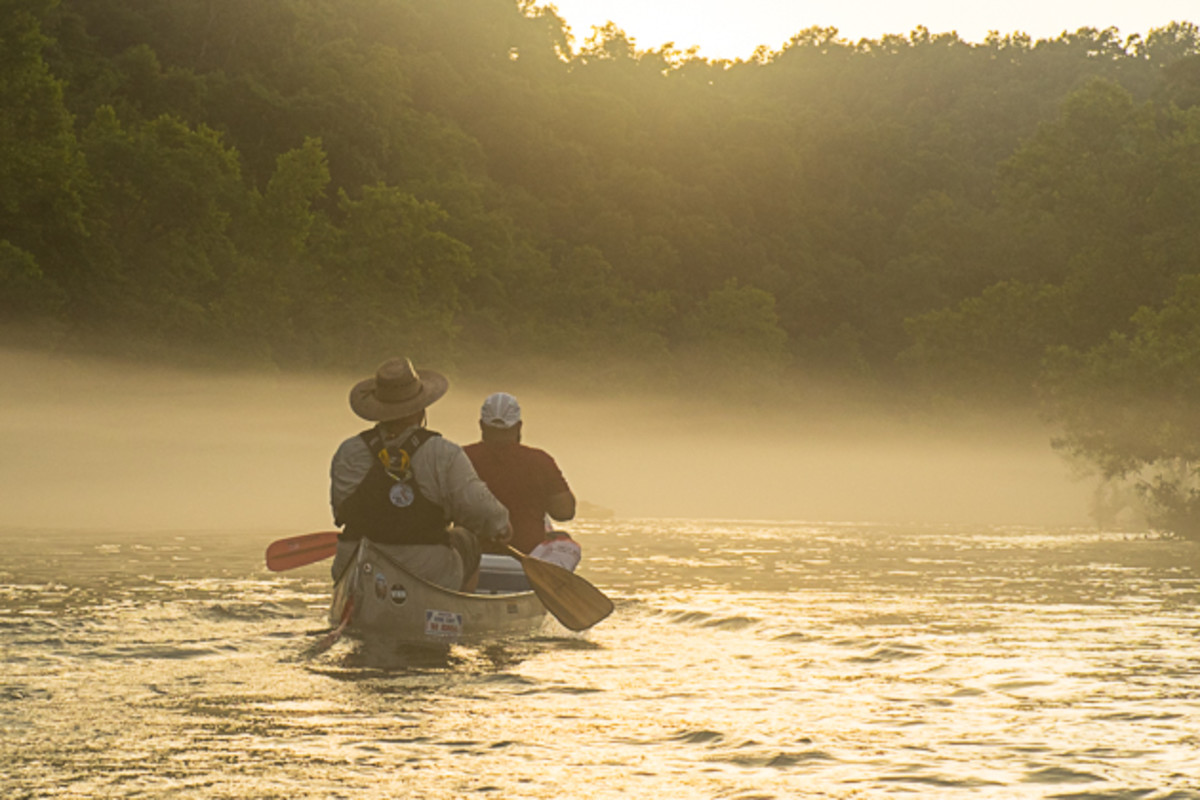 Photos by Mike Bezemek & Kelly Kasten
The article was originally published on Canoe & Kayak
For access to exclusive gear videos, celebrity interviews, and more, subscribe on YouTube!