A semitransparent fish with large round eyes and a silvery head was captured recently in a net by fishermen trying to catch bait for a tuna-fishing charter from San Diego to Hurricane Bank off Mexico.
Because it was so peculiar-looking, and nobody knew what it was, the tiny fish was placed into the bait tank. The crew had planned to deliver it to Hubbs-SeaWorld Research Institute when the vessel returned to San Diego.
Unfortunately, a well-meaning passenger later tossed the fish back into the ocean, leaving only a photo of the mystery fish as evidence.
On Thursday, Sport Fishing magazine posted the photo on its Facebook page, asking viewers to try to identify the fish before clicking on a link, which contained a prominent marine biologist's answer.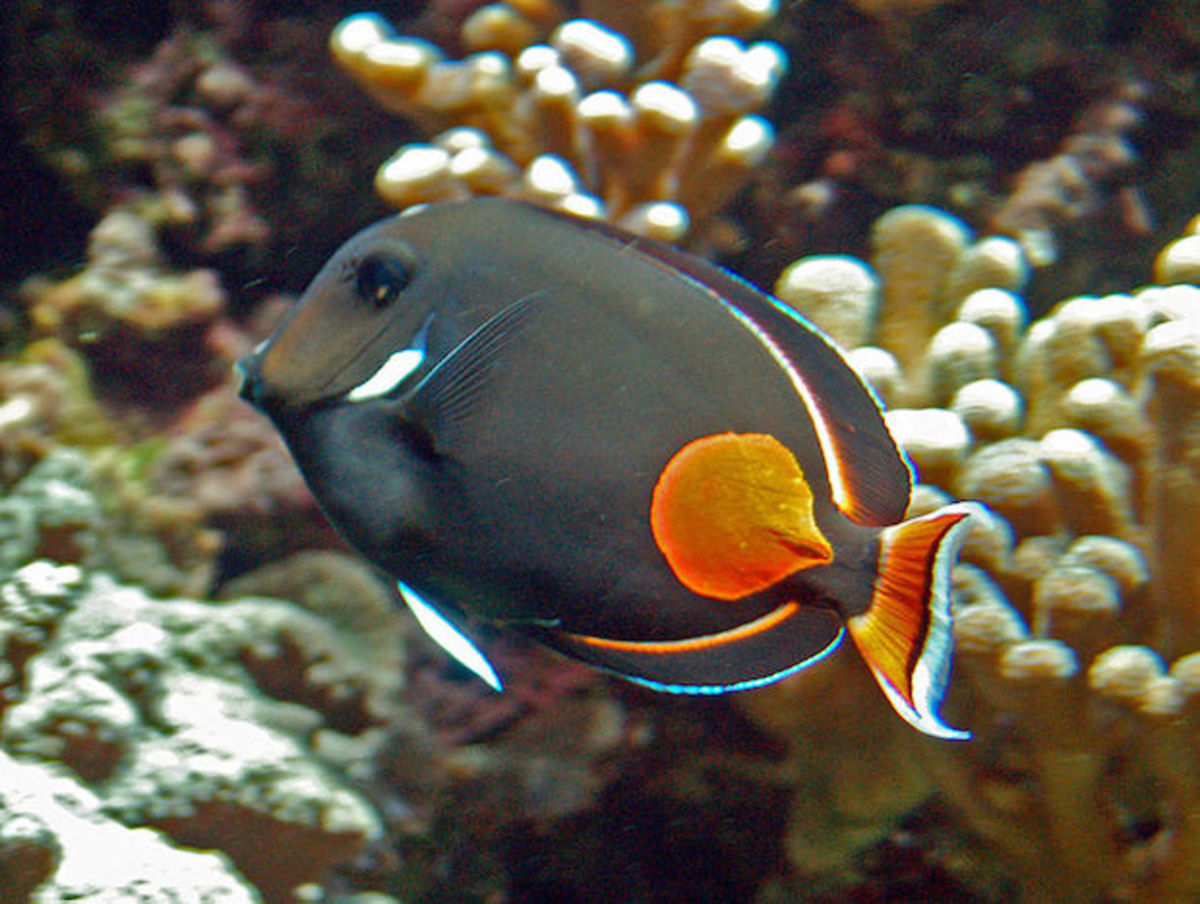 Baby opah (moonfish) was one guess, and a good one. Tang was another, and of course someone jokingly guessed great white shark. Another guess: surgeon baby.
Sportfishing Magazine had sent the photo to Milton S. Love, a leading authority on fishes of the Pacific Coast and author of a gigantic book titled Certainly More than You Want to Know About the Fishes of the Pacific Coast.
Love, however, had to turn to other experts to find the answer. Love's reply:
"I was kind of stumped by this one, although it did look kind of like a transparent surgeonfish. So I turned to tropical fish guys H.J. Walker and Ross Robertson, both of whom identified it as a larval surgeonfish. While the larvae of many fish species are small and tend to look like strings of snot with eyes, a surgeonfish larva (called an acronurus) is, as you can see, quite large and really rather handsome.
"H.J. noted that this was the largest larval surgeonfish he had ever seen—usually by this size the fish would be on the bottom, living over corals and rocks. As to what species you caught, it could either be an Achilles Tang (Acanthurus achilles) or the Whitecheek Surgeonfish (A. nigricans), both of which live over that tropical bank."
So William Hawley, the Facebook viewer who guessed "surgeon baby," appears to have been right.
In any case, it's a strikingly beautiful little creature, and more proof that you never know what you might encounter on a voyage to sea.
More from GrindTV
Shark-culling program concludes, for now, but controversy has not waned
How yoga could save a 1,500-pound manta ray
For access to exclusive gear videos, celebrity interviews, and more, subscribe on YouTube!