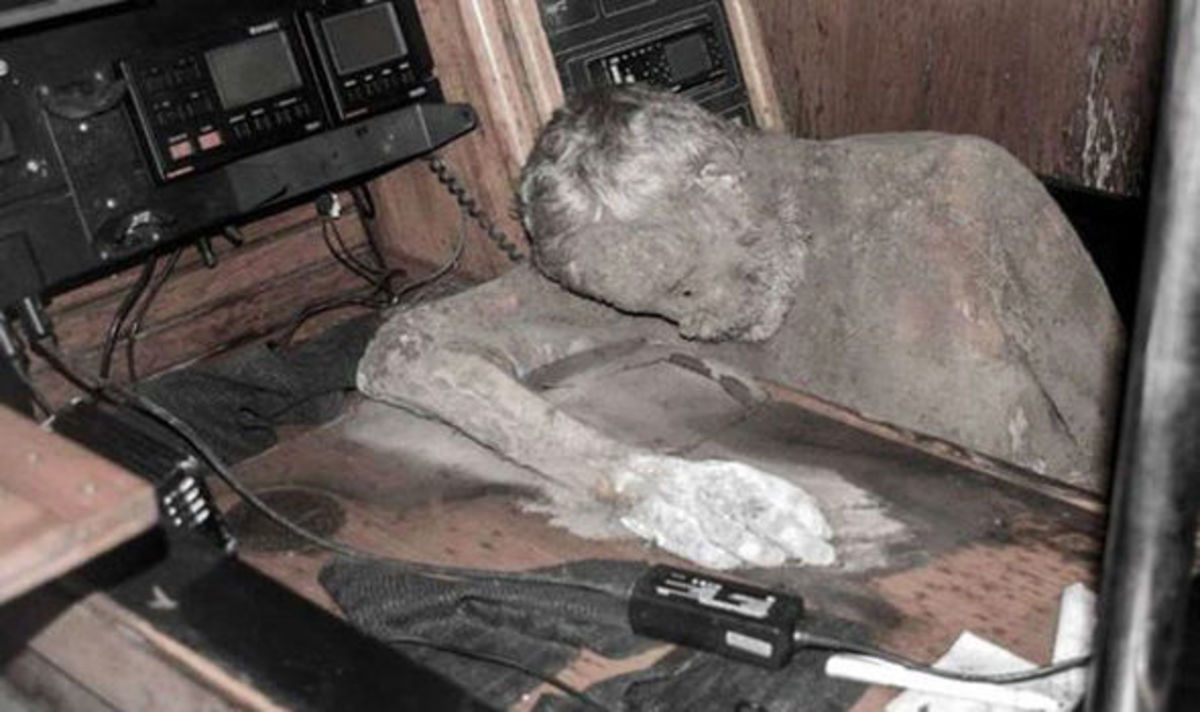 A ghost ship found drifting 62 miles off the coast of the Philippines was searched by fishermen who discovered the mummified remains of the captain slumped over a desk by the radio, perhaps about to make a desperate mayday call before he died.
Or maybe he was simply sleeping and died of a heart attack. There were no signs of foul play, and the cause of death is still to be determined, though authorities believe he died of natural causes.
"It is still a mystery to us," Mark Navales, the deputy police chief of Barobo in the Philippines, told AFP.
How long the man had been dead and how long the 40-foot yacht widely reported as
Sayo
(or
Sajo
,
according to Barobo Police
) had been drifting are among the mysteries.
The man was identified as Manfred Fritz Bajorat, 59, of Germany, and forensic examiners determined he had been dead for more than four days, AFP reported.
Fisherman Christopher Rivas and his companions found the yacht with its mast broken and much of the cabin underwater. The cabin was strewn with photo albums, clothes and tins of food, according to the Mirror.
The fishermen, who discovered the ghost ship around 4:30 p.m. on Thursday, towed it to Barobo, where authorities launched an investigation upon their arrival on Friday. One of Bajorat's acquaintances believes he has one piece to the puzzle.
"He was a very experienced sailor," a world sailor named Dieter told Germany's BILD newspaper, according to the Daily Mail. "I don't believe he would have sailed into a storm.
"I believe the mast broke after Manfred was already dead."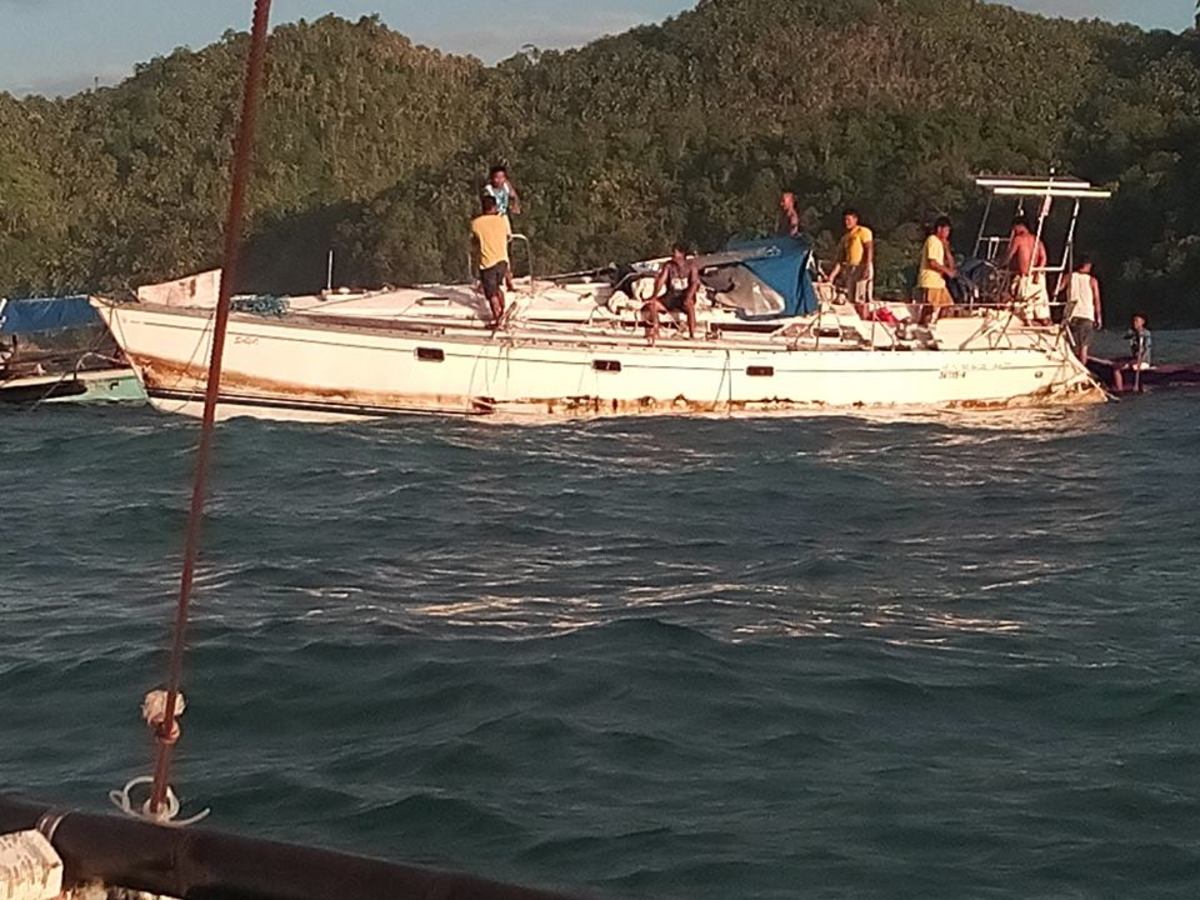 The Express wrote that nobody has reported seeing him since 2009, but the Daily Mail quoted the BILD saying a friend had contacted him on Facebook a year ago on his birthday.
Bajorat, said to have been sailing the world for 20 years, broke up with his wife, Claudia, in 2008. She had been sailing with him. She subsequently died of cancer on May 2, 2010.
Bajorat wrote an epitaph and posted it on an Internet forum for sailors, according to the Daily Mail.
"Thirty years we've been together on the same path," he wrote. "Then the power of the demons was stronger than the will to live. You're gone. May your soul find its peace. Your Manfred."
Now Bajorat is also gone, and under more mysterious circumstances.
More from GrindTV
Man breaks record going 60 mph on electric skateboard
Rarely seen bigeye thresher shark washes ashore in NZ; 'it was very unusual'
Skier dies after night-skiing collision in Pennsylvania
For access to exclusive gear videos, celebrity interviews, and more, subscribe on YouTube!