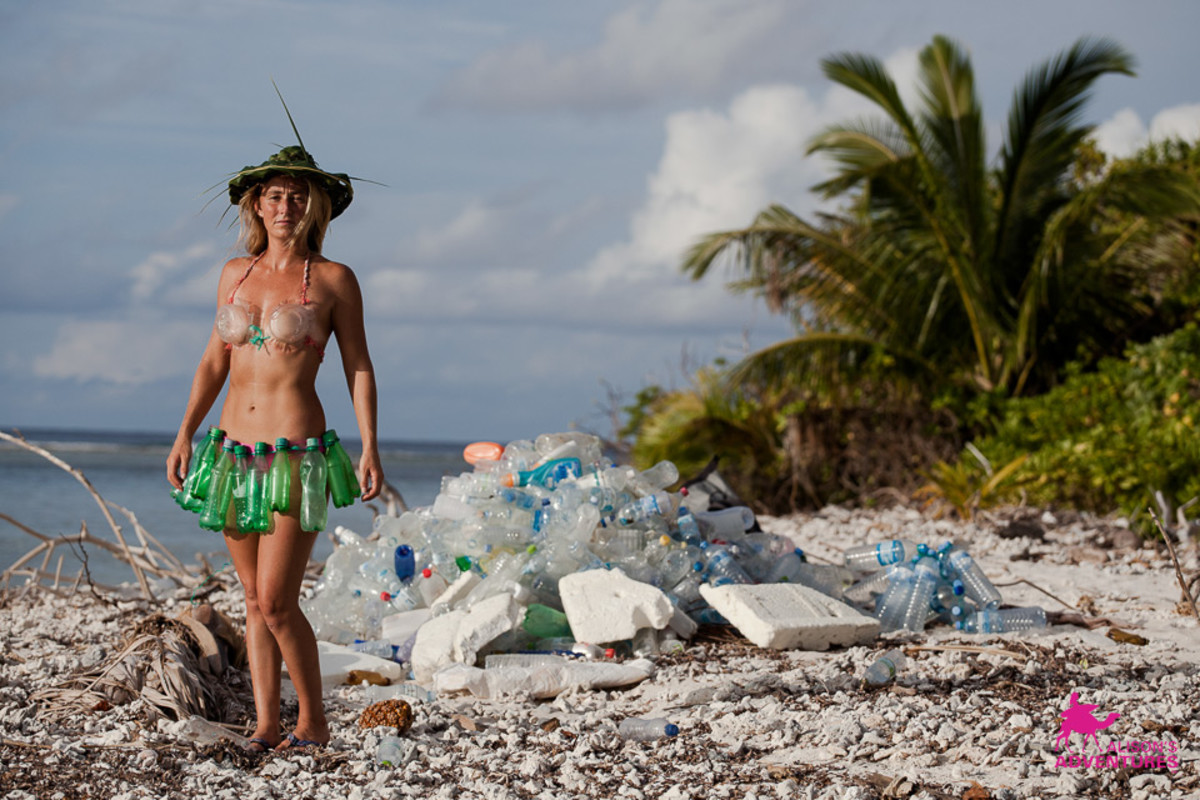 Alison Teal's upbringing reads like the perfect resume for someone applying to be on a reality television survival show: born on the floor of a log cabin in the Rocky Mountains, she relocated to a remote region of the Big Island of Hawaii with her photographer father and yogi mother, where she learned to fish, weave palm fronds, and find her way among the inaccessible jungles of the region. She's skied some of the tallest peaks in the world. She learned to surf in the overhead waves of Bali.
So when the opportunity arose for Teal, 29, to star on Discovery Channel's hit reality television series "Naked and Afraid," she jumped.
The show's producers dropped her and a male contestant—both completely nude—into one of the harshest environments in the world: the Maldives. They were given no supplies, no shelter, and no food or fresh water and were told to survive for 21 days—something Teal helped make possible with the skills she'd been harvesting for years.
The show quickly propelled her into the national spotlight, but one thing kept nagging at her conscience: the extreme plastic pollution she'd witnessed on the Maldivian island—there had been enough trash there to help the duo make a raft out of bottles and ultimately win the challenge.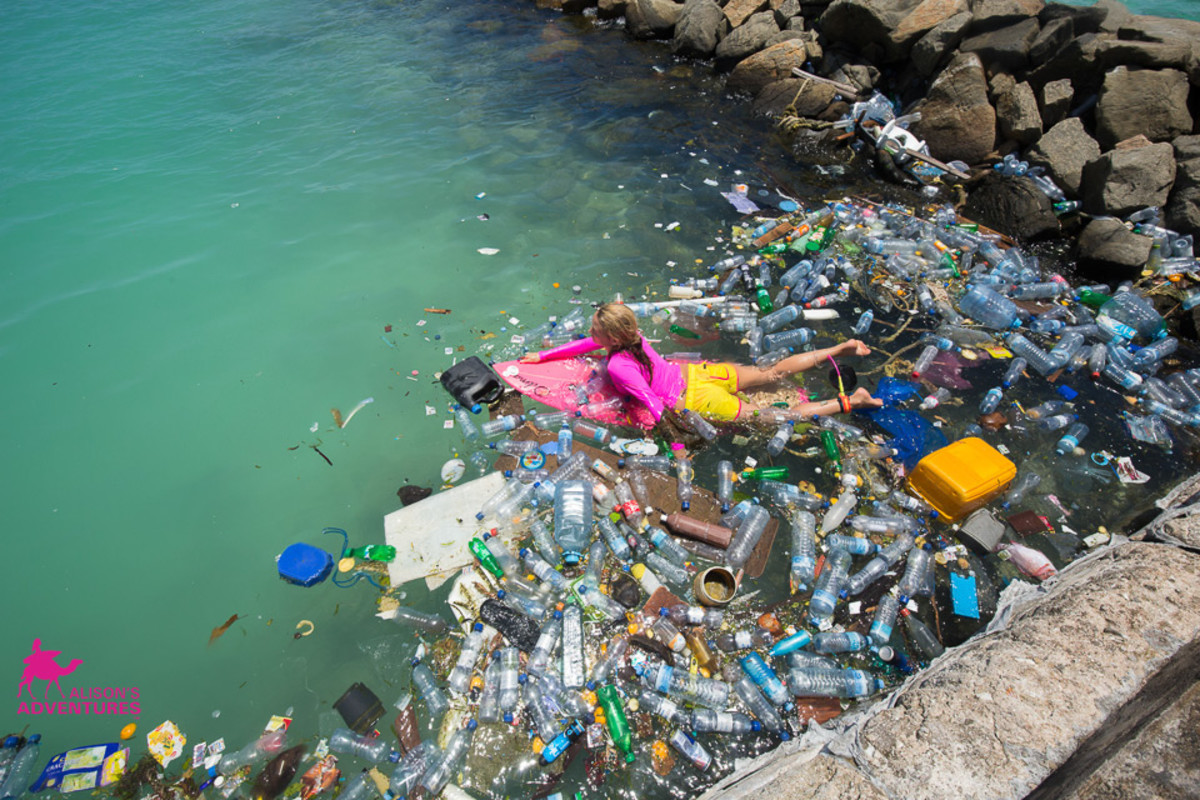 "The first thing you do [on the show] is look for stuff you can use because you just don't have anything," says Teal, who gathered discarded clothing and plastic bottles that had washed up on the beach to use as tools to survive. "That's where I came up with this saying of 'one man's trash is another women's bikini.' At first I was just going, 'Oh, my God, look at this, we have Styrofoam, we have plastic!' But the more I gathered, I realized the island was just covered in trash from all over the world."
Teal quickly decided to use her newly minted 15 minutes of fame to improve plastic waste conditions there—and around the world. So this past summer, she returned to the Maldives with photographers/videographers Sarah Lee and Mark Tipple to document the extreme pollution problems she had witnessed first-hand.
"I'm just one little girl," she explains. "But maybe if I can bring some awareness to the issue, the people with the resources to make a bigger difference will be motivated to. The land helped me survive, so I need to help the land survive."
And it's hard not to feel moved by the powerful images that came out of her expedition back to the Maldives. In one shot, Teal paddles her pink surfboard through an ocean of garbage. In the next, she's walking among mountains of garbage on "Trash Island," an island landfill made entirely of waste. But Teal's quick to remind us that these images aren't evidence of a local Maldivian issue, but a global one.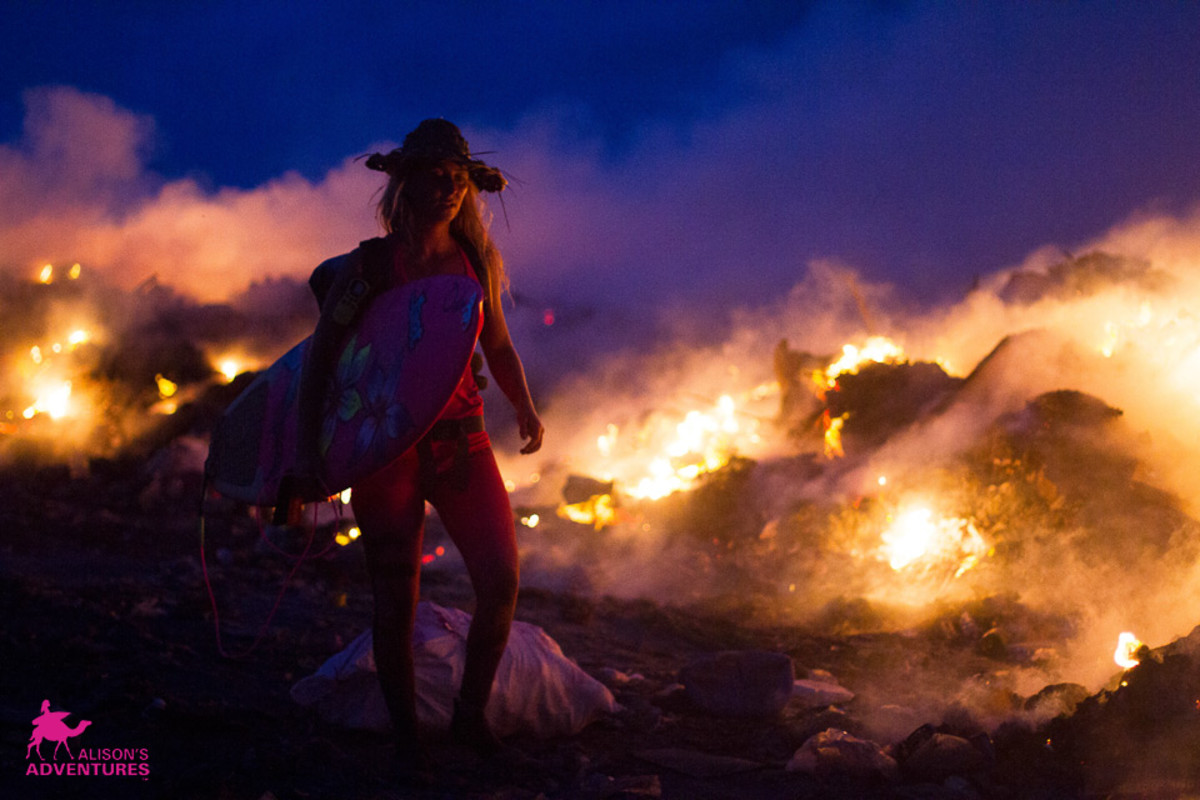 "Look, if I took those pictures at any landfill in the world it would look like that—I'm not saying the Maldivian people are responsible. They have 98 percent literacy rate," Teal explains. "They just don't have water to drink. They don't have the desalination plants; they drink what they are given, and they are given plastic bottles. We would do the same thing without any other options."
Teal maintains that she doesn't have the answer to the widespread issue of plastic pollution, but she does offer up simple solutions that anyone can do.
"We have to be realists—plastic probably isn't going to just disappear," she says. "I'm just trying to bring a different light to it."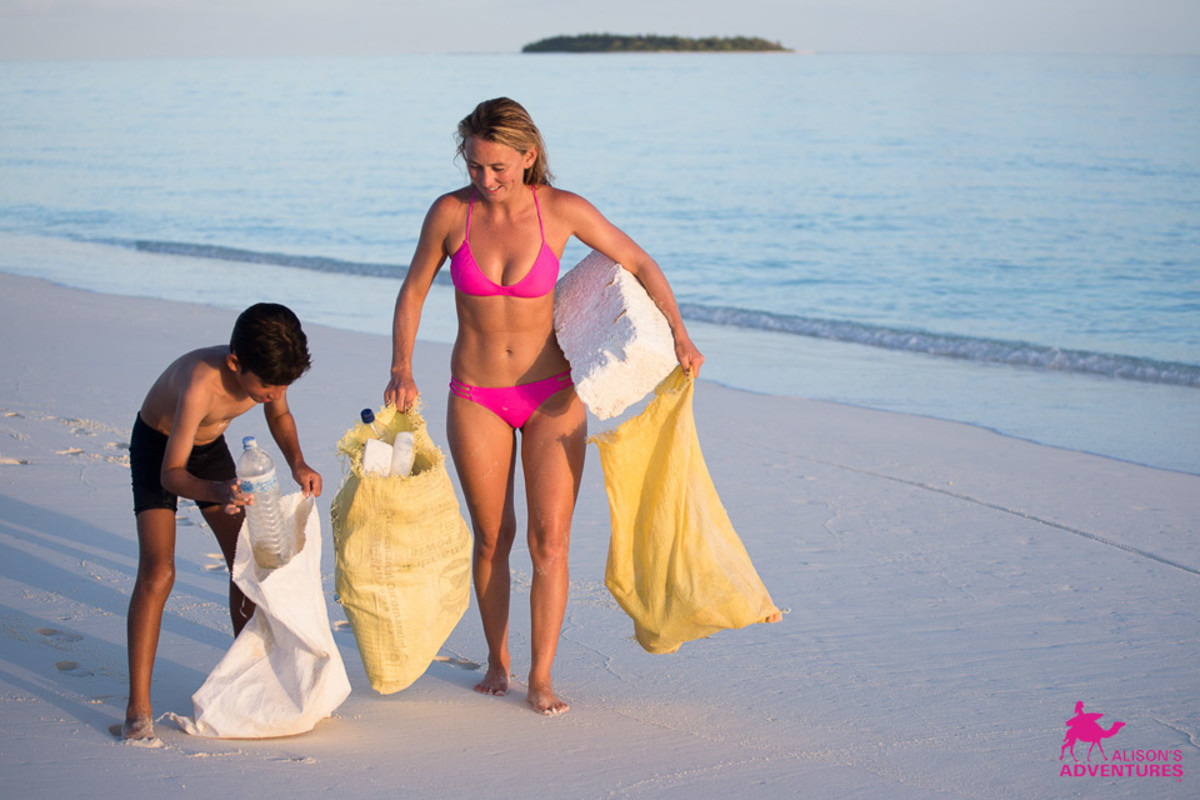 So what does she suggest? Well, for starters, recycle your plastics. Invest in clothing from brands like Teeki, Patagonia, Odina, and Roxy, who source materials from Repreve, a company that transforms plastics into usable thread. Buy surfboards made from recycled Styrofoam. You can also donate to help Teal and her team film a documentary about the Maldives' plastic issue, which Teal hopes will be widely released and screened in schools around the world.
"I don't have all the answers," Teal says. "But I wanted to use the platform I had to say, 'OK, we have these issues. We have these islands covered in trash, and that trash has nowhere to go. What can we do about it?' And it's ended up being a really powerful thing."
More from GrindTV
Female falconer hunts prey with raptor
2014 Boston Marathon champ, 39, on aging gracefully
For access to exclusive gear videos, celebrity interviews, and more, subscribe on YouTube!