Adventure
On the Ground With National Geographic Explorer Chris Boyes
"Congo. That word, it's just different. It's been in my dreams my whole life," says Chris Boyes, a conservationist and explorer for National Geographic who has dedicated his life to uncovering the last wild places across Africa. "The upper reaches of many rivers in high Africa are harsher, more remote, and less populated. We have a huge opportunity to protect these places before they're developed and damaged."
Born and raised in South Africa, Boyes was a founding member of the Okavango Wilderness Project, which helped revolutionize the research possibilities in these remote watersheds. In 2010, Boyes started surveying the rivers of the Okavango, from small tributaries to major thoroughfares. As one of the world's largest wetlands and the source of water for a million people, it took him a decade to document the watershed, using motorbikes, fatbikes, six-meter-long fiberglass canoes, and 4×4 vehicles.
"The Okavango took our love for the bush to another level. It helped us put our knowledge to practice and gave us a model to work off," says Boyes. "We raised millions of dollars for research in the Okavango ,and now we're expanding our horizons. We'll soon launch similar projects for the other major rivers across Africa: the Congo Wilderness Project, the Zambezi, and eventually the Nile."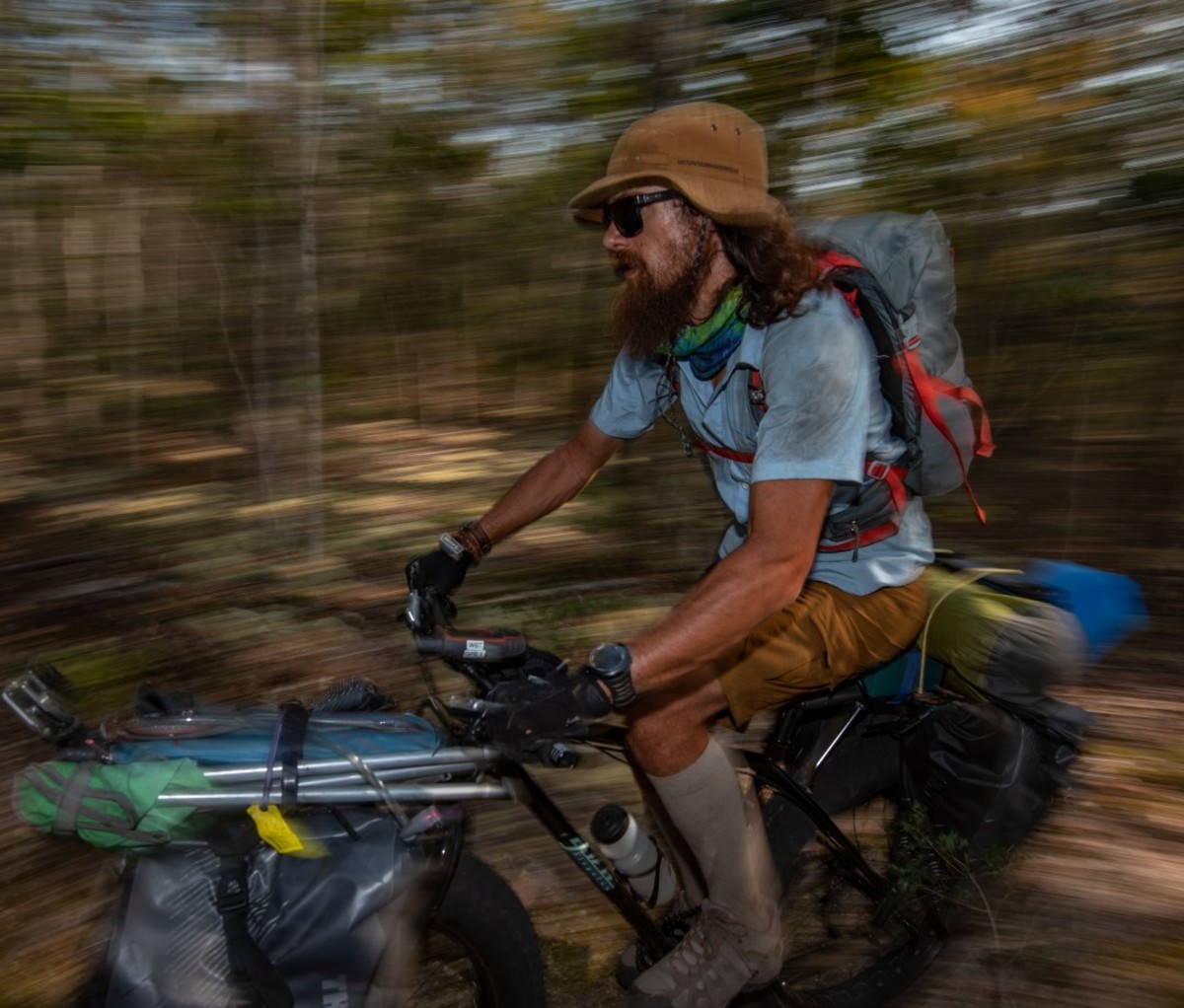 Expeditions on the horizon
Most of the research Boyes does is during winter months in the southern hemisphere, from May to August, when rivers are high and temps are mild. This enables his team to travel faster and collect more data. This year, he plans to embark on two major expeditions, which typically last two to four months.
"I always tell people our work is exploration for conservation. That's the core of what we do. We explore critical habitats, collect a wide array of scientific data, and publish stories in the media," says Boyes, who recently launched a nonprofit called Hankuzi Explorations as the umbrella organization for his work.
In the bush, the work isn't glamorous. Boyes says the research teams play the long game, building habits they can sustain for months of travel. "It's all about the routine. We're usually up at sunrise having coffee around the fire. By 9, we're on the river, unless we're doing nocturnal research on bats. We stop for an hour for lunch, then set up camp around 5 p.m. We try to live a good life and enjoy ourselves a little, too."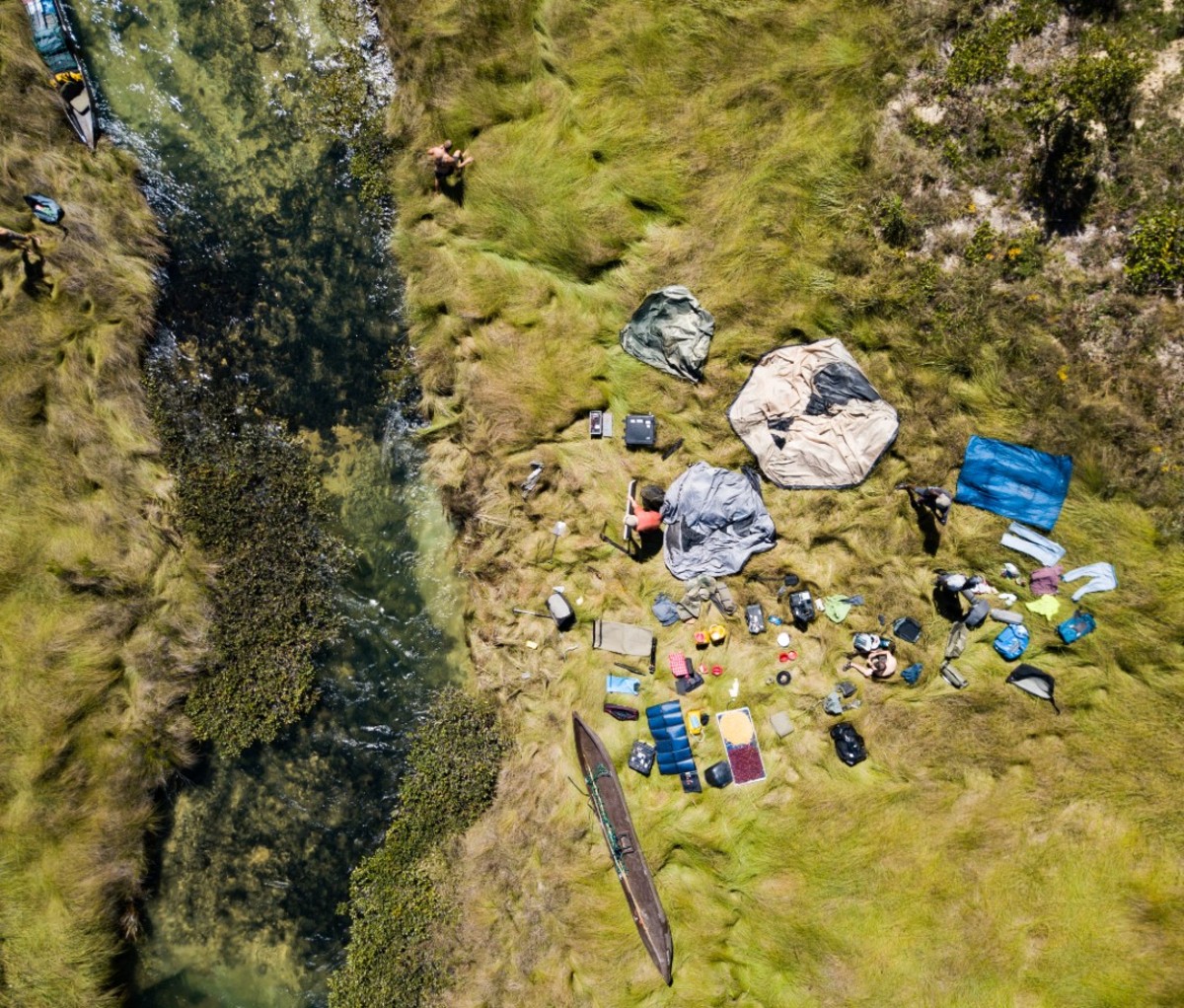 Land and river trips
Land-based trips can be up to 50 people, including high-level researchers from a variety of fields. River trips are a bit smaller, with 20 at most. "We're always learning and refining what we need for these trips. Right now we think the sweet spot is 10 to 15 people, at most. More people means more bodies to feed, larger camping areas, and slower travel in general."
On research expeditions, most of the work centers on biodiversity assessments. This starts with the Hankuzi team scoping the trip, then seeking out experts who focus on the species they may encounter. "This is high-level survey work, not super applied research. We're investing quite a bit to go to remote, far-off locations, and we want the best people with us," says Boyes.
"We're lucky to work with some of the world's leading experts. Some of the best conversations of my life have been around the fire, with these researchers who rarely spend time together. Usually they just stay in their own lanes and rarely interact. It's something that wouldn't happen without this type of project."
Kostadin Luchansky
Future priorities
The next priority for Hankuzi is to get on the water in Northern Zambia, either the Lufubu or Chambeshi River, which are tributaries to the Congo. Boyes hopes a trip to this area will help develop partnerships with local stakeholders, like the Nsumbu National Park. With three proposed hydroelectric dams in this area, Boyes wants to get the right information out. "We're not taking sides on the conservation vs reusable energy debate. We believe people can make their own decisions, if given the right information."
"The DRC and South Sudan are hot right now, so we're getting started in Zambia, slowly building partnerships and information networks to access these areas responsibly," says Boyes, who admits every expedition is a balance between maximizing the research opportunity and mitigating risk from these types of conflicts.
The Okavango Project was born out of research for wetland birds, an early indicator for other species, but their work has expanded since. The Hankuzi team now tracks birds, mammals, water quality (Ph, turbidity, and other vital parameters), and fish species in the river.
"Each night we put out a net to get an idea of the fish in the river. We also set bat recorders at night and analyze the calls after the expedition."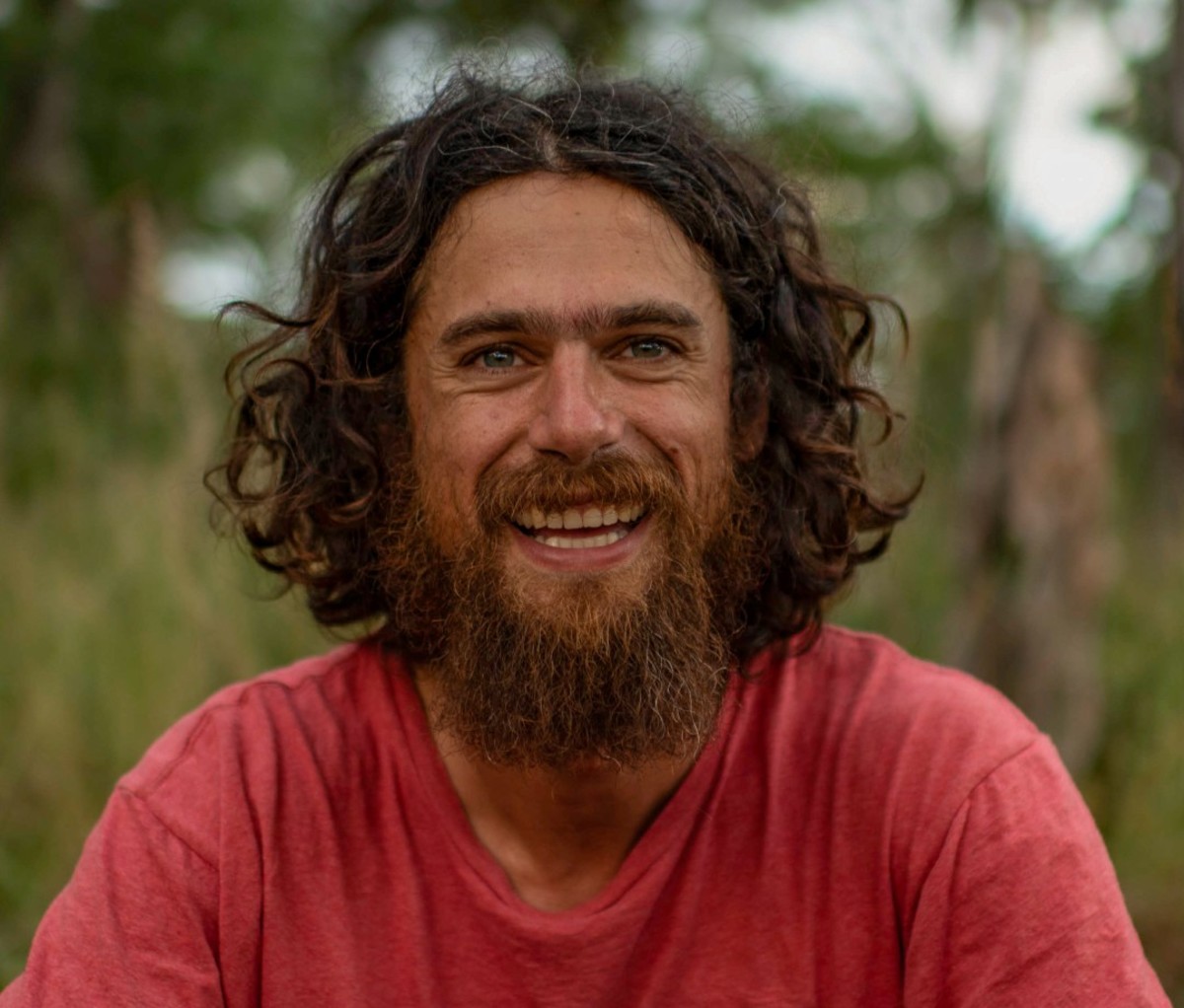 Studying human impact on the ecosystem
The team also makes note of human developments along the river, giving a full snapshot of the ecosystem. They use a 360-degree camera and capture a photo every minute, to share with other researchers not on the expedition. Soon they'll incorporate AR, improving how they map the river.
"We can do most of this with just a few people and iPads. We've been able to automate a lot of it," says Boyes. "But we rely on local guides to help navigate the river and navigate local politics by chatting with the chiefs of each community we pass through, to make sure we're floating these rivers respectfully."
The pandemic halted much of their work for the last few years. This May will be Boyes' first expedition since 2019, when he led a team down the Cuando River in Angola and Namibia. "That was our first real foray into the unknown. Before that trip no one knew much about it. Satellite imagery gave us a little, but not much. We ran into communities of people who we didn't even know existed."
Like a lot of research, the biggest challenge is funding, not the field work itself. Boyes admits it's a massive effort to put on these expeditions, but it's gotten easier with support from Nat Geo and lessons learned from the Okavango Project. "It's a bit daunting sometimes. Right now we're trying to take our time, get the story right, develop a steady funding model, and do it all proper."
Research in the Lufubu and Chambeshi
The Lufubu is just 500 kilometers long, which would take the team three weeks to paddle. Chambeshi is longer, and would require more planning. "After that, a few of us will head up to Ethiopia and South Sudan, to reconnaissance what the work would be up there. Try to get eyes on these rivers."
This type of research is vital for conservation, says Boyes. "It's where the water comes from. The fragile highland habitat—forests, marsh, grasslands—has the highest potential for conservation, but only if we work with the local communities. Water security, biodiversity, and water purity. It all starts here. Down the system it becomes a compounding problem that's much harder to solve."
The easiest way to understand this is a domino effect. You need the headwaters to be healthy for everything downstream to survive. If they're deforested, the rest of the river is liable to flash flood and erode. The environment will change quickly and every species is impacted. Watershed conservation needs to start at the very beginning of the rivers, gathering the right data to make the right decisions.
For access to exclusive gear videos, celebrity interviews, and more, subscribe on YouTube!