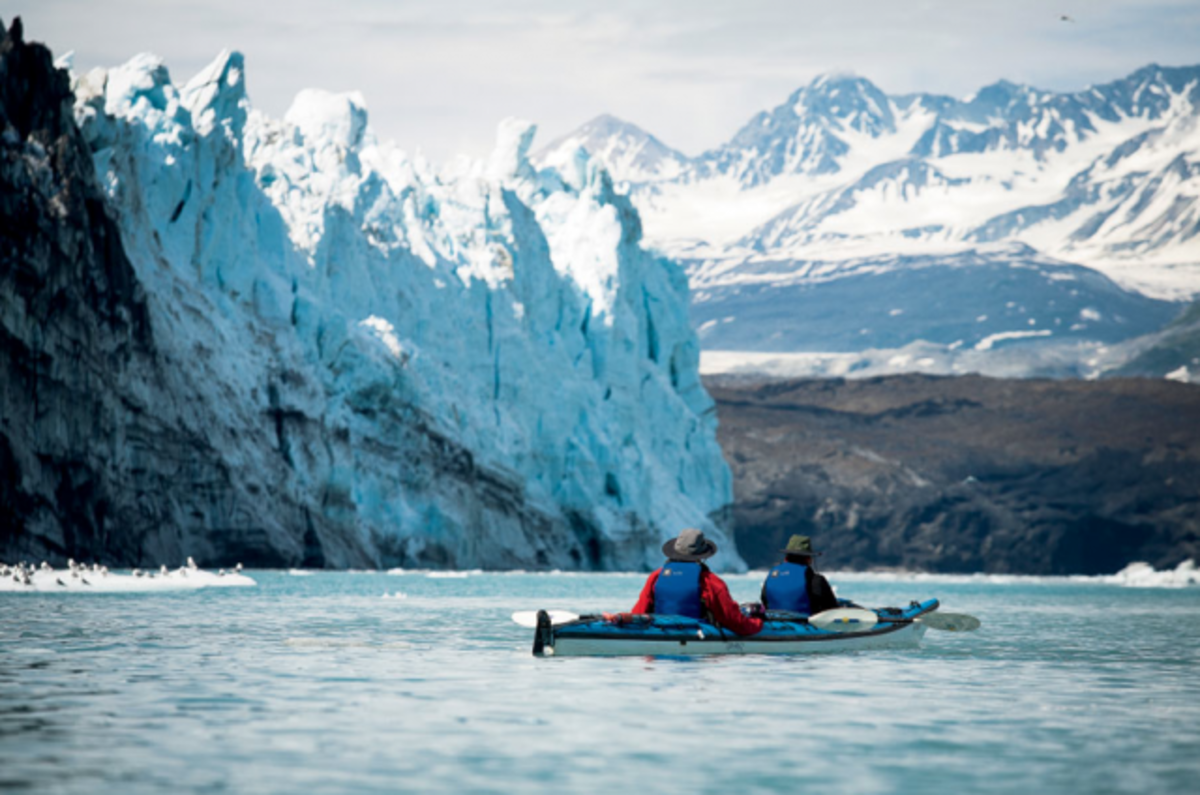 By Eugene Buchanan
It's a little more severe than chipping in shuttle money for gas. On March 1, various federal government entities will be forced to enact major cuts to help balance the budget. Among the branches facing such sequestration are our national parks, whose cuts could well affect our ability to paddle them.
According to the Coalition of National Park Service Retirees (CNPSR), an 860-member organization of former NPS employees with a combined 25,000 years of NPS stewardship, sequestration-related cuts to our national parks will significantly affect access to them, for everyone from sight-seers to sea kayakers.
"Congress might just as well put a big Keep Out sign at the entrance to Yellowstone, Grand Canyon, Yosemite, the Cape Cod Seashore, and every other iconic national park in the U.S.," says CNPSR spokesperson Joan Anzelmo, former superintendent of Colorado National Monument. "This path tarnishes 'America's crown jewels' and is a repudiation of a program long touted as America's best idea. Millions of Americans depend on national parks for their vacations and livelihood."
Sequestration, CNPSR says, will result in a reduced workforce, shutdowns of certain national park areas during certain times, closure of visitor centers and services, and restrictions on the availability of campgrounds, visitor centers, backcountry access and more. In particular, those wishing to paddle certain parks during the shoulder seasons when parks are usually first opened or closed might face closed doors.
To combat this, the Natural Resources Defense Council recently launched a "Stop Senseless Sequester Cuts and Wasteful Oil Subsidies" campaign designed to encourage Americans to call on Congress to avoid the budget sequestration cuts and go after taxpayer handouts to oil companies instead. "Budgeting for the federal government is always about choices," says the Natural Resources Defense Council's Elizabeth Heyd. "Washington should make other choices instead of allowing these senseless cuts to occur."
According to Heyd, with oil company profits in the tens of billions of dollars, they don't need the $8 billion subsidies Congress is currently giving them. Eliminating these taxpayer giveaways would help reduce the deficit and protect entities like national parks—and the paddlers who use them—from shouldering the burden. "Hardworking families and individuals will feel the full, unfair impact when funding is slashed for everything from teachers to our national parks and clean air and clean water services," she adds, touting the NRDC's "Which Would You Cut?" social media campaign.
What the Parks Will Lose

Under cuts unearthed by CNPSR, the following national parks are among those that would be affected:
Nation's Top Parks for Paddling

While it remains to be seen what sequestration will spells for paddling options in our national parks, following is an alphabetized list of the top national parks for dipping a blade, whether it's from a canoe, kayak or raft.
The article was originally published on Canoe & Kayak
For access to exclusive gear videos, celebrity interviews, and more, subscribe on YouTube!