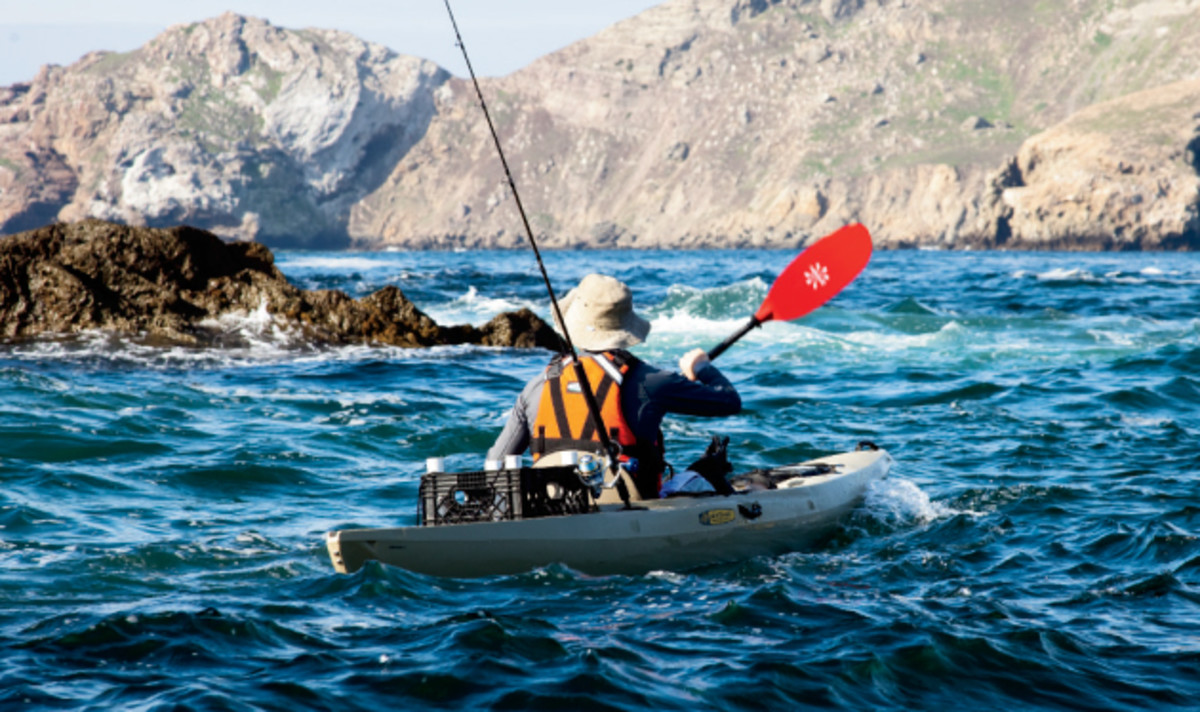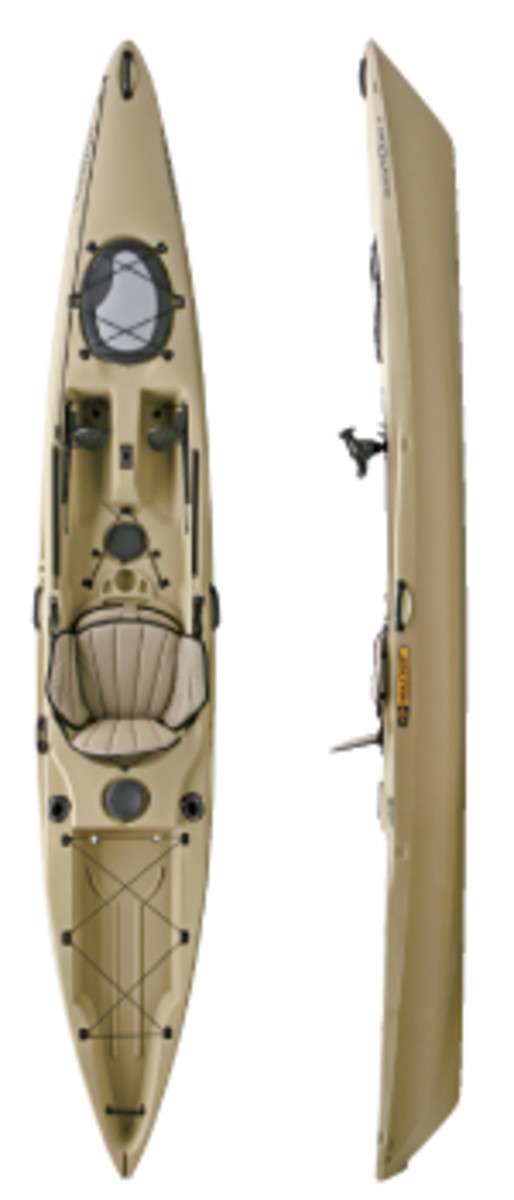 Native Watercraft Manta Ray Angler 14
($1,149 in roto-molded super-linear polyethylene, nativewatercraft.com)
L: 14'7″; W:28″; 72 lbs., 375-lb. capacity
Is it wrong to love a boat for the seat? If it is, we're in trouble. Native's Manta Ray 14 Angler is built around a winner; the DVC Deluxe. Short for Drains, Vents and Cushions, it has a few additional tricks. The backrest and supportive seat pad are adjustable. There's even padded hip support.
Although odd to mention the decadent seat first, it could only work in the Manta Ray's distinctive deep-dish hull. More so than most other fishing sit-on-tops, you perch inside the cockpit. Stability is enhanced, while the high gunwales keep the ride bone-dry in most conditions. With its rock-solid primary stability, the Manta Ray feels ideally suited for conquering endless, secluded grass flats, but less so for an everyday surf-boat. A wet launch will fill the cockpit.
The rest of Native's outfitting is also top shelf. And put down that drill! The Groove accessory track system accommodates rod holders and electronics on the front cockpit gunwales. The Easy Foot braces are oversized, improving comfort and connection with the boat. As equipped, on the water below-deck access is limited. There are two small, round day-hatches, complemented by an oval hatch on the nose (guarded by shock cords nestled in recessed hardware, best opened from shore). The tested Angler version adds an anchor kit that sets from the seat, a console-mounted Scotty Spin / Cast Rod Holder, plus a pair of flush-mount rod holders just aft of the seat to round out this comfortable, capable package.

The article was originally published on Canoe & Kayak
For access to exclusive gear videos, celebrity interviews, and more, subscribe on YouTube!