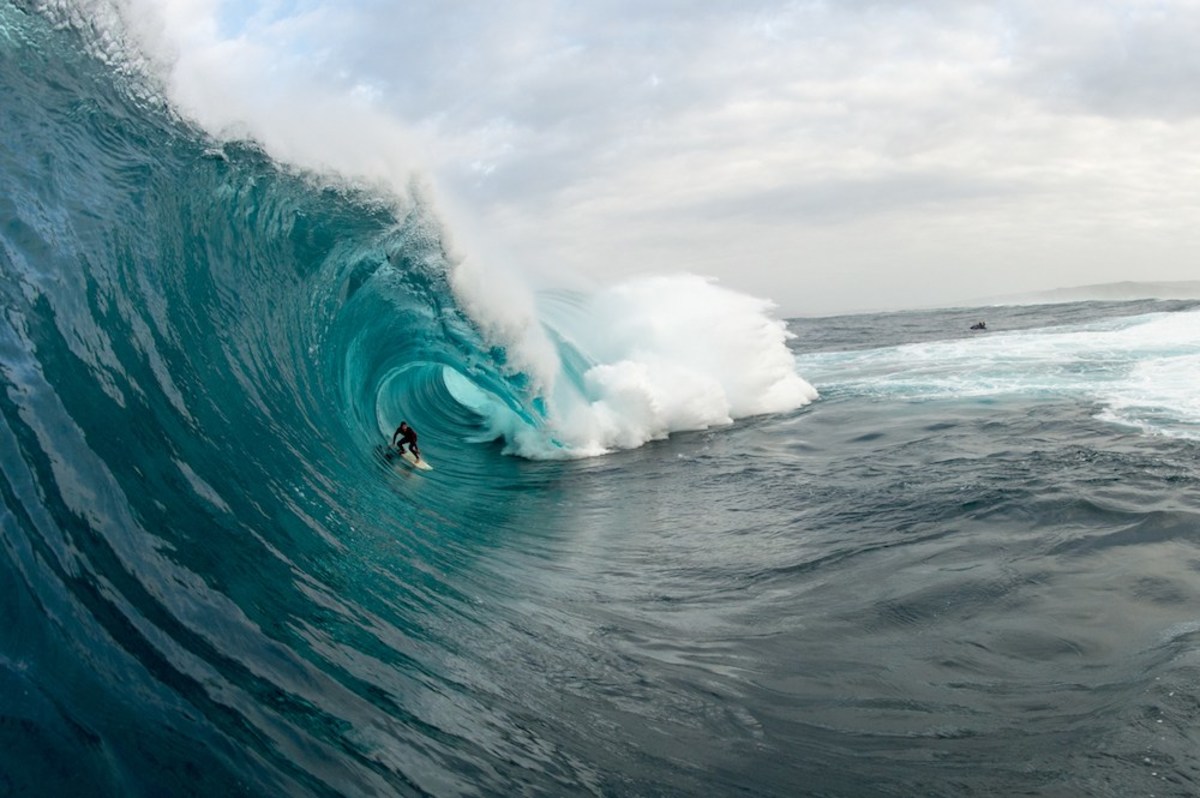 Australia's Joe Knight has taken his extensive ocean knowledge to create the world's most comprehensive watermanship program. "I have been freediving and spearfishing since I was 10 years old, and joined the Navy at 19," Knight tells GrindTV. "Initially I was a Navy diver, but then became a paramedic. I then left the Navy and worked in the oil and gas industry as a survival trainer for the helicopter underwater-rescue training centers."
Hitting 30, though, fed up with the gas and oil industry and wanting to start his own business, Knight founded One Ocean International in 2012. "I packaged all my passions together, which are teaching, survival training, freediving, and surfing, and dreamt up these courses," he says.
Knight ran the waterman courses initially in Byron Bay, but now offers them in Margaret River as well as Bali. He also has plans to travel to Spain and Mavericks to teach watermanship. But what exactly does that mean?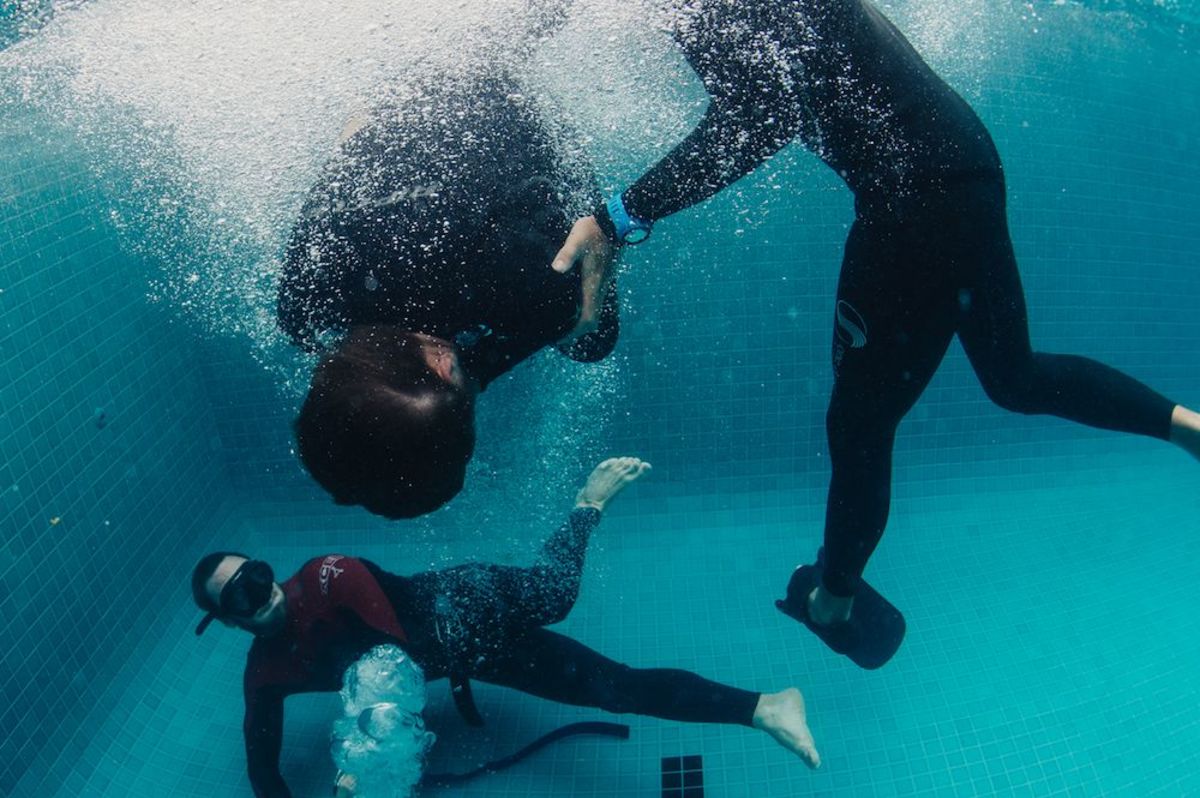 "We used that term in the Navy dive school," explains Knight. "It is basically the bread and butter of any guy or girl who wants to spend time in the ocean and be comfortable without a craft. It's about learning how to hold your breath longer, swim better, rescue, and remain calm in difficult situations. More simply, it is about being the best person you can be in the water without having a board."
The courses are run over three 10-hour days, with five theory sessions and five practical sessions both in the pool and in different waterways from open-ocean reefs to pointbreaks to beaches. The courses have been incredibly popular with a broad mix of students.
"We've had lifeguards, big-wave surfers, ocean swimmers, freedivers, a lot of girls who want to be less nervous, and your normal average surfers," explains Knight. "The funny thing is 90 percent of the crew that rock up to these courses are really nervous. They think because I am some ex-Navy diver guy I'll be a bald Sergeant Major type barking orders, but instead they get me, who looks some long-haired pot-smoking friend of Jesus," he laughs.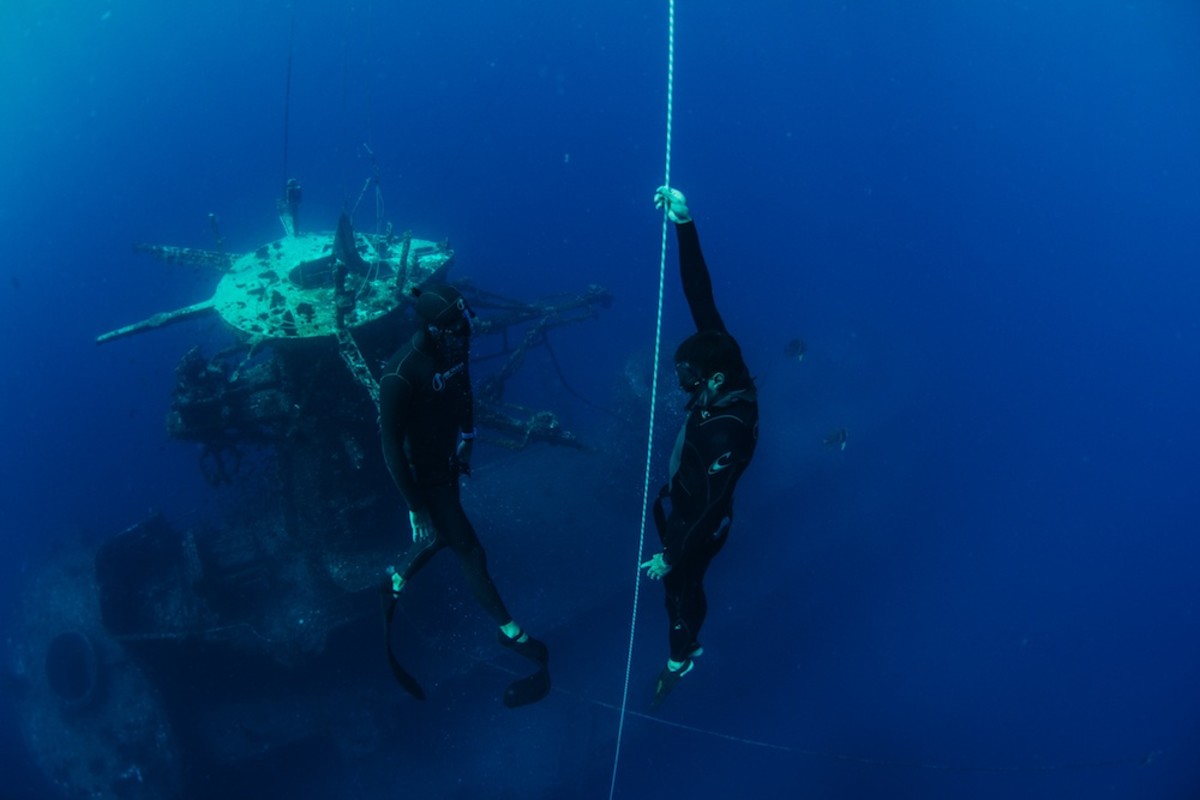 "They think that I am going to make them hold their breath or do intense deep-water freedive training, but it's not about that. The main thing I have found is that the key is getting people to approach potential scary situations with positive thoughts so they can back themselves, know they have done the training, and say, 'I'm comfortable, I'm happy with the situation, and I can deal with it.'"
Photographer Russell Ord, who has taken a few of Knight's courses, was in that exact situation last year at the wave known as The Right. "I jumped off from the ski and started to swim," Ord tells GrindTV. "A little one came through, say a 10-footer, or 20-foot face, so nothing huge, and I was in a good position and just let it go by. I thought I was in the perfect spot, but then all of a sudden I ended up being right in front of a wave twice the size, easily 40-foot high.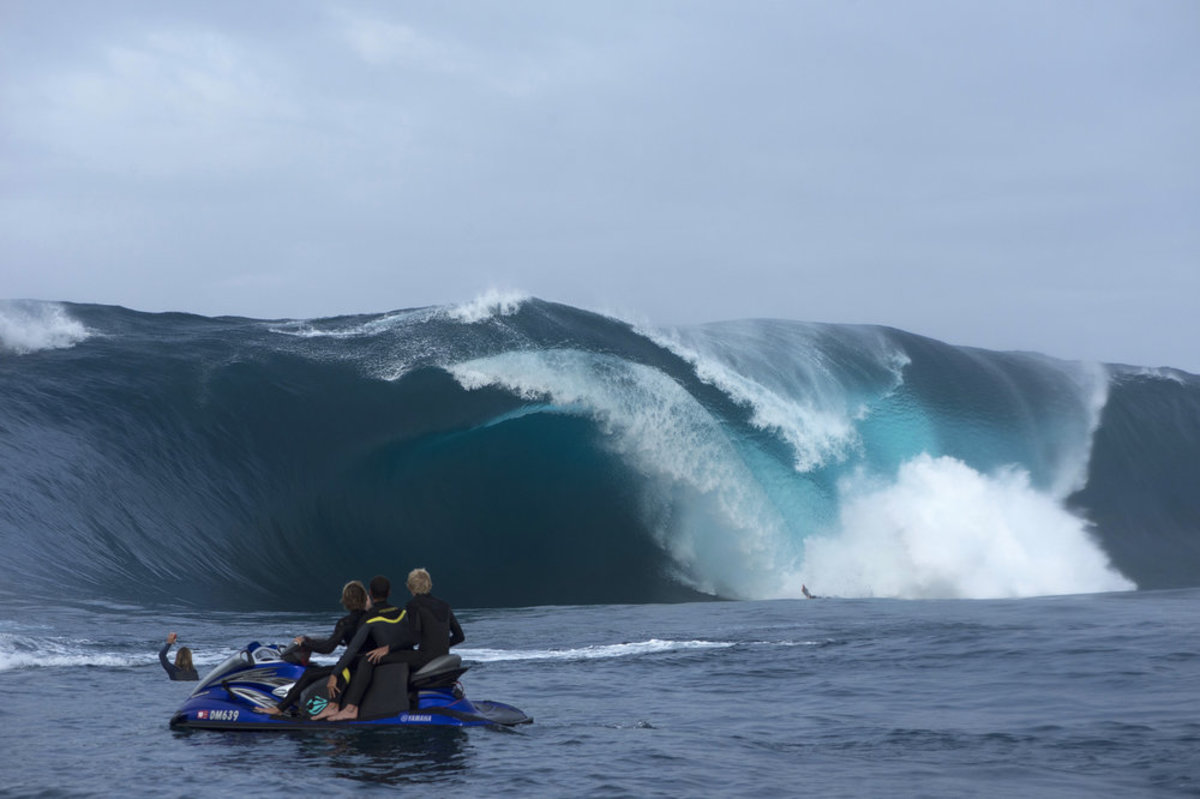 "But I had enough time to do a few of the performance breaths that Joe had taught me, and I just went into my little happy place, and when I dived down it felt like nothing. The photo (see above) got a lot of media attention, and it looks crazy, but in reality I dealt with it easily. Through the courses I am so much more confident—not overconfident, 'cause the ocean always has the last laugh, but I feel I am in a good place this year to get something really good, in my eyes anyway."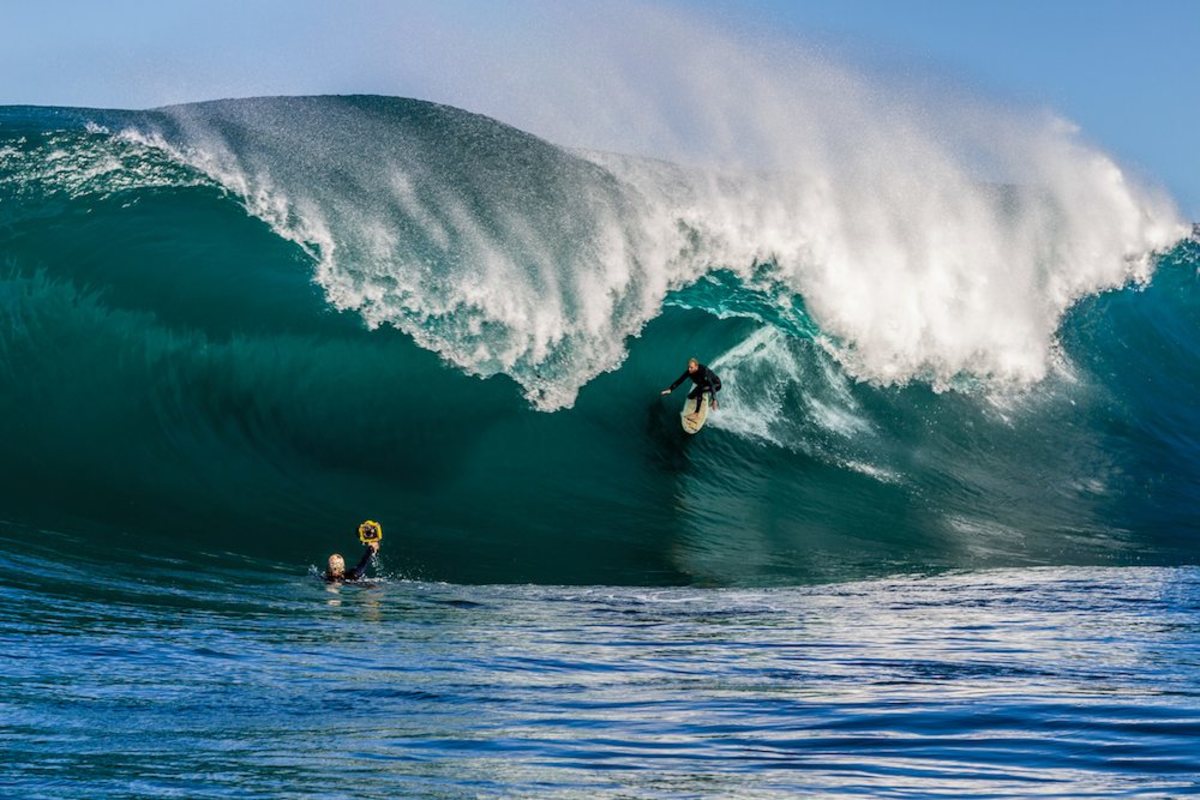 Knight's approach was also changed after an accident in 2013. "I was part of a safety team at an international freediving event in the Bahamas for a guy called Nick Mevoli when he got in trouble," recalls Knight. "I met him at a depth of 30 meters, but he had pushed too hard and his lungs had filled with blood. By the time he got to the surface, he took a few breaths and blood started pouring out his mouth. I was part of the resuscitation team and we worked on him on the platform first, then at the hospital, but we couldn't get him back and he died."
Knight believes Mevoli had pushed himself too far and that a change of approach is needed. "Because of that and other instances, there has been a push to slow down, stop trying to chase numbers, stop trying to go too deep too quick. Just take your time and enjoy it," he says. "That experience also changed my approach with the teaching. I want to get people to enjoy the experience and enjoy the process. It should never involve stress, anger, adrenaline, or ego. You need to take your time. It's simply about having fun and enjoying the ocean."
More from GrindTV
Like waves and wine? Then you're going to love this classic Cali spot
Can new 360-degree POV cameras revolutionize the action-sports camera market?
Uneek-ly awesome…or a 'Uneek' chastity belt for him?
For access to exclusive gear videos, celebrity interviews, and more, subscribe on YouTube!