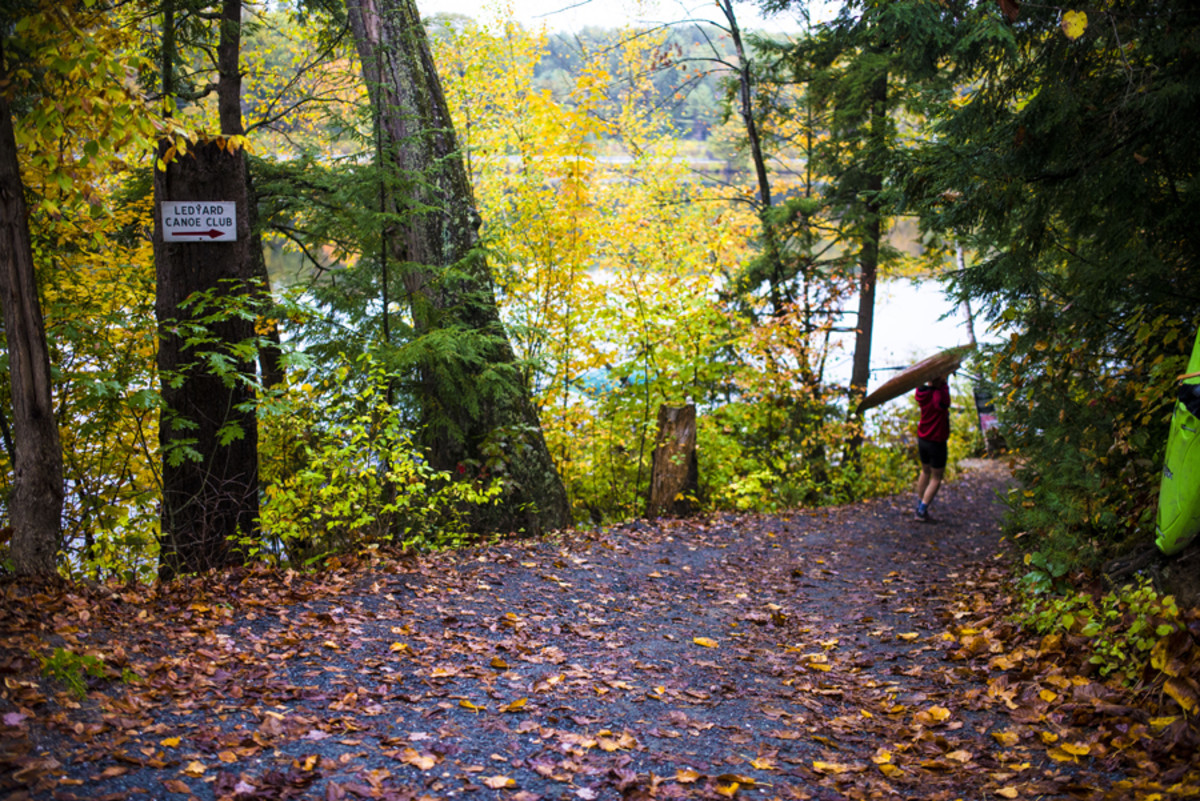 Photos and Words by Ian MacLellan
New England is famous for its vibrant autumn foliage and American history. Colonial white churches and red-brick houses peak through the leaves  of fiery red maples and shimmering gold paper birches. People come from all over the world to drive and hike through the forests, but the best way to experience the scenery and culture of a New England fall is by boat.
The idea for this trip came to me on a summer day that was just too hot and too near the city. Even walking in the woods, I could hear the highways nearby and feel Boston in the air. I needed an escape, and a fall canoe trip down the Connecticut River seemed perfect. I had heard stories of my Uncle Jim canoeing the whole Connecticut River (in pieces). As a photographer, I knew the river would be beautiful to shoot in the fall so I decided to follow in his footsteps, er, paddle strokes.
A friend joined me and we started the journey in Colebrook, N.H., putting on 20 miles south of the Connecticut Lakes, on a portion of the river that was straightened years ago to help move lumber downstream. Monadnock Mountain, where a distant relative tried to mine gold that turned out to be fool's gold, looms over the Vermont side of the Connecticut River. It feels far from home, but close to my ancestors.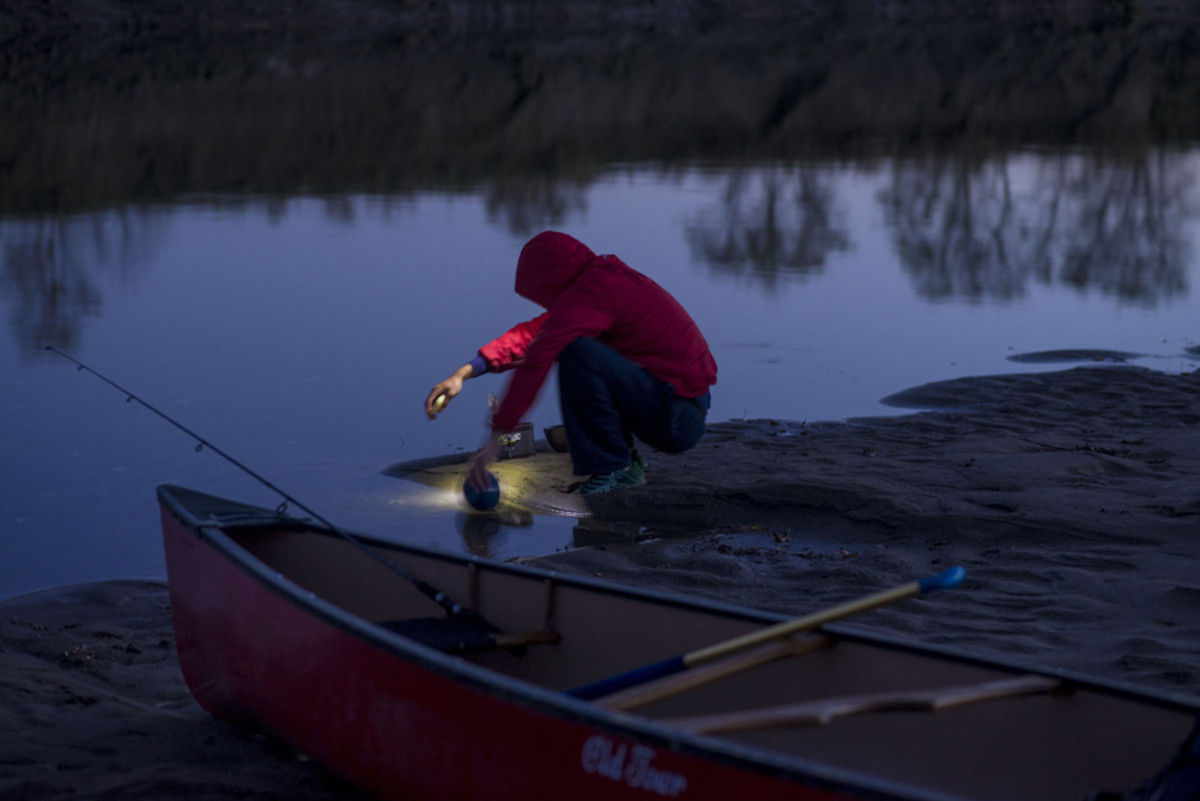 There is a beautiful sunset and swift water as we push off, a warm and happy start to this autumn journey. Barely paddling, we arrive at the Columbia campsite, in an hour. The town of Columbia owns the campsite, and over the years a local boy scout troop and high school key club (organized by the Vermont River Conservancy) have worked to restore it. It gets busy in the summer, but becomes deserted in the fall as people venture back to their cities. Spider webs crisscross across the toilet seat, and nobody has signed the logbook since August, it's beautiful and only accessible by boat. Why don't more people paddle up here in the fall?
I live in the city, so this journey down the Connecticut became a lesson in the ways of countrymen as much as a fall-photo hunting trip. We awoke early our first morning and paddled slowly down a very foggy river when five gunshots rip through the fog downriver from us. My first thought was somebody is telling us to stay away. Instead as we rounded the corner, we found a jolly man hunting ducks.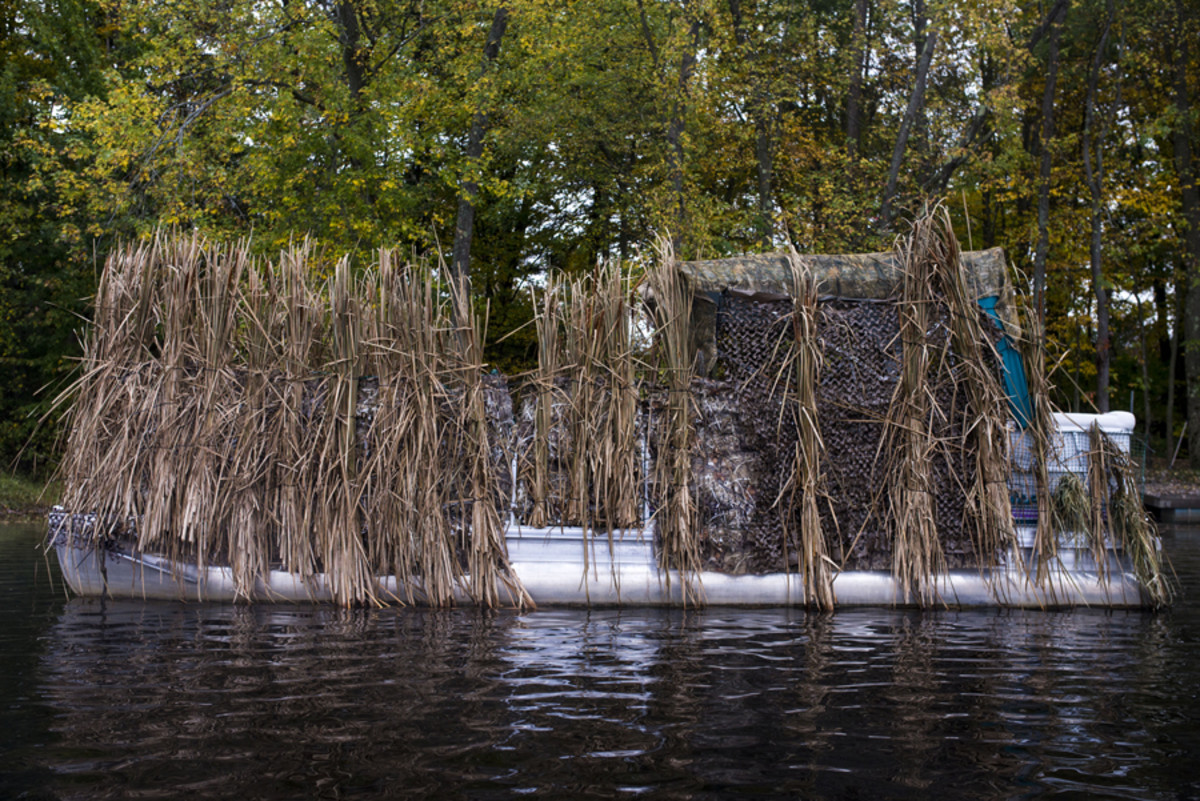 After three very quiet days, we canoe past our first boater, one middle aged man playing with two jet skis. I yell to him, "Why two?" He replies nonchalantly, "I traded an automatic assault rifle for the pair of them and they fit on the trailer like that." We are not in the city any more.
As the river grows, it's easy to start feeling small as a lone canoe, but it's the hydroelectric dams with their towering power-lines, powerful floodlights, and massive grassy embankments that really emphasize our size. Despite the grandeur of the dams, the power companies are actually very accommodating and we camp right on the edge of Gilman Dam, our first dam of the trip. The river starts to slow down as you approach Gilman Dam, a combined hydroelectric plant and paper company, with a 24-foot drop. It's our first real view of industry along the river.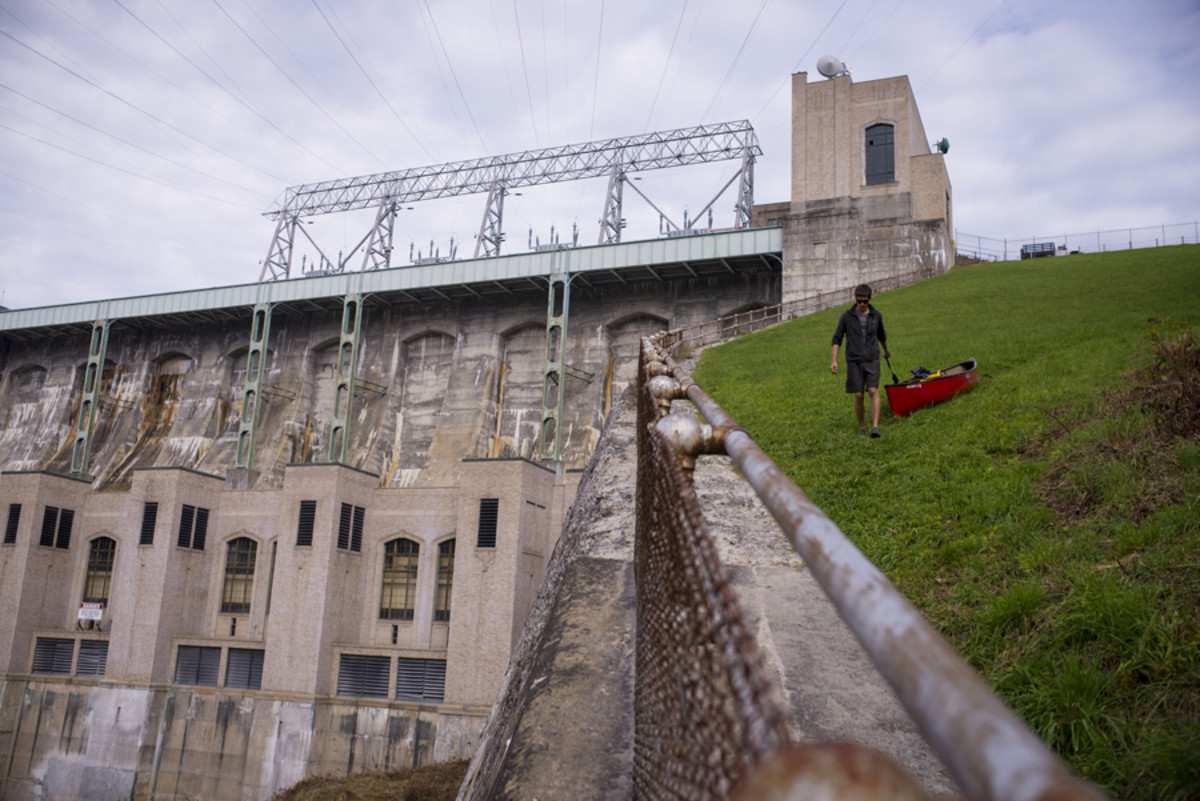 Dispatch Two of paddling in New England. 
Dispatch Three of paddling in New England. 
Dispatch Four of paddling in New England.
The article was originally published on Canoe & Kayak
For access to exclusive gear videos, celebrity interviews, and more, subscribe on YouTube!