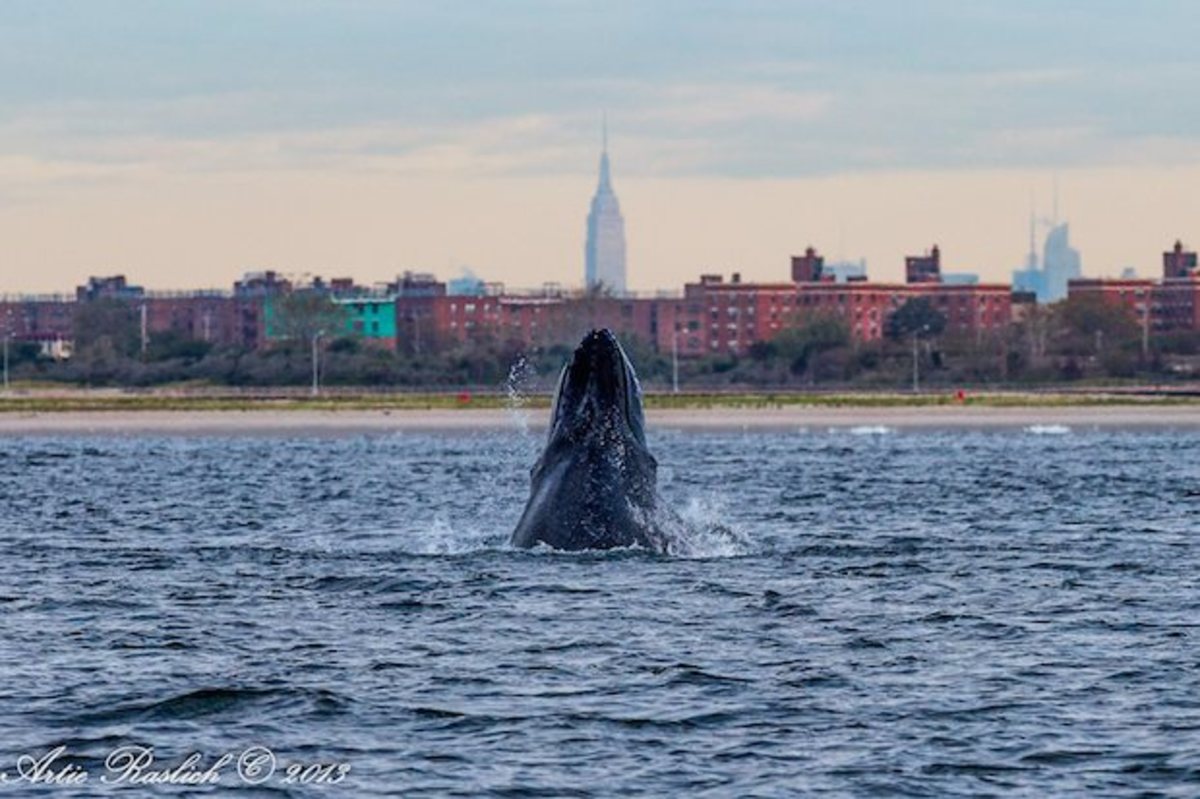 Two weeks ago, we profiled the stunning humpback whale feeding display occurring close to shore off Monterey, California. Enthusiasts are still watching in awe as the giant mammals lunge upward through vast shoals of anchovies to ingest thousands of the small fish in a single gulp.
But humpback whales are putting on a spectacular exhibition in nearshore waters off New York and New Jersey, too, gorging on schooling menhaden.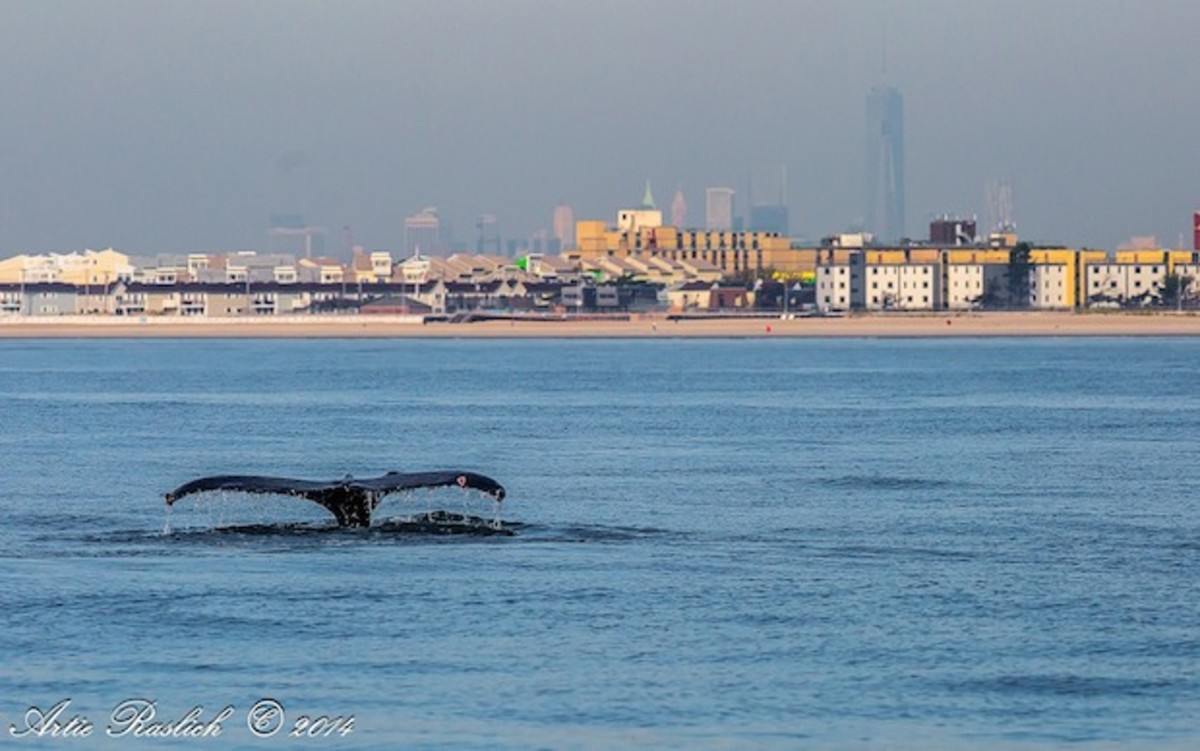 The East Coast phenomenon is unique in that more whales are showing up, and staying longer than in previous years, according to the research group Gotham Whale, because water flowing into the Atlantic from New York Harbor is much cleaner than it used to be.
The cleaner water is believed responsible for luring more bait fish to the area, and as a result humpback whales are no longer compelled to migrate farther north to feeding grounds off Cape Cod or Maine.
"The river used to bring nothing but pollution, but in the last five years or so there is cleaner water, more nutrients, and less garbage," Paul Sieswerda, director of Gotham Whale, told the Guardian. "My boat captain says New York is the new Cape Cod."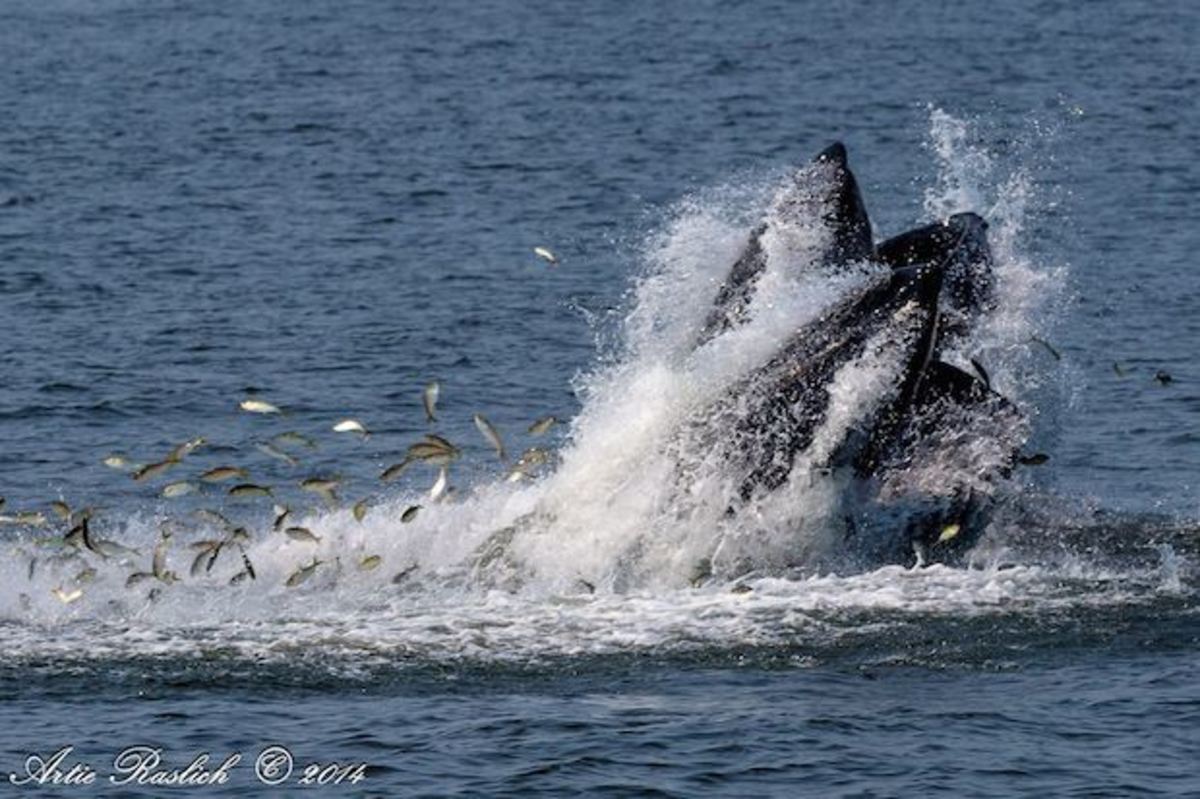 Gotham Whale, which runs public whale-watching trips aboard American Princess Cruises from Breezy Point, photo-cataloged 29 individual humpback whales feeding in New York waters from the beginning of the spring/summer feeding season through the end of July 2014.
That's compared to 43 whales for all of the 2013 season, 25 in 2013, and only five in 2011.
Mendy Garron, a marine mammal specialist with NOAA, told the New York Post: "Humpback whales are in the North Atlantic this time of year for feeding. Increase or longer presence in certain areas usually mean that there is an abundant food source."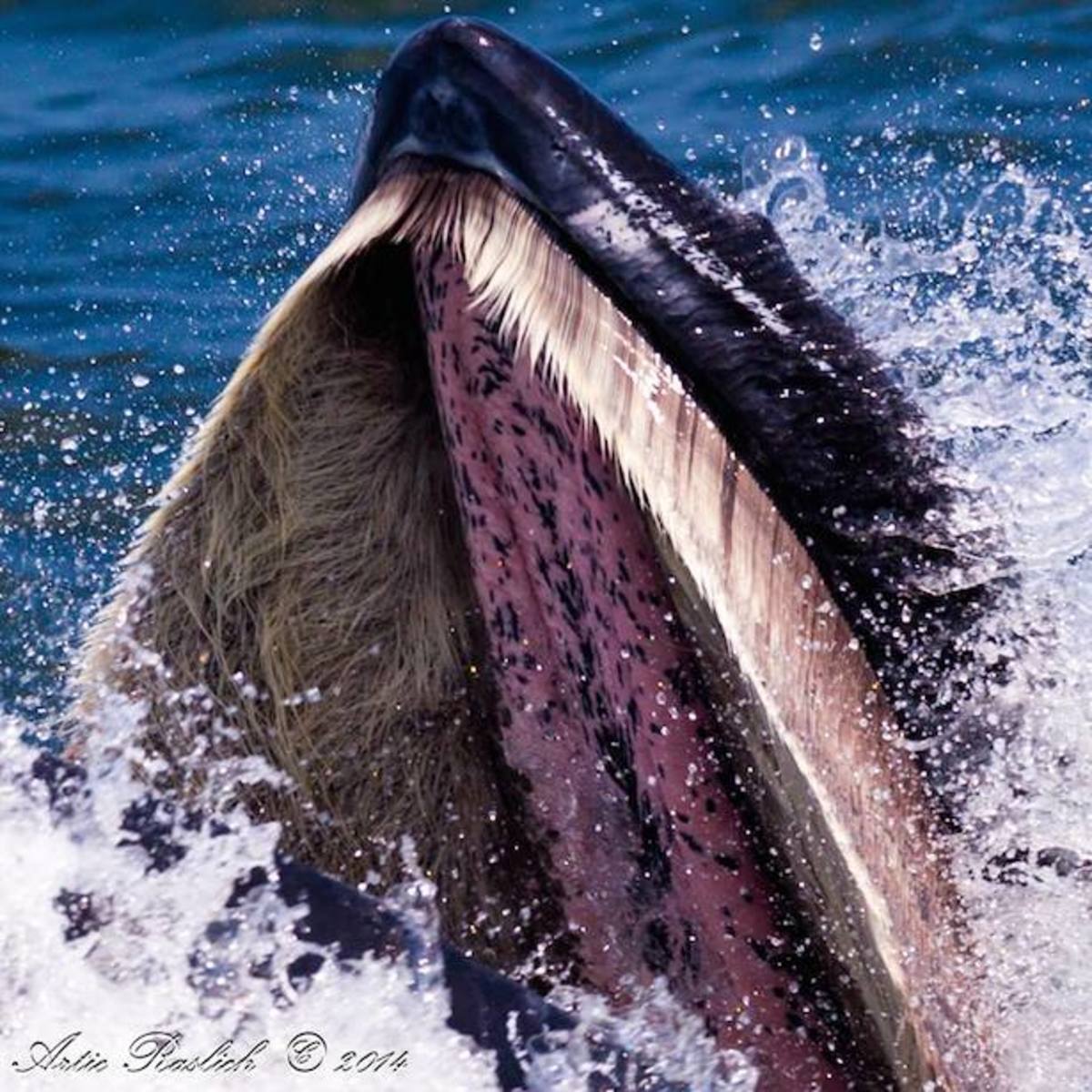 Menhaden, referred to by many local fishermen as bunker, average 6 to 8 inches long, about the same size as large sardines.
Artie Raslich, Gotham Whale's staff photographer, said the increased abundance of menhaden and has lured other predators such as blue fish, striped bass, and thresher sharks.
More great white sharks are being spotted, too, and this could be the result of an increase in seal populations.
A harbor seal colony off Staten Island, for example, has increased from 10 in 2006 to about 66 this year.
But the humpback whales, which can often be seen lunging upward and sending thousands of menhaden scattering to avoid capture, have claimed the spotlight.
"Every day there's a show out there," Raslich said.
More from GrindTV
Itch-scratching elephant terrifies occupants of car
Lion cub nearly scares dog out of its fur
Lake mysteriously shows in drought-torn Tunisia
For access to exclusive gear videos, celebrity interviews, and more, subscribe on YouTube!