As reported on www.nzherald.co.nz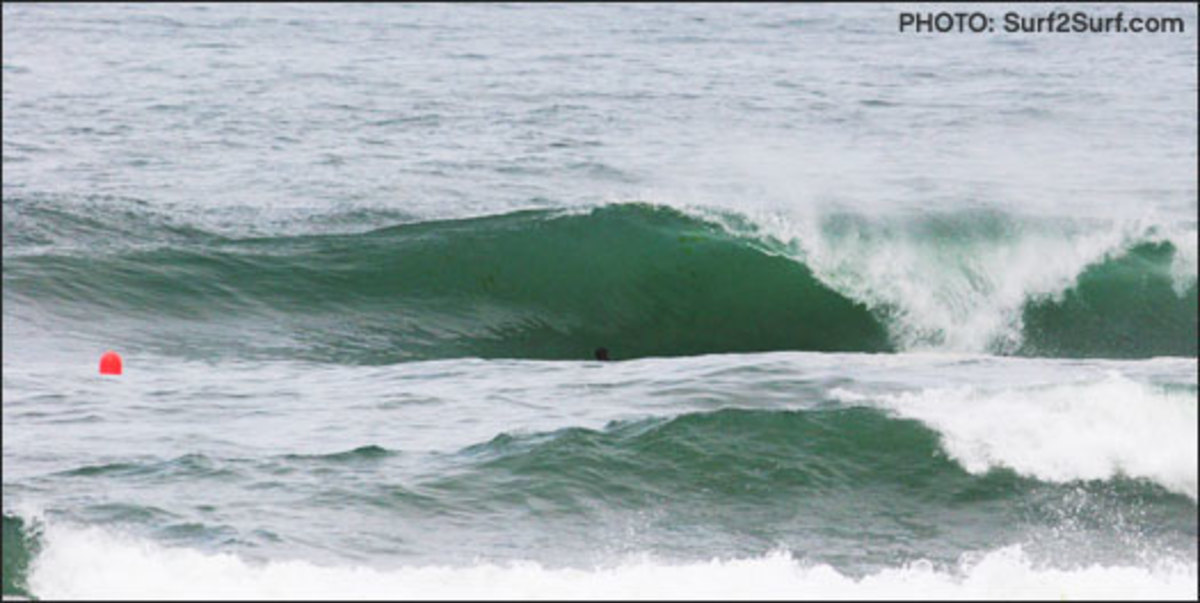 Doesn't look too bad on this day…
Mt Maunganui's $1.5 million artificial surf reef, branded as fickle by its designers, has been virtually ignored by Bay surfers since it was completed last June.
Hopes were high the reef would finally achieve its potential once the last sandbags were anchored to the seabed nearly eight months ago.
But Tauranga surfing commentator Josh Guinness said the reef had all but failed to create better quality waves. He knew of only two surfing sessions since June when the swell and tide had combined to produce a right-hand tube ride.
On most days when there was a surf running, there were no waves on the reef and surfers did not talk about it as a surfing destination. There were no expectations there would be any surf on the reef.
Shaw Mead, of reef-design company Amalgamates Solutions and Research, said the reef had been over-sold and under-delivered. It provided heavy fast waves in the right conditions but it was not a wave-making machine.
Mr Mead said the reef was designed to create fast, hollow waves during clean-swell conditions around low tide. In that sense, it had not performed to expectations.
The webcam overlooking the reef off Tay St had recorded 18 occasions between June and December when surfers used the reef.
For access to exclusive gear videos, celebrity interviews, and more, subscribe on YouTube!