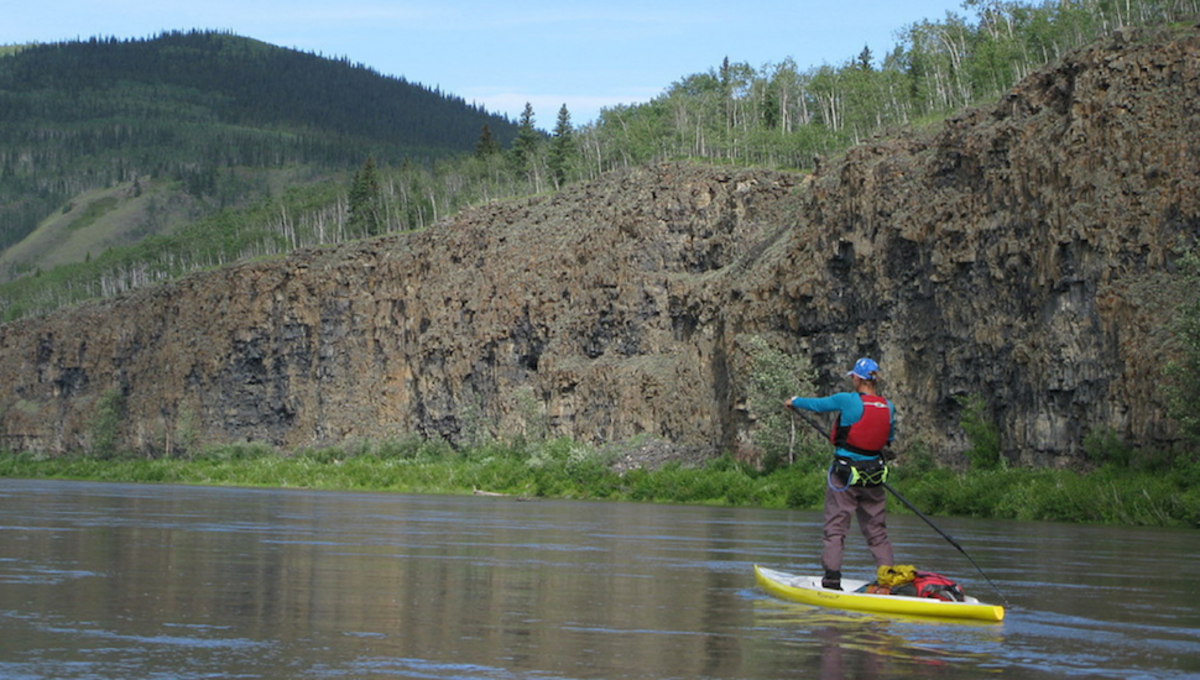 Spate of SUP Deaths Over the Weekend
Two days, four deaths.
Those are the shocking numbers from this past weekend, when four paddlers lost their lives in three separate incidents across the country. One person died on Friday while paddling in Lake Tahoe, while Sunday saw three people lose their lives via SUP—one at Atlantic Beach in New York and two others in the Long Island Sound. High winds, inexperience, and lack of proper safety precautions all played a role in each tragic incident.
On Friday, several University of Nevada football players expected to go on a fun and relaxing paddleboarding trip at Lake Tahoe's west shore. Unfortunately, what started out as a bonding day with teammates quickly turned tragic. The group was nearly two miles offshore when high winds whipped up three- to five-foot swells.
The young men quickly found themselves in trouble and Mark Ma–the most experienced paddler of the group–headed back to shore to get help. Soon thereafter, staff at the Obexer Marina saw the group in trouble and attempted to rescue them. After successfully rescuing the group, the staff headed back to find Ma–who they had spotted earlier.
By the time they reached his whereabouts, Ma's board was found abandoned and adrift. There was no sign of his body. Ma was reportedly wearing only board shorts and was not using a PFD or leash. After scouring the waters for several hours, the search was called off.
On Sunday, 41-year-old Gary Turkel went for a late-afternoon paddle off the coast of Atlantic Beach, New York. He never returned.
The US Coast Guard and local emergency agencies dispatched a full-scale search and rescue operation around 6:30 p.m. to try to locate Turkel. Sadly, those attempts were unsuccessful and eventually called off. Turkel was reportedly not using any safety equipment and was last seen wearing only a t-shirt and shorts.
Around the same time on Sunday, another tragic situation was unfolding just to the north in the Long Island Sound. Four people went out for an evening paddleboard and kayak ride from Hammonasset Beach State Park in Connecticut. Three people–including an eight-year-old girl–were in a kayak and one man was on a paddleboard when strong winds and tides blew them away from shore. All four people were wearing life jackets.
After fighting the current for several hours, 39-year-old Ferdinand Lagos ditched his board and attempted to swim to shore. His body was discovered the following day on the shoreline.
The other three remained in the kayak until it began to take on water. The two adults then got into the water–which was below 60 degrees Fahrenheit at the time–and attempted to hold on as hypothermia set in. Around midnight, 30-year-old Abdias Ventura could not hold on any longer and let go of the craft. His body was found the following morning.
Around 4 a.m., the mother and daughter finally washed up on shore–nearly 20 miles from their launch point–and began screaming for help. They were rescued and taken to a local hospital to be treated for hypothermia.
This tragic weekend serves as a reminder about the risks of paddleboarding and the importance of safety precautions. Stay tuned to supthemag.com for an in-depth safety piece coming later today.
Related  
Woman drowns while paddleboarding in Oregon.
The article was originally published on Standup Paddling
For access to exclusive gear videos, celebrity interviews, and more, subscribe on YouTube!