Legend has it that the Bayou Teche, a 135-mile water trail connecting 15 communities in Louisiana, was formed when Chitimacha warriors fought courageously to kill a gigantic snake. During the beast's slow death, it twisted, broadened, curved and deepened to form the shape of the present-day Bayou Teche water trail.
Fast-forward thousands of years; more recent residents considered the Bayou Teche a glorified ditch. In 2015, theTECHE Project, a volunteer-run nonprofit organization focused on recreational and educational opportunities along the water trail, applied for and received a National Water Trail designation through the National Park Service. Today, Bayou Teche is an economic engine for communities along its waters, most notably the city of Breaux Bridge, the first town along the trail to receive a trailhead.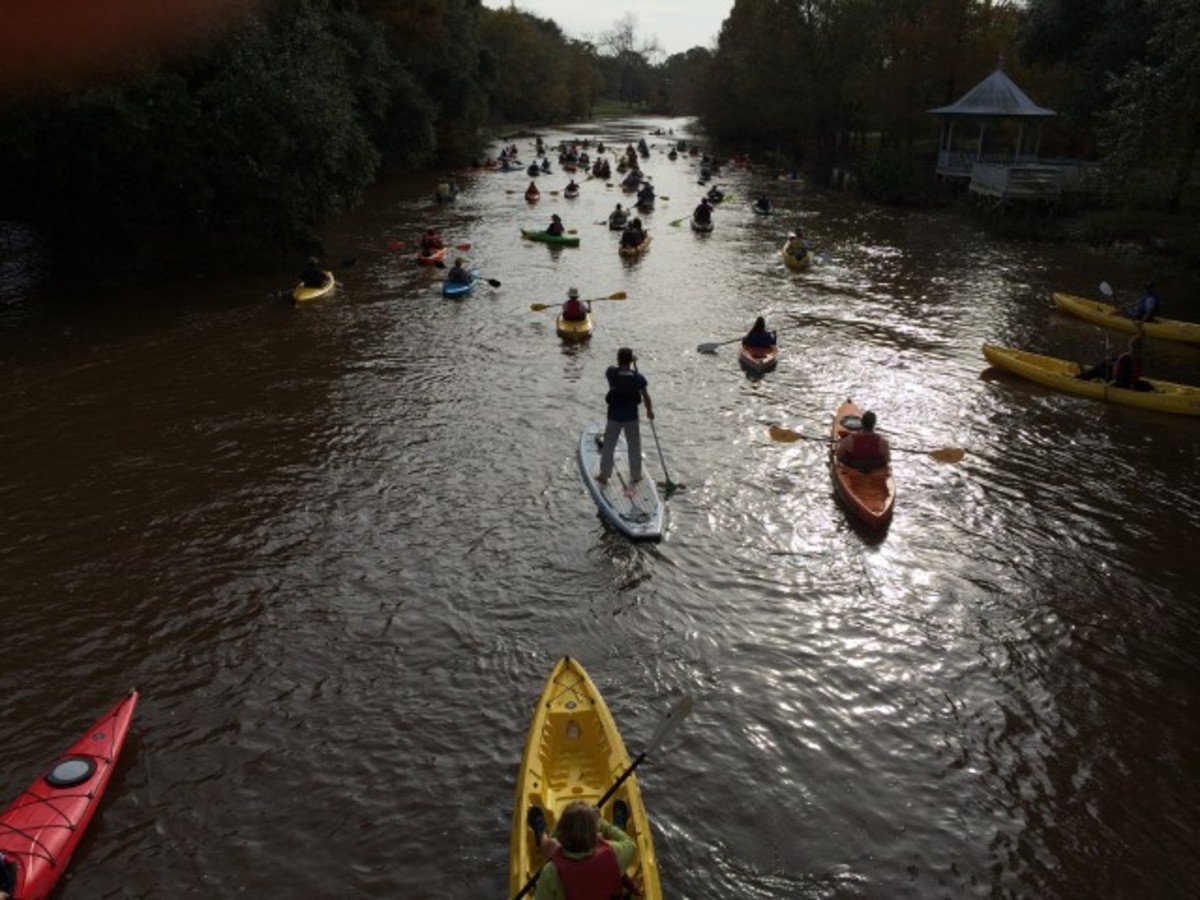 Communities along the Bayou Teche are working together to develop a nature-based economy to increase the quality of life for residents along the water trail and to provide tourists a way to experience their vibrant culture. "While we have their attention on the water," said Conni Castille, Executive Director of the TECHE Project, "they can learn about the watershed, history, and ecology of this unique waterway."
[Read more on what constitutes paddling in a 'bayou.']
Paddlers visiting the small city just off Interstate 10 can launch their kayak, canoe, or paddleboard at the trailhead near downtown Breaux Bridge. Bayou Teche Experience offers kayak and bike rentals, shuttle service, and guided or self-guided tours to highlight the natural history and wildlife in the Bayou. For a quick day-paddle, arrange a shuttle to Poche Bridge and paddle four miles to Breaux Bridge. Before launching, make sure to fuel up on authentic local Cajun cuisine at the famous Poche's Restaurant. For a longer day-paddle, launch from the public access in Cecilia for an eight-mile float into Breaux Bridge.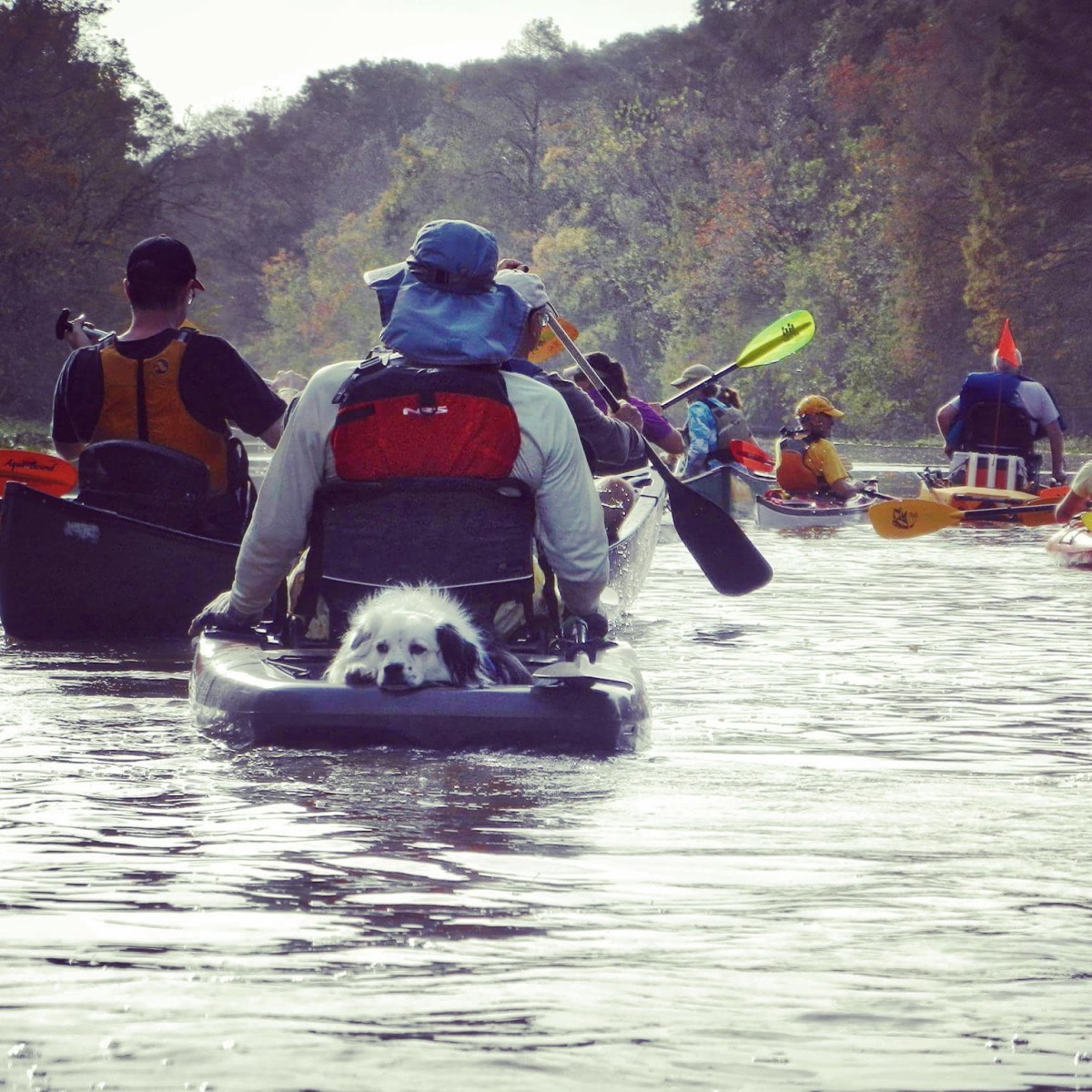 Hungry along the way? Poche's Restaurant is a convenient halfway stop on your journey and rolls out the red carpet (a dock) to welcome paddlers.
The TECHE Project received a grant to install eight new floating docks in 2016, two in each parish along the Bayou Teche water trail. "The docks will increase access to the water and make it easier for paddlers to travel from community to community," says Castille. Overnight and through-paddlers can paddle longer stretches of the Bayou or the entire Bayou Teche water trail, either camping along the route or staying at one of the many Bed & Breakfasts near the water. Rumor has it that some residents may even let you camp on their property!
It would be a shame to visit Breaux Bridge, the heart of Cajun country, solely for paddling. To get the full experience, start your Saturday off with breakfast and dancing to a live Zydeco band at Cafe des Amis. Then stroll over to Joie de Vivre for a live acoustic Cajun music jam before walking down to Bayou Teche Experience to rent a kayak and paddle the Bayou Teche. After working up your appetite on the water, indulge in the Cajun cuisine; after all, Breaux Bridge is the 'Crawfish Capital of the World!' La Poussiere is the place to go for late-night dancing, where tourists can hop right into the local culture. "All you have to do is smile and you'll fit right in," says Castille.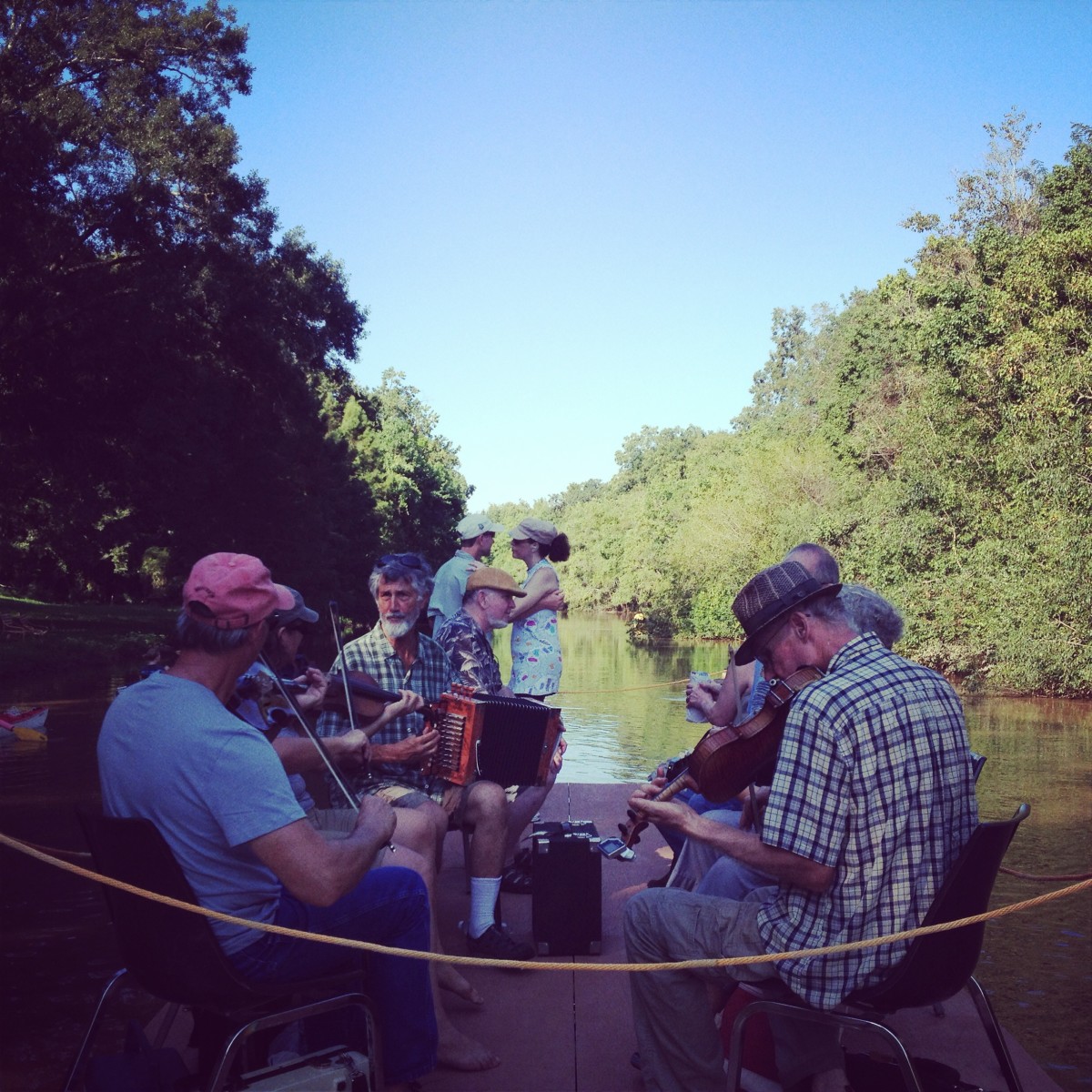 For the best cultural experience, schedule your visit to Breaux Bridge around one of the many festivals the city hosts every year. During Shake Your Trail Feather, held in mid-October, participants can bike to the launch at Poche Bridge and paddle to Breaux Bridge. A pontoon of Cajun musicians accompanies the paddlers down the Bayou to Bridge Park in Breaux Bridge for a full day of food, music, and dancing — Cajun style.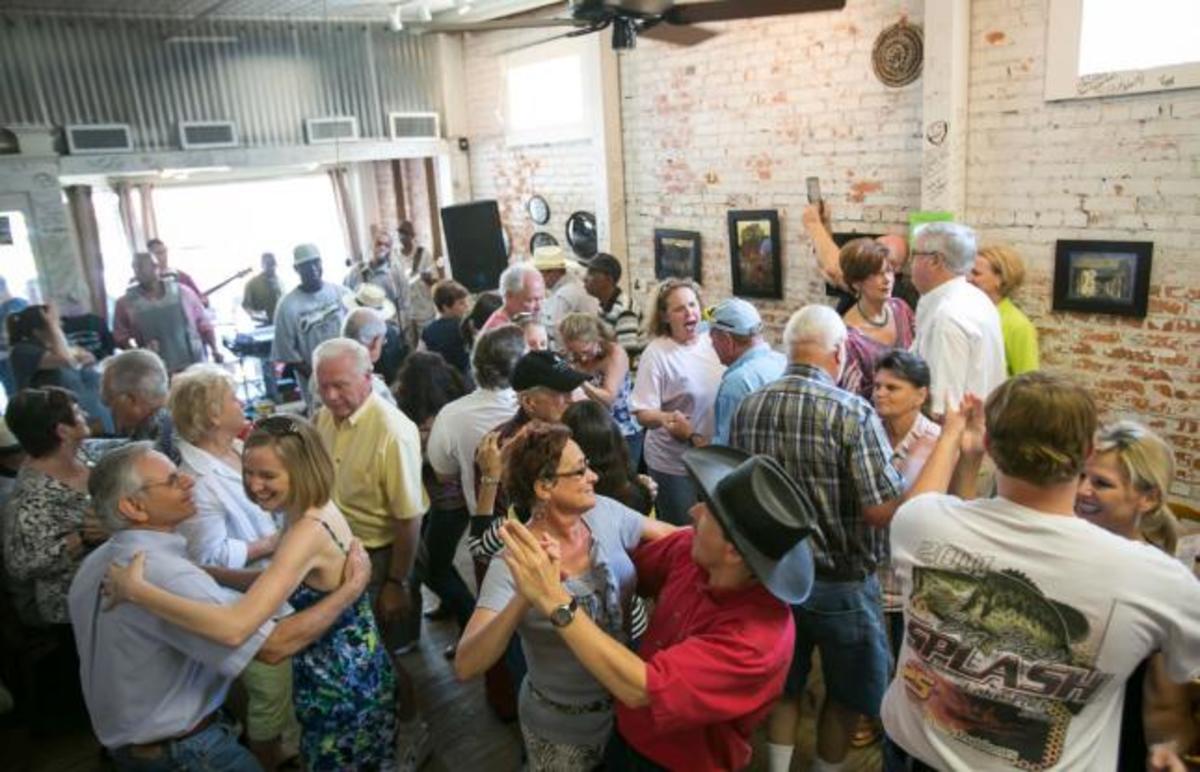 What makes Breaux Bridge the next best paddling town? The community is working to provide kayak lockers for paddlers to take out at access points, secure their gear, and explore the city on foot or bike. The TECHE Project is organizing an oral history project centered around the river as well as increasing signage about the history and cultural significance of the Bayou Teche. There is also talk of more camping opportunities along the water trail, although the community is so welcoming that if you talk to someone long enough they're likely to invite you to stay at their home. It's always good to have a backup plan!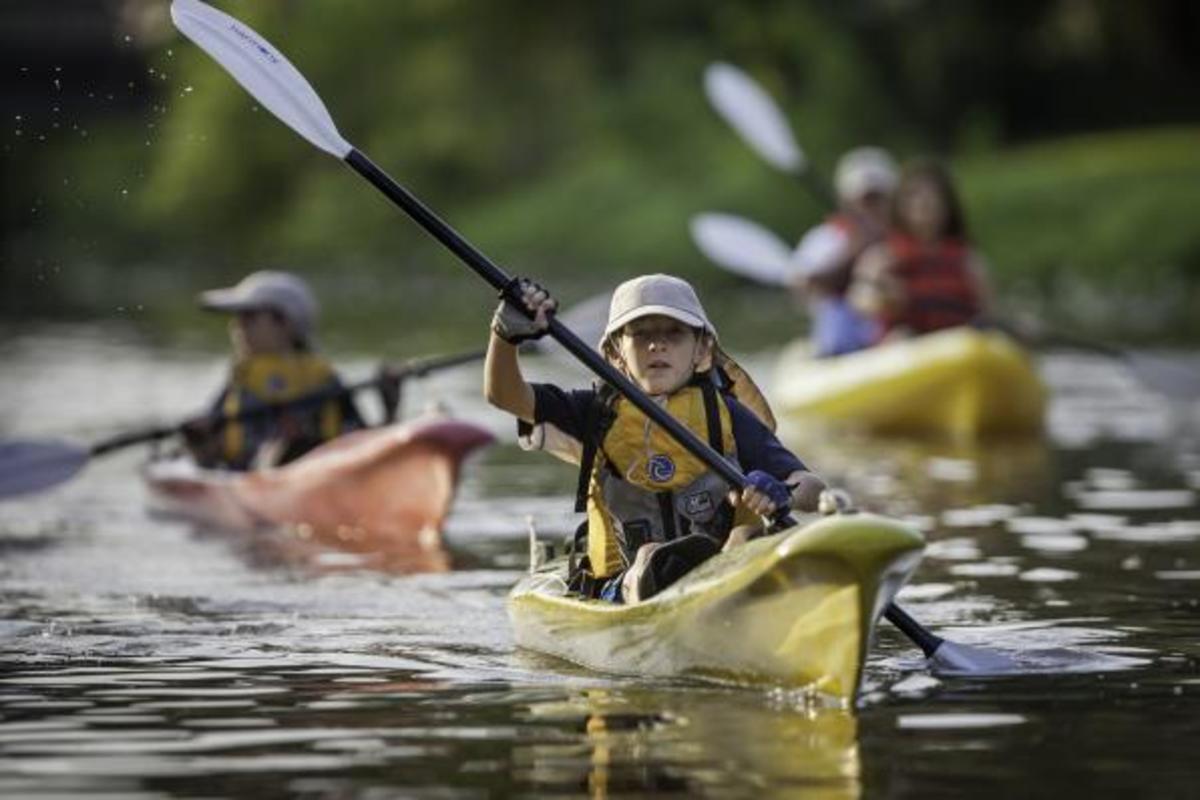 RESOURCES:
City of Breaux Bridge, Louisiana — breauxbridgela.net
The TECHE Project — techeproject.org
— Each month, Natalie Warren will highlight a different North American town making positive strides toward community and infrastructure developments catering to recreational paddling. In 2011, Warren was one of the first two women to paddle 2,000 miles from Minneapolis to Hudson Bay, recreating Eric Sevareid's route from Canoeing With the Cree. The journey earned a nomination for the Canoe & Kayak Awards' 2012 Expedition of the Year.
Warren's nonprofit Wild River Academy works with communities across the country to increase paddlesports tourism and experiential learning opportunities on their local rivers, presenting 'urban' rivers as a natural, dynamic classroom for youth. Currently a River Steward for Wisconsin's St.Croix River Association, Warren has also worked with the River Management Society, finding ways to increase awareness about the economic benefits of water trails, and with it, paddlesports tourism.
Check out Warren's previous installments of the (Next) Best Paddling Towns:
— Mid-Atlantic rivers and bays in Snow Hill, Maryland
— A range of paddling options along the Huron River in Ann Arbor, Michigan
— Check out C&K's full list of North America's Top Paddling Towns
The article was originally published on Canoe & Kayak
For access to exclusive gear videos, celebrity interviews, and more, subscribe on YouTube!