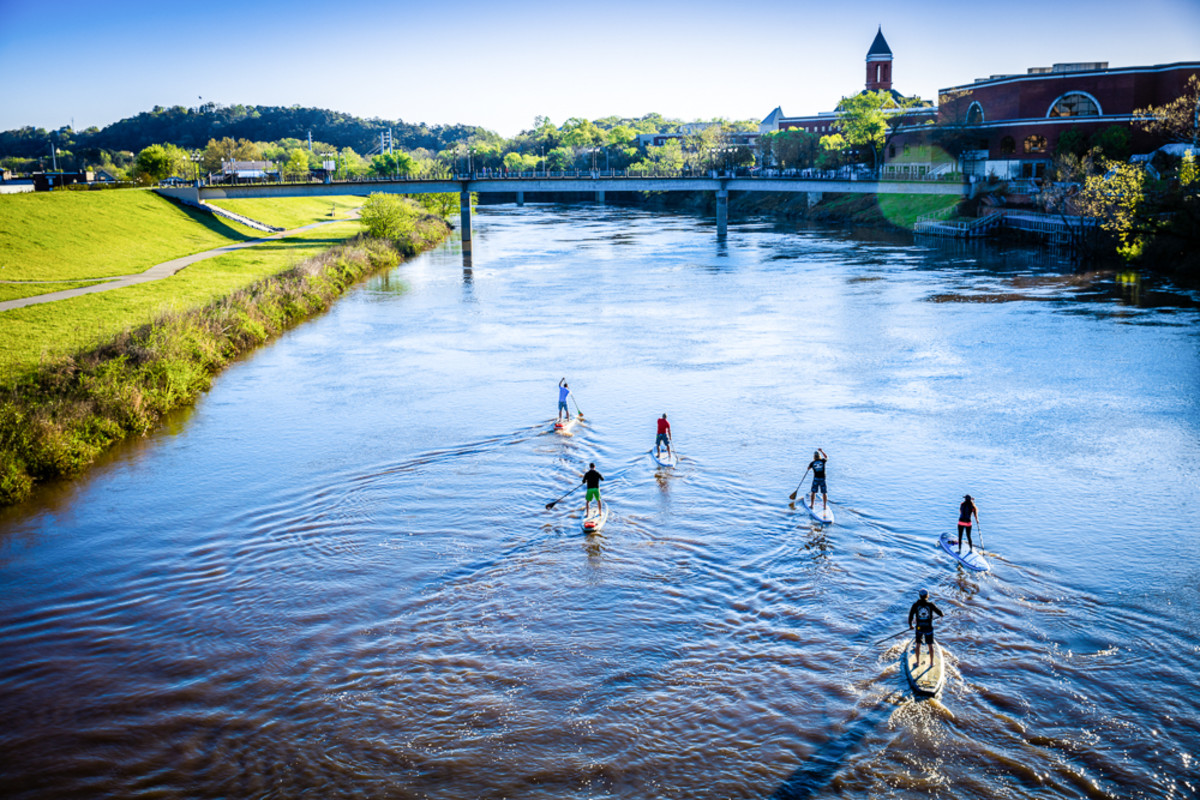 Something beautiful happens when two rivers converge. They ease into each other, slowly braiding their currents together into a new body of water. Separate histories, cultures, economies, industries, landscapes and stories combine into one majestic river reaching for the ocean. For many religions and cultures, confluences have spiritual significance and are often described as sacred spaces. They also play important roles for transportation, industry and the economy. Spiritually and geographically, they provide a path to another world. The city of Rome, Georgia, located at the confluence of the Etowah and Oostanaula rivers and the headwaters of the Coosa River, has been shaped by its location on three rivers: first, a Muskogean town, then a steamboat town, and now a paddling town.
Located only an hour and a half northeast of Atlanta, Rome provides the perfect weekend getaway for paddler enthusiasts, novice paddlers, and families alike. Bring your own watercraft or rent a kayak from River Ratz or a standup paddleboard from River Dog Paddle Co. and choose your own adventure on the Etowah, Oostanaula, or Coosa rivers.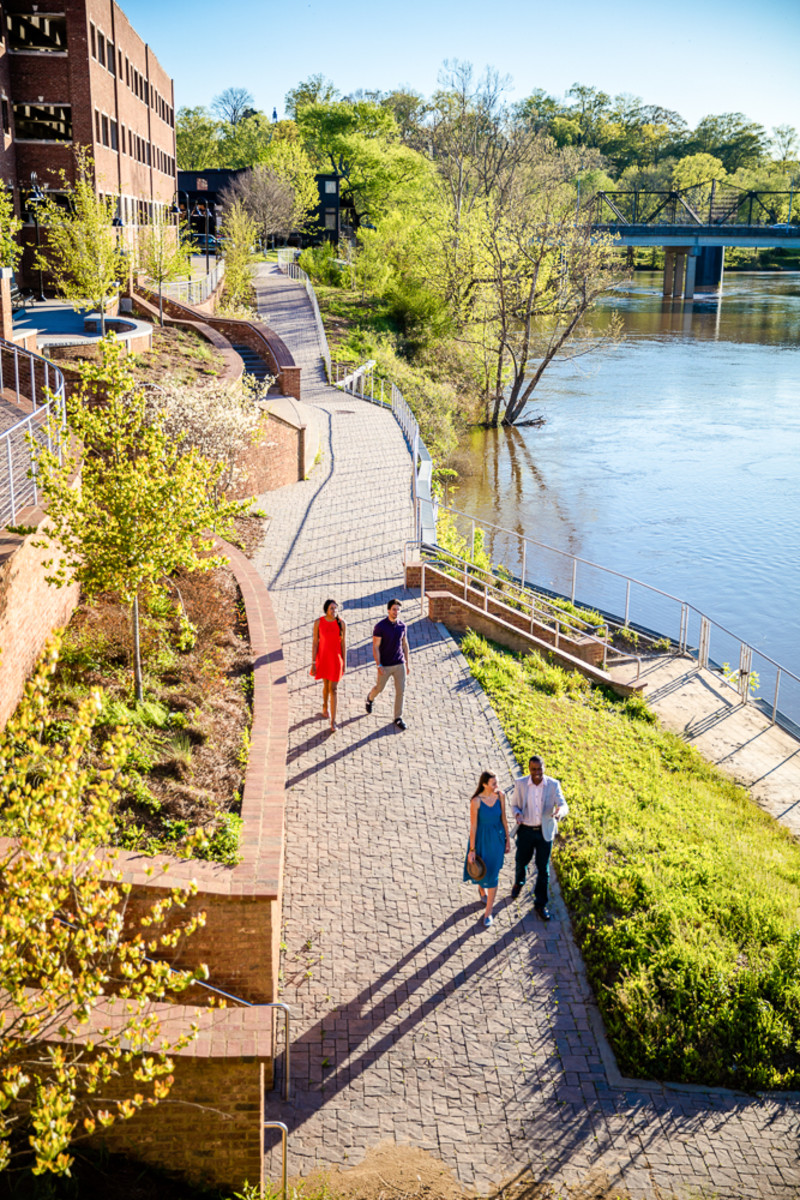 "The Oostanaula River is a scenic and diverse river filled with native mussels," says Joe Cook, Advocacy and Communication Coordinator with the Coosa River Basin Initiative, a nonprofit working to build a clean, healthy and economically viable Coosa River Basin. "Every spring, striped bass spawn in downtown Rome. It is one of the few places in the country where landlocked striped bass are still able to spawn successfully."
The most popular route near Rome is a six-mile stretch of the Etowah River, where you'll paddle by Native American fishing weirs (500 – 1,000 years old), under the Second Avenue bridge (where a float-house brothel once thrived in the shadows just outside of the city) through downtown Rome and past the Myrtle Hill cemetery (where Woodrow Wilson's wife, Ellen Axen Wilson, and Jim Morrison's grandparents are buried), before taking out at Heritage Park just south of the confluence. For a full day on the river, paddle 20 miles from Dixon Landing at Grizzard Park to Lock and Dam Park where you can schedule a shuttle (through River Ratz) back to your car.
After a long day on the water, sit back and enjoy a local beer by the river at River Dog Paddle Co. That's right, the same company that rents paddleboards also boasts a bar and beer garden, a food truck with gourmet grilled cheese called the Speakcheesy, and yoga classes (both on and off the water). Visitors and locals are encouraged to hang out and soak up the good vibes. Warning: It might be difficult for paddlers to leave this one-stop shop for eating, drinking, and relaxing by the river. Eventually you'll need to force yourself out the door to explore other gems in Rome, like hiking or biking, (there are over 70-miles of trails, 40 of which are on Berry College's 26,000 acres, the largest college campus in the country), catching a Rome Braves game (the minor league affiliate of the Atlanta Braves), or eating and drinking your way through downtown at Rome City Brewing Company (locally brewed beer), Harvest Moon Cafe (Southern food with a twist), or Seasons (for a finer dining experience) to replenish your body after a day of paddling.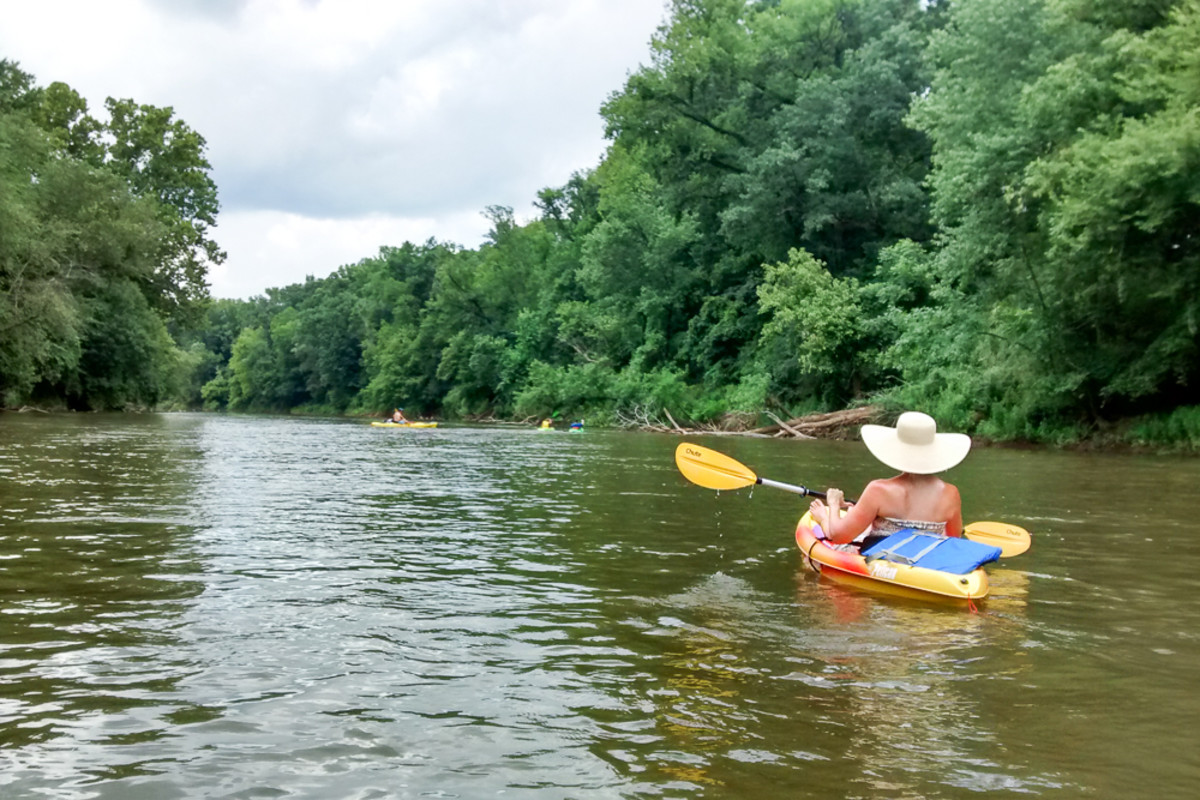 If you're in Rome on a weekend in the summer you'll likely catch one of its many river-centric events. Every year in June the Coosa River Basin Initiative sponsors Rome's Big Float, in which hordes of people tube together down the Etowah River. "We're aspiring to set a Guinness World Record for the longest chain of water inflatables," says Cook. He hopes to make a mile-long chain of inner tubes consisting of about 1,000 people. Beyond making history in an inner-tube, visitors and locals can partake in the annual Spirit of the Sun festival, featuring a kayak fishing tournament, paddleboard and kayak races, and live music on the rivers in Rome.
What's next for the city that is already on top of its game for recreation, food and beer, and, of course, SUP yoga? While there are plenty of places to stay in downtown (the Hawthorn Suites by Wyndham Rome and the Courtyard by Marriott Rome are both right on the river), there are no official spots along the water trails for paddlers to camp on the river. According to Cook, the Coosa River Initiative has been working with a government entities and NGOs to build the Etowah River Water Trail and the Oostanaula River Water Trail. Last fall, the city adopted a special purpose sales tax for water trail development, which includes the construction of canoe-in only campsites. Within the next five years, paddlers can expect to see some designated boat-in only campsites on both of the rivers, expanding the paddling experience from day trips to multi-day excursions on the water trails in and around the city.
In Rome you'll find a convergence of modern comforts and paddlesports; a place where paddlers of all skill levels can enjoy the scenic beauty of three rivers and the flare of a bustling main street flooded with unique local businesses, coming together to create the perfect paddling vacation.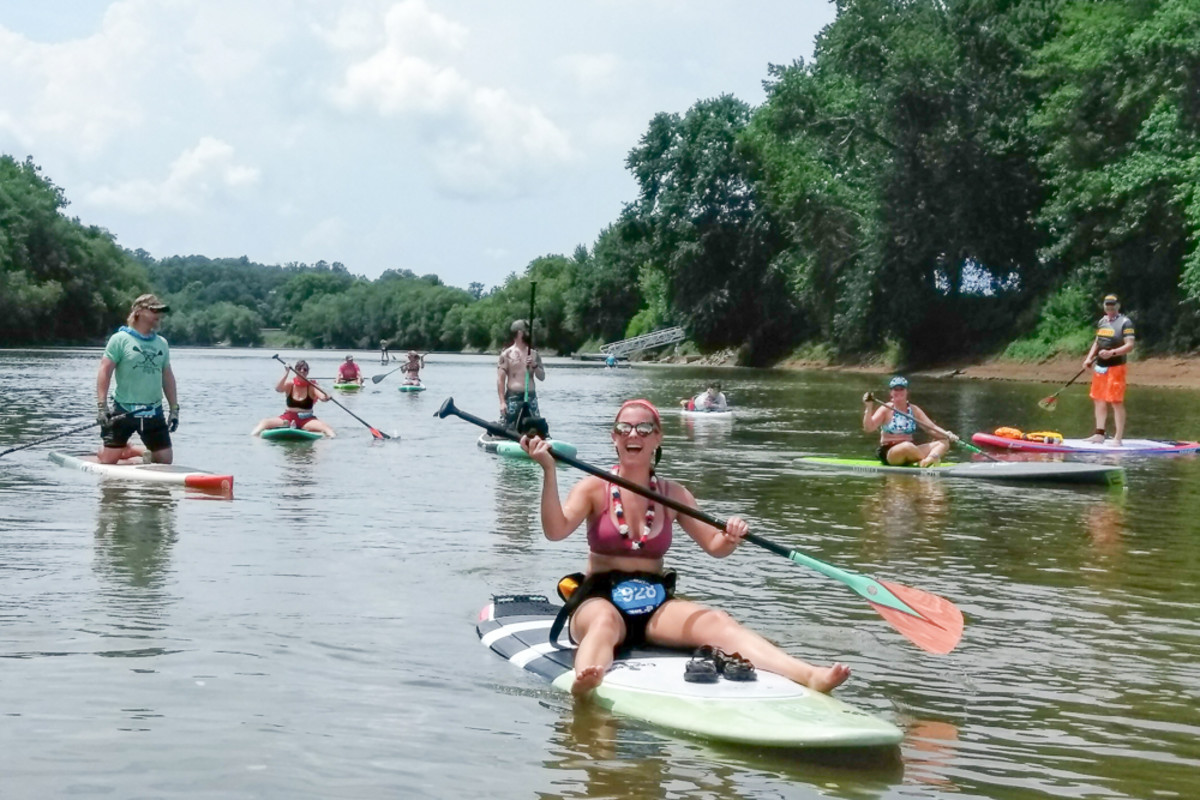 ---
— C&K Contributing Editor Natalie Warren is currently road-tripping through the Upper Midwest to learn more about communities working toward a paddle-centric future. Follow her adventures on Instagram @BestPaddlingTowns as she travels to seven towns and cities to share beta on where to paddle, eat, and play in the Upper Midwest.
More of North America's (Next) Best Paddling Towns:
The secrets of a substantial water trail in San Antonio.
Tranquil waters that helped shape our nation's history in Phoenixville, PA.
An urban paddling gem with infrastructure in Minneapolis.
37 miles of managed water trail on the New River near Pembroke, VA.
Explore the country's second largest delta near Mobile, Ala.
Lively access to the Kansas River National Water Trail in Lawrence, Kan.
Paddle downstream, both ways, on the Waccamaw River in Conway, S.C.
A bayou tour through Cajun country in Breaux Bridge, La.
Mid-Atlantic rivers and bays in Snow Hill, Maryland
A range of paddling options along the Huron River in Ann Arbor, Michigan
— Check out C&K's full list of North America's Top Paddling Towns
The article was originally published on Canoe & Kayak
For access to exclusive gear videos, celebrity interviews, and more, subscribe on YouTube!