Photos and story by Nick Carlson
Ever go to a restaurant buffet and you're almost overwhelmed by the selection of items? There is American, there is Mexican, Asian, and Italian. There is seafood, fried food, barbecue, and even pizza. I mean there is something for everyone and so much to sample, that there is no way you can get everything all on your plate in just one sitting.
That's what it's like when it comes to paddling in the Sacramento area and on the American River. It's a year-round smorgasbord for everyone's taste and appetite that will leave you stuffed yet craving more.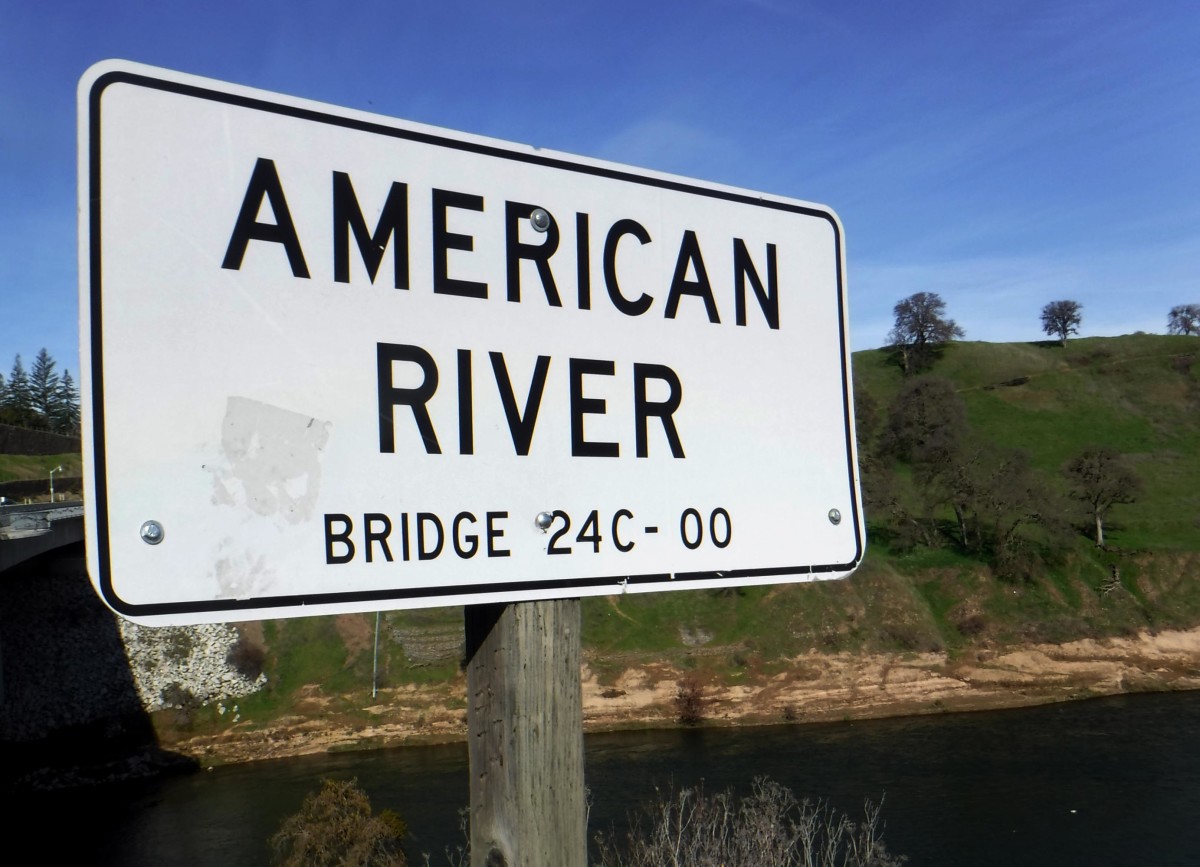 Adrenaline junkies will lick their chops for whitewater delicacies of the three forks of the American River, only an hour away from Sacramento. During the spring and summer, the North Fork, Middle Fork, and South Fork are the area playgrounds for whitewater kayakers and rafters of all different levels. Commercial whitewater rafting outfitters offer a wide variety of river experiences, while The River Store provides boating supplies, boat demos, and kayaking instruction.
"There are multiple runs of varying difficulty," says area paddler Martin Beebee, "all of which are easily accessible–from moderate Class I and II rapids, perfect for learning to navigate whitewater, to Class V runs with plenty of challenges. So there's a variety to choose from, depending on what kind of adventure you're in the mood for."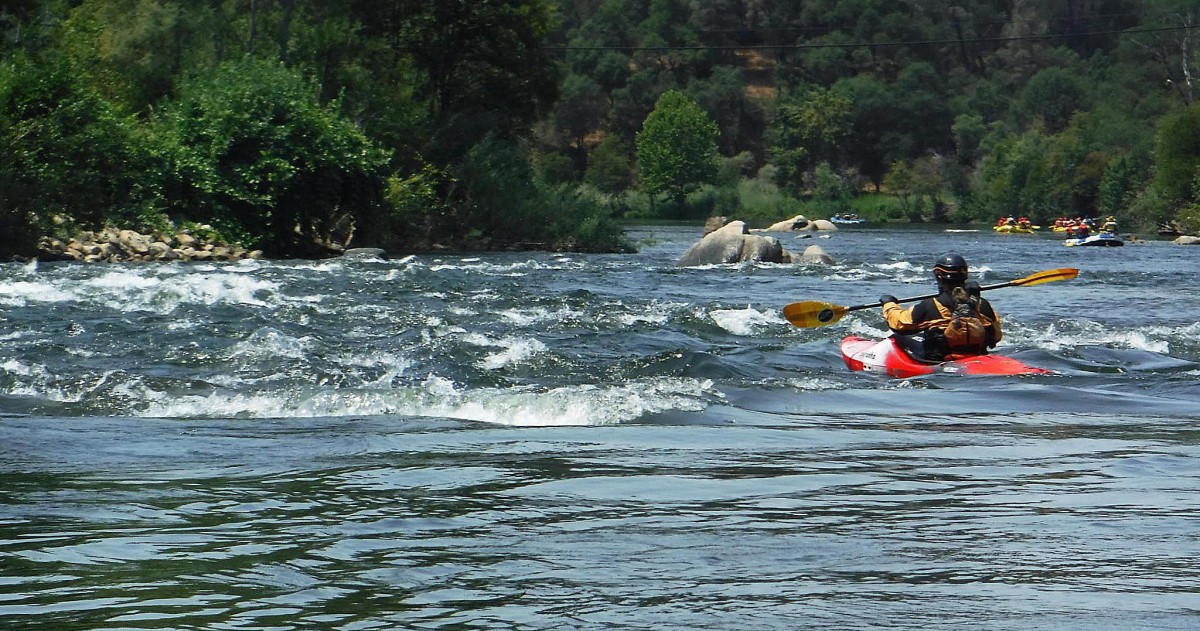 The South Fork dishes up a recipe for some serious fun. In its first five miles below the Chili Bar access, there's exciting Class III whitewater with scary names like Meat-Grinder and Trouble Maker. The so-called easy section through the valley consists of several Class II rapids including Barking Dog, before entering The Gorge, the river's most challenging series of Class III rapids descending at 33-feet per mile toward Folsom Lake.
For area sea kayakers, Folsom Lake and Lake Natoma are hors-d'oeuvres of delight while prepping for a big trip to San Francisco Bay or Tamales Bay. Recreational and SUP paddlers will also revel in the classic comfort of both lakes.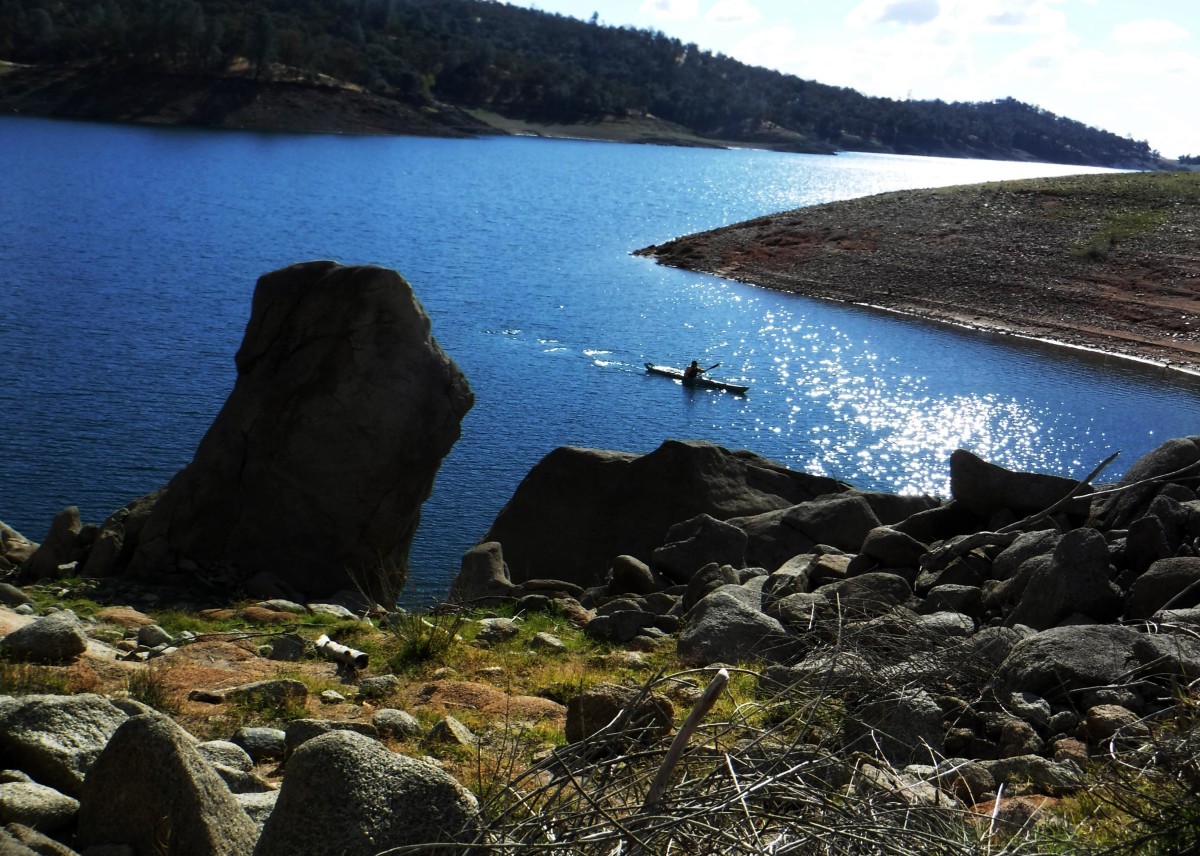 Avoid summer weekends, when the crowds tend to gather. Come to Folsom Lake either mid-week or wait until late fall or early spring to escape the speed boats and jet skis. Out in the open, it can feel like the ocean with wind-driven waves. There are also a few quiet and scenic spots that are worth expliring the lake's north arm. You might have to face down the Delta Breeze, but you will savor the sunsets.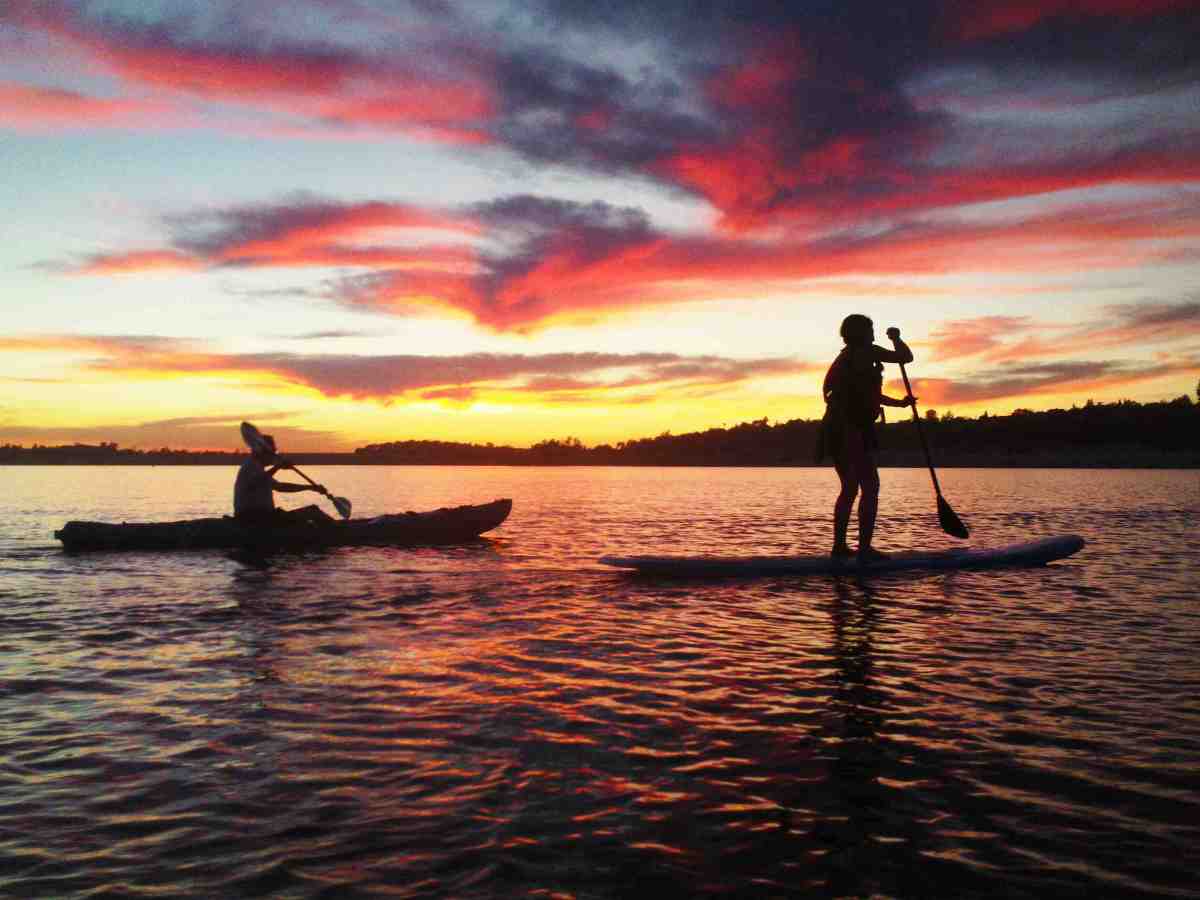 And if Folsom Lake's jet boat scene is a little too hard to swallow, all paddlers will gobble up Lake Natoma.
"Lake Natoma is great for many reasons," said local paddler and photographer Tom Gomes. "Living in the Sacramento area, we are so fortunate to have such easy access to a resource that offers incredible views. It's big enough to get a good exercise paddle and there are no power boats to compete with."
This narrow and popular 5-mile lake is the main entree of the area's paddling venues. It's an a-la-carte of racing shell crews, outrigger canoes, SUPs, kayaks, and sailboats. Outfitters use the lake for classes and moonlit tours while racing crews have been known to hog-up much of the lake a few weekends a year.
Want just a taste of the lake's fare? Kayaks and SUPs are available for rent at the Sacramento State Aquatic Center. Sit back and enjoy the sun or go a nature safari while exploring the lake's sloughs.
"It's very scenic with more wildlife than anywhere else," Gomes said.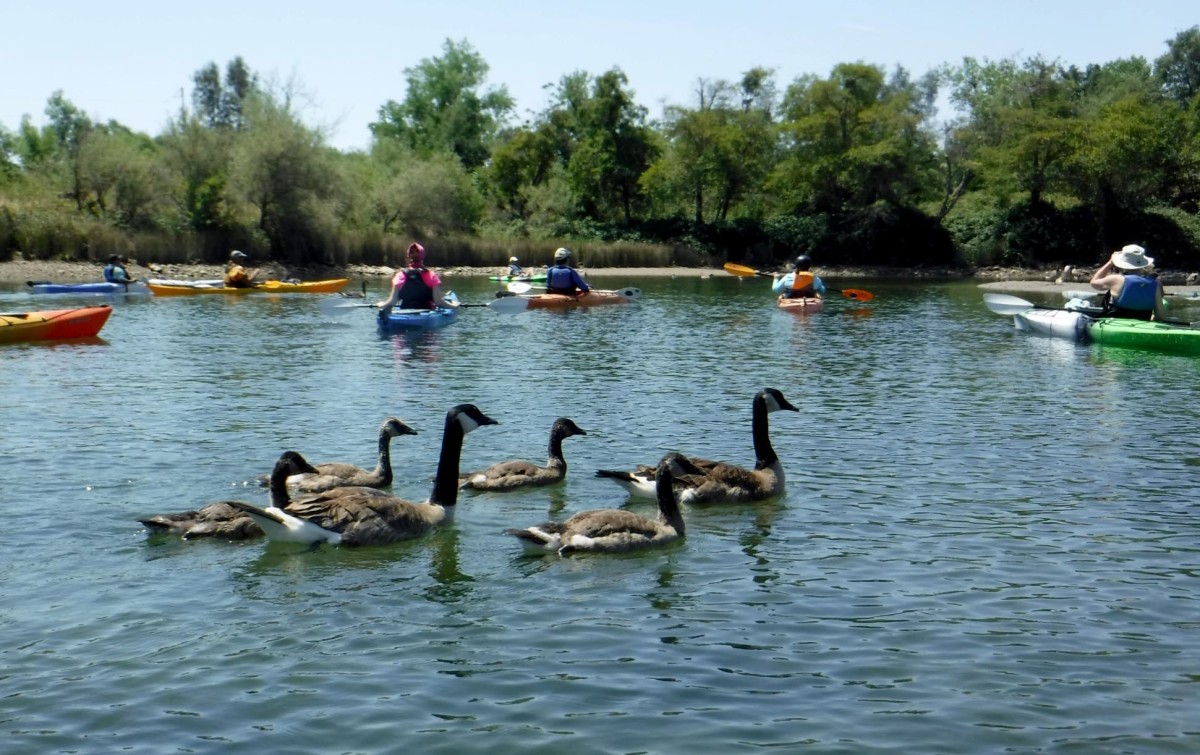 The lake with its three California State Parks' access points is lined with biking and hiking trails encompassing its shores. Bird watchers will likely spot geese, herons, egrets, cormorants, and bald eagles flying and nesting along its banks. The lake is home to many established rookeries and nesting colonies while migrating birds arrive in the spring and stay throughout the summer.
The American River is a sweet treat for everyone. This 23-mile recreational waterway meanders through the heart of Sacramento along The American River Parkway. Seasoned with a good mix of fast moving currents, along with some slow and lazy flows, the American is sure to satisfy every water enthusiast's cravings. And it's not just for paddlers; more than 5 million visitors annually indulge in this wildlife and recreation area.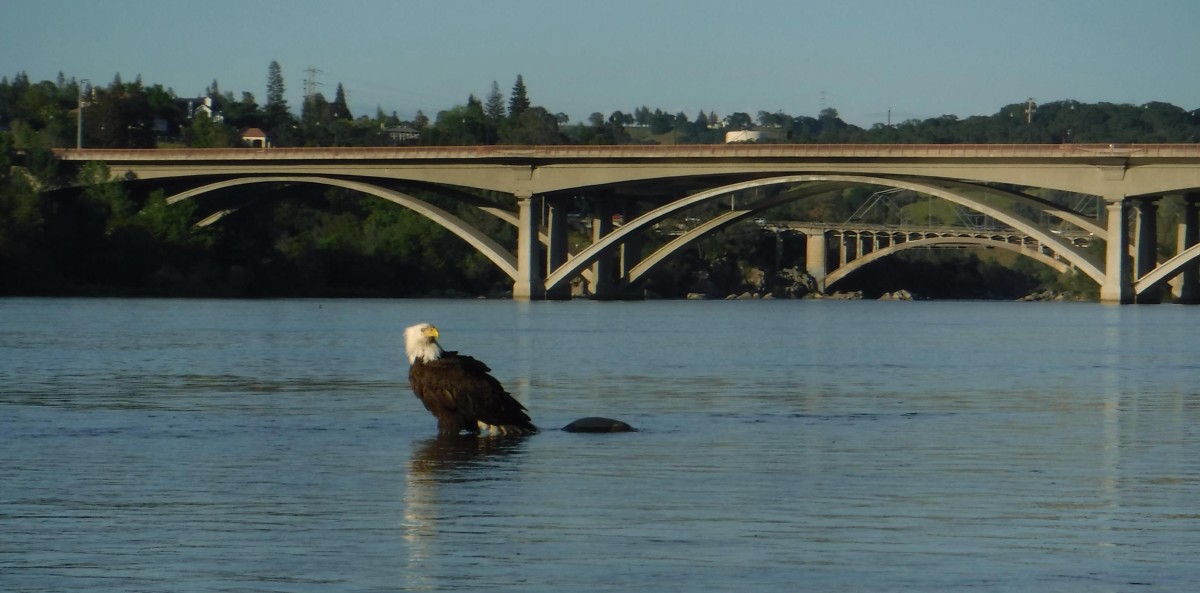 "I love paddling on the American River especially in the off-season when the wildlife is stirring around and the people are not," said Sacramento Paddler Pusher's leader Lynn Halsted. "Early morning or late afternoon and evening are always my favorite times. Watching river otters and beaver swim around and doing their thing while I watch from a distance is magical."
Just downstream from the Sunrise Access, the San Juan Rapids spice up the river for boaters and summer-time rafters. A constant Class II rapid stretching more than halfway across the river creates a long and vibrant wave train and chaotic churning eddy that can scarf up unsuspecting paddlers.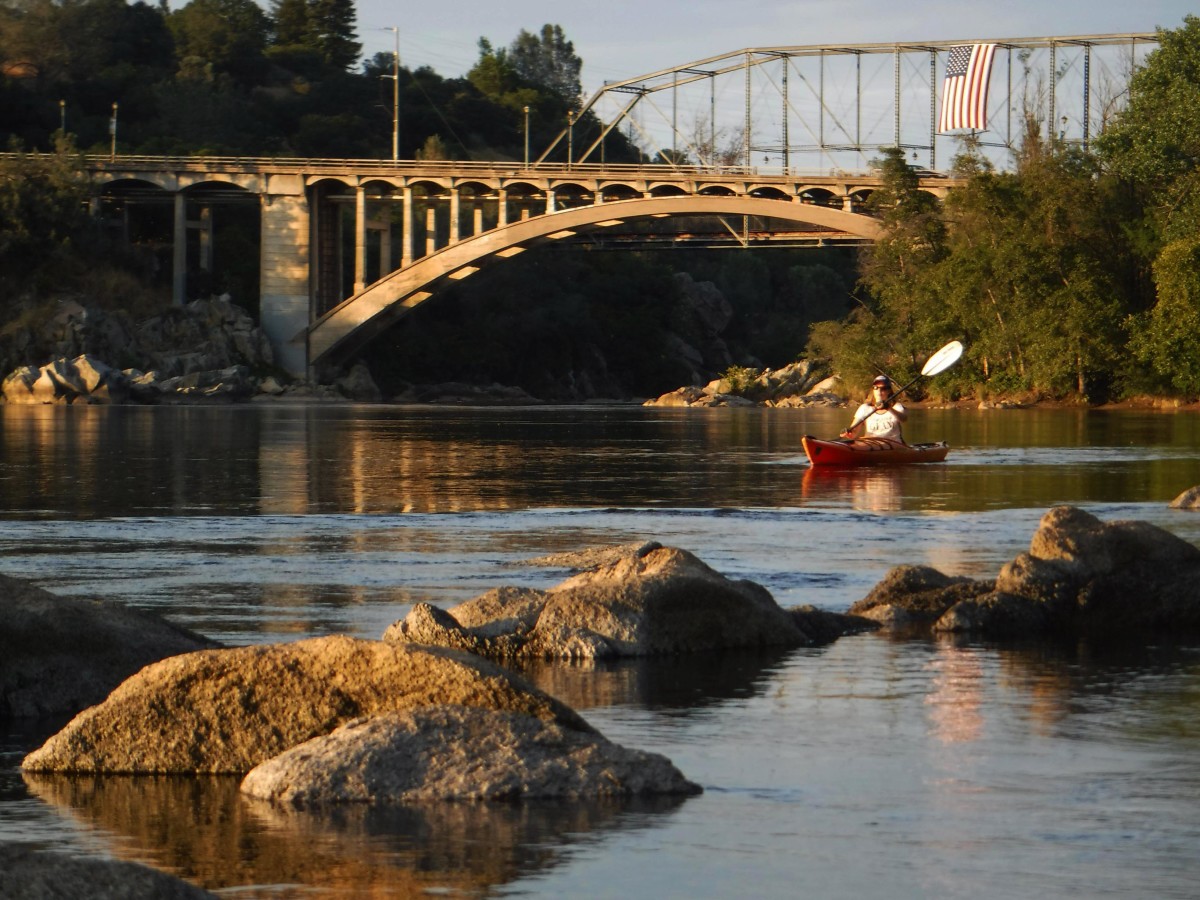 Further down, the river is peppered with a few ripples, but mostly it's an easy, slow-baked urban paddle all the way down to the Sacramento River, complete with views of bridges and large pleasure boats to mark the progress to Discovery Park and the confluence of the two rivers. From there, you may be tempted by the pie-in-the-sky dream of going on a paddling binge all the way to the Golden Gate.
So whatever boating you have might a hankering for, in Sacramento, you'll be able to fill your plate and come back for seconds again and again to satisfy your paddling hunger.
And don't worry about taking too much. There is enough for everyone.
---
More of North America's (Next) Best Paddling Towns:
— Check out C&K's full list of North America's Top Paddling Towns
The article was originally published on Canoe & Kayak
For access to exclusive gear videos, celebrity interviews, and more, subscribe on YouTube!