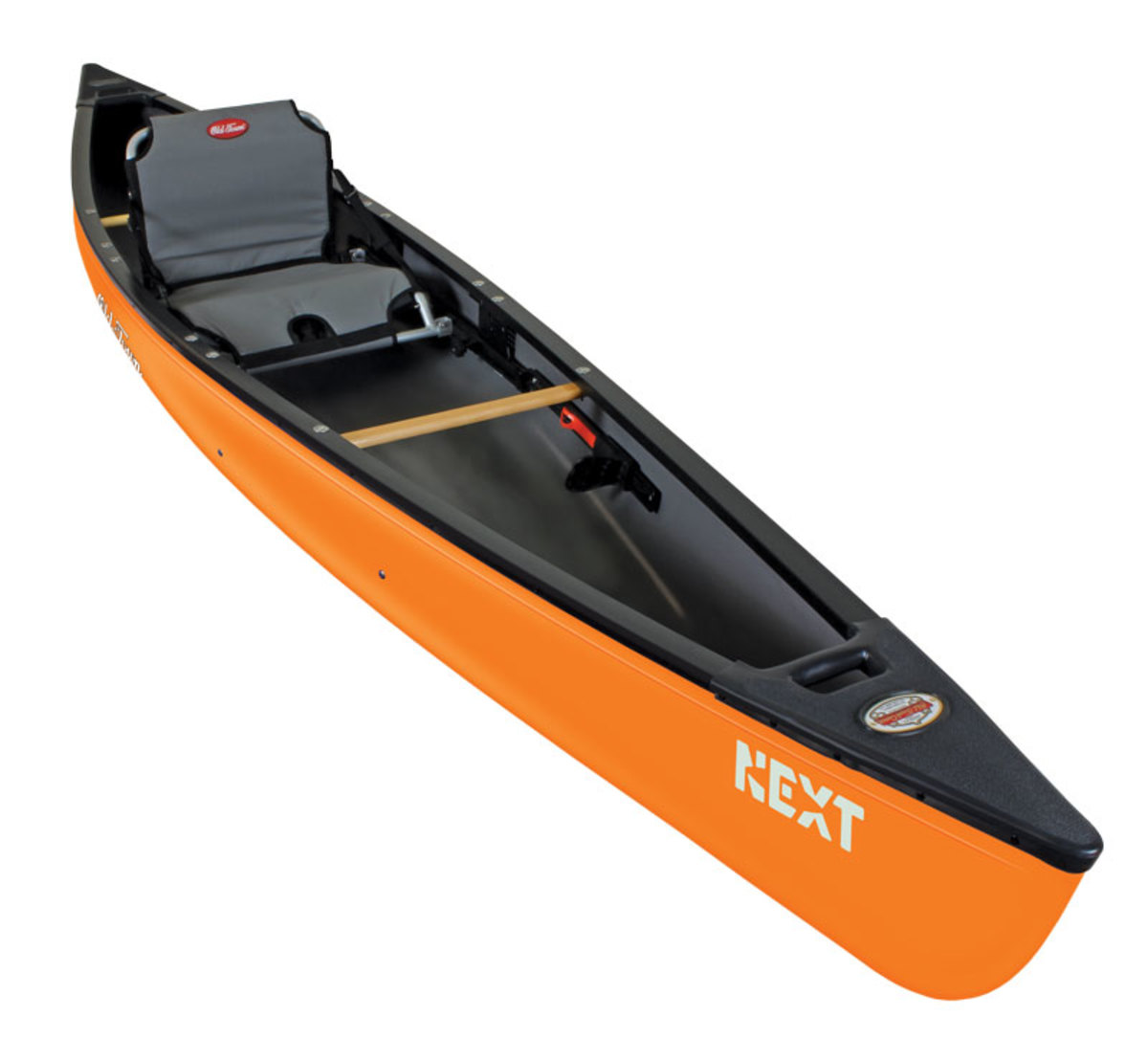 By Paul Lebowitz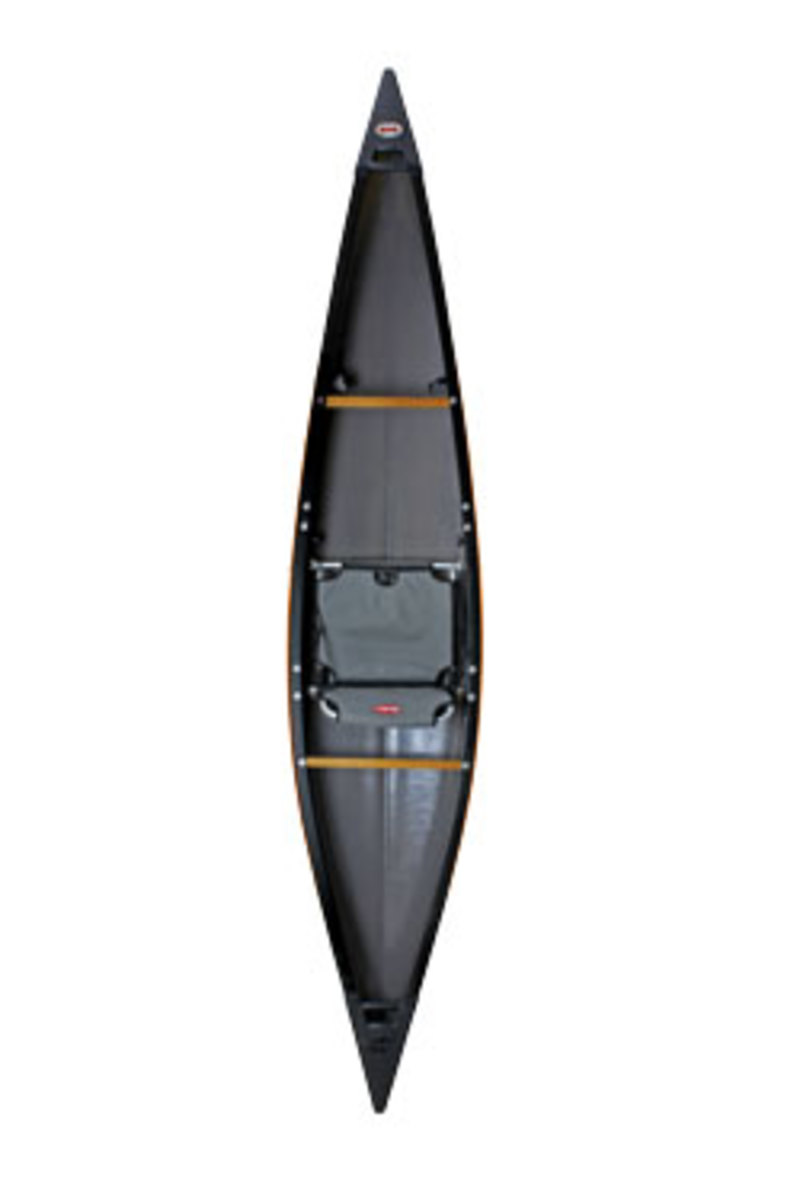 What's NEXT? An easy 49 pounds. A boat from Old Town that costs less than one grand ($999). NEXT is a cheerful rainbow of bright colors, a hybrid 'yakanoe that can carry up to 450 pounds of paddler and gear in its 3-layer poly hull.
NEXT is a solo boat that looks like a compact, 13-foot canoe that paddles like a kayak. The seat is a familiar one, the comfortable mesh Element Seating System introduced for the Old Town Predator family and recently extended to the Ocean Kayak Big Game II. In the NEXT, it trims forward and aft on a six inch length of track – adjustable trim.
The open design holds plenty of gear. A kid, a dog or a fishing crate will pose no challenge. The gunwales look like just the place to mount a rod holder using Scotty's new Coaming Clamp or RAM's Tough-Claw.
"The NEXT is a completely different take on personal watercraft and represents the culmination of Old Town's years of paddlesports experience into one progressive new boat," said David Hadden, Brand Director for Johnson Outdoors Watercraft. "While other companies have marketed their spin on hybrid watercraft, we feel the NEXT personal watercraft is a new generation of boat."
For serious kayak anglers, this boat's chief appeal is likely to be the light weight, one that makes a backcountry portage less of a drag.
The NEXT: L13′; W29″; 49 lbs; Cap. 450 lbs; $999. www.paddlenext.com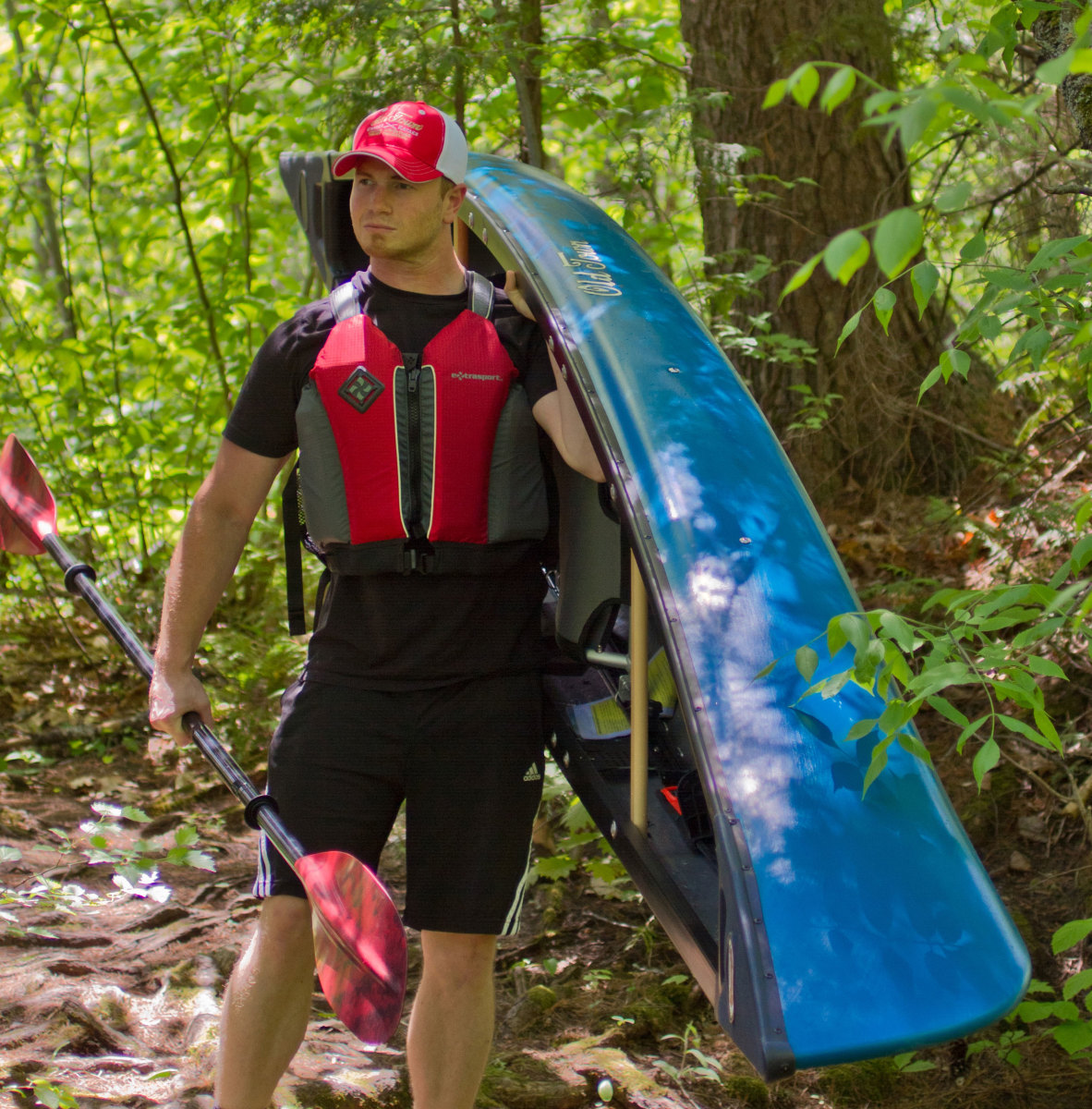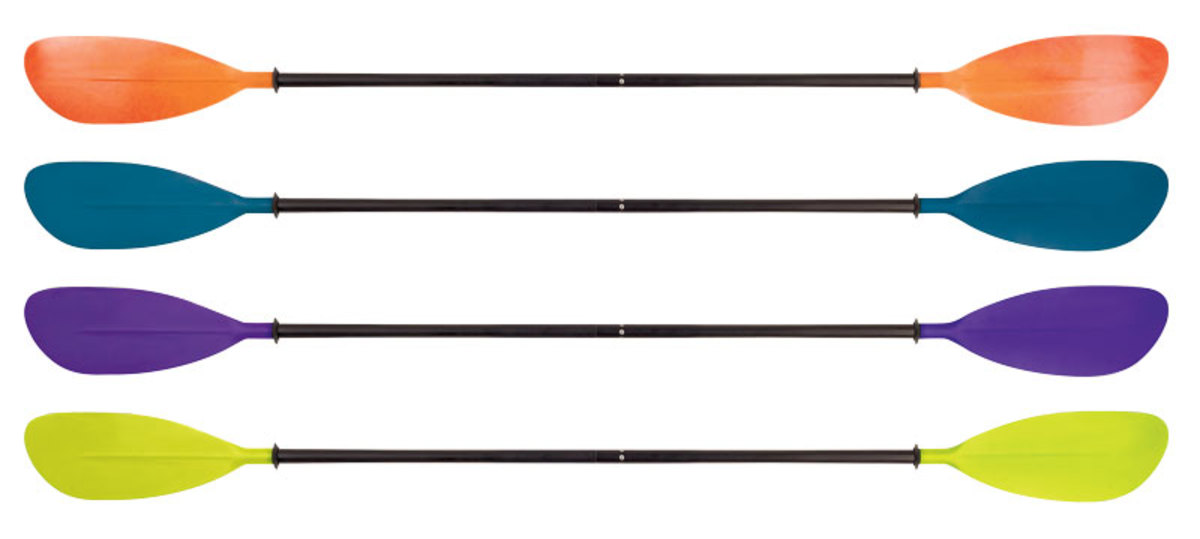 The article was originally published on Kayak Fish
For access to exclusive gear videos, celebrity interviews, and more, subscribe on YouTube!