Once again, Idaho's North Fork Championship has proven why many consider it the premier event of the extreme whitewater racing circuit. While this year's edition did not boast the same sphincter-clinching high flows of last year's event, the course design and deeply talented field of competitors made NFC VII just as exciting. There were the usual thrills, spills, and blowouts that have become synonymous with this event, but there was one big change from the previous two years: a new king was crowned.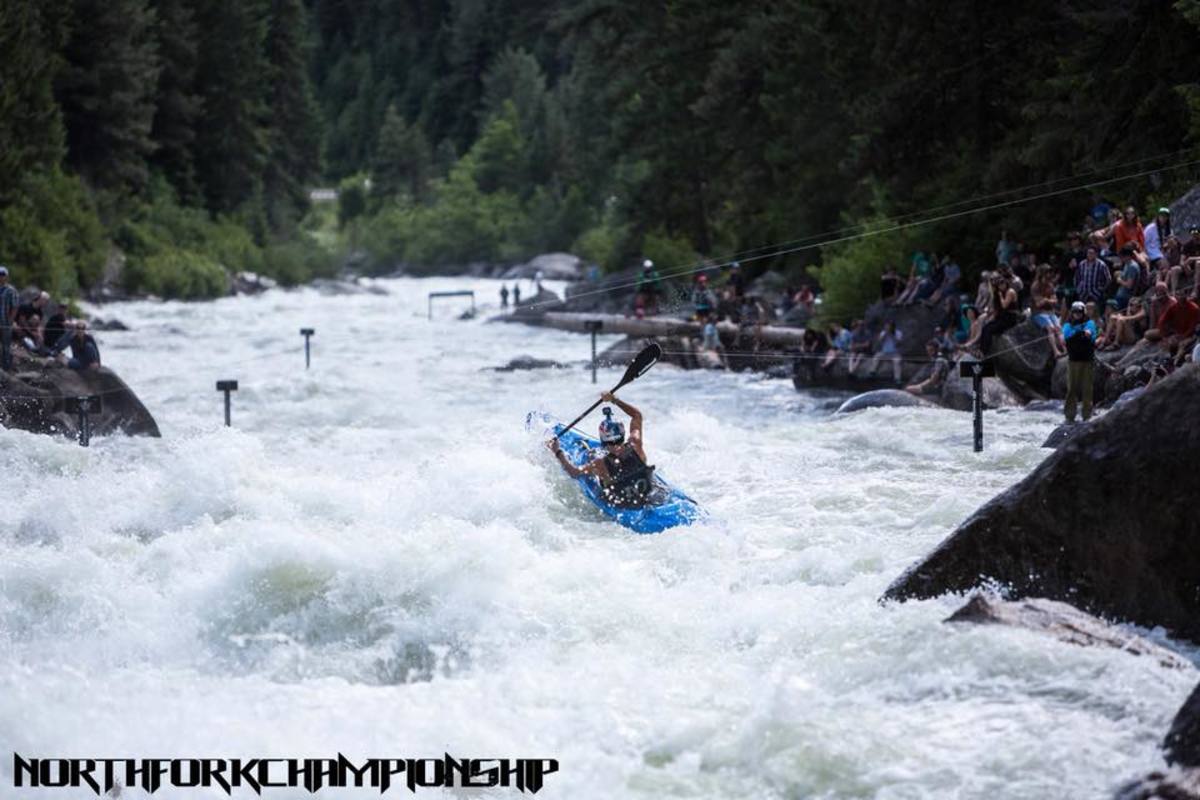 That's right, two-time winner and defending NFC champion Dane Jackson no longer sits atop the throne as the reign of a new king from the exotic land of Catalonia has begun. All hail "El Cobra," Aniol Serrasolses, the champion of NFC VII.
Serrasolses's victory here should hardly come as a surprise considering this man is one of the baddest whitewater kayakers out there. With multiple top-10 finishes at the NFC and a Sickline title already under his belt, Aniol has consistently shown he's got the speed and skill necessary to win at this event. Those traits were on full display this weekend as he blazed down Jacob's Ladder and nailed all the gate combinations on his way claiming his first NFC crown.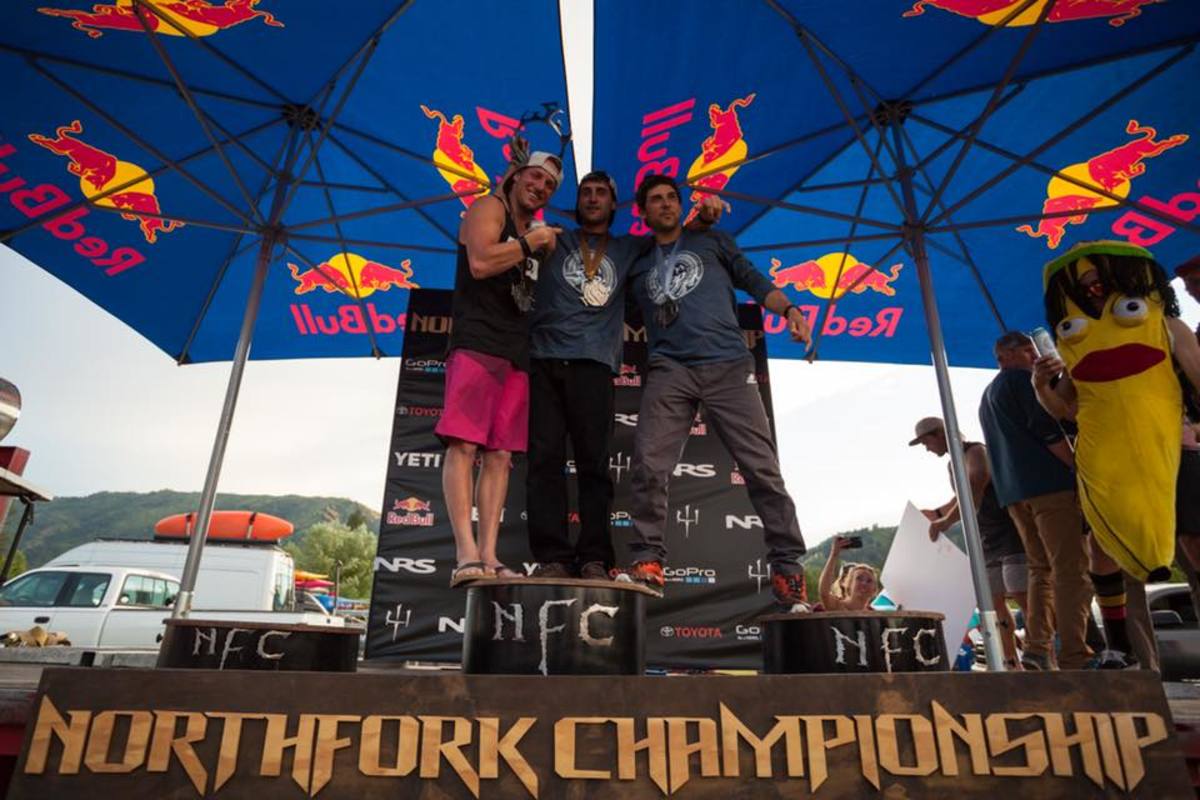 Joining Serrasolses on the podium were two former champions, one of which was his elder brother. After disappointment at this event in 2017, Gerd Serrasolses started the 2018 racing season in dominate fashion, winning every race he has entered. At NFC VII, Gerd's fastest run time of 1 minute, 50.39 seconds came up just 0.79 seconds shy of the mark set by his brother, derailing his bid to retake the crown but still enough to finish second. Coming in third, an unfamiliar position by his standards, was the former champ, Jackson. With a time of 1:50.78, 0.39 seconds slower than the time posted by Gerd, and 1.17 seconds from the top spot, Jackson narrowly missed out on his title defense in this tightly contested event.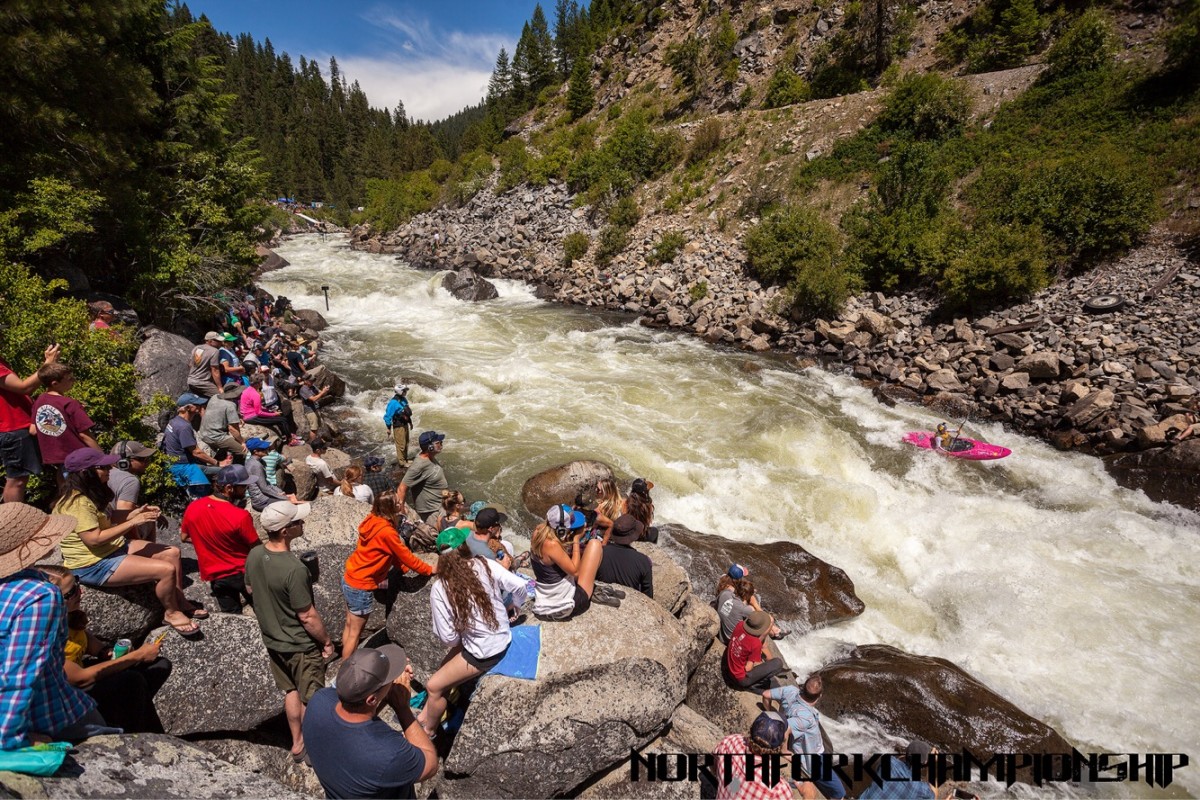 With each passing year, the North Fork Championship attracts more and more of the world's best paddlers, exponentially raising the level of competition. For those 30 lucky athletes that earn a spot in the NFC's "Main Event," the opportunity to become whitewater royalty is just within reach. Now, Aniol Serrasolses is the latest to don the crown and, as Mel Brooks once said; "It's good to be the king…"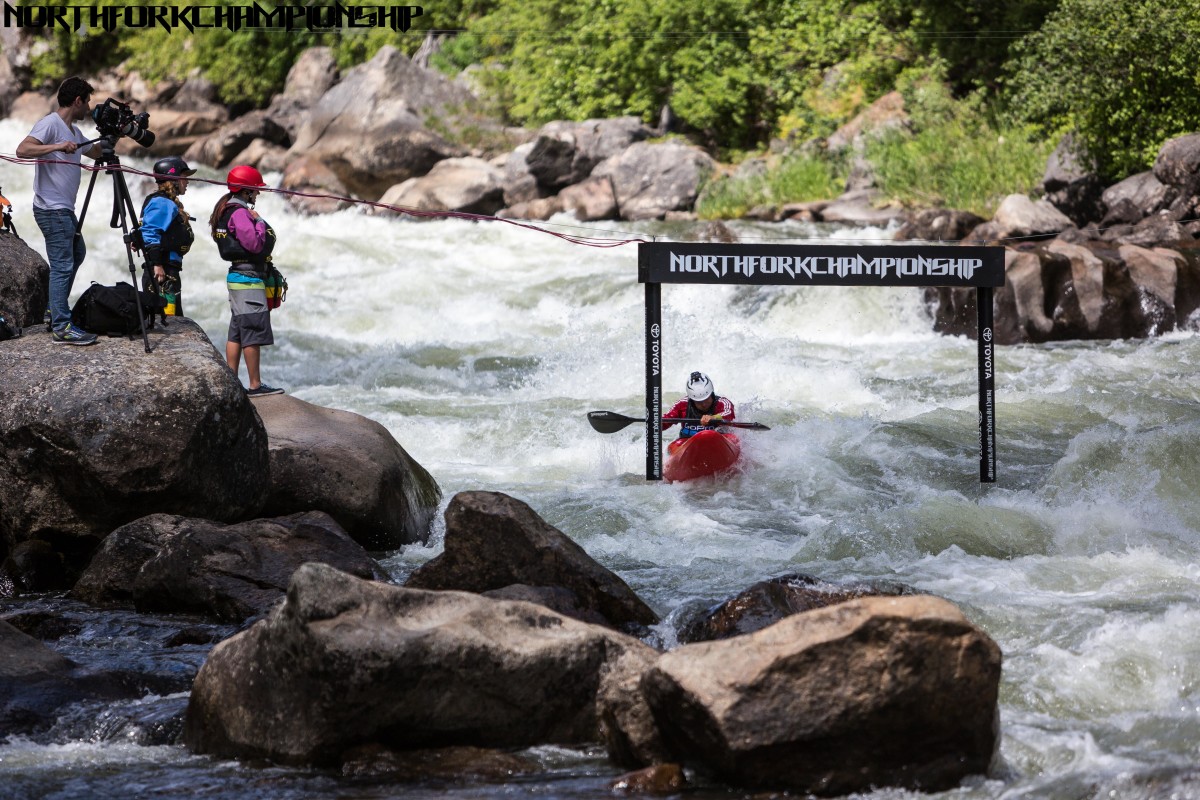 Click HERE for complete event results.
Leading up to that Main Event, however, there is no such thing as a day off at the North Fork Championship. One day after completing the qualification race, athletes returned to the S-turn rapid once again for The North Face BoaterX.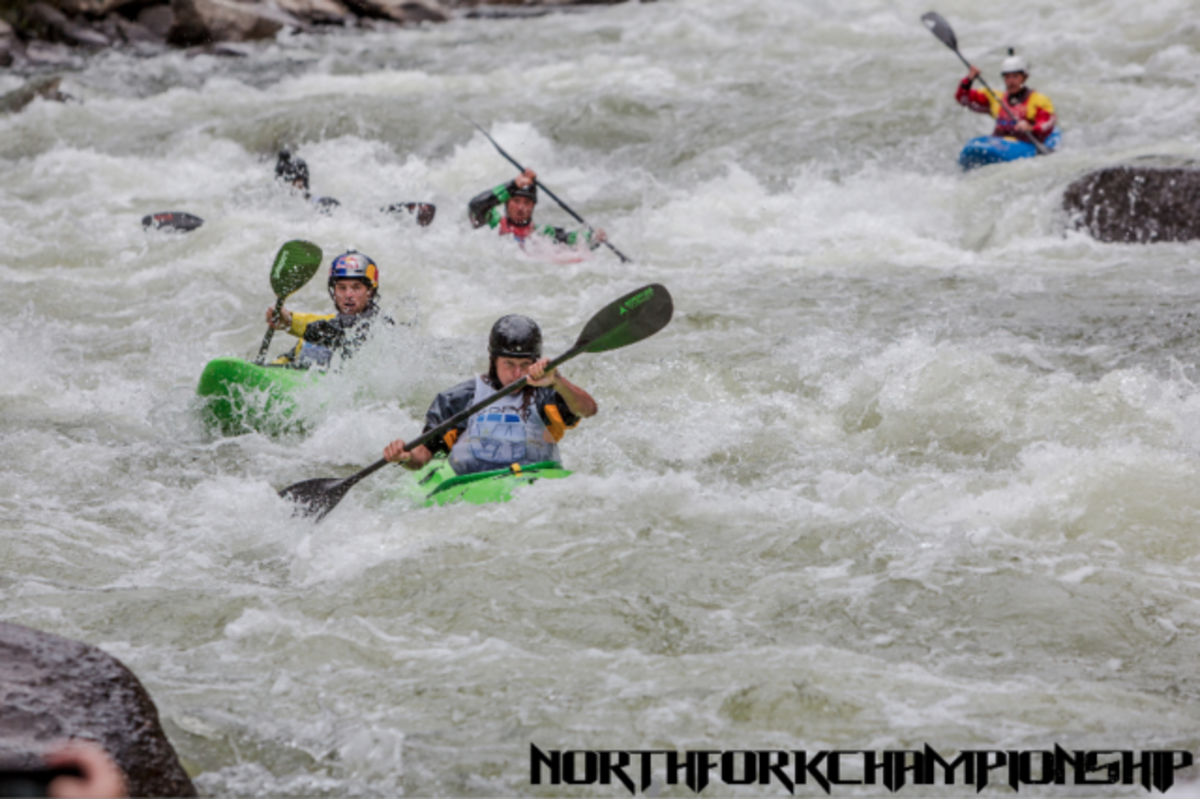 Coming off a win in the Expert Race, Idaho native Alec Voorhees continued his hot start at NFC VII with an impressive win in the boater cross. Last year's winner, Dane Jackson, was unable to defend his title but still performed well enough to finish third, after runner-up Kalob Grady.
Results
Alec Voorhees
Kalob Grady
Dane Jackson
Vavra Hradilek
Eric Parker
Tren Long
---
MORE NFC VII COVERAGE FROM C&K
MORE FROM C&K
The article was originally published on Canoe & Kayak
For access to exclusive gear videos, celebrity interviews, and more, subscribe on YouTube!