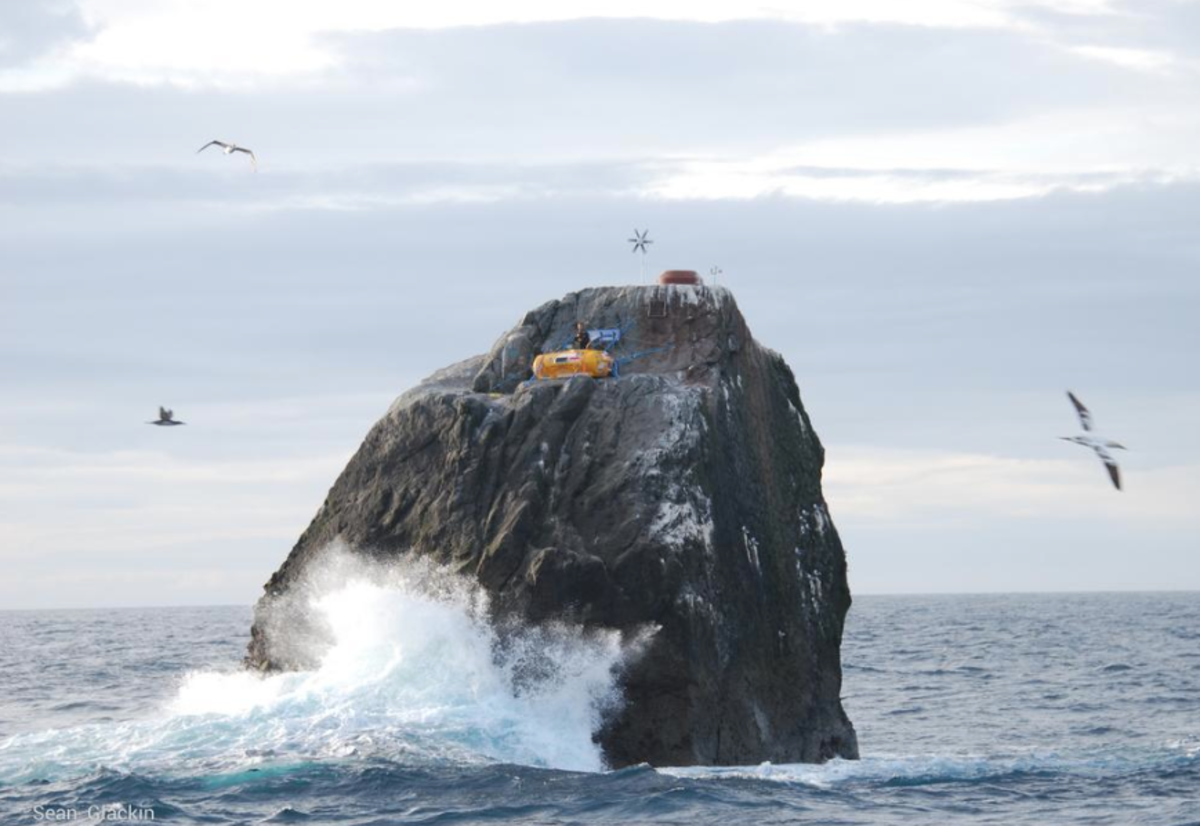 Nick Hancock of Scotland broke out a tiny bottle of champagne and celebrated alone Thursday the world records he established by occupying the tiny islet of Rockall for 43 consecutive days, breaking solo and group (i.e. overall) records for inhabiting the tiny piece of rock.
Rockall is a remote granite rock painted white by seabirds, the only inhabitants who could possibly enjoy the locale 286 miles west of Scotland in the Atlantic Ocean.
"There can be no place more desolate, despairing, and awful," is how Lord Kennet described Rockall in 1971.
Why anybody would want to step foot on this rock let alone live there for any length of time is incomprehensible. But that's what Hancock did, living among the seabirds and using a yellow RockPod as his shelter on the outcropping measuring 60 feet tall and 82 feet at its widest point.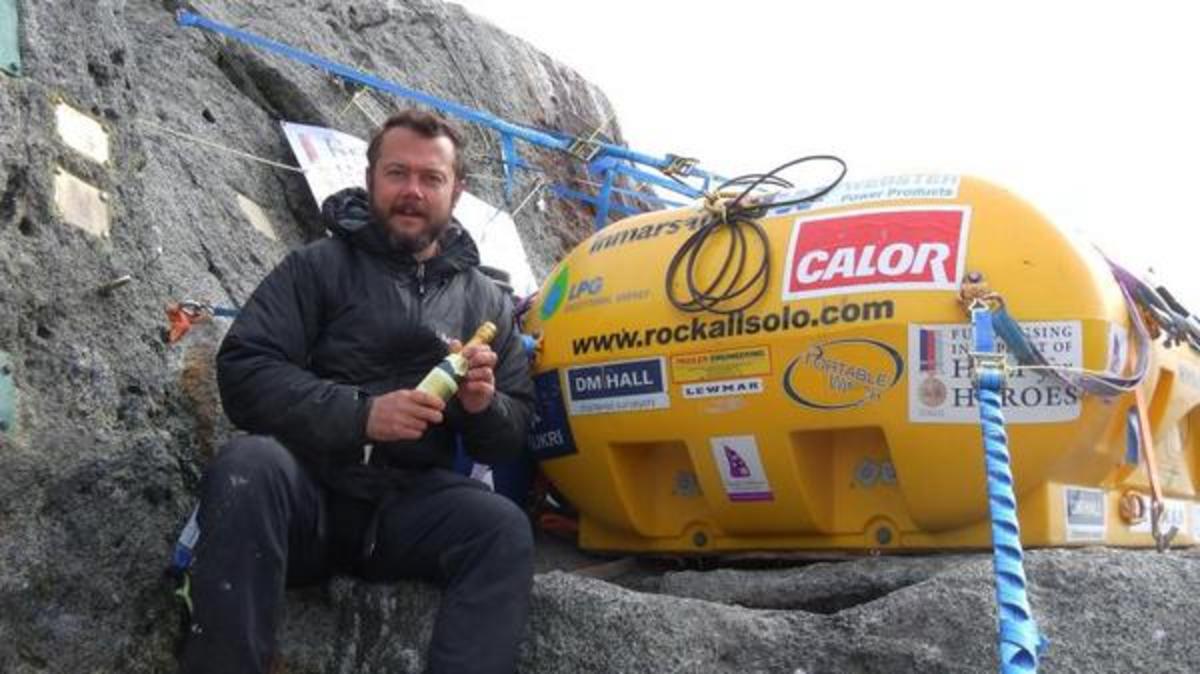 "It's strange really, as it's just another day on the rock," Hancock told MailOnline via satellite phone on Thursday about his record. "I had a little smile to myself, but there's been no euphoria as such. I had no one to celebrate with."
Other than the seabirds.
Hancock, 39, broke the 40-day solo record established by former SAS soldier Tom McClean in 1985, and broke the 42-day group and overall record set by three Greenpeace members in 1997.
Hancock posted his final blog entry Thursday and indicated the boat picking him up will leave Leverburgh on Friday evening and pick him up Saturday.
"Another day here means another day onto my new occupation record, but having taken down the turbine yesterday, may mean that I'm short on power tomorrow [Friday]," Hancock wrote on his blog. "Hence why I'm posting this blog today rather than on my last night on the rock."
Originally, Hancock was planning to remain on Rockall for 60 days but was forced to cut the visit short after losing four barrels of supplies in a storm at the beginning of July.
His pod, which sits on the little habitable space available on Rockall, is firmly bolted into place. On days Hancock strays from the pod, he wears a harness attached to a strong lifeline.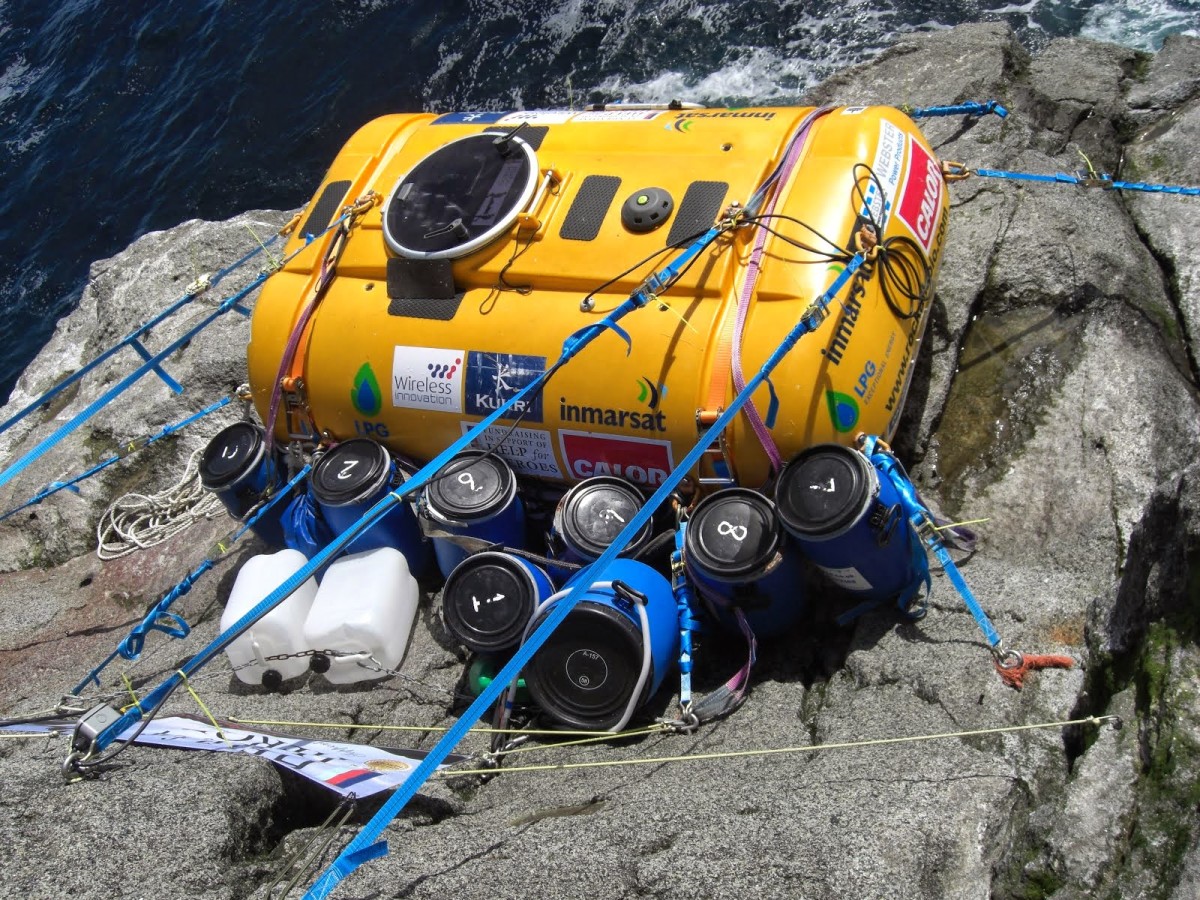 Hancock began his world-record attempt on June 5, before the World Cup started, and he didn't find out Germany had won until Thursday. But he didn't sound interested anyway since he's not a soccer fan.
So, what does one do while sitting on a rock alone on the Atlantic Ocean?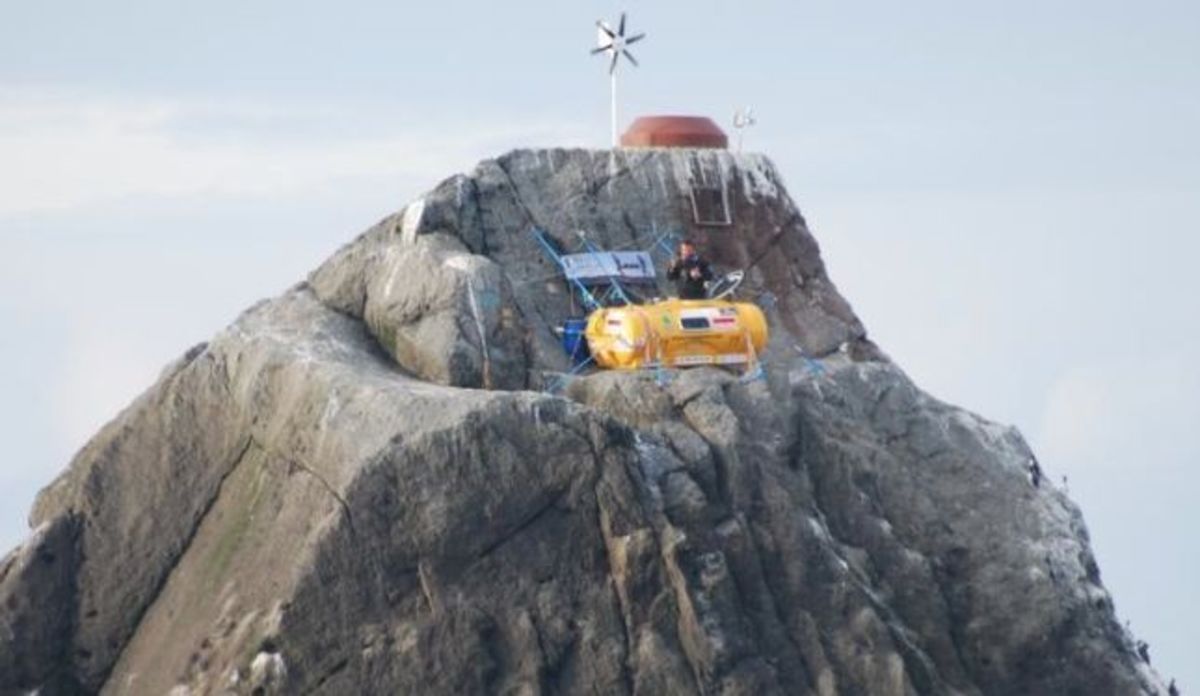 Hancock began talking to the homing pigeons and guillemots that landed on the rock. He read several books. He wrote blog posts. He watched shearwaters gliding centimeters above the waves. He observed two minke whales surface close to Rockall. He viewed fishing trawlers that passed by. He did housekeeping. He began taking Italian lessons. Oh, and he also raised $17,000 for the Help the Heroes charity.
Now that the end is within sight, Hancock, who has eaten nothing but army rations, has something specific in mind once he gets back home to Ratho, near Edinburgh, Scotland.
"I'm looking forward to a glass of wine and a pint of good ale when I get back," he told MailOnline. "I think a pizza is in order too."
Similar stories on GrindTV
Hike steep Mt. Scott trail for best view of Oregon's Crater Lake
Escape NYC with a hike on the Breakneck Ridge Trail
How to go car camping on the cheap
Follow David Strege on Facebook 
For access to exclusive gear videos, celebrity interviews, and more, subscribe on YouTube!