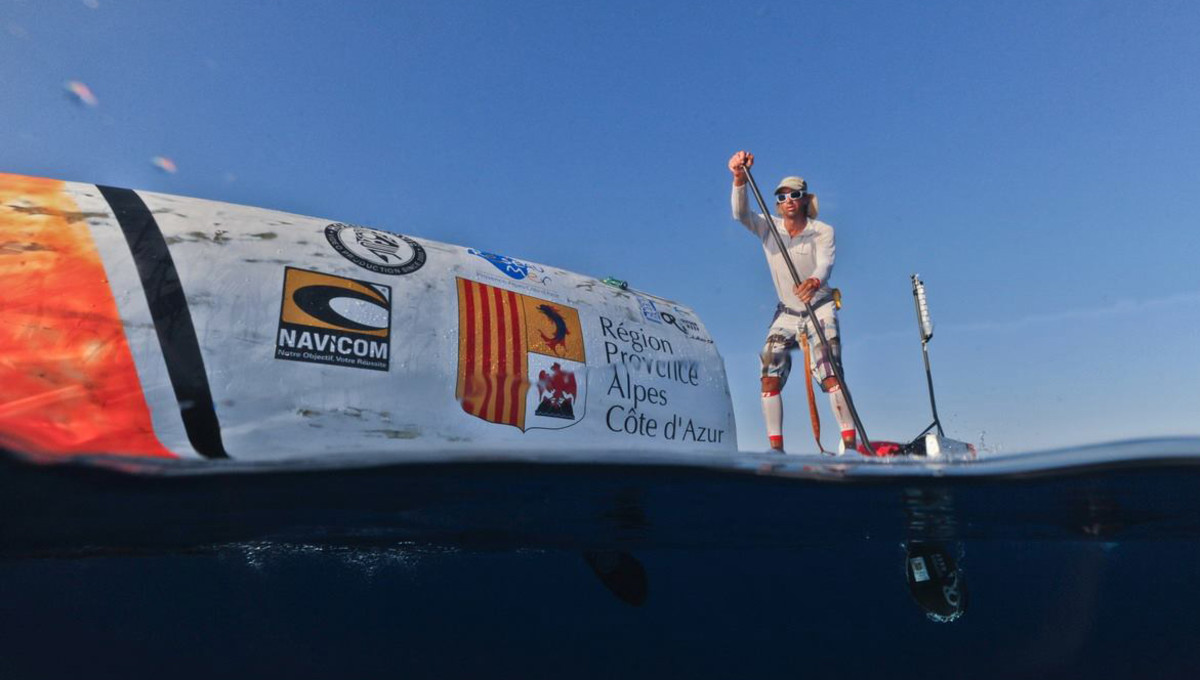 Nicolas Jarossay's Failed Transatlantic Crossing | What Went Wrong?
Everybody has dreams.
They're the visions we conjure up and long to live out, the far-flung paradigms and high-strung passions admired by the faithless, aimed for by the ambitious and achieved by tireless believers, those unwilling to settle for apathy. The fate of a dream—whether it devolves into one's fantasy or evolves into one's future, is the sum of the dreamer's ambition and action.
Just like everyone else, Frenchman Nicolas Jarossay had his own dream. His vision was to be the first person to cross the Atlantic Ocean by SUP, completely unsupported.
It was a grand idea and one that raised eyebrows across the standup paddling community, many commending Jarossay for his ambition, many others openly questioning the possibility and safety of such a harrowing journey. Nevertheless, Jarossay was determined. For three years he worked tirelessly to turn his dream into a reality.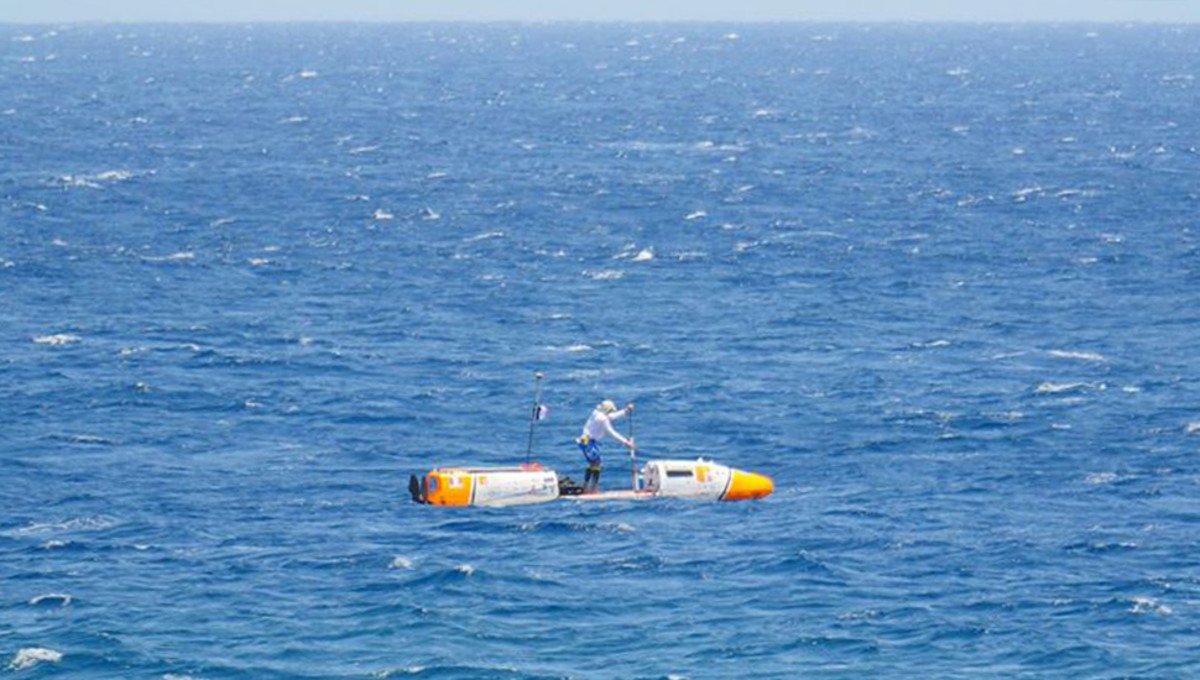 After pushing back his original launch date last December because his custom-built paddleboard remained incapable of self-righting, Jarossay decided he was finally prepared to paddle into the history books earlier this month. With the seasonal weather window for such a crossing rapidly closing (December through April is the optimal season), he launched from Cape Verde (on the northwest coast of Africa) with the dream of paddling across nearly 3,000 miles of open ocean to reach the Caribbean island of Martinique by the end of June.
After a mere few hours after launching, Jarossay's dream became his nightmare, and nearly cost him his life. The following summary was translated from Jarossay's recent account, as told to the French media affiliate, 20 Minutes.
While paddling approximately 30 miles off the coast of Cape Verde, the board's rudder line snapped, causing the board to spin sideways. Moments later, a large swell capsized the board, leaving Jarossay helplessly stranded in the middle of the ocean. With no way of righting his board, Jarossay sent an emergency distress beacon and waited for help to arrive.
As both night and hypothermia began to set in, Jarossay's life depended solely on a single rescue team's ability to find him–and if they had enough fuel. By an incredible stoke of luck, the rescue boat spotted Jarossay just moments before calling off their search due to nightfall and low fuel.
The rescue boat attempted to tow Jarossay's 21-foot board back to shore, but it was too heavy and was instead left in the middle of the ocean. Once back on land, the Frenchman was rushed to a local hospital to treat his hypothermia. He has since made a full recovery.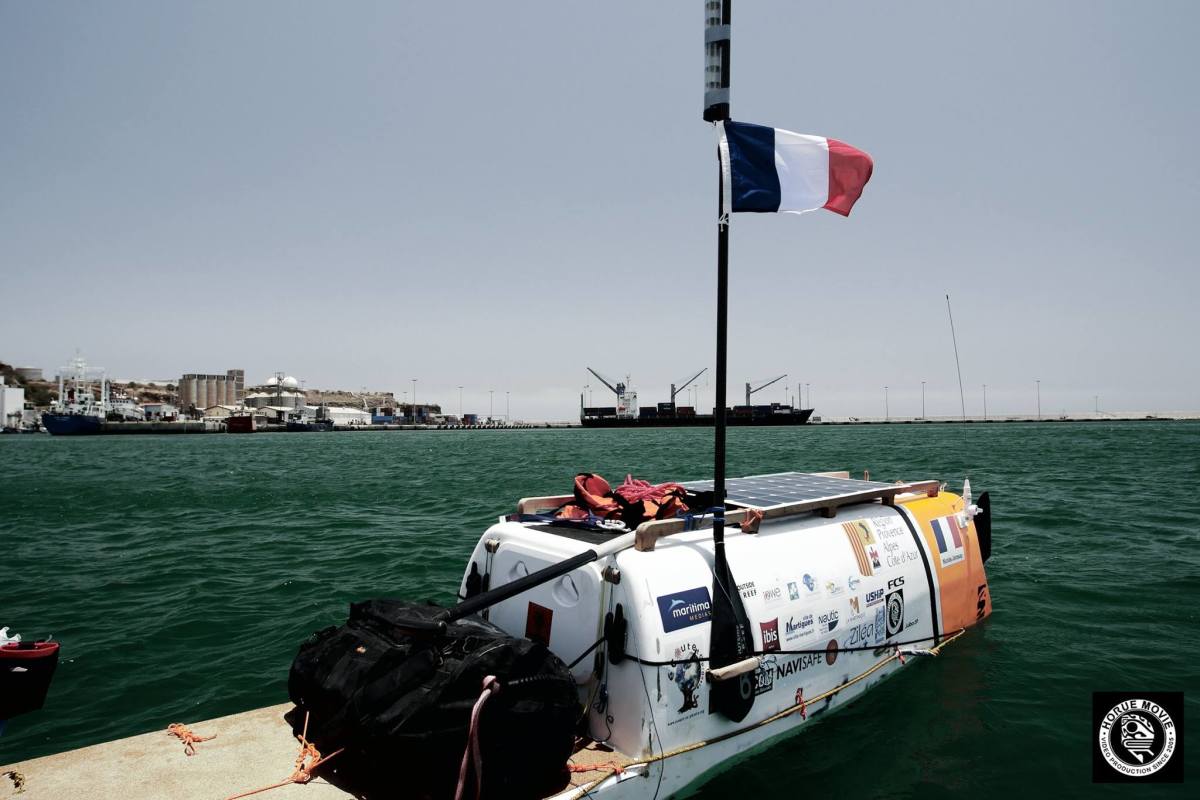 So, how did such a grand plan go so wrong, so fast?
Put simply, despite the three years of preparation involved, Jarossay's mission was forced too early. It needed further preparation and planning. Only months prior to his launch, Jarossay's board was not self-righting—a devastating problem for such an expedition—and evidently, that problem was never resolved.
"You need to be one hundred percent confident and comfortable," commented SUP expedition pioneer Bart de Zwart. "If you plan for worst-case scenarios ahead, then when things do go wrong you already know what to do."
Considering Jarossay was perhaps minutes away from a deathly consequence, it's safe to say he was not adequately prepared for the rudder failure. But there are many other questions to be answered.
How could his equipment fail after only a few hours? Did he have a realistic plan for survival if he had a problem further from shore? Why would he risk crossing during hurricane season, which officially begins on June 1?
SUP expeditions are a popular subdivision of our sport, and within it, ultimate consideration for safety is paramount. Things can go wrong in a hurry and when you're paddling thousands of miles, things are bound to go wrong. Jarossay's failure serves as a reminder to all paddlers about the risks involved with not only expedition paddling, but standup paddling in general.
Despite the death-defying ordeal, Jarossay claims his dream of crossing the Atlantic is still alive. And thanks to a brave rescue team, so is he. —JH
See the preview of Nicolas Jarossay's Atlantic Crossing expedition.
For an alternative approach to expedition paddling, see The Atlantic SUPer Girls New York to Miami mission.
The article was originally published on Standup Paddling
For access to exclusive gear videos, celebrity interviews, and more, subscribe on YouTube!