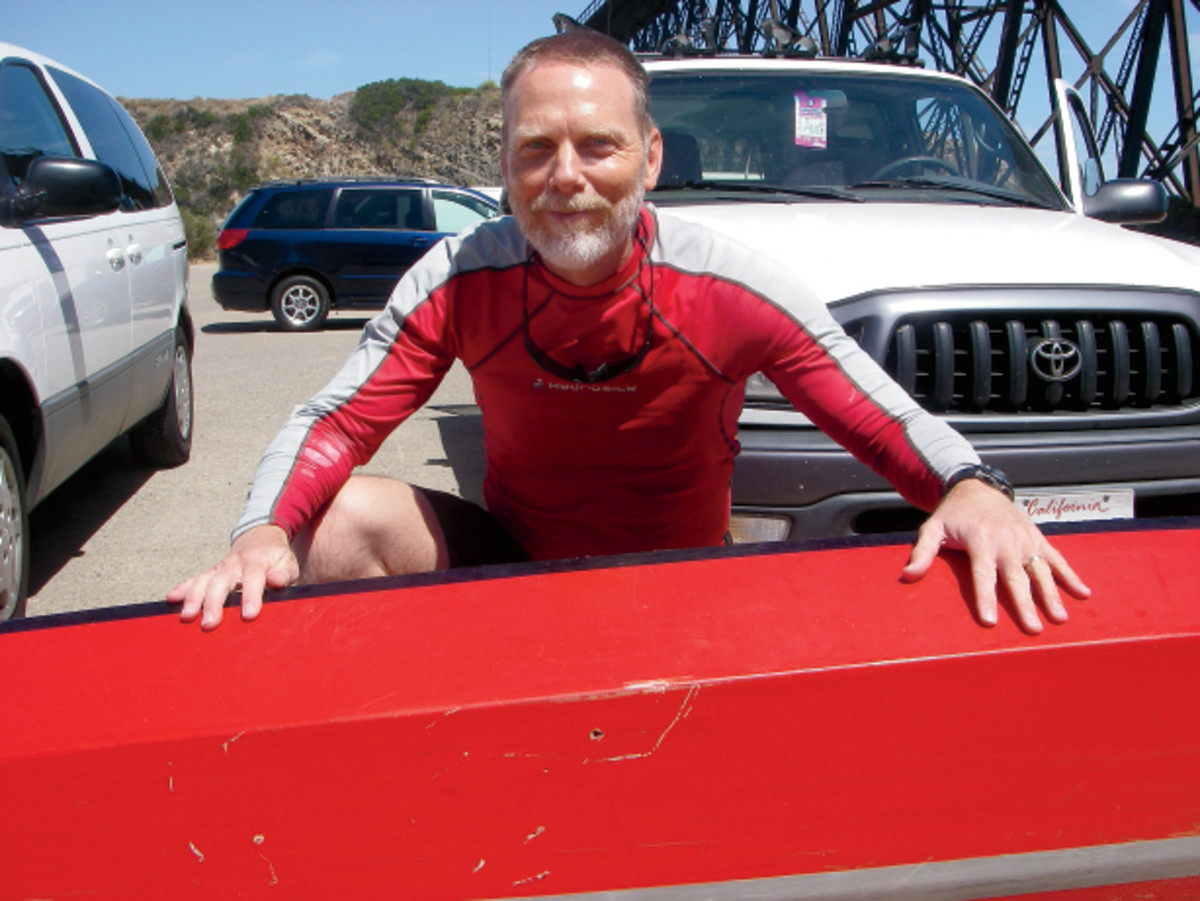 By Conor Mihell
Longtime great white shark researcher Ralph Collier, the founder of the Los Angeles-based Shark Research Committee, has documented nine shark attacks on kayaks in the past century, including four in the last 10 years. Only one has been fatal. Although the number of experiences like Strosaker's is increasing, Collier notes that so is the number of paddlers. "I believe that sharks are learning over time that humans are nothing of any consequence, and they simply ignore us," he says. He makes the following recommendations for paddlers:
–Don't paddle alone.
–Avoid paddling in areas of high seal and sea lion populations, river mouths or in an area where sharks have been recently sighted.
–Don't splash or paddle erratically.
–Be aware of what's going on around you. For instance, "Seals racing across the water could be trying to avoid a large predator," Collier says.
–Trust your gut instincts. After interviewing over 150 survivors of shark attacks, Collier says that "about two dozen" indicated having a premonition of the attack.
–Using your paddle to push the shark away may "send it a message that you know it's there," says Collier. "But on the other hand, it might turn around and bite the hell out of you."
The main thing to remember is that sharks don't automatically view humans as tasty snacks. Often, they're just checking us out, as seen in this video.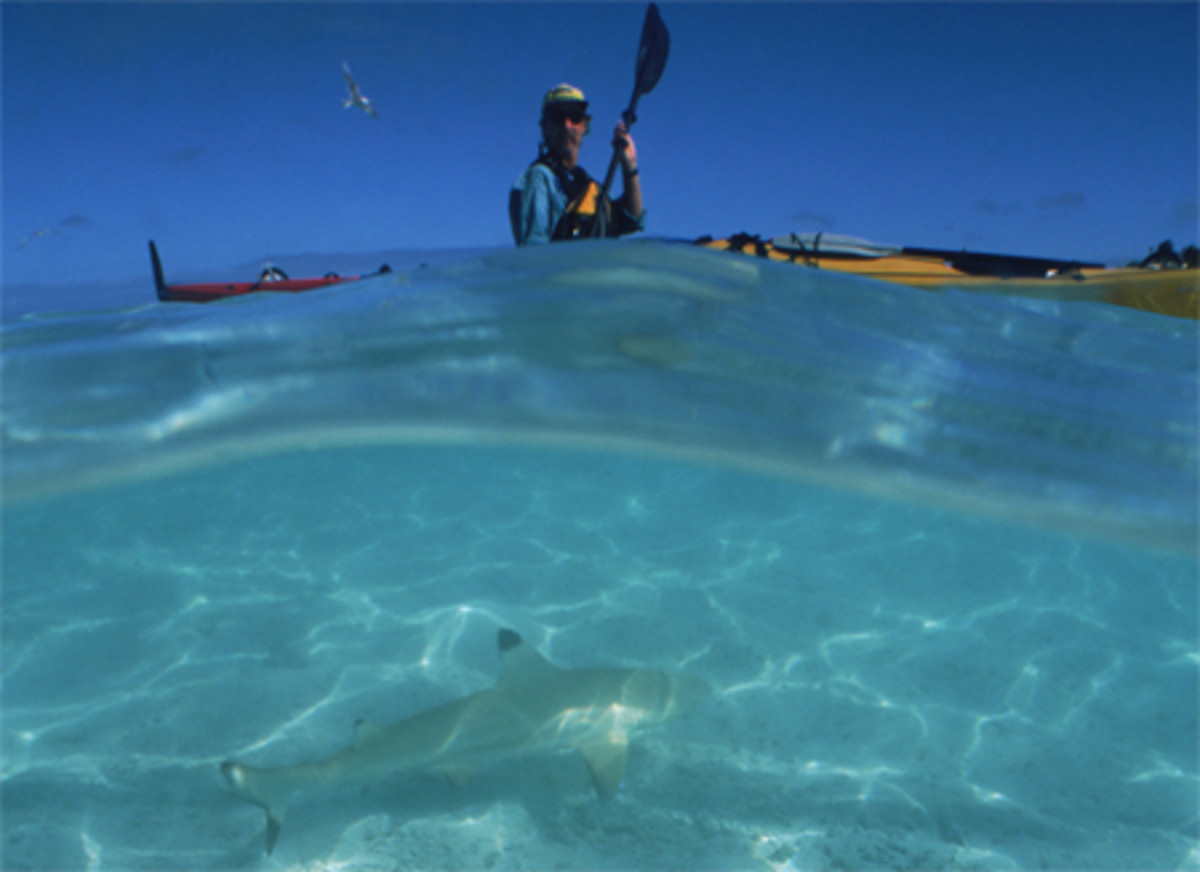 The article was originally published on Canoe & Kayak
For access to exclusive gear videos, celebrity interviews, and more, subscribe on YouTube!