A great paddling town is more than the sum of its parts. It starts with water, of course, but what makes a paddling town special is the community that grows around those waterways.
Canoe & Kayak compiled a list of the best paddling towns worth exploring in North America:
Lake Placid, New York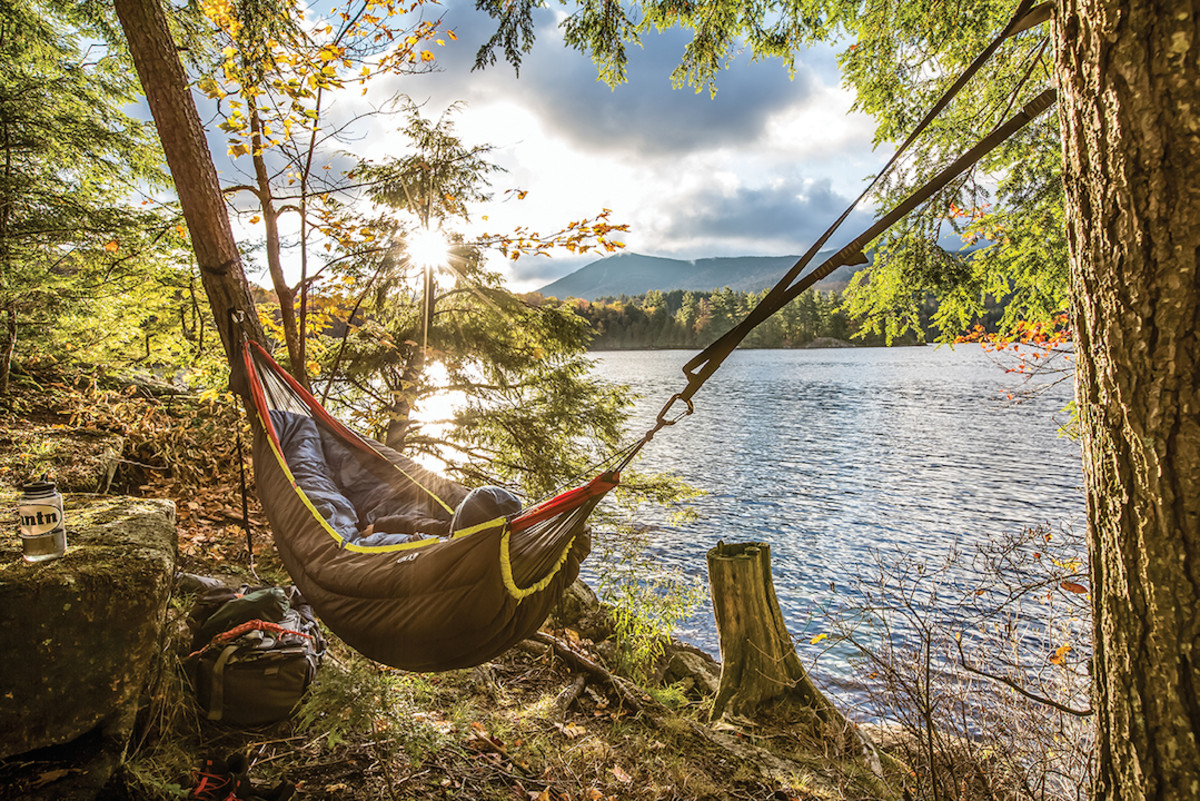 Adirondack Park is bigger than Yellowstone, Glacier, Great Smoky Mountains and Grand Canyon parks combined. Covering one-fifth of New York State, the park's 30,000 miles of paddling routes equal the length of a dozen Mississippi Rivers (or 9,600,000 rods, for you portage-minded canoeists). Lake Placid (pop. 2,500) lies right in the center of it. Best known for hosting the 1932 and 1980 Winter Olympics, Lake Placid makes a great summer base to explore the park, where canoes and wooden Guide Boats cut through quiet, tannin-stained waters, and loon song fills the air.
— Katie McKy
Detroit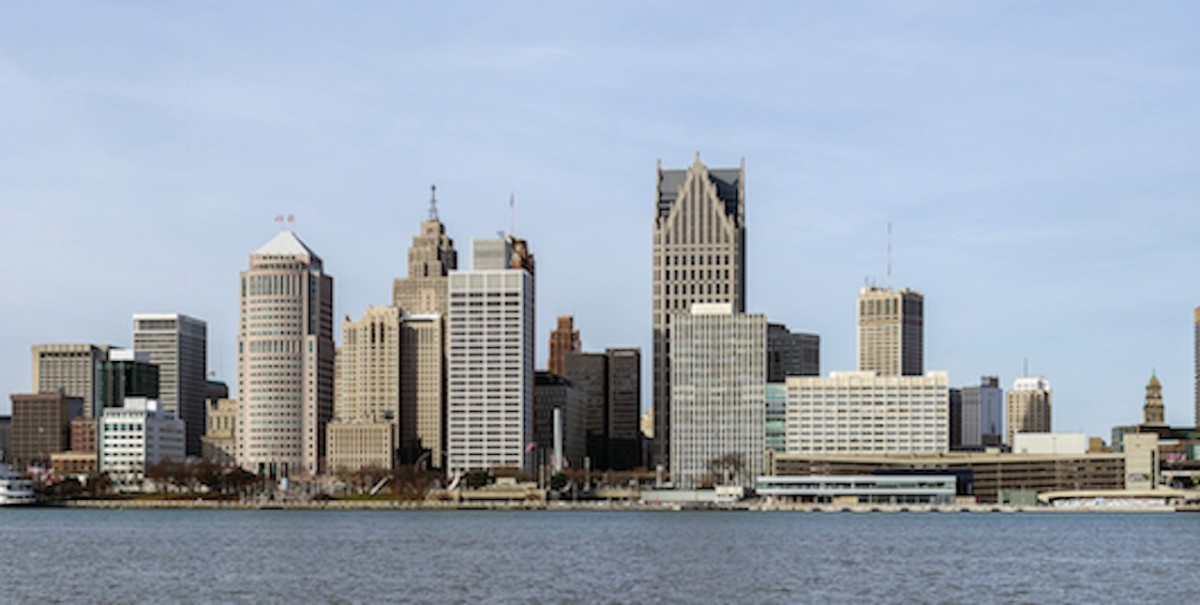 Almost a century ago, rum-running Garwood torpedo boats rooster-tailed between Detroit and Canada, gunning their custom-fitted truck engines to outrun Prohibition-era cops. Hiram Walker's Canadian Club, distilled across the river in Windsor, Ontario, was in high demand. Around the same time, genteel picnickers listened to outdoor concerts from canoes gathered in the quiet cove of Belle Isle.
Detroit (pop. 688,000, down from a mid-1950s peak of 1.8 million) has become shorthand for urban decline. The Motor City glitz is gone, but Detroit remains a city of vivid contrasts. An inspired urban agriculture movement grows vegetables in abandoned lots. A younger creative class is gravitating to a city that, despite economic ruin and a racially charged past, still holds vast potential. And amidst it all is lots of water. Narrow canals connect the mansions of industrial barons with blue-collar homes, the wide Detroit River carries freighters, and it all flows toward the ocean-like horizon of Lake Erie.
RELATED: Mission: Georgian Bay's 30,000 Islands
Paddling, like the city itself, has potential and pioneers. Every Wednesday for the last 11 years, a crew of local boaters (visitors welcome) led by guides from Riverside Kayak meet at Pine Street for a two-hour paddle on the Detroit River, restoring themselves afterward with drinks at Portofino. A Tuesday night crew explores Grosse Ile Island and the Detroit River International Wildlife Refuge.
And those canoes are making a comeback on Belle Isle. Riverside Kayaks is opening a canoe, sea kayak and SUP livery and rental in the historic Flynn Building, adjacent to a calm lagoon. Alex Howbert, owner of Detroit River Sports, wants to create paddle-up access to Marshall's Bar, a historically infamous speakeasy with a basement door previously used by bootlegger boats. He's also organizing four-hour paddles down the River Rouge and another excursion out to Chene Park Amphitheater on the bank of the Detroit River, where floating boaters can poach concerts from the water, just like the old locals used to.
— David Hanson
Hood River, Oregon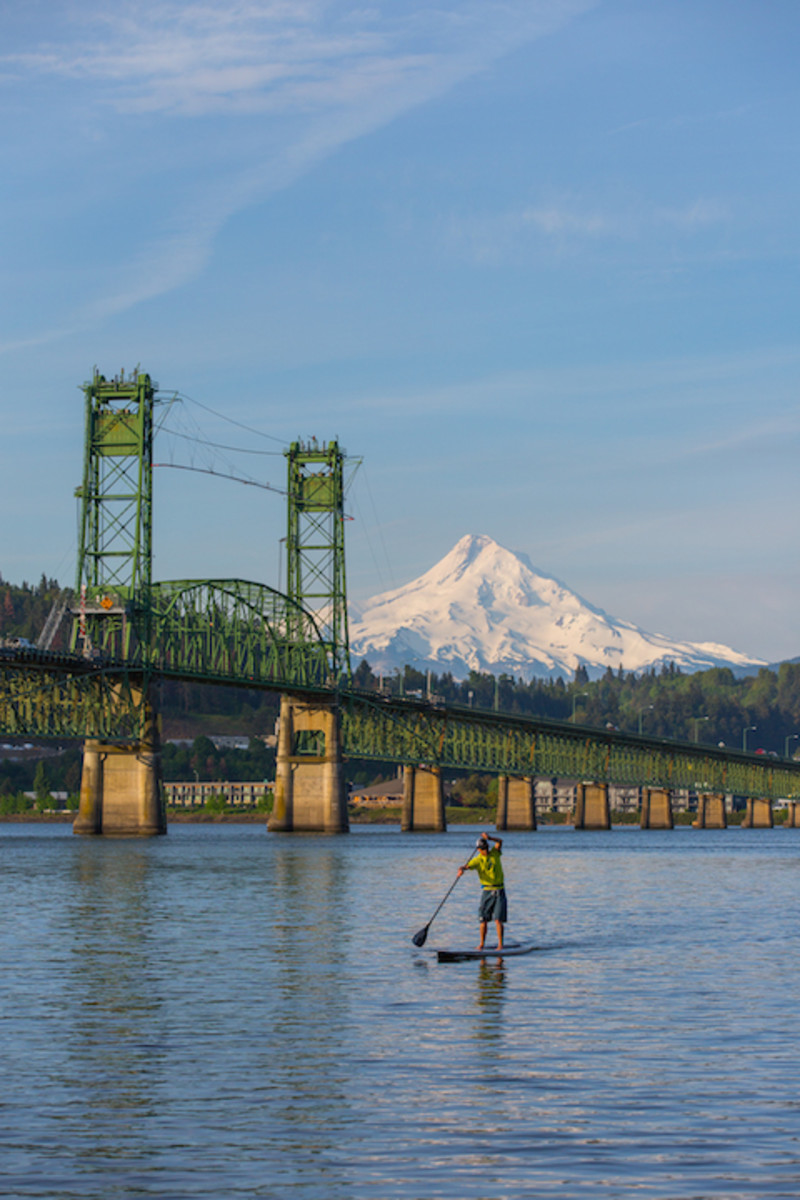 On opposite banks of the mighty Columbia River, Hood River (pop. 7,400) and White Salmon, Wash. (pop. 2,300), are the Hollywood of whitewater boating — a river-laced wonderland where on any given day you could find yourself in an eddy with a pro boater. Creekboat-capped Subarus wrapped in sponsor logos sit like Easter Eggs in Hood River's Safeway parking lot, their owners refueling between laps on the Northwest's benchmark creek, the Little White Salmon.
But don't be intimidated. It's not all gnarly hucksters in the Gorge. Beginner and intermediate boating abounds within a half-hour drive: Hood River, the Klickitat, and the White Salmon's Husum section all top out at Class III. The White Salmon's lower canyon is a gorged-out stretch of consistent Class II-III whitewater unveiled in 2011 with the dramatic removal of the Condit Dam. A few hours farther afield are Wild and Scenic multi-day runs on the Deschutes, John Day and Grande Ronde.
RELATED: Kayaking the Big Melt
Plus there's more here than whitewater. The Columbia Gorge's legendary winds attract all levels of kiteboarders and windsurfers, and paddlers as well. Surfski and standup paddlers put in at Viento State Park for downwinders, surfing up the big river on fat, rolling waves. When the wind settles — it does, honest—sea kayakers and standup paddleboarders knife across the gorge's morning glass.
Everything goes year-round, thanks to the generous glaciers of Mount Adams and Mount Hood. In fact, it's not a stretch to spend the morning skiing at Mount Hood's Meadows Resort (45 minutes away), catch an afternoon lap on the river, and then decompress with a sunset back at Hood River's new waterfront park, or a growler of craft grog from the nearby breweries.
— David Hanson
Memphis, Tennessee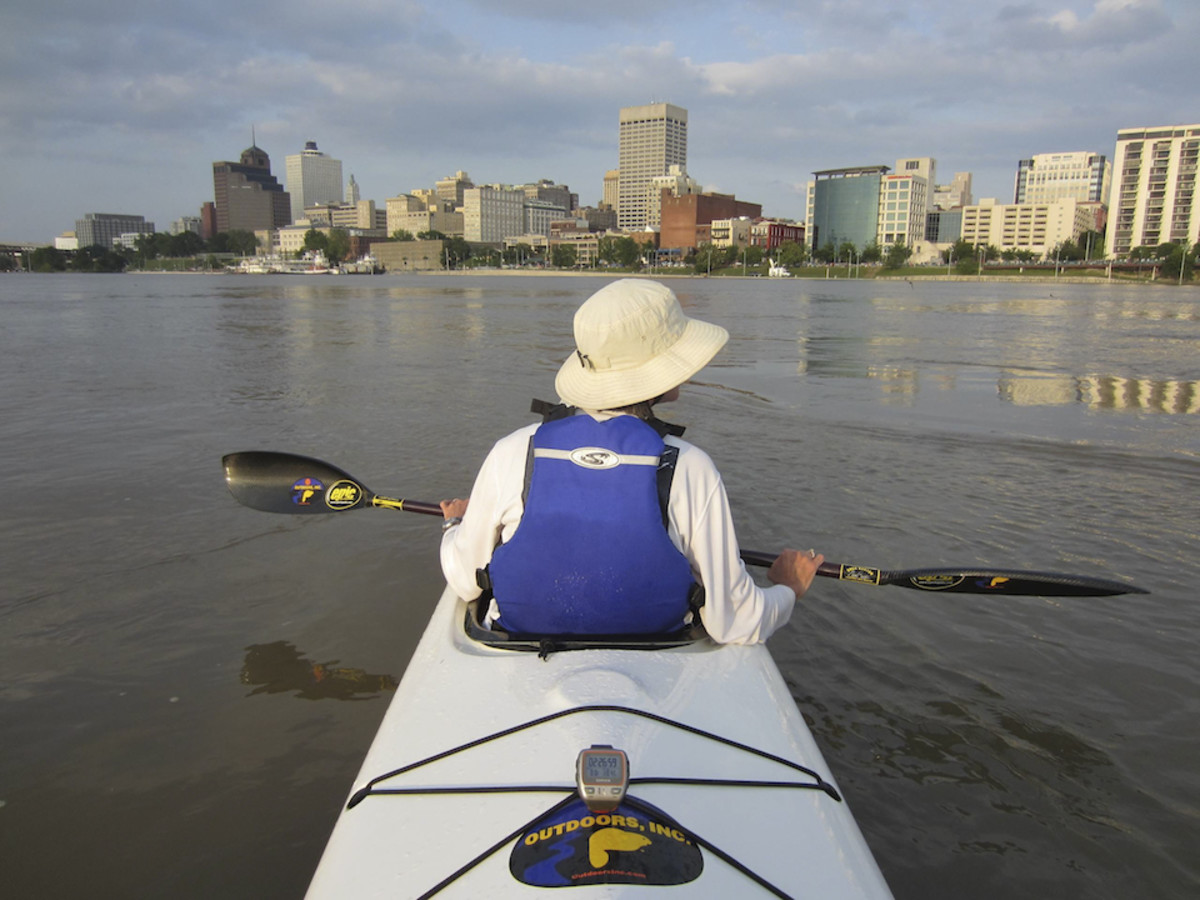 With America's great riverine artery pulsing through, Memphis (pop. 653,000) has always been a river town. The Mississippi carried influences from north and south, and stirred the pot that gave us such cultural delicacies as barbecue and the blues. The Big Muddy, with its intimate back channels and quiet tributaries like the Wolf River, also makes Memphis a first-rate paddling town. Each June, the city plays host to the South's biggest paddling event, the Outdoors Inc. Canoe and Kayak Race. The 34th running takes place June 20, with organizers expecting more than 500 people in everything from SUPs to war canoes. In the event's trademark mass start, Olympic gold medalists rub gunwales with first-time paddlers, and everybody has a good time.
— KM
Old Town, Maine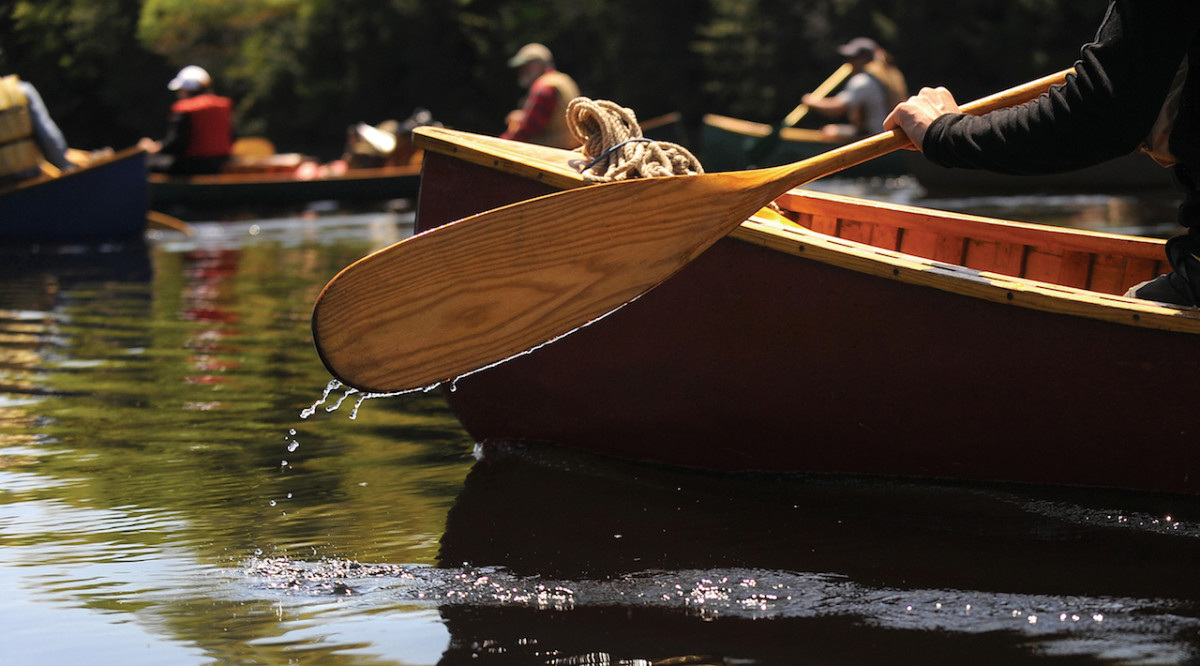 For thousands of years, the Penobscot people have lived in central Maine, traveling the waterways for much of that time in birch-bark canoes. Those versatile craft inspired the wood-and-canvas boats that A.E. Wickett began building in 1898, behind George Gray's hardware store in Old Town. Five years later, Wickett's and Gray's canoe enterprise became the Old Town Canoe Co., and paddling hasn't been the same since.
This part of Maine is, without doubt or hyperbole, the birthplace of modern paddling. Yet even as the canoes made in Old Town (pop. 7,800) carried settlers and sports into the wild country of Maine and beyond, the town's home river had long been tamed. More than half a century before Wickett bent his first stick of cedar, the first of many dams blocked the Penobscot's path to the sea. The obstructions decimated the historic Atlantic salmon and shortnose sturgeon fisheries, and drowned the rapids.
In 2012, the Great Works Dam in Old Town was removed. A year later, the Veazie Dam came down. Soon the rapids emerged from a bed of sediment. Then the fish began to come back. In July, the Penobscot Nation will host the 2015 Whitewater Open Canoe National Championships on rapids that had been submerged for nearly 200 years.
"To be able to paddle down through the river the way my ancestors paddled it, I can't even describe it," says Scott Phillips, a member of the Penobscot tribe who started working at Old Town Canoe Co. in 1989. "It has a very good spot in my heart to be part of this project."
— Matt Sturdevant
Read the full story in the June issue of Canoe & Kayak available on newsstands today or discover more paddling towns online.
More from GrindTV
How to find a shower just about anywhere
Car camping vs. backpacking: Which is the better experience?
Updates from Santa Barbara oil spill spread via devastating images
For access to exclusive gear videos, celebrity interviews, and more, subscribe on YouTube!