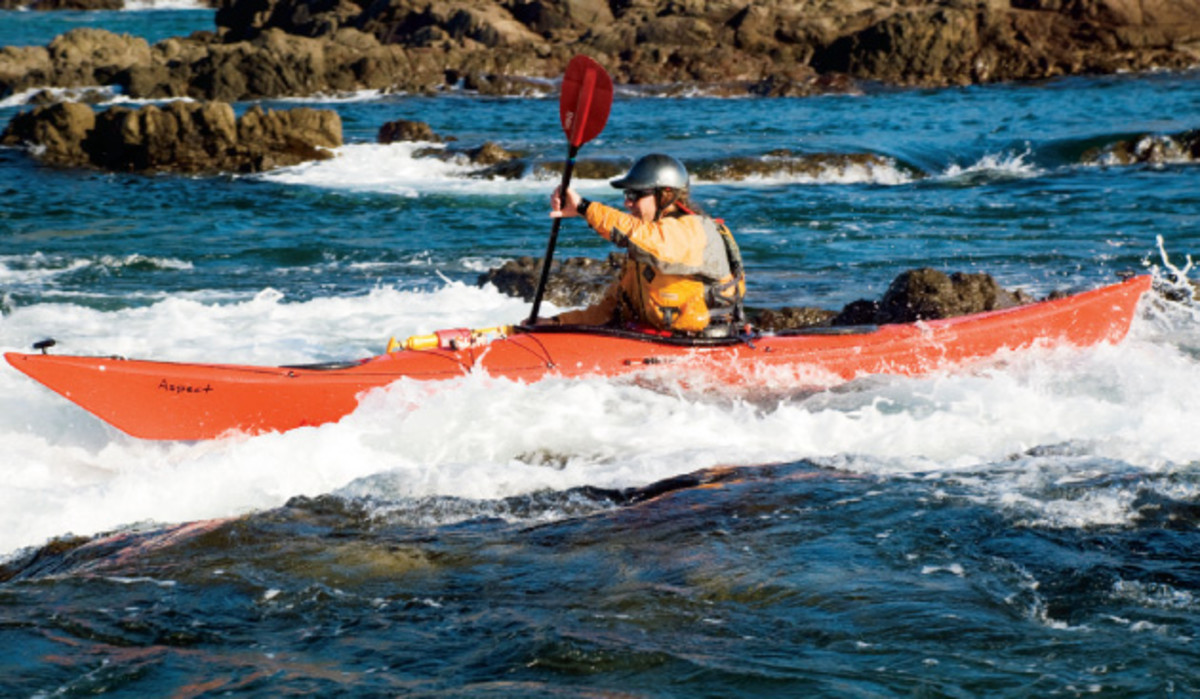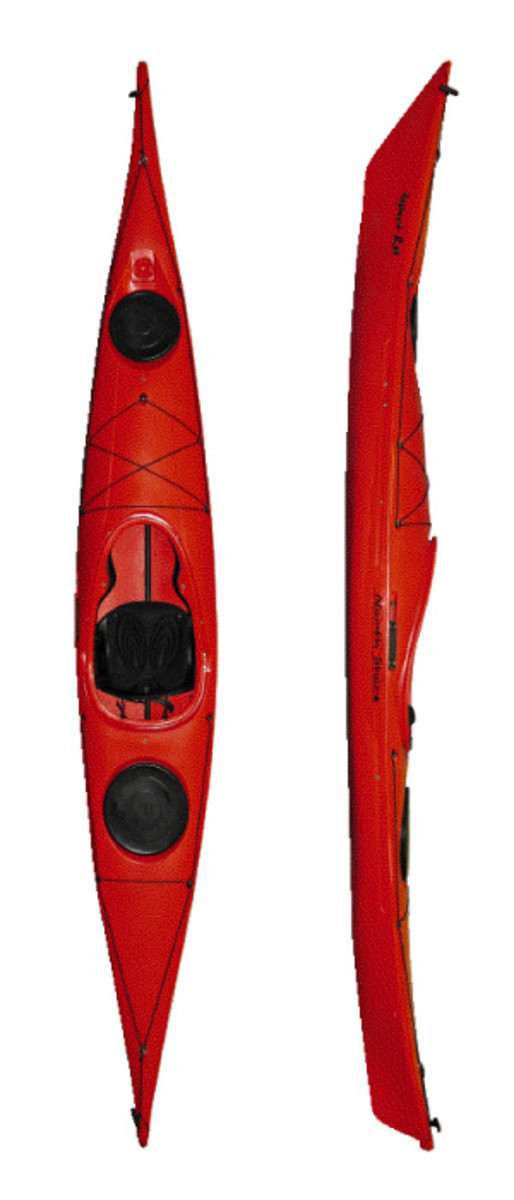 All-around Greenland-style rock-hopper
NORTH SHORE ASPECT RM
($1,299 in roto-molded polyethylene, northshoreseakayaks.com) L: 14'9″; W: 23.5″; 50 lbs.
Since the early '80s North Shore has been making British-style sea kayaks known for being practical, affordable, and able to take abuse. The Aspect is all of these things, but in a wonderfully condensed package. Picture the North Shore Atlantic—a classic example of a modern sea kayak—but shorter, and more stable. "It's fast," one tester remarked, moving to the head of the pack of testers with ease. "It turns like a 15-foot boat, but tracks like a longer sea kayak." The shallow-V hull increases maneuverability without sacrificing speed, and the boat's modest beam and rocker create a waterline that's nearly the entire length of the boat. It is predictably forgiving when on edge, providing the confidence we needed to keep the power edging turns at the rock gardens around Los Arbolitos. The moderately soft chine is unlikely to catch, even if you screw up. A few of our skinnier testers needed to add additional hip padding for a secure fit, but when paddling with the boat loose on the hips, it was still easy to handle. One tester even noted that by using a skidding turn, he could spin the kayak 180 degrees within a single boat length. The lack of a day hatch can be irksome if you're accustomed to one, and the outfitting took a little tweaking to get just right, but the Aspect stood out as one of the most versatile boats tested. It's a great option for those looking to get a lot of mileage out of their craft—from speedy pursuits like touring and fitness paddling, to just playing around in the surf zone or taking advantage of its stability to reel in a fish.

The article was originally published on Canoe & Kayak
For access to exclusive gear videos, celebrity interviews, and more, subscribe on YouTube!