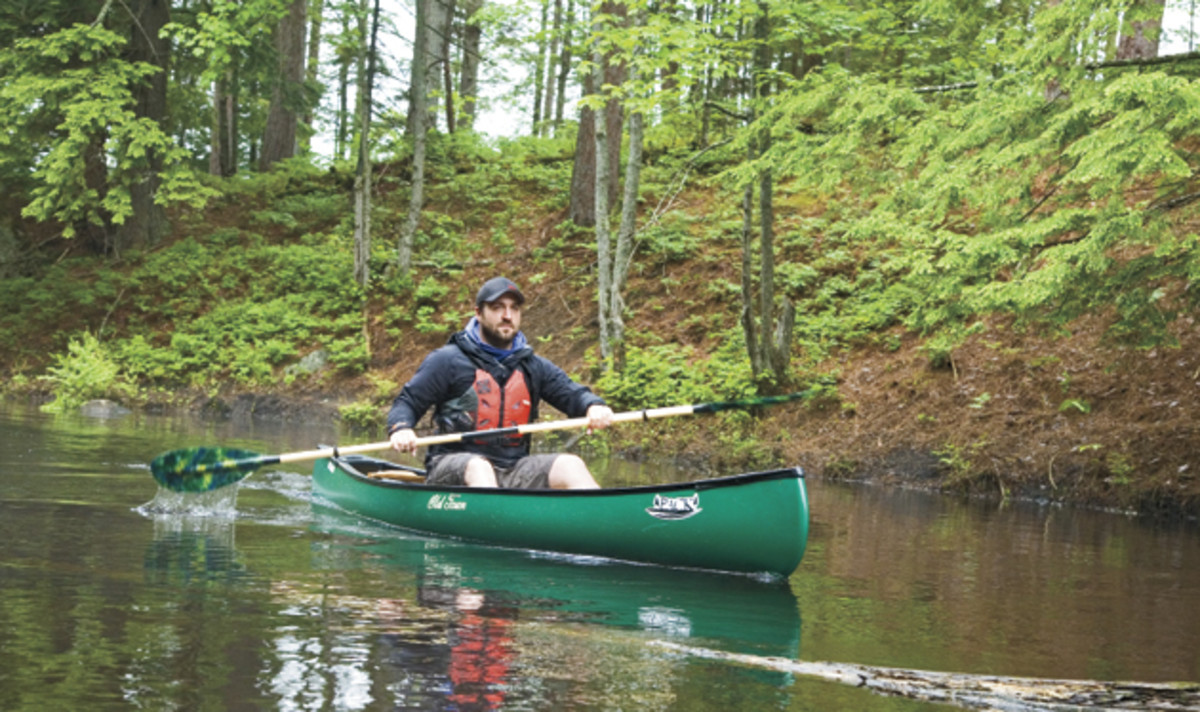 Old Town Pack Canoe
($919 in Royalex, oldtowncanoe.com)
L: 12′; W:32″; D: 11.5″, 33 lbs.
An extremely practical little boat, the Old Town Pack is built for abuse, if not speed. Royalex, traditionally used in downriver whitewater and tripping canoes, can take repeated rock hits and still bounce back. Combine that with its vinyl gunwales and stout wooden thwart and seat, and you've got a craft ready for years of on- and off-water use. Our testers rammed the bow onto shore without restraint or regret, often avoiding having to get their feet wet while exiting the canoe, laughing as others in composite boats studiously avoided grounding their hulls. It was also our photographer's boat of choice. "It gets me up higher off the water and it's nice and stable," he said.
"It's got a flat-bottom hull and almost no rocker, so it's super-stable, but it isn't going anywhere fast," another of our testers said. "All in all, though, you get a lot of boat for $900. Just get an aftermarket backrest and foot pegs and you'll be good to go."
The wood and webbing seat is positioned higher than the other reviewed boats, more like a traditional canoe, which made paddling it with a single blade a breeze. It also worked well with a longer (230-260 cm), double-bladed paddle. Our testers agreed it wasn't a solo high-performer, per se, but the Pack sure packs plenty of value for outfitting whole clans of weekend pack canoe trippers.

The article was originally published on Canoe & Kayak
For access to exclusive gear videos, celebrity interviews, and more, subscribe on YouTube!