This story is featured in the August 2011 issue of Canoe & Kayak magazine.
By Christian Knight
One hundred fifty years ago this month, our young nation was beginning its darkest hour—a four-year Civil War that would claim nearly 700,000 lives. Today, a century and a half later, that agony lingers deep in our collective consciousness. The history hangs on the battlefields, bridges and broken forts where brother fought brother long ago. These are powerful places, many of them named for nearby rivers and creeks that were so central to life, and warfare. And one of the best and most peaceful ways to visit these battlefield sites is by paddling the bodies of water that have defined them through the years.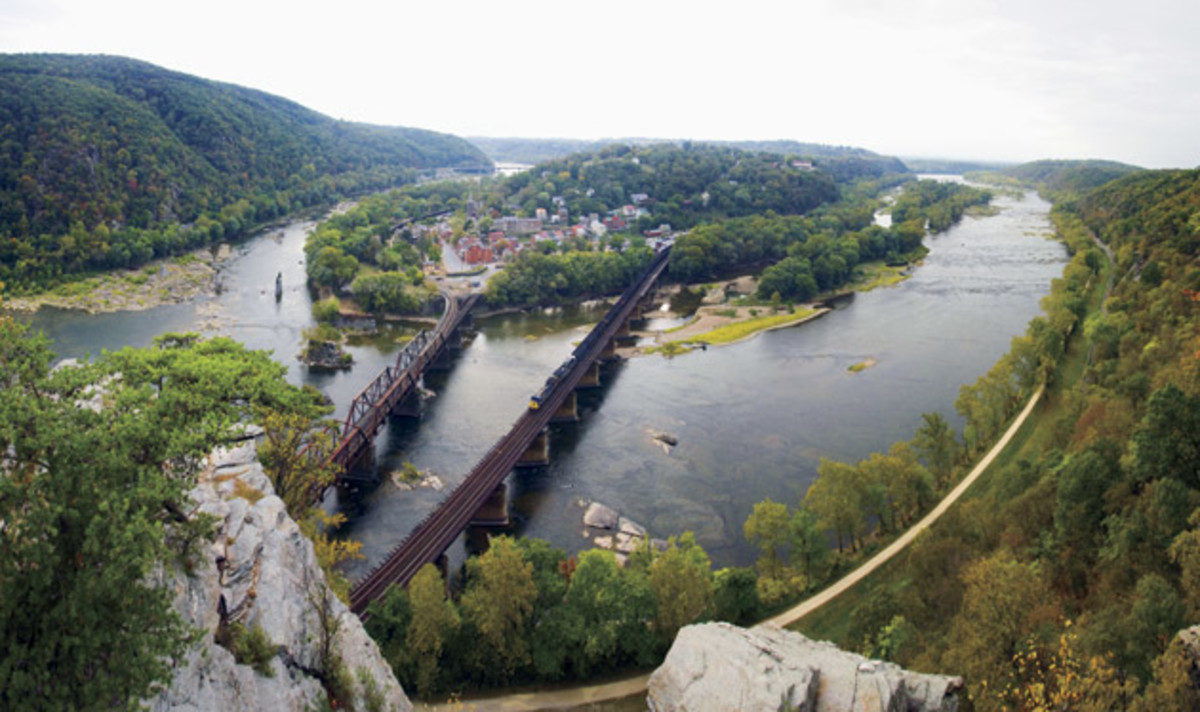 John Brown's Raid
Oct. 16-18, 1859
HARPERS FERRY, WEST VIRGINIA
THE BATTLE: The abolitionist John Brown was among the first to recognize that slavery in America would not end without bloodshed. As politicians on both sides dithered and compromised, Brown took action. In October 1859, he and 21 followers seized the federal armory at Harpers Ferry in hopes of fomenting a rebellion of slaves and sympathetic whites. Instead, a U.S. brevet colonel named Robert E. Lee defeated the raiding party after a short siege—all but five were killed or, like Brown, hanged for treason. Though it took place nearly 18 months before the Civil War began, Brown's raid presaged the savage violence to come.
THE PADDLE: Harpers Ferry, pictured above, lies at the confluence of the Shenandoah and Potomac rivers, both of which offer miles of mild whitewater. Small shale ledges distinguish the Potomac's rapids from the rolling Class III waves on the Shenandoah. Depending on the water level, the popular Shenandoah Staircase accommodates beginners, intermediates and expert freestyle kayakers. The run begins at Millville, W.Va., five miles upstream of Harpers Ferry. The highlight is Bull Falls, a fun 4-footer that spills into a good playwave. The mild whitewater continues for another 2.5 miles on the Potomac below the confluence at Harpers Ferry with Class II Whitehorse rapid. Paddlers can step out at the confluence to tour the picturesque town, which changed hands eight times during the war. Tour the brick engine house where Brown made his last stand, or visit the Harpers Ferry National Historical Park to tour trenches and ruins that one Civil War soldier described as "carved out by nature for some great tragedy."
The article was originally published on Canoe & Kayak
For access to exclusive gear videos, celebrity interviews, and more, subscribe on YouTube!