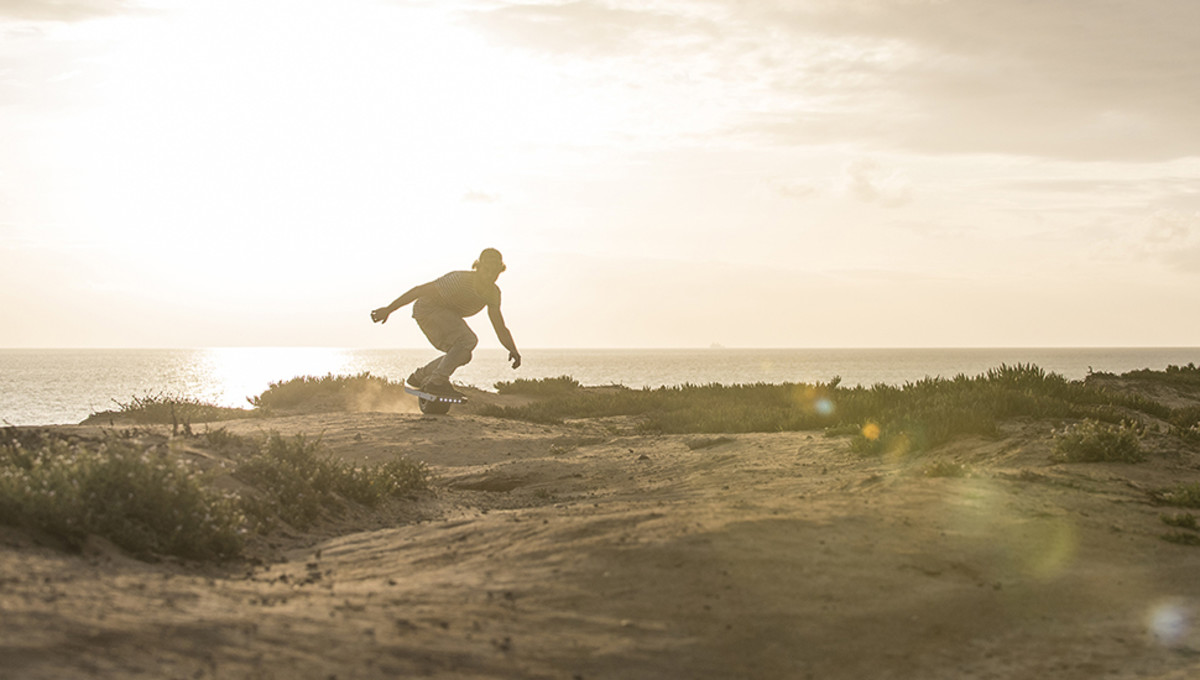 OneWheel to Rule Them All
Whether you're just discovering Onewheel—the new boardsport by Future Motion that's trending in SUP space—or you've experienced it before, chances are you have a few questions. We have answers.
Onewheel borrows the best functions of our favorite wheeled toys and boardsports and bolts them onto a heavy-duty metal mount that frames the wheel and its thick, inflatable (20psi) rubber tire with footpads mounted front and back. This build—the first of its kind among self-balancing transportation devices—allows the rider to stand perpendicular to the roll of the wheel for a true boardsport feel that turns intuitively as you lean, much like a snowboard (and nothing like a hoverboard).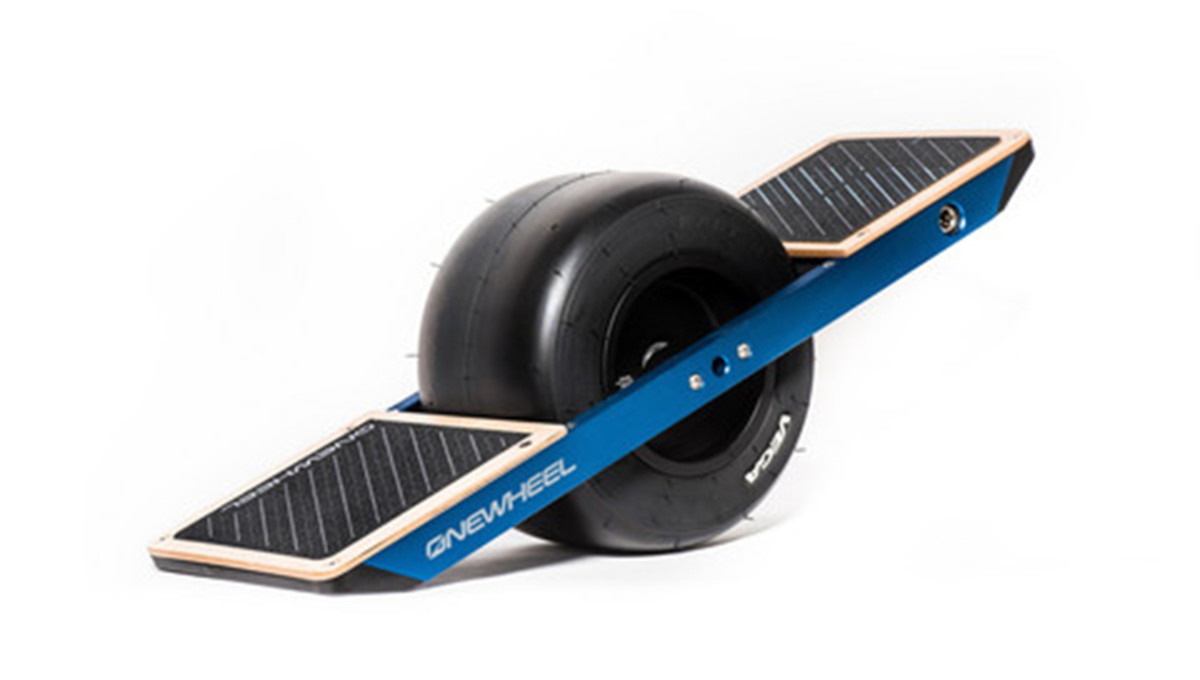 The package can handle terrain from sidewalks to mountain bike trails to low-tide sand with ease. It's controlled with subtle and small adjustments, using motion-sensing technology that accelerates as you lean forward and decelerates, eventually reversing, when you lean backward. Self-balancing sensors stabilize the platform around the wheel, and optional LED head and taillights under each footpad illuminate the way. Onewheel offers two operational settings, one for beginners and one for "extreme," which can be managed and monitored along with battery life, lighting and distance statistics using a smartphone app that connects to the device via Bluetooth.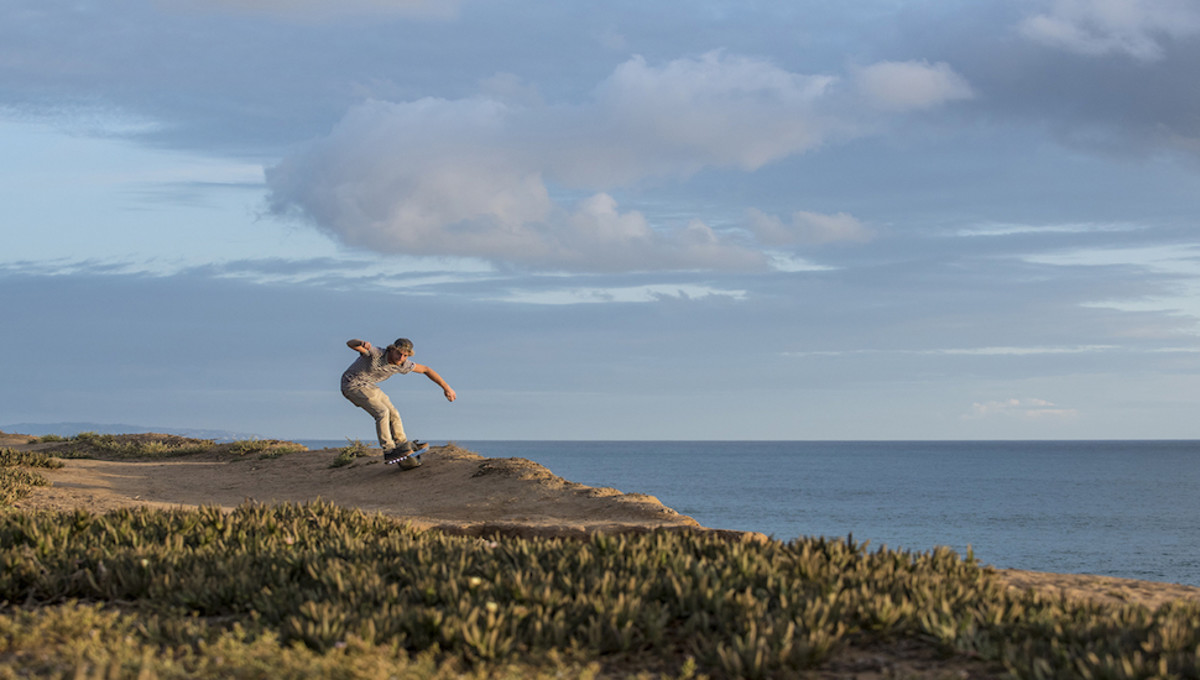 Using similar battery technology as Tesla Motors, Onewheel's 48-volt lithium iron phosphate battery powers its two-horsepower motor with enough juice to hit a top-speed of 15 mph on flat ground. In less than an hour it charges from zero to a hundred percent battery life and goes five miles on a single charge. 
In this reviewer's opinion, once you get past the stigma of electric-powered personal vehicles and the (minor) learning curve, the Onewheel is the most fuel-efficient, fun and functional self-balancing personal transportation device on the market. We believe it's one of those rare products that performs better in reality than it appears to in advertisements.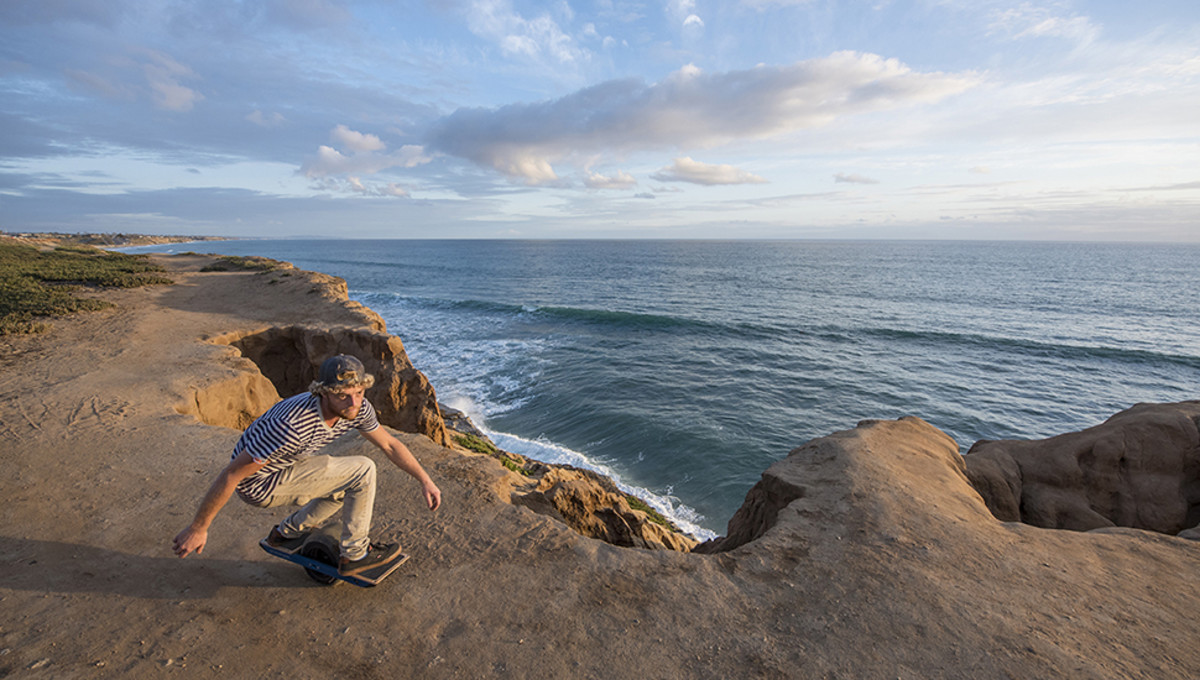 Weighing a solid 25 pounds, Onewheel's a burly piece of gear (though easy to carry thanks to strategically situated handgrips), and its proven nearly impossible to break. In the two months we've been brutally testing to reveal its flaws (almost daily and in terrain ranging from soft San Diego beaches to dry Joshua Tree desert to muddy Northern Californian flow trails), it's never failed to carry us (often at high-speed) through crowds no Segway could maneuver, over distances no skateboard could comfortably conquer and on trails treacherous even by foot. The Onewheel literally outperforms itself every time we step on it. —MM
Check out the video below to see the OneWheel in action.
Related
The Brown Blurr takes the OneWheel offroading.
More footage of SUP athletes putting the OneWheel in action.
The article was originally published on Standup Paddling
For access to exclusive gear videos, celebrity interviews, and more, subscribe on YouTube!