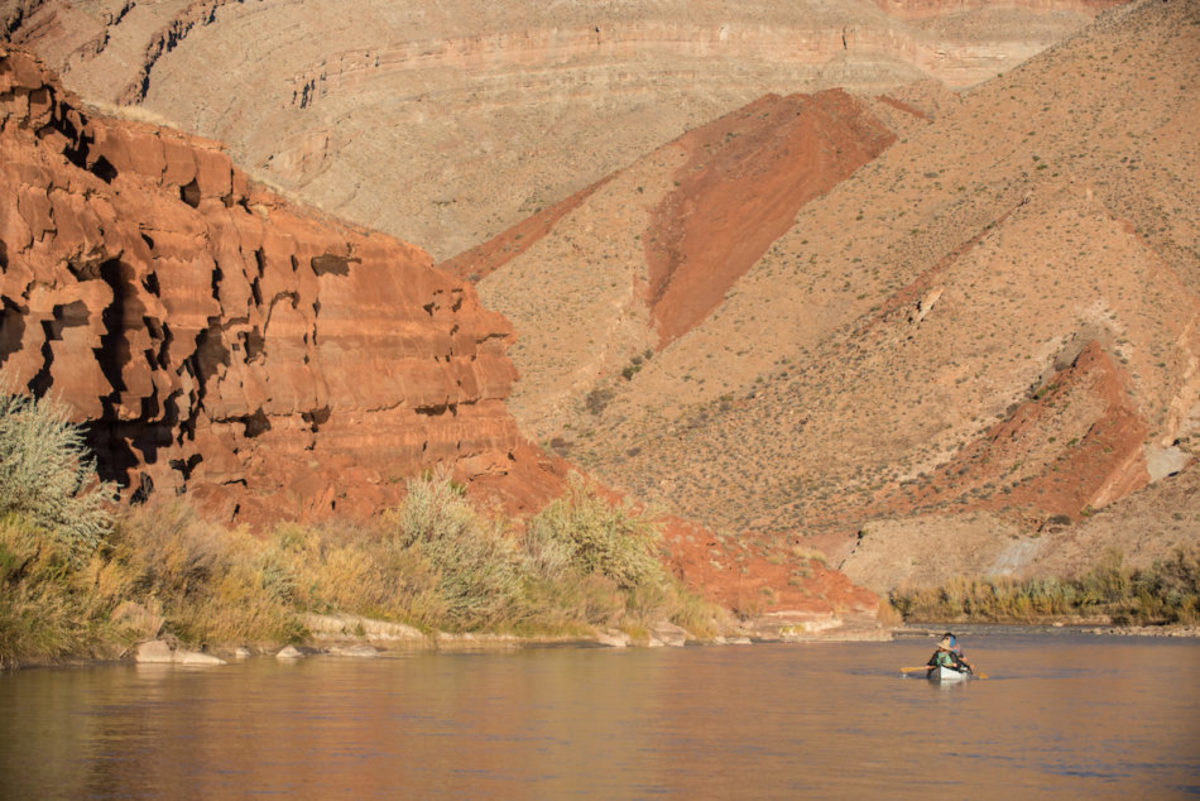 I've been floating through the canyons of southeast Utah for 28 years. My first river trip was on the San Juan River, an 80-mile paddle through redrock gorges between the tiny town of Bluff and the upper reaches of Lake Powell. I was 1 year old.
When I was 21, I asked a girl I met at college out on our first date: a few days spent canyoneering in slot canyons north of the San Juan. Five years later we were still dating and had moved to Bluff. We were married here in 2016.
All of these events took place in Bears Ears National Monument, 1.3 million acres of federal public lands that President Obama protected under the Antiquities Act last year. On Monday, President Trump traveled to Salt Lake City and (without having ever set foot in southern Utah canyon country) signed two executive orders that slashed Bears Ears by 85 percent and the 1.8 million-acre Grand Staircase-Escalante National Monument by almost half. The move amounts to the largest rollback of protections on public lands in U.S. history. Leasing for oil and gas drilling as well as uranium and coal mining on 2 million acres of wild public lands could begin in as little as 60 days, according to proclamation language.
It was river-running that first brought me to the area and kept me coming back as I explored beyond the San Juan and Colorado rivers (which mark the northern and southern boundaries of the original monument) and into the hundreds of sandstone canyons replete with ancient cliff dwellings and stunning rock art. My ties to Bears Ears go back for a few decades and for me Trump's attack is personal. But as a landscape with one of the highest concentrations of archaeological sites in the country, Native American ties with the area go back for millennia.
It was the leadership of five tribes (Hopi, Navajo, Zuni, Ute, and Ute Mountain Ute) that paved the way for the creation of Bears Ears National Monument last year. For many local Native Americans, Bears Ears is a living cultural landscape that tells the story of their people.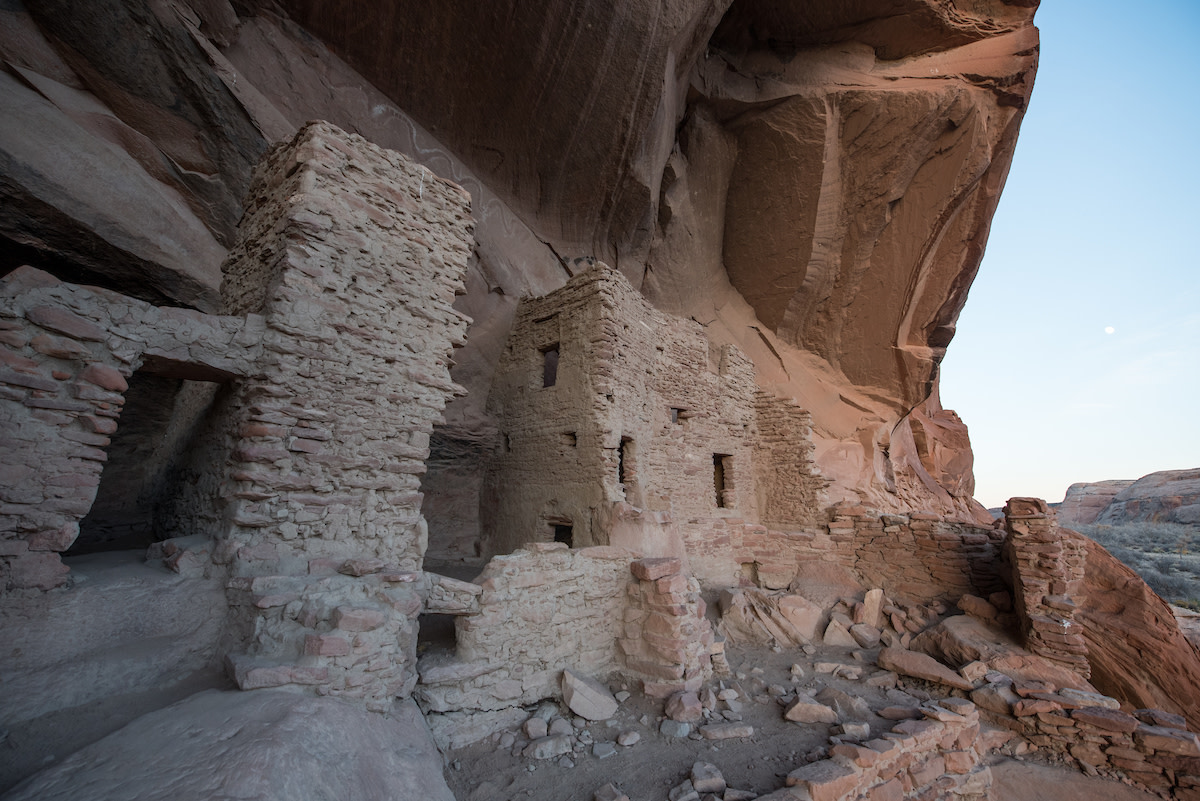 Lyle Balenquah, a river guide, archaeologist, and member of the Hopi tribe, says, "Within Hopi culture is the belief that the meaning of the past is what it contributes to life in the present." Balenquah often takes Hopi youth groups down the San Juan River. He describes watching their understanding of the depth of their culture grow as they experience "ancestral sites within natural surroundings" and gain "insight into the lives of our earliest ancestors."
The most experienced raft guides I know here in Bluff are all members of the Navajo tribe, and they help educate thousands of non-Native customers that ride along on their trips each year about the area's cultural significance.
Within hours of Trump's order, all five tribes filed a joint lawsuit against his administration. This was followed by lawsuits from environmental groups including the Bluff-based nonprofit Friends of Cedar Mesa where my wife works.
Under the 1906 Antiquities Act, presidents have the authority to create national monuments. Almost every president since Teddy Roosevelt has protected public lands in this way, Republicans and Democrats alike. Many national parks such as Grand Canyon and Arches were first protected as national monuments. But whether presidents have the authority to reduce the size of existing monuments has yet to be tested in court.
Far more is at stake here than industrial development in southern Utah's pristine canyonlands. If courts rule that monuments can be rescinded and shrunk, it could have implications for many other protected areas with world-class paddling: Upper Missouri River Breaks National Monument in Montana, Browns Canyon National Monument in Colorado, Dinosaur National Monument on the Colorado-Utah border, and others.
Indeed, the next round of environmental assaults have already started. The day after Trump traveled to Utah, Interior Secretary Ryan Zinke recommended cuts to Nevada's Gold Butte and Oregon's Cascade-Siskiyou national monuments. He also wants to introduce "active timber management" in Maine's Katahdin Woods and Waters National Monument, an area renowned for its canoeing.
If Trump is allowed to get away with the largest rollback of public lands protections in history, it will only embolden anti-environmental crusaders like Utah Rep. Rob Bishop who is working to gut the Antiquities Act and is pushing to transfer federal public lands to states so they can be sold off to private entities. Should the land transfer movement succeed, Trump's actions this week will look quaint in comparison.
Trump's attack on public lands is personal for the tribes who have been fighting to protect Bears Ears. It's personal for paddlers like me who have floated down the San Juan River, the Colorado River through Cataract Canyon, or the winding slot canyons of the Escalante River. And unless we stand up now, they could one day come to affect every public lands user in the country.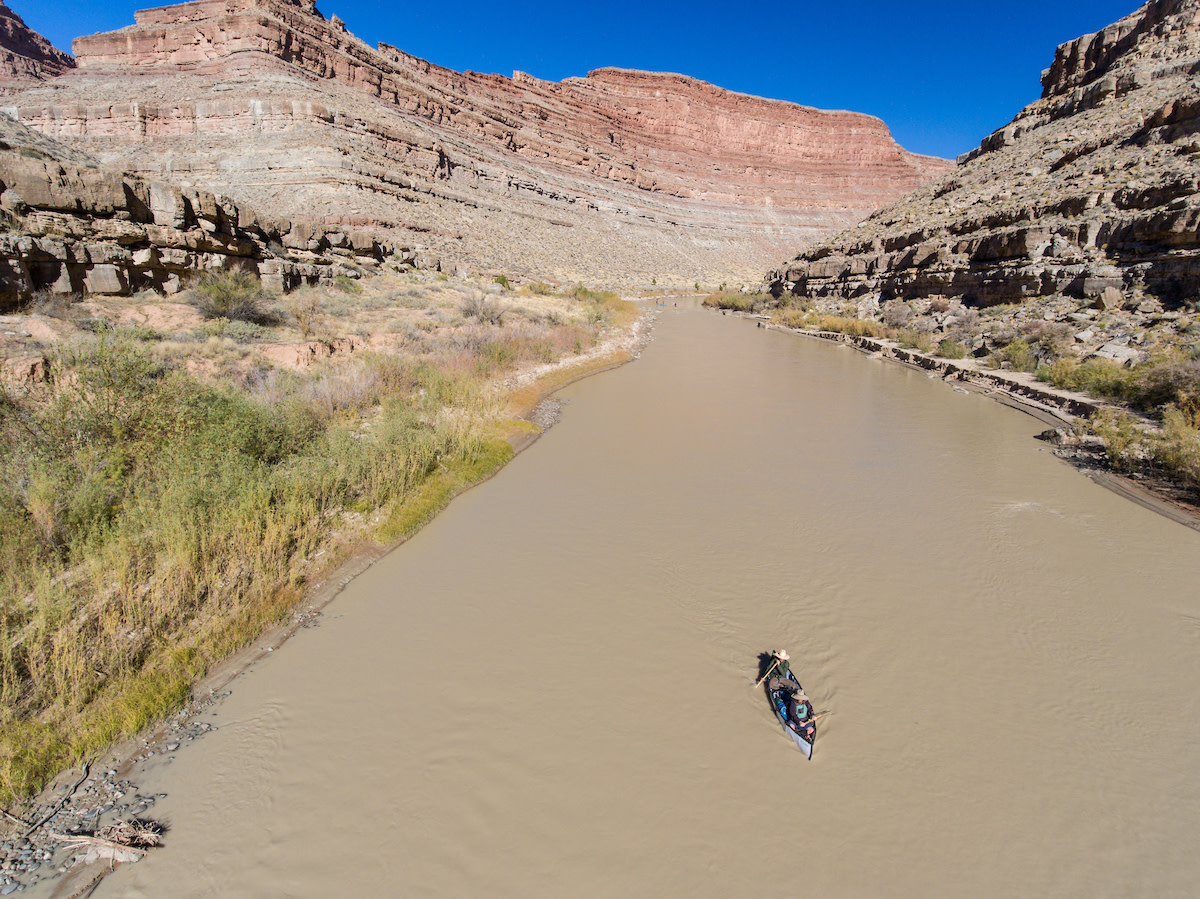 —Zak Podmore is a Utah resident and C&K editor-at-large whose previous work includes correspondence last year on paddlers' protests of the Dakota Access Pipeline in Standing Rock, N.D., as well as the impact of the Escalade tram megaproject on 'the sacred, threatened heart of the Grand Canyon.'
RELATED: 8 Great Paddling Trips Threatened by National Monument Review // 'Mother Nature' and Katahdin Woods National Monument // American Eden: The access battle brewing over paddling's sacred public lands
The article was originally published on Canoe & Kayak
For access to exclusive gear videos, celebrity interviews, and more, subscribe on YouTube!