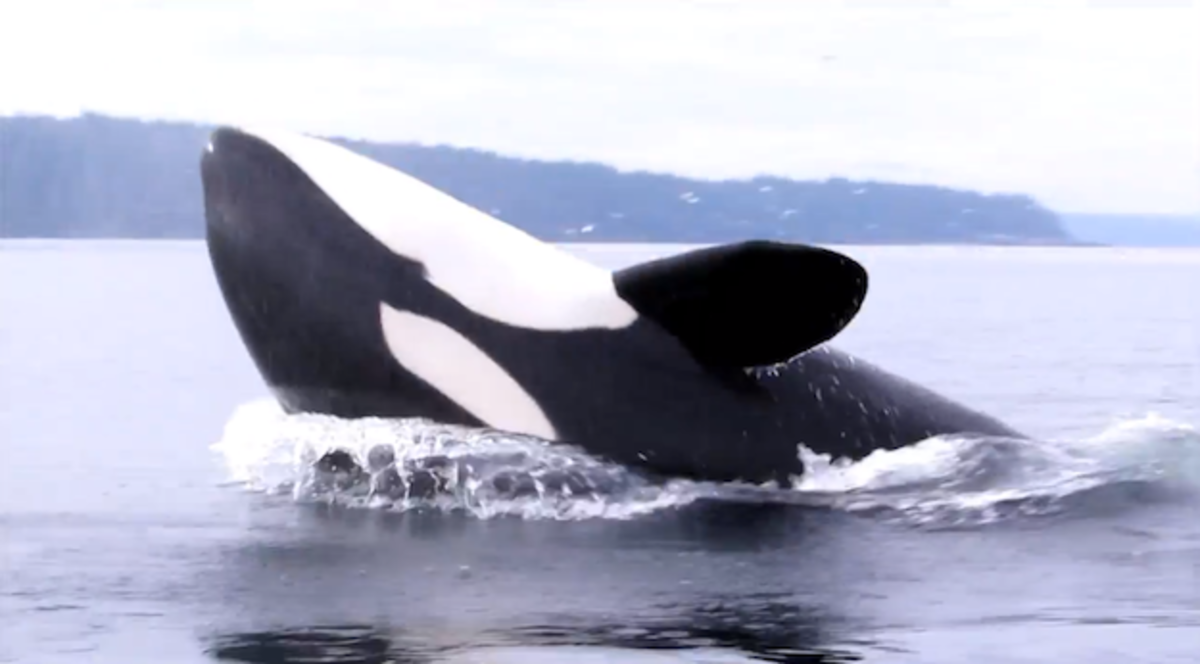 Killer whales in the wild do not attack people, but that doesn't mean it would not be scary to be closely approached by one of the apex predators while paddling a kayak.
In the accompanying video, viewers can hear the surprise and trepidation in Louis Jobidon's voice as a killer whale, or orca, surfaces only a few feet away as he paddles off Hornby Island, British Columbia. (The video was shortened by 20 seconds to bring viewers to that point. Click here for the full version.)
"Oh no … Easy there buddy. Easy!" Jobidon says as the orca breaches the surface and splashes down gently next to his kayak, and then swims beneath the vessel.
The orca then headed back to the pod and the paddler breathed a sigh of relief.
Most paddlers are aware that it's wise to remain a safe distance from large marine mammals, and to make noise to let the mammals know where you are.
[Related: Close encounters with marine mammals.]
But when a killer whale is curious, it's going to decide the distance at which it will remain.
Stated a blogger named Alissa on a report from Wearewilderness.com: "When I saw this I was amazed. I felt as though I was with the kayaker. I can't imagine what he felt when he saw the orca swimming so close. It makes me happy knowing that these orcas were spotted off the coast of Hornby Island, BC, Canada … near my home on Vancouver Island.
"The ocean life here is amazing and I am so grateful to live so close to its wildness."
Similar stories on GrindTV
Harrowing near-miss attack by tiger shark teaches twins a lesson they'll never forget
Rare image shows great white shark losing tooth during airborne attack on seal
Scientists off Delaware catch shark within a shark
For access to exclusive gear videos, celebrity interviews, and more, subscribe on YouTube!