Orcas are known for playing with their food. We've seen instances where they have used their tails to fling harbor seals 60 feet into the air. We've heard of manta rays being tossed about like Frisbees, and even dolphins have been flung airborne by orcas.
Now you can add sea turtles to the list of projectiles launched by orcas.
Tour guide Phil Courter, during a boat trip around the Galapagos Islands, captured captivating footage off Fernandina Island of an orca launching a sea turtle into the air, much to the delight of all the passengers.
RELATED: Killer whale flings harbor seal 60 feet into the air
Tourist Fernando Diez, 33, told Caters News agency via the Daily Mail he was surprised to see such a sight, even though the practice is common.
"It was incredible," Diez said. "We knew the orcas were feeding in these waters as we were returning from our snorkeling excursion but never imagined we would see them playing with their food like this.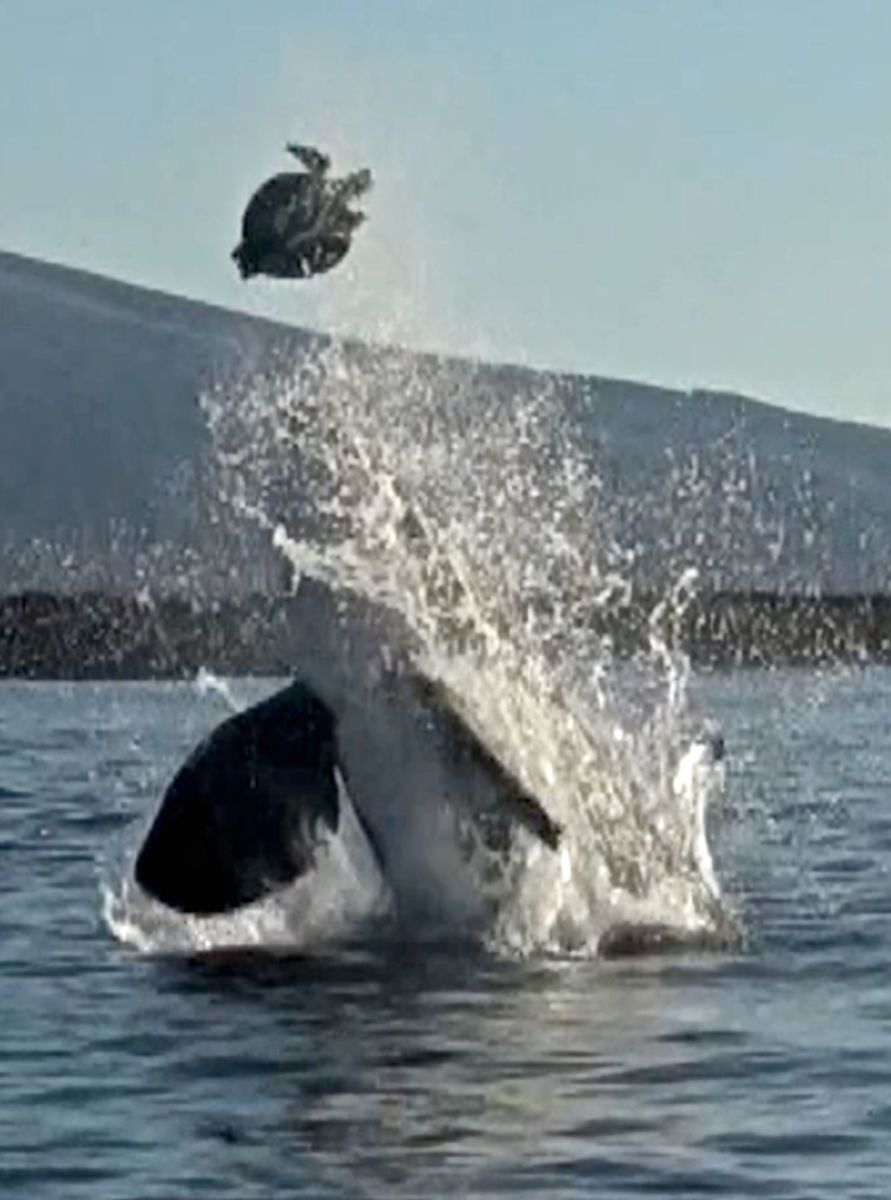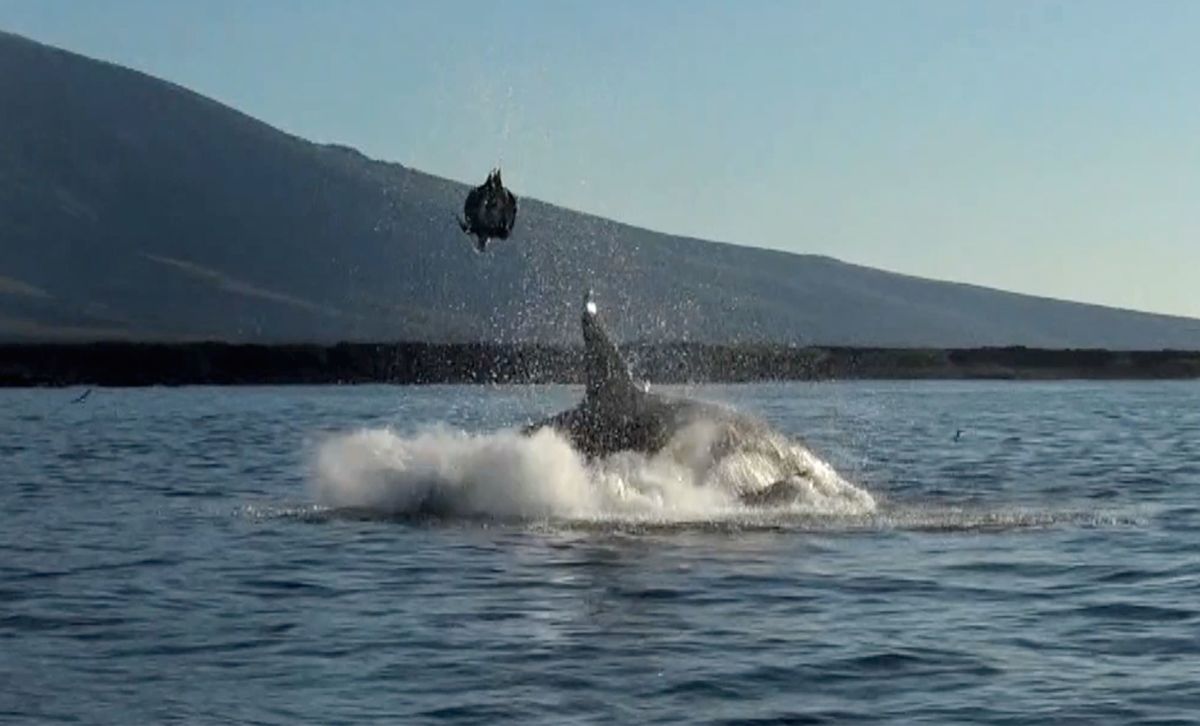 "It is not too common for orcas to feed on sea turtles, and our guide believed that they were playing with the turtle because they weren't really hungry.
"[But] after several minutes of playing with it, the orca ended up eating the sea turtle."
Orcas are apex predators of the ocean, feeding on sea birds, squid, octopuses, sea turtles, sharks, rays and fish, according to Live Science. Cephalopods and mammals are also included in their diet.
More from GrindTV
#RoxyFitness Run SUP Yoga is way more than exercise
The 4 best ways for action sports fans to use virtual reality
Lessons in getting back to backpacking
For access to exclusive gear videos, celebrity interviews, and more, subscribe on YouTube!