Tuesday morning, the global sporting community collectively (and rightfully) fawned over American distance runner Abbey D'Agostino, who after tripping over a fallen opponent in the Olympic 5k semifinal race and injuring her right knee, helped her adversary back up and then limped to the finish line herself.
D'Agostino's inspiring selflessness and perseverance got us thinking about some of our favorite stories from the action sports world of people overcoming exceptional odds to succeed in their respective domains.
Here are just a few of them: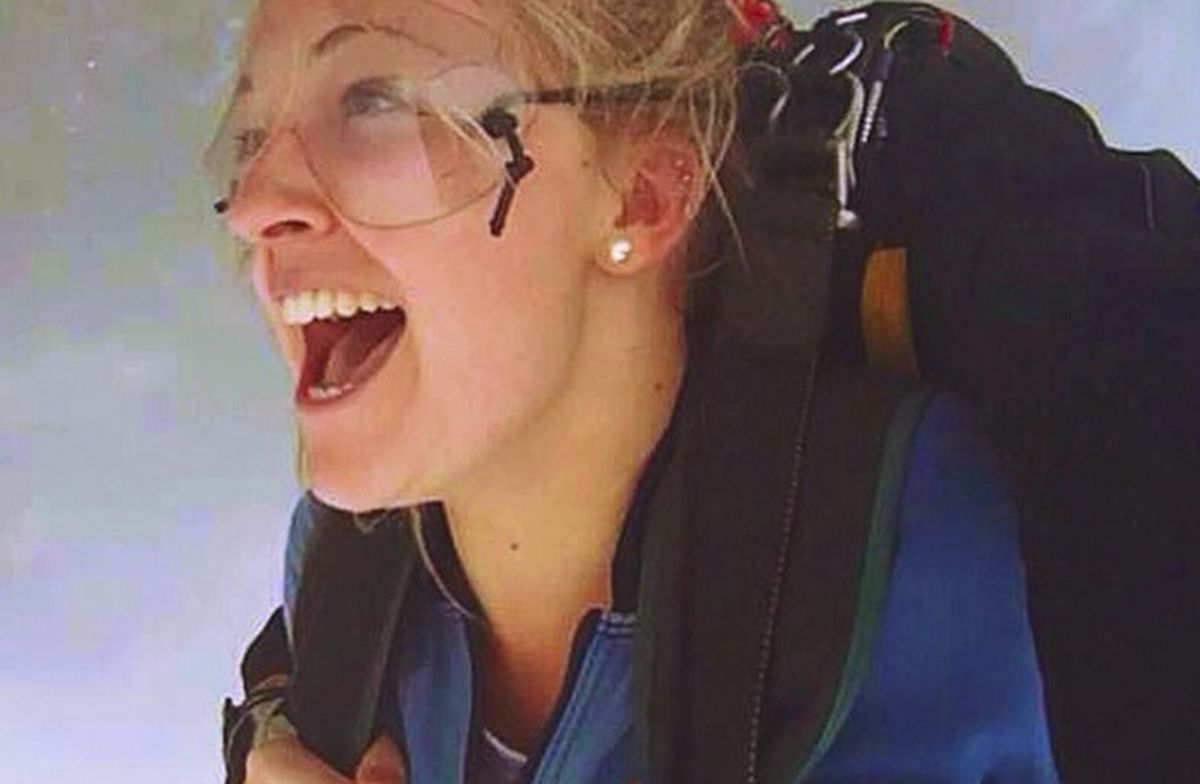 In June 2013, Emma Carey came face-to-face with death when a horrific skydiving accident in Switzerland broke her back in two places, shattered her pelvis and left her confined to a wheelchair.
Doctors at the time of her accident told Carey she was lucky just to be alive, and that she would never be able to walk again.
Fast forward three years later, and the 23-year-old Carey has not only defied all expectations by regaining full mobility, but has become a bit of a health guru online, promoting positivity and healthy habits to her 55,000 Instagram followers, while sharing stories from her road to recovery.
"Of course I would love to have my old body back, I would love to be carefree again but that doesn't necessarily mean I would change what happened," Carey told GrindTV last year about her accident. "I have come way too far to want to erase everything — you erase the trauma and you erase the lessons. As cheesy as it sounds; good can come from anything, if you are willing to let it."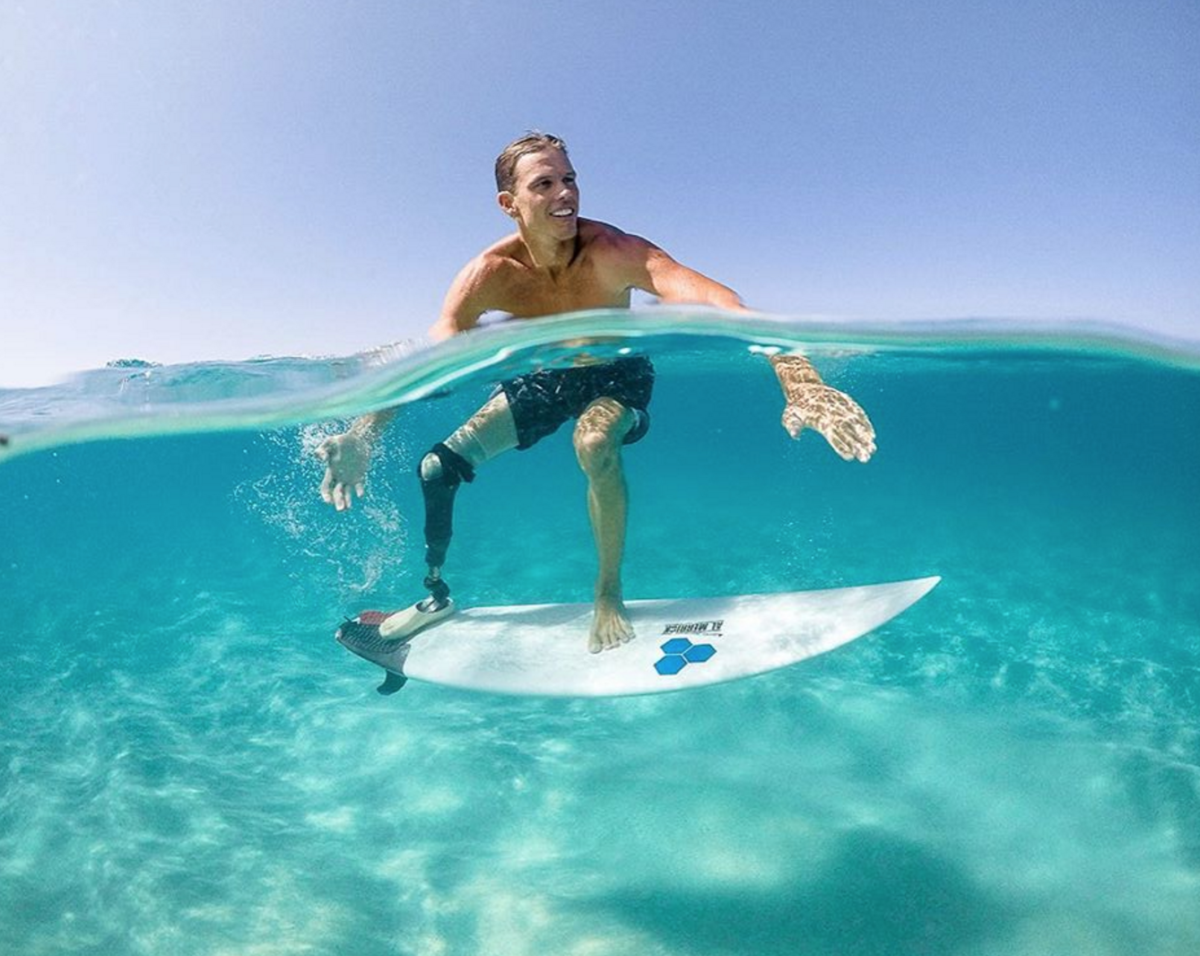 In 1998, an 18-year-old Mike Coots lost his right leg in a tiger shark attack while bodyboarding off the coast of the Hawaiian island of Kauai.
Instead of letting his missing leg hold him back, Coots became a highly successful surf photographer.
Coots actually began surfing more after his injury. And if that weren't enough, Coots has now become a vocal activist in the world of ocean conservation, working to protect shark species worldwide.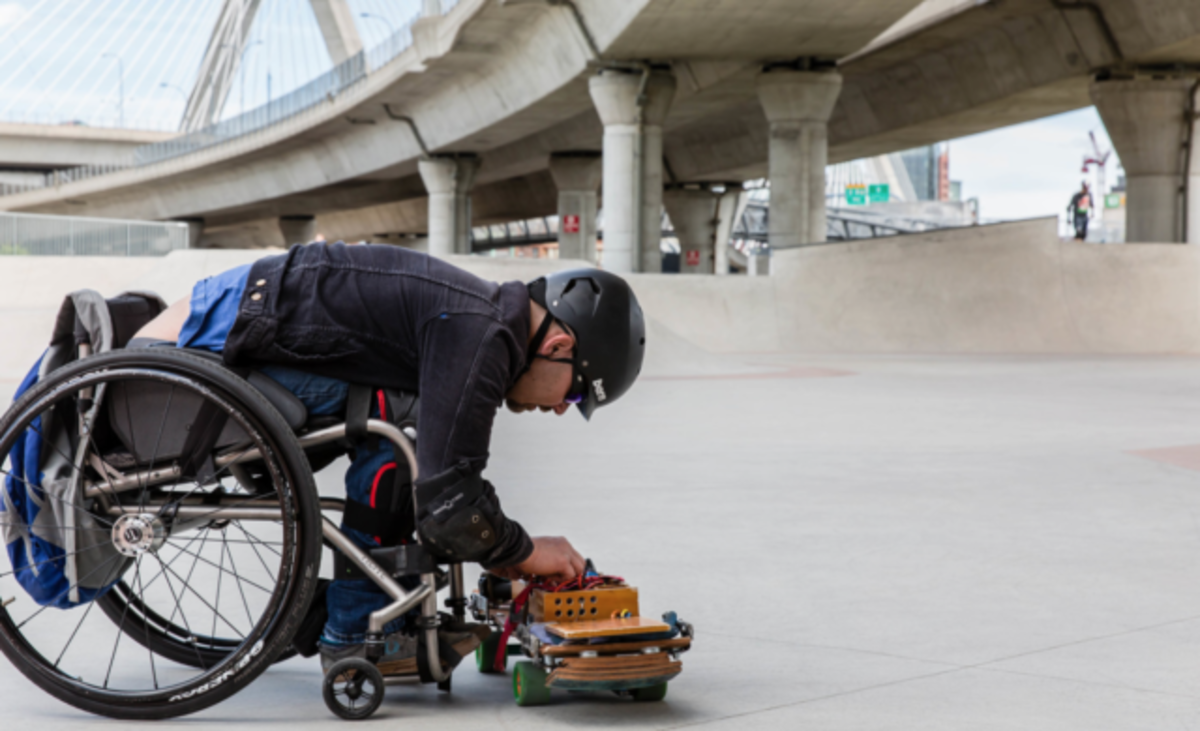 Erik Kondo was paralyzed from the chest down more than 30 years ago in a motorcycle accident during his sophomore year of college.
Despite having no prior experience skateboarding, the 51-year-old Kondo decided to take up the sport earlier this year simply because he saw it as an opportunity for wheelchair users to experience a new type of movement.
Kondo told GrindTV after creating what he believes to be the world's first skateboard for wheelchair users: "There's mono-skiing and surfing, and there really aren't many other adaptive sports that focus on balance besides skateboarding right now for people in wheelchairs."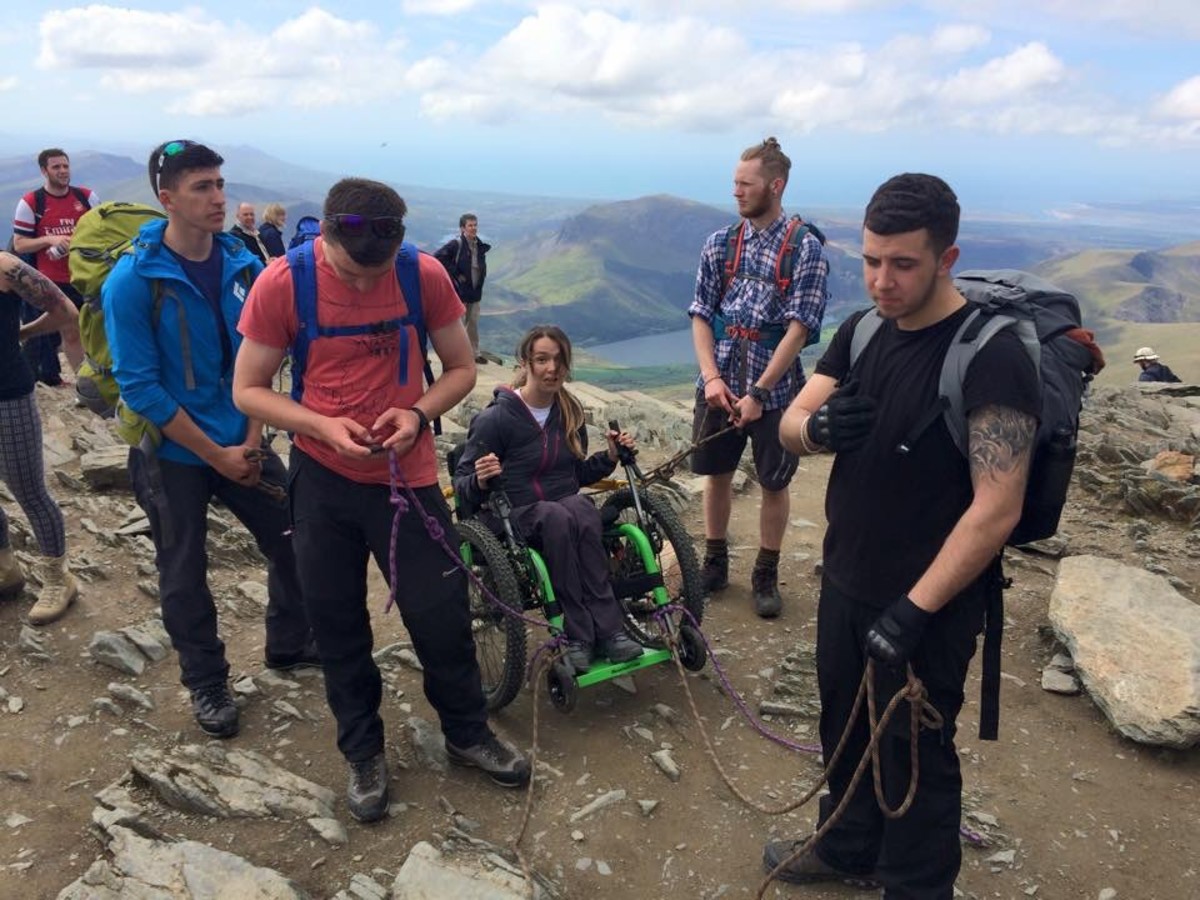 In 2004, Laura May was an active 11-year-old living in Lancashire, England when a routine surgery to help correct her scoliosis went horribly awry and left May paralyzed from the chest down.
After years of disappointment, May found an unlikely outlet that allowed her to be active again in rock climbing.
Using a specialized harness and belay system, May has been working to continue her outdoor passions while blogging about her experience.
"I'd like people with and without disabilities to see that you can still do a hell of a lot more than you might think, and it doesn't have to be the 'conventional wheelchair' way," May told GrindTV. "You can just be you."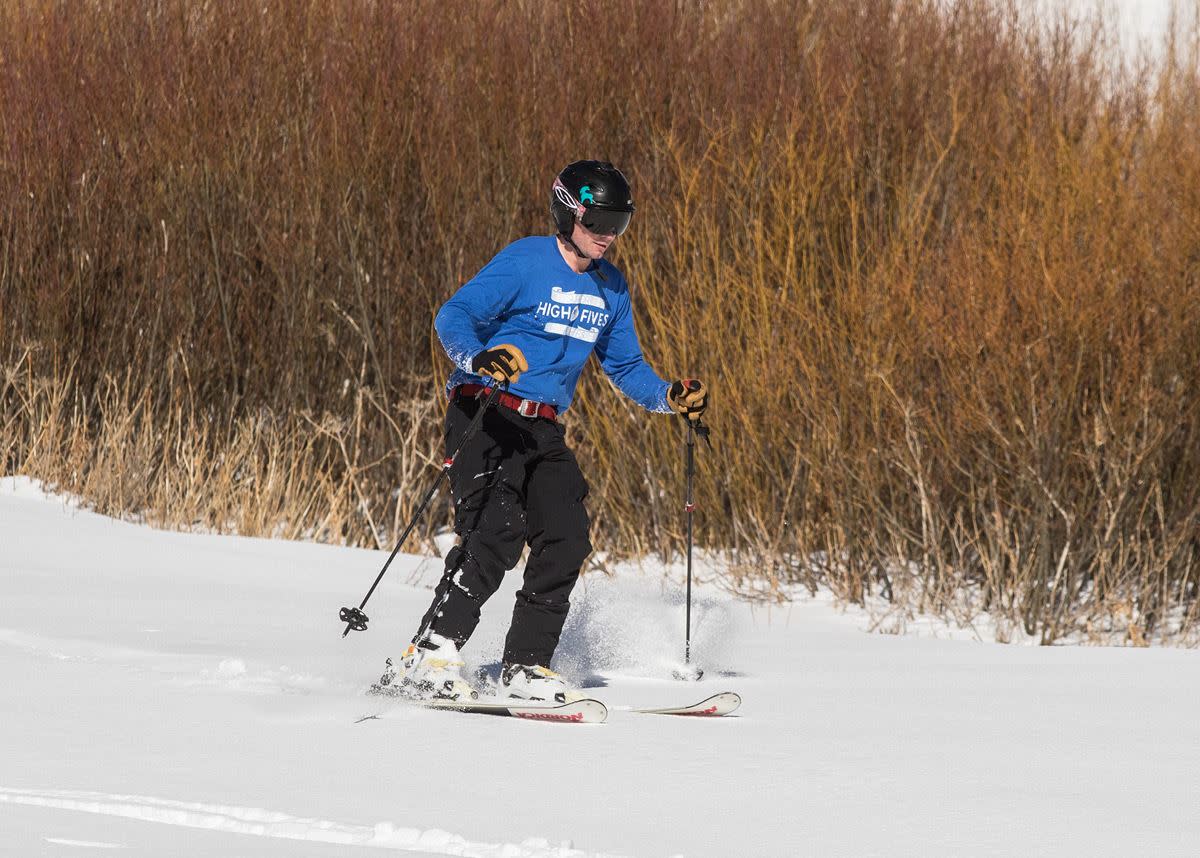 On Nov. 24, 2014, ski photographer Jim Harris was paralyzed after breaking seven of his vertebrae in a skiing accident in Chile. Exactly one year later, Harris strapped on ski boots for the first time since his injury and carved some turns at Alta Ski Resort in Utah.
On his Instagram account, Harris has catalogued his progress towards full health as he has gone from struggling to walk to skiing bunny hills to mountain biking in Utah and backcountry skiing in British Columbia.
He still posts videos of his rehab efforts to help motivate others in addition to beautiful photography from his adventures in the outdoors.
More from GrindTV
Save the Waves Film Fest launching East Coast tour dates
These are the most bikeable cities in America
5 really fun things to do on your next camping trip
For access to exclusive gear videos, celebrity interviews, and more, subscribe on YouTube!