Branded Content
Outdoor Curious: Mountaineer and Diversity Advocate Tyrhee Moore on the Power of Representation
This article was produced in partnership with Eddie Bauer
As a Black man from Washington, D.C., Tyrhee Moore grew up a long way from the mountains. But the first time he stood on a summit, he knew he was exactly where he was supposed to be.
Moore learned to camp, paddle, and hike at annual summer camps in Jackson Hole, Wyoming. The experiences fostered his love for the outdoors, but mountains still seemed impossibly far from his urban upbringing. So he signed up for a mountaineering course with the National Outdoor Leadership School in the North Cascades. When he climbed to the summit of Eldorado Peak, he felt a tectonic shift.
"To stand on top of a mountain was so empowering," says Moore, now 28. "Struggling to get to the top really showed me what I was capable of."
It kicked off an improbable career. At 18, Moore joined the first all-Black team to summit Mount Denali, the highest mountain in North America. He went on to climb several other major mountains all over the world. And in 2018, he founded Soul Trak Outdoors. The D.C.-based non-profit helps make outdoor activities more accessible to people in the BIPOC community. It's a calling honed from Moore's experience as the only person of color on many of his adventures.
We caught up with Moore to learn about his experiences as an underrepresented member of the outdoor community, why inclusivity matters, and how everyone can make the trails and summits more welcoming.
Men's Journal: When was the first time you felt like you didn't fit in?
Tyrhee Moore: I was 16 and on my first NOLS course. I was the only Black kid. It was already tough. I was in Alaska on a 30-day course, carrying a 70-pound backpack. And then you pile on the additional weight and difficulty of being different. I felt very out of my element. For a long time being outdoors was a struggle between who I was and the culture I was expected to fit into. Growing up, the idea of skiing, climbing, or rafting for a living was absurd. I was expected to go to college, get a job and find a corporate career. That was success. A job that straddled leisure and work was not relatable to my community. And I couldn't see myself in those jobs because no one in a leadership role looked like me. I had great mentors and inspirations in the outdoors, but it's hard to resonate deeply with someone when they're not physically representative of you. That didn't change until Expedition Denali.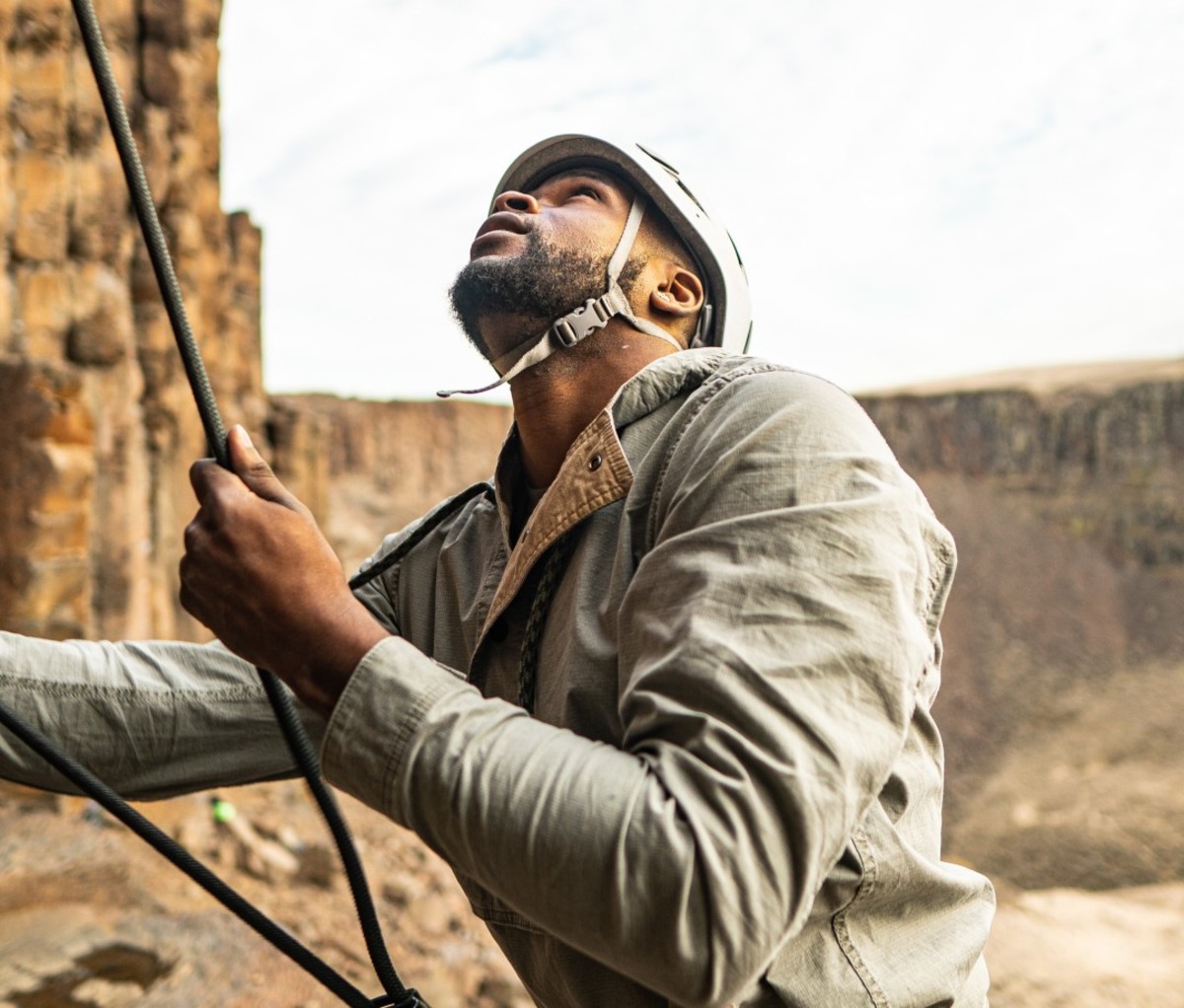 How did you end up on that 2013 climb?
Someone put out an invitation to all the Black outdoors people to come to a weekend at Lake Tahoe. I walked into this room with 40-plus Black mountaineers and climbers. My mind was blown. I didn't even know these people existed. They were all incredibly accomplished and talented. I didn't think I deserved to be there. At the same time it was the sort of validation I needed. I left that weekend knowing I'd found the community I'd been seeking for so long.
How did that climb change you?
I was very selfish before. It was about me getting out and being active, climbing as much as I could. Denali showed me there was something bigger than me going on. I was the youngest person on the team and everyone else had worked with the same degree of isolation I experienced, but for much longer. I came home extremely motivated and inspired to engage and invigorate the BIPOC community.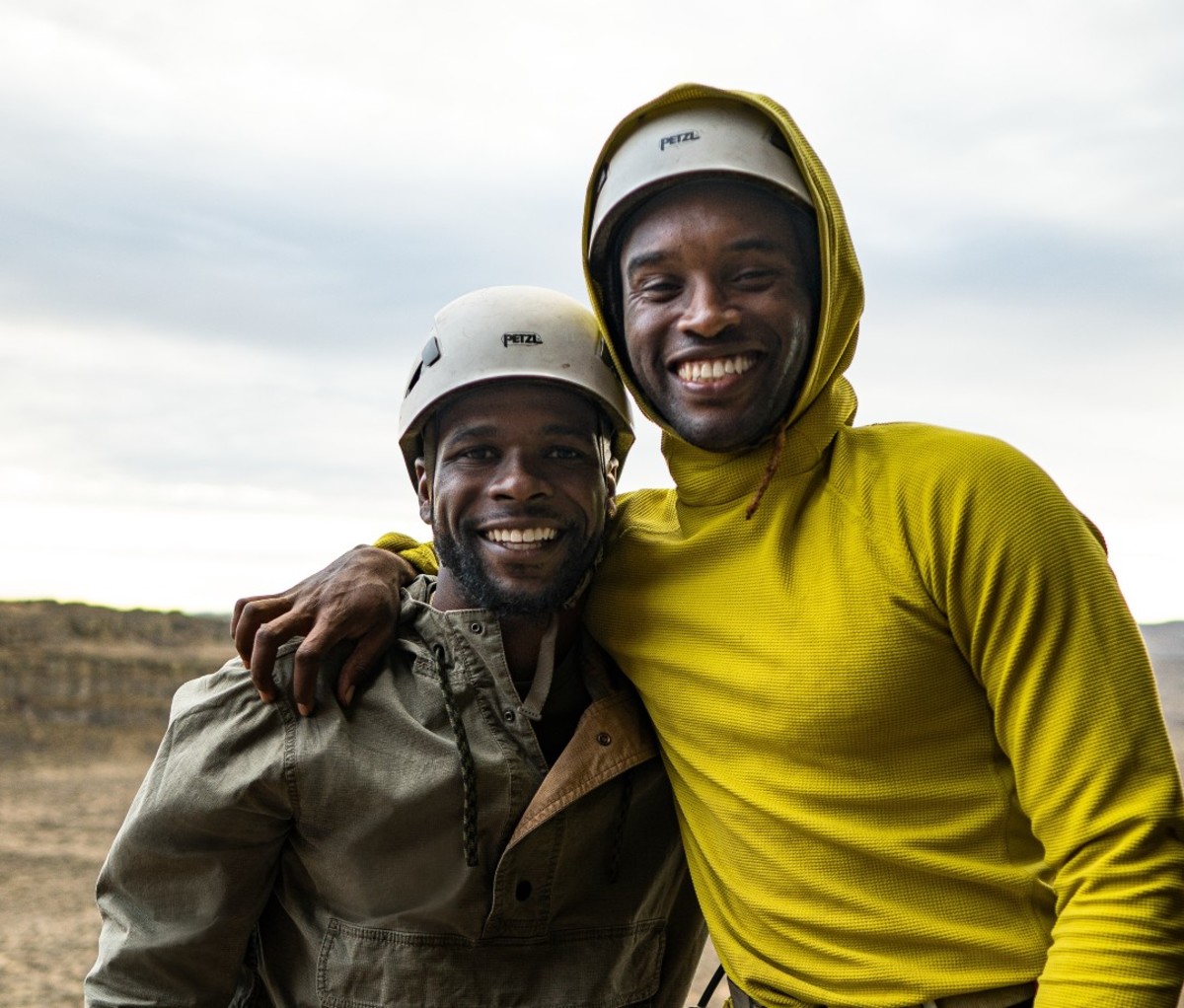 Why is it important to encourage diversity in the outdoors?
There are the natural benefits for mental and physical health—just being outdoors makes us feel better. But I think it's bigger than that. You can't just convince someone to care about a place. First you have to show the value of green space. If it's somewhere they go for a hike or to play with their kids, they're going to naturally want to protect it for themselves, then they'll be open to learning about the other reasons.
What keeps minorities from getting outside?
Following the Denali climb, we traveled the country for a year sharing our experience on the mountain. I talked to thousands of people in the BIPOC community and kept hearing the same thing: They were going for hikes; they wanted to be outside; but there were financial barriers, or they couldn't get to the trail, or they didn't know how to take the next step and start climbing. When I heard the same needs for resources over and over, I knew I needed to figure this out.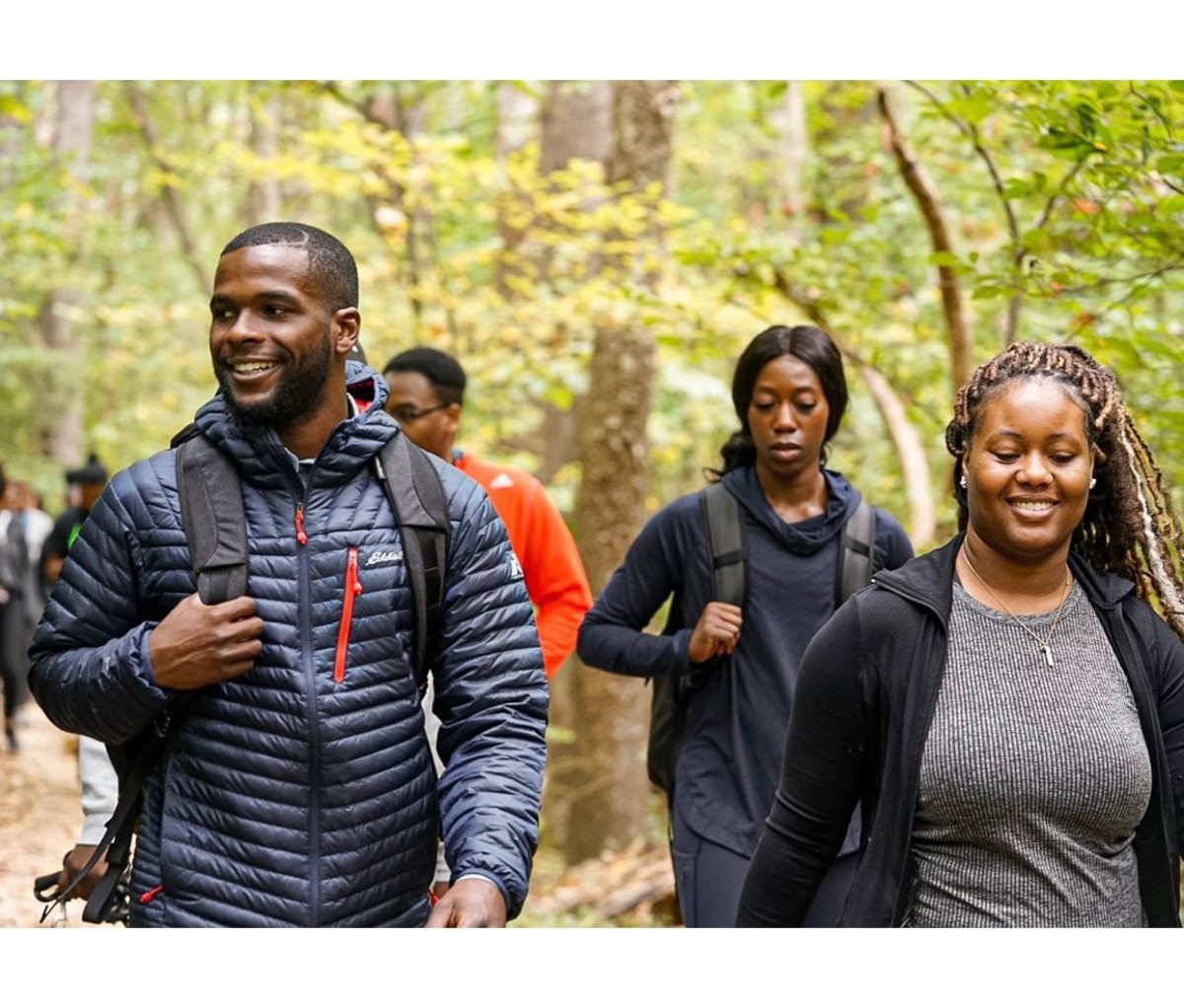 How did that lead to Soul Trak Outdoors?
As an instructor and outdoorsman, I did my best to inspire others, but I realized as an organization I could pull in more resources. I started Soul Trak as a catalyst to inspire people to come outside and to encourage more stakeholders to work with the community.
Can you give an example of the kind of role a stakeholder might play?
Eddie Bauer was one of our first partners. They're a huge funding partner and provider of gear and equipment for our different programs. Their support is consistent, which is really nice. We work together to fully think about how to get more people outdoors so they don't need us. We're building a sustainable model, so people have no apprehension to be out on their own.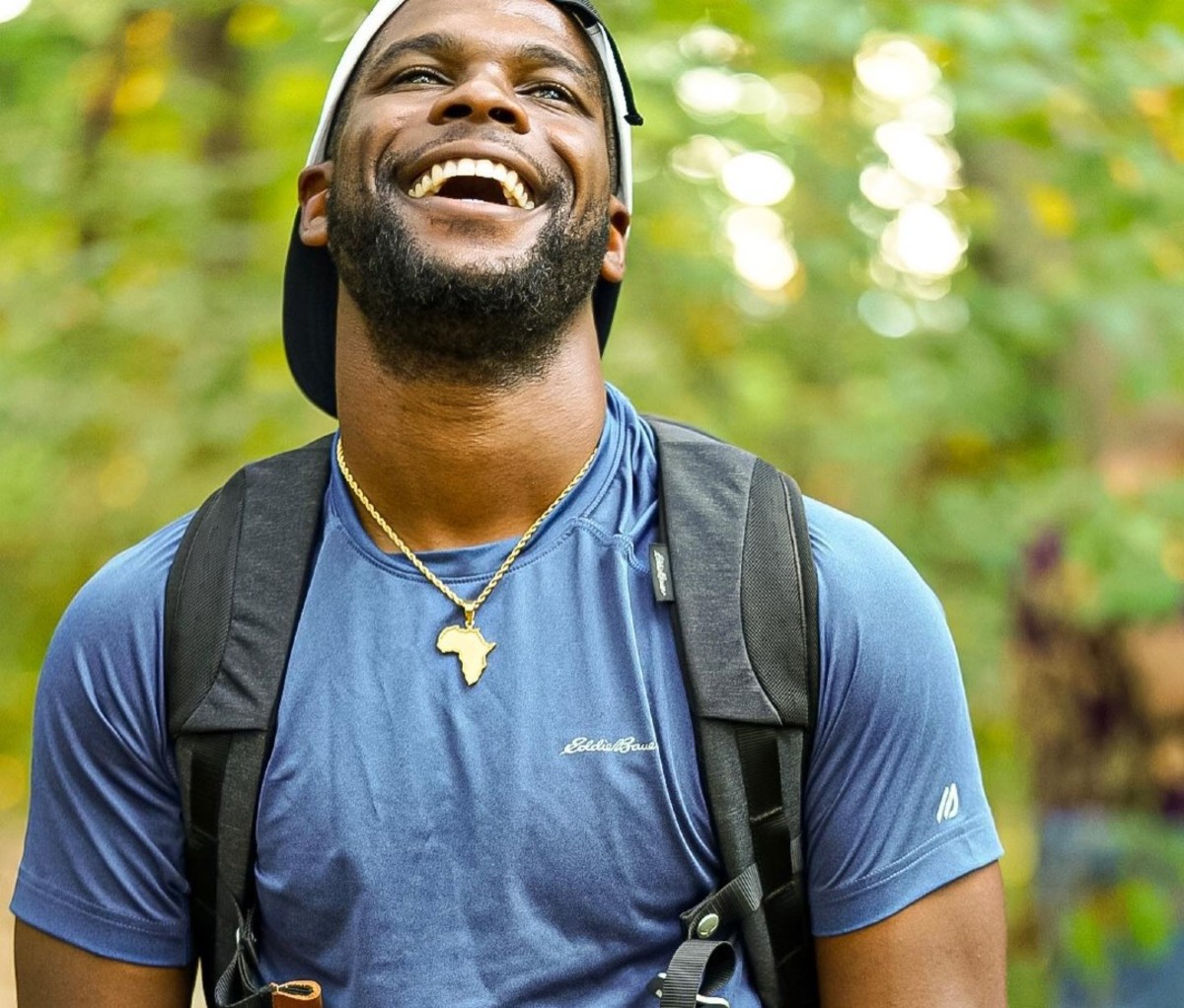 What's your favorite piece of Eddie Bauer gear?
That's a tough one. I love the flannels. I wear them religiously. They're very versatile. I wear them day to day and around camp. It's a classic outdoor look and fits my style really well.
What can individuals do to help create a more welcoming environment at the crag or trailhead?
For people who've existed in the outdoor space for a long time, they can remember when they started and what they needed to feel comfortable. They can think about what they can do now to provide that for others. You can also just be friendly in the space. Saying "Hi, how ya doing?" can go a long way in avoiding discomfort and making others feel comfortable.
What's next for you and Soul Trak?
Personally, I want to get out more. I've been tied to my work for the last four years. I have a couple big climbs in mind for this year. I want to spend more time in the Andes. Particularly, I want to organize a trip to Aconcagua (the highest mountain in South America) with a team I work with. For Soul Trak it's building out what we do. More resources, more training, more gear, so the community can look to us to get started. There's lots more work to do. Redefining what the outdoors looks likes is going to take time.
Want to get outdoors but don't have the right gear? Eddie Bauer's got you covered. Choose between gear rentals or shop resale to get outfitted with everything you need.
For access to exclusive gear videos, celebrity interviews, and more, subscribe on YouTube!