Whitewater can be scary. Fortunately, Eric Friedenson has discovered a few key lessons in his attempt to instill a love of rivers, whitewater and the outdoors with his two children:
– SPEND TIME ON THE WATER, PERIOD.
– FUN MATTERS FIRST. IN OR OUT OF THE BOAT — IT'S JUST ANOTHER TOY
– PROGRESS SLOWLY THROUGH FLATWATER TO CLASS I
– DO NOT PUSH WHEN THEY'RE SCARED
– SWIM EVERY RAPID FIRST
Friedenson, 50, is a Bethesda, Md.-based elementary science teacher who picked up kayaking as a means to cope with the hot summers after relocating to the D.C. area following graduate school.
"For me, it was the love of nature," Friedenson says of the draw. "It was seeing bald eagles and osprey, plus the adventure part — running harder rapids, ultimately paddling the Moise with my wife, Aileen, followed by Great Falls right before Kaelin (my fist son) was born, when I was 35."
The Friedensons, who met through kayaking, spent the next years with Kaelin below the Chutes on the Potomac, simply playing in the sand, floating down to the takeout.
"We found some of the best Class I rapids around and always made sure to say 'whee, whee, whee,'" Friedenson recalls.
By age 2, Kaelin was riding on the back of Eric's kayak while he instructed lessons on the Potomac. Canoeing between mom and dad. They would hike his kayak into other Class I creeks in West Virginia. At 5, Kaelin and his younger brother, Trogon, experienced the first of what became an almost annual, five- to seven-day canoe camping trip on the Chattooga (Sections II and III). The kayak stayed in the canoe for harder rapids, while Kaelin eased into the harder Class I-II drops. "We did it for seven years," Friedenson says. "Even when Kaelin was paddling much more difficult water because it was fun."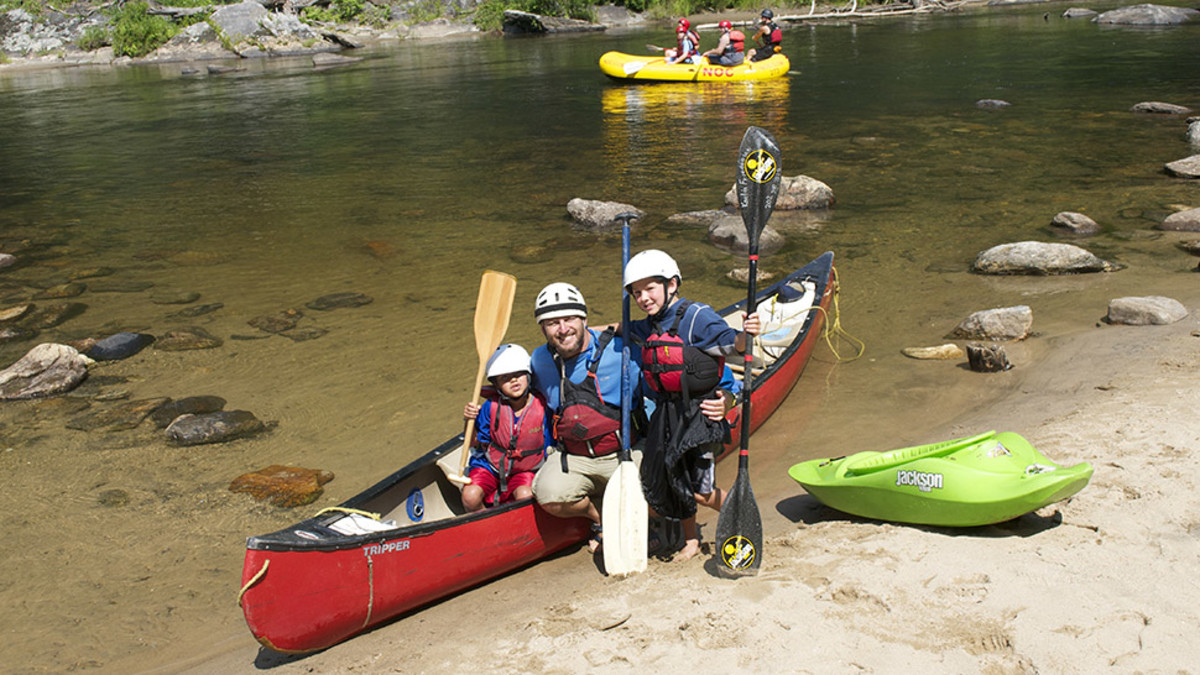 At 8, Friedenson tried taking Kaelin down the Loop section of the Lower Yough—his first time in a neoprene skirt. On the last rapid, Kaelin flipped, tried to pull the skirt for wet-exit, and had difficulty. He was unscathed, but not happy. Lesson learned: Try everything on flatwater and progress slowly.
"The other lesson is remember is that all kids go at different paces and pushing them too fast inhibits and often takes them out of the sport," says Friedenson, who has since watched Kaelin make an outsized mark in both the competitive kayaking spheres of freestyle (third at the 2017 Junior Nationals, plus invites to marquee international events) and slalom (earning a C-1 spot on the U.S. Junior National Team), all before his high school years. Meanwhile, Trogon has taken to whitewater SUP. "Fortunately more me, both my kids love whitewater."
For Friedenson, however, the end goal has nothing to do with results, but rather longevity.
"The whole point is that I have someone with to play with."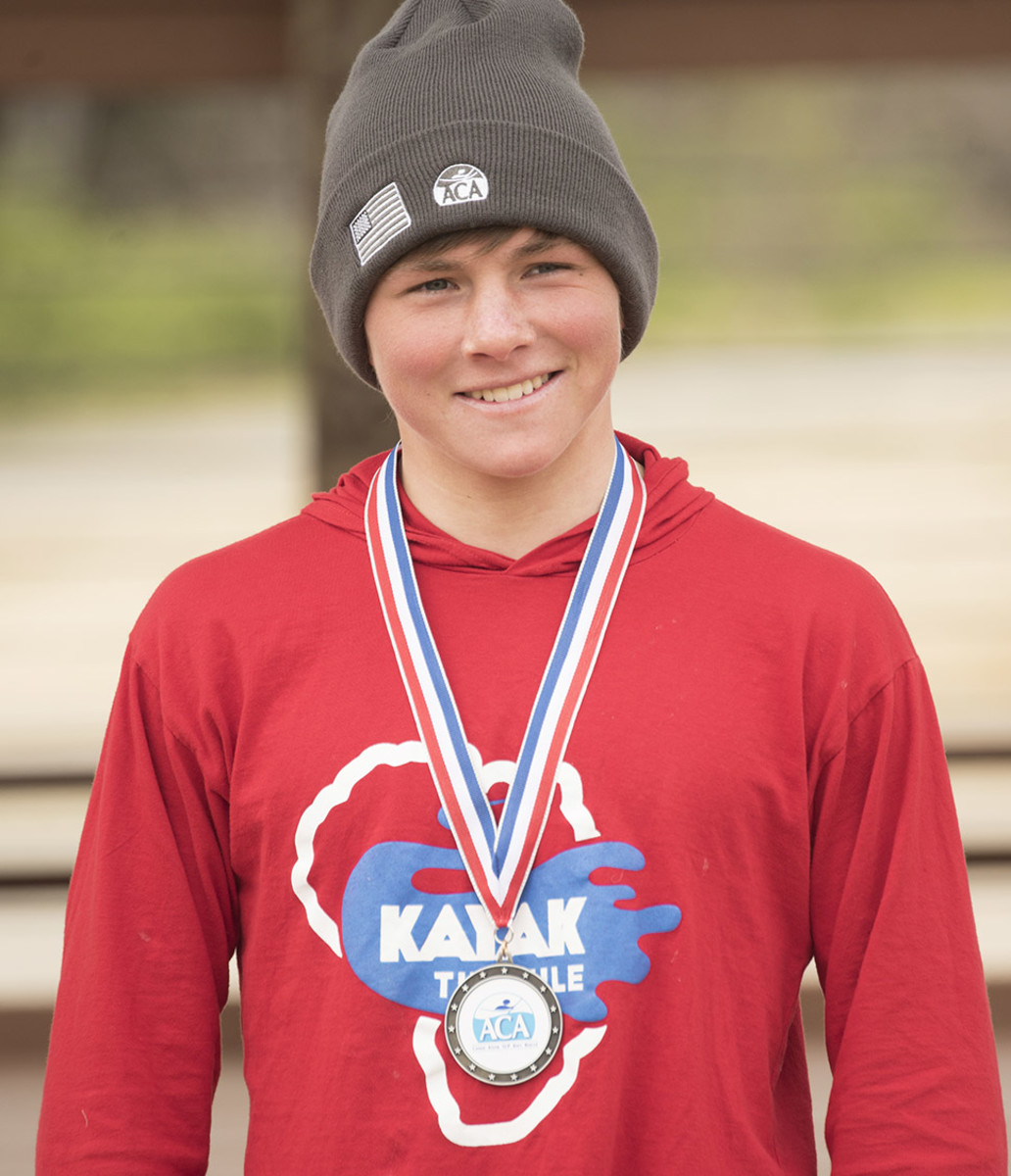 –
–
–
–
–
The article was originally published on Canoe & Kayak
For access to exclusive gear videos, celebrity interviews, and more, subscribe on YouTube!