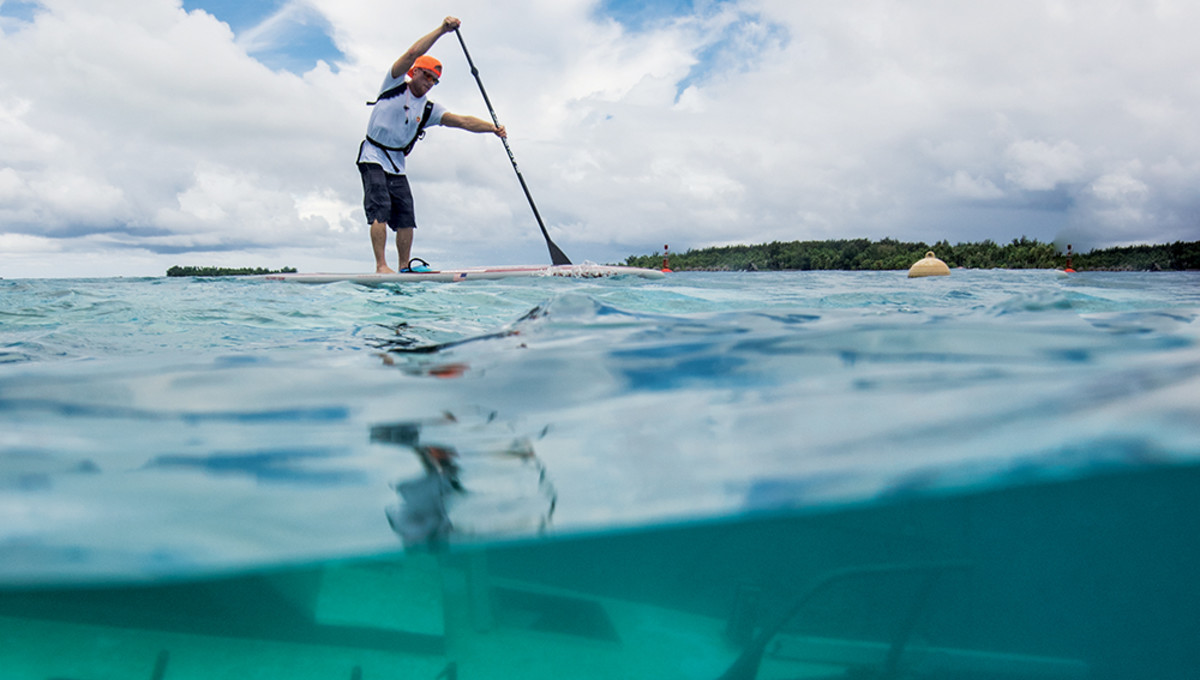 Paddle What You Preach: A Note From The Editor
This letter from the editor was originally published in our Summer 2017 Skills Issue, available here and on newsstands now.
Paddling upwind is stupid.
At least that's what I repeated in my head as I battled for five miles into a whitecap-churning breeze. Wary sailboats passed me as I paddled miles outside Dana Point Harbor, a couple even asking if I was OK. Snot flew from my nose, my shoulders ached and the question kept nagging: Why am I doing this?
Training, for one. Just paddling, two. And, third: doing what we're going to advise you to do later in this issue (Spoiler: paddling upwind is good practice for when you turn around and paddle the other way).
We work hard here at SUP magazine to paddle the talk (or whatever). To give you the best media we can, we must participate accordingly. That means competing in races, surfing different spots, trying new gear, going out on a limb to try a new discipline and even paddling upwind.
The things we say you should try, we have tried. The products we suggest you check out, we actually test. We do it so we can bring you features like the skills package on p. 34, one we hope will elevate your paddling game or at least get you out of your comfort zone. That goal is also why we're always sending our trusted contributors to the often-uncomfortable fringes of standup paddling's frontiers, knowing they'll return with a story to tell.
We do these things because we know that standup paddling provides unique opportunities to live a better life, even if it is a busy one.
Case in point: I'm writing this at a bar in Maui before I get on a red-eye flight home to California, where I'll drive straight to work to finish shipping this issue. But I got to paddle the Maliko downwind run, watch some of the best paddlers in the world compete in the OluKai Ho'olaule'a, and my hair is still wet from a SUP surf session on the north shore. Digital Editor Mike Misselwitz will fly to Bermuda the day we ship this issue to race in the Devil's Isle Challenge. Meanwhile, Contributing Editor Jack Haworth just got back from reporting on his first-ever Carolina Cup.
I'm exhausted, but won't complain. We're good busy. And while water time is part of our job description, it's a job we take seriously to better prepare you for when you get out there yourself.
Even if that means paddling upwind so we can tell you to do the same. –WT
More From The Mag
The article was originally published on Standup Paddling
For access to exclusive gear videos, celebrity interviews, and more, subscribe on YouTube!