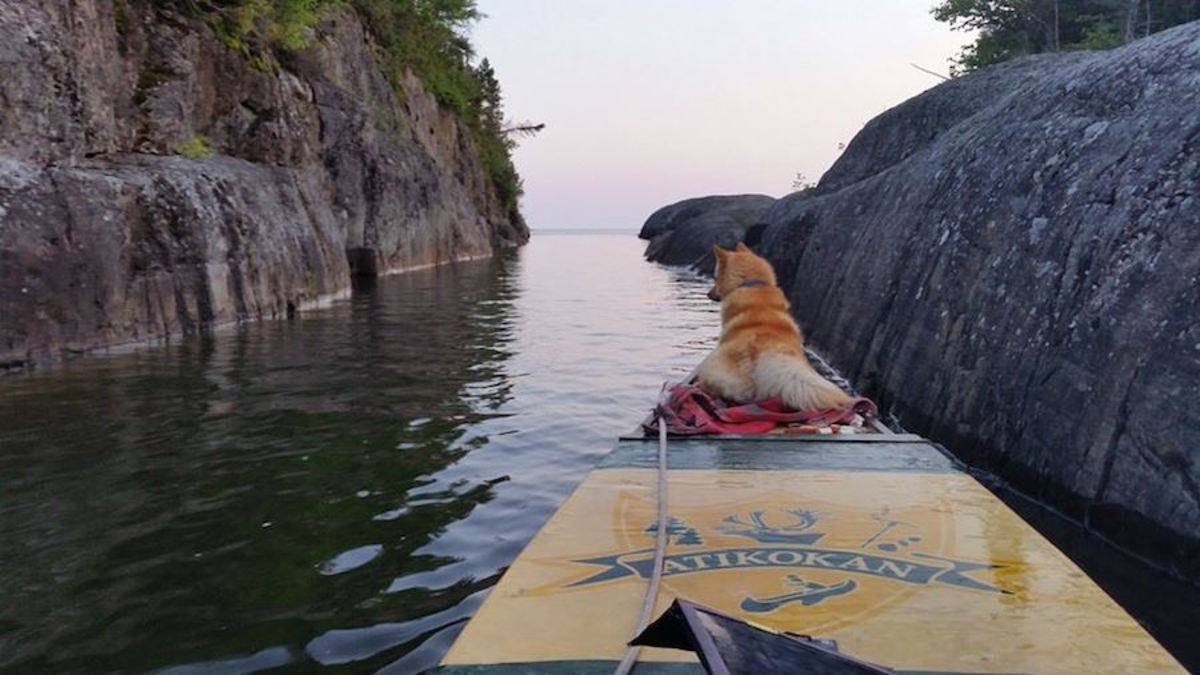 Though he professes to be "not really a spiritual person," Mike Ranta is convinced that "Mother Nature speaks to us in certain ways." In late October, about 200 miles from completing an epic 5,000-mile, single-season canoe crossing of Canada, Ranta and his dog, Spitzii, stopped for a rest and to chat with a woman and her young daughter, whom they'd met while portaging along a road to avoid rough ocean seas on Canada's Atlantic coast. "The mom asked, 'When are you going to stop?'" recalled Ranta in a telephone interview from a roadside diner in Nova Scotia, Canada. "I told her I wanted to make it to Cape Breton [the eastern tip of mainland Canada] but with the weather, that likely wouldn't be until later in November. All of a sudden the shy little girl looked up and said, 'It's really dangerous on the water in November.'
"I'd been thinking how much I want to do the trip again [in 2016]," continued Ranta. "And when that little girl told me it was dangerous, a huge weight was lifted off my shoulders. I decided to stop."
On October 31, Ranta finished his 4,750-mile journey near Tatamagouche, Nova Scotia. Now, the affable 42-year-old is planning to apply to the Guinness Book of World Records for the official title of "longest solo canoe trip in a single season" and make his return to his hometown of Atikokan, Ontario. There, he's hoping to inspire youth with stories from his trip and to work on a project to build the world's largest canoe paddle—an 80-footer made of locally sourced materials—and prepare for more canoe-tripping expeditions.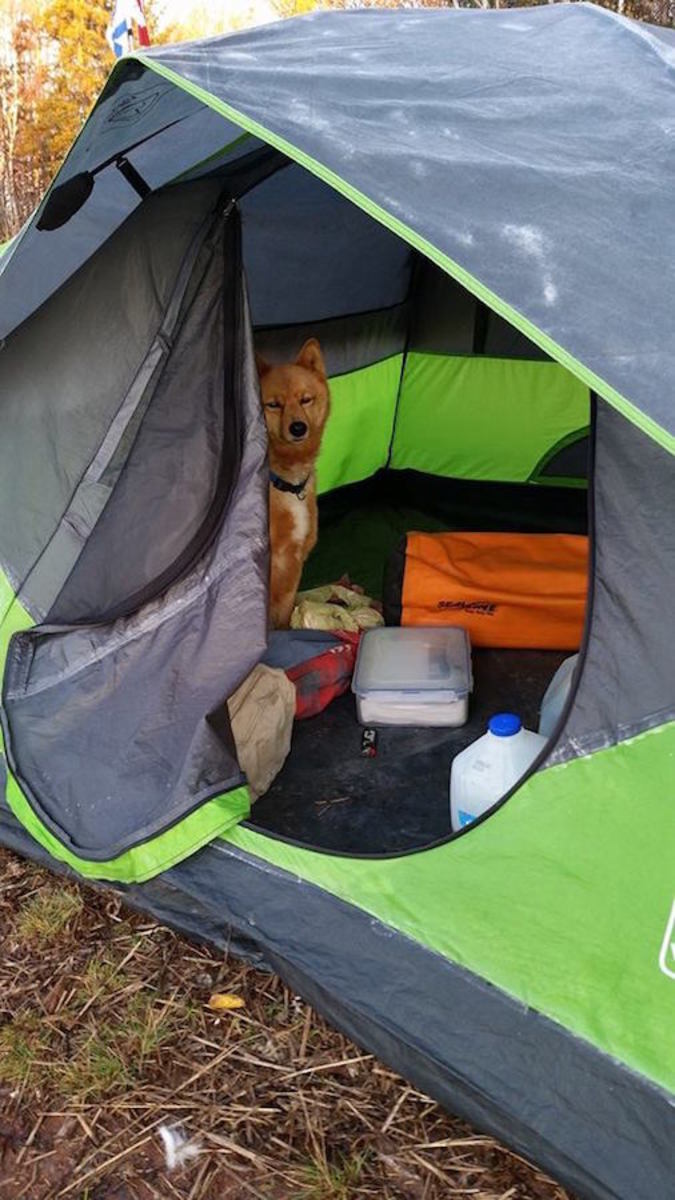 No doubt Ranta will have plenty of tales to share. The final day of his expedition was a great reward for several weeks of "really trying with weather, lots of rain and heavy winds," including a brush with Hurricane Gonzalo. Indeed, the entire East Coast leg of his journey, which marked his first encounter with tidal conditions, was an adventure. "One time in Quebec, I met a guy who invited me to join him for a beer," said Ranta. "I pulled my canoe up on shore and forgot about it … until a few minutes later I looked out and there's my canoe floating away. I stripped down to my underwear and jumped in to rescue it.
"Another time I'm paddling along and saw rocks appearing quite fast ahead of me. I thought, 'Where the hell are these coming from.' At one moment I was in fast water, the next moment I was in no water. I had to drag over a mudflat."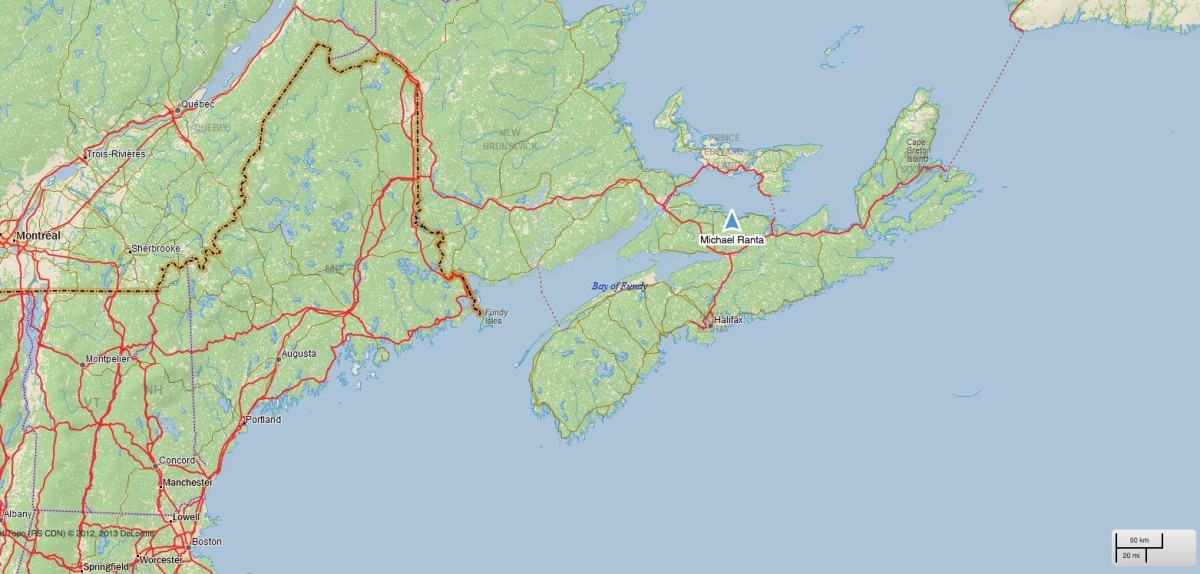 Ranta's journey, which he dedicated to the youth of his hometown, began on the Fraser River in Vancouver, British Columbia on April 1. Besides the splendid scenery of Canadian Rockies, Great Lakes Superior and Huron, and countless other waterways, Ranta said the greatest highlight of the trip were the generous people he and Spitzii met along the way. He came away from the experience with the overwhelming feeling that "Canada has more good than bad," he said. "We're always going to have that. I fell right in love with this country all over again. We've got something really special here and we need to keep it this way. We can't let the mighty dollar change our attitudes on that. That kind of pride is not for sale."
Ranta anticipated a party upon his return to Atikokan. But he's certain the journey's mission is far from over. "I want to keep the ball rolling," he said. "I've got a unique gift for paddling, and my hometown is so tight with this now. I really want to keep that going. We've got something special."
–See our INSIDE LINE VIDEO interview with Mike Ranta.
–Check out a PHOTO ESSAY from Mike Ranta's Paddle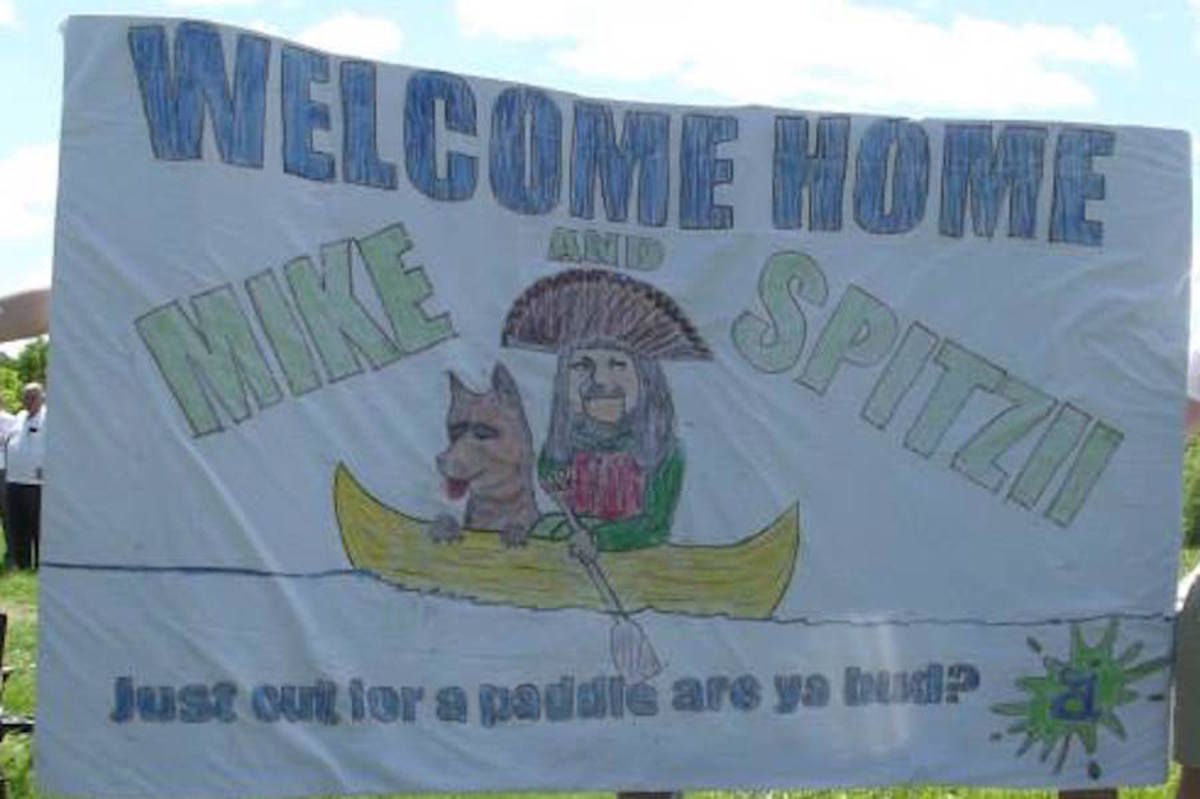 The article was originally published on Canoe & Kayak
For access to exclusive gear videos, celebrity interviews, and more, subscribe on YouTube!