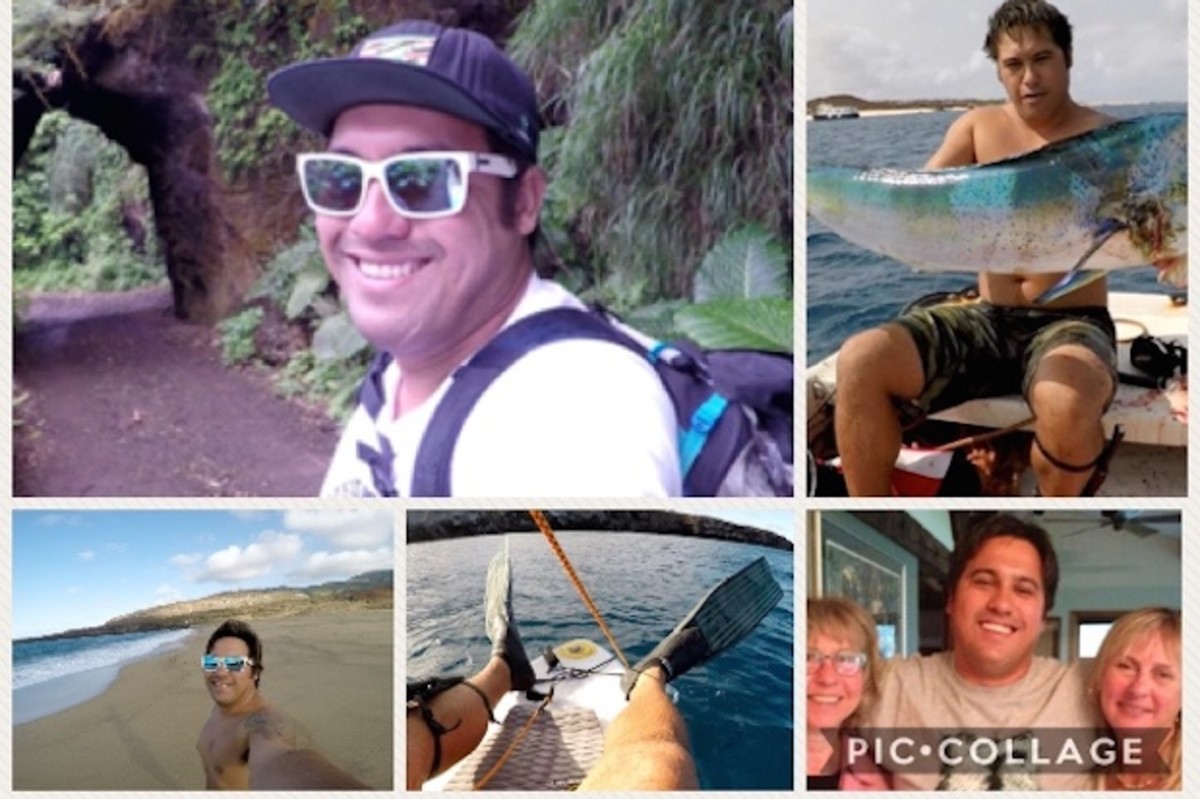 A Hawaii man who was attacked by a large shark while paddleboarding off Ascension Island is alive thanks largely to the 'heroics' of islanders.
Kawika Matsu, 37, was knocked from his board and bitten multiple times by what he believes was a great white shark. Although he was seriously injured, he climbed back onto his board and waited for help.
The attack occurred on July 24, about 300 feet beyond the shore of English Bay, according to The Telegraph.
Matsu, who was bitten on the right shoulder, torso and leg, was helped ashore and rushed to a small hospital on the remote South Atlantic island.
Residents turned out by the hundreds to donate blood for the surgeries Matsu required, according to Hawaii News Now.
Matsu's brother, Kai, told the website: "We want to thank the people on the island that helped him and donated blood. It was hard to communicate with the island. There were a lot of dark days."
Daniel Schempp, a U.S. Air Force Commander on Ascension, told the Telegraph: "He sustained critical bite wounds to his torso and is lucky to be alive, only kept so by the heroics of the small U.S. and U.K. medical teams on the island, and because of the donated blood supplies of volunteers."
Matsu, who had been taking a break from contract work when the attack occurred, has since been flown to a Florida hospital, where he remains under intensive care. (Kai Matsu has not responded to a GrindTV request for an update on his brother's condition.)
On Saturday, a GoFundMe page was established to help cover Kawika's medical costs.
"In these difficult times ahead, he will need the support of his friends, and the community as a whole," reads a message from Kai. "His recovery time will be both extensive and very expensive, but he wants to try to recover as quickly as possible, so he can return to being a waterman. He will never lose his passion for the ocean, and wants to heal and return to the life he loves."
The attack was the second off English Bay in three months, according to the Telegraph. In April, a woman was rescued by her husband and two other men after being bitten by a large shark as her children watched in horror from nearby.
For access to exclusive gear videos, celebrity interviews, and more, subscribe on YouTube!