Monkey Shoulder
Paddler Missing at Columbia Gorge Paddle Challenge
In an unsettling turn of events, a paddler went missing Friday in Hood River, Oregon in preparation for the Naish Columbia Gorge Paddle Challenge.
According to Facebook reports–all conjecture at this point until confirmed by authorities–Andres Pombo of Miami, Florida was doing practice runs on the Columbia River Friday with friends in preparation for the event when he was separated from his board. In GoPro footage found on a camera attached to his board (the board was recovered later), Pombo is seen being separated from his SUP before disappearing off screen. His hydration pack was also found in the river.
The Columbia in Hood River is a massive body of water, literally hundreds of yards wide, creating the border between Oregon on the south, and Washington on the northern shore. The region is a mecca for windsports, as athletes have come to the small town an hour east of Portland for decades to enjoy kite- and windsurfing as well as kayaking, mountain biking, snow riding and other sports. Wind traveling west to east creates incredible swell–there's footage of kitesurfers catching proper waves in the middle of the river–that paddlers can paddle into and surf, actually traveling against the current up river.
The last few days in Hood River have seen a significant wind event with powerful gusts traveling up the Gorge with strong winds being felt into Eastern Oregon and Idaho. Dozens of paddlers have been enjoying the primo conditions ahead of the event. The search continues today. No word on whether races have been postponed but we will update this post as we learn more.
Update, Monday, August 24, 11am PST: The Hood River County Sheriffs Department released a statement to the Hood River News declaring it "highly unlikely" that Pombo survived his swim in the Columbia River. Rescue crews have continued to search throughout the weekend, failing to find anything. The media outlet also confirmed that Pombo was not wearing a PFD or using a leash, thanks to video footage found on the South Florida resident's board.
A site has been set up to help Pombo's family, with the target of raising $10,000. Contributions amounted to nearly $17,000 over the weekend. Click here to help.
Update, Thursday, August 27, August 26, 5:00pm PST: After five days of search and rescue efforts following Pombo's disappearance, at around 9am Wednesday, the Hood River County Sheriff's Office reportedly spotted Pombo's body near Swell City, across the Columbia River from Ruthton Point in Hood River. His body, which was spotted by the Sheriff's Office search plane, was discovered floating in the middle of the massive river not far from where Pombo was believed to have gone under.
"It's just a grim reminder of what can happen," said Hood River County Sheriff Matt English. "We feel terrible for the family…it's a tragic event. We're just glad that we could help when they have a really hard time."
According to coordinators of the fundraising campaign created to help Pombo's family, a portion of the remaining funds will go toward "water safety outreach and education in Andres' honor."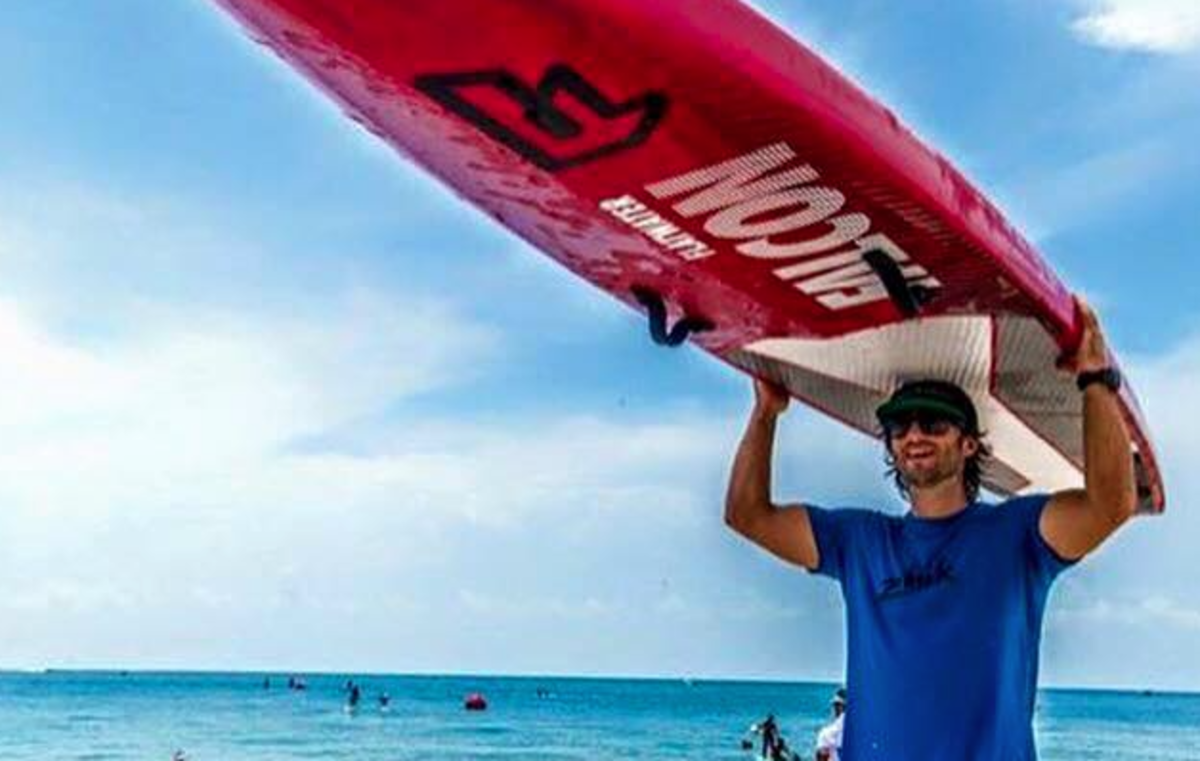 The article was originally published on Standup Paddling
For access to exclusive gear videos, celebrity interviews, and more, subscribe on YouTube!