The Inside Passage is a tidal labyrinth, home to extraordinary marine life and surrounded by rocky shores, temperate rainforest, glaciers, fjords, and snowcapped mountains soaring thousands of feet from the sea. This stunning coastal landscape stretches from British Columbia to southeast Alaska, and attracts huge numbers of visitors each year. But few have experienced the Inside Passage in the manner of Russell Henry, Luke Spence and Dave Moseley.
This past April, Vancouver Island resident Henry, accompanied by Australian Spence and Moseley of the United Kingdom, launched their touring kayaks from the port of Prince Rupert, British Columbia. Their goal was to not only paddle the 500 miles of the Inside Passage from Prince Rupert to its northern terminus in Skagway, Alaska, but also to backcountry ski on the glaciers of coastal peaks.
It was an idea Henry, who is no stranger to such endeavors, has been conjuring for some time. The 25-year-old Canadian holds the human powered speed record circumnavigating Vancouver Island. He has also paddled 4,000 miles from Brazil to Florida with brother, Graham Henry. For this next feat, Henry was able to convince Spence and Moseley to team up and put their boats in motion for a sea kayaking, mountain summiting adventure the group called Paddles and Planks.
Each member of the crew had substantial backcountry ski experience; only Spence lacked self-support kayak touring prowess. As far as sea kayak supported ski touring, that was new terrain for all three—so much so they never had the chance to test-paddle their kayaks with deck-mounted ski gear before departing Vancouver Island on April 1st. That realization materialized (with some concern) on the 21-hour ferry ride from Port Hardy to Prince Rupert.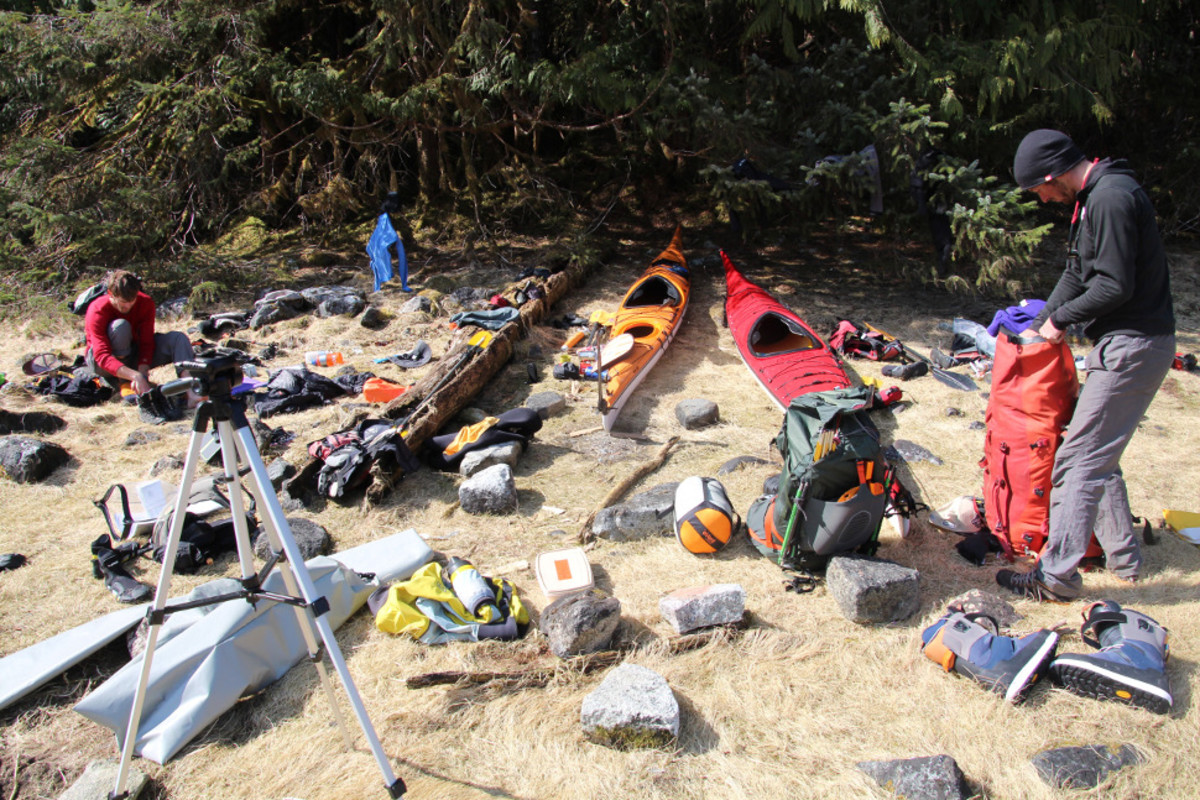 Henry had heard about a similar paddling and skiing mission that had taken place years earlier at Haida Gwaii, a mountainous archipelago far off British Columbia's northern coast. "It didn't work [because] the skis made the kayak too tippy," says Henry. Fortunately, the now slightly nervous trio ascertained their kayaks to float just fine. With their ski gear secured they launched from Prince Rupert and paddled north.
The passage provided relatively protected paddling waters, and they took the opportunity to explore some impressive terrain such as the LeConte Glacier, where they climbed 3,800 vertical feet before turning around to descend the 3,400 ski-able feet, carving back toward sea level.
"It's maybe one of the most beautiful places I've ever been," says Henry of the LeConte Glacier. "We camped on shore in a small fjord. There was a slide path right there, and it was so cold in the fjord we didn't have to go very high."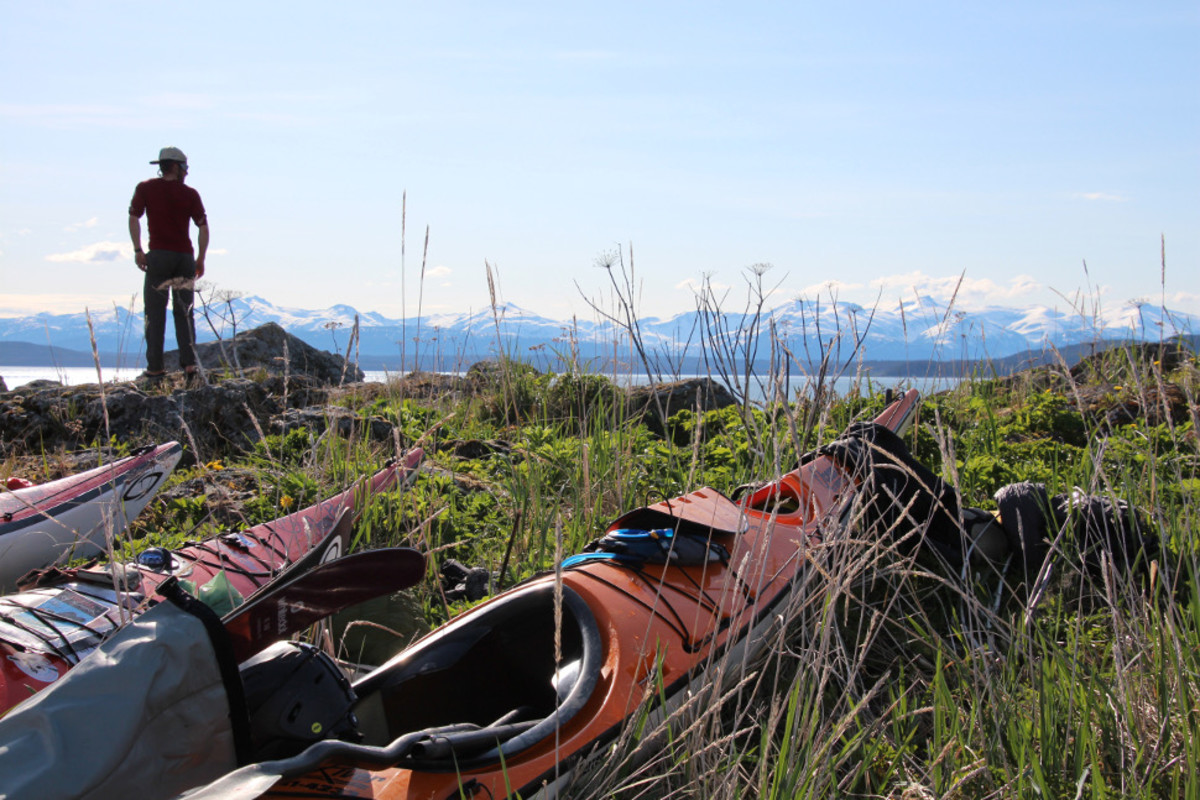 Although locations like LeConte provided just the sort of sport they were after, the crew also encountered the woes of warming temperatures in the alpine. "We knew we would have spring conditions, but were banking on a freeze-thaw cycle," explains Henry. Across the Alaskan border at Juneau, the freeze half of the cycle wasn't quite happening at elevations available from the water's edge. Warmer spring weather created avalanche-prone situations the group would not risk skiing, taking potentially ski-able peaks off the table.
With deteriorating snow conditions dampening late-trip ski prospects, the group paddled on, arriving in Skagway, Alaska on May 17th, concluding a 47-day trek up the Inside Passage, but not without hitching a ride north for one last day of skiing in White Pass, British Columbia to call their mission complete.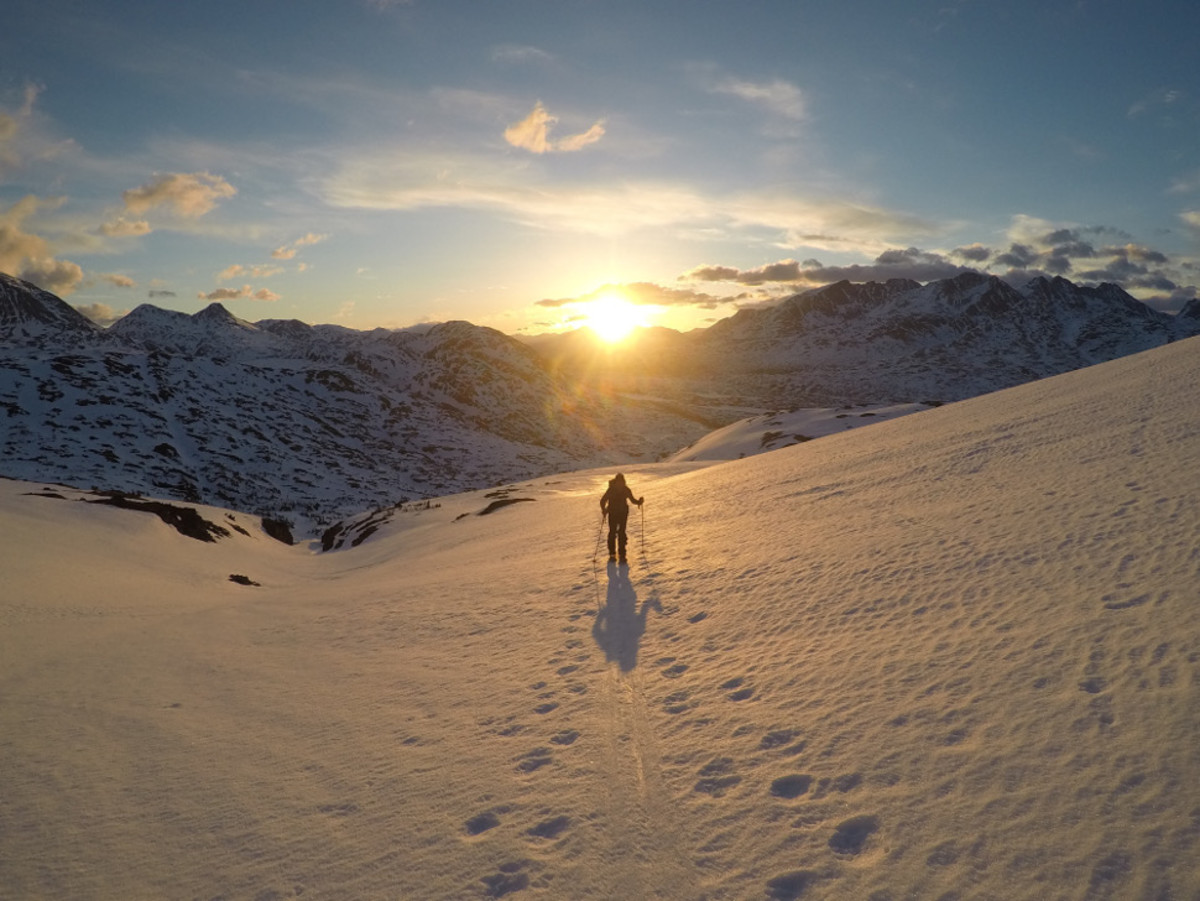 The article was originally published on Canoe & Kayak
For access to exclusive gear videos, celebrity interviews, and more, subscribe on YouTube!