Paddlesports Retailer, the official trade show "for paddlers, by paddlers" celebrated its second year with a bang, wrapping up its successful 2018 move to Oklahoma City on Aug. 30.
After the show's inaugural run last summer in Madison, Wis., organizers selected a new location. The reasons included OKC's world-class urban paddlesports venue on the Oklahoma River, highlighted by the $45.2 million Riversport Rapids Whitewater Center, as well as its Cox Convention Center in the heart of downtown, soon to be replaced by a new, even bigger 200,000-square-foot convention center slated to open in 2020.
"Those are the two primary reasons we moved to Oklahoma City," says Show Manager Charles Connor. "We were out of space in our original location in Madison, and the paddlesports venue on the river worked great for both flatwater and whitewater exhibitors and attendees."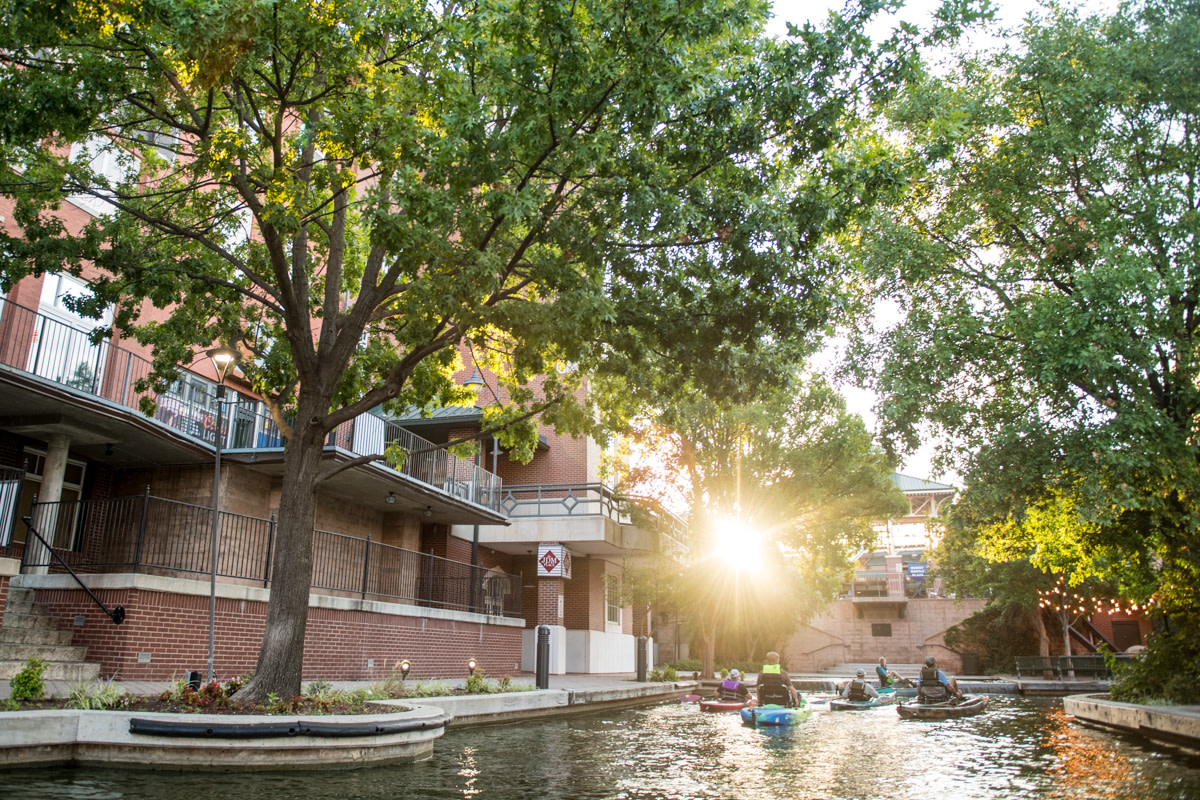 The action kicked off on Monday, Aug. 27, with perhaps the most raucous demo day filled with more collective spills and thrills than the industry has ever seen. Attendees scooched their respective craft — kayaks, SUPs, catarafts, mini-rafts, pedal yaks, IKs and even an inflatable bull — onto the George Jetson-like conveyor belt to shuttle back up for lap and lap on the Class III-IV course designed by five-time World Cup kayak champion Scott Shipley of S20 Designs. The course's six pumps channeled flow into two chutes which converged at the end into a bigger-water two-wave section. It was continuous and big, causing flips, surfs and splashes, all under the watchful eye of safety personnel manning throw ropes from shore.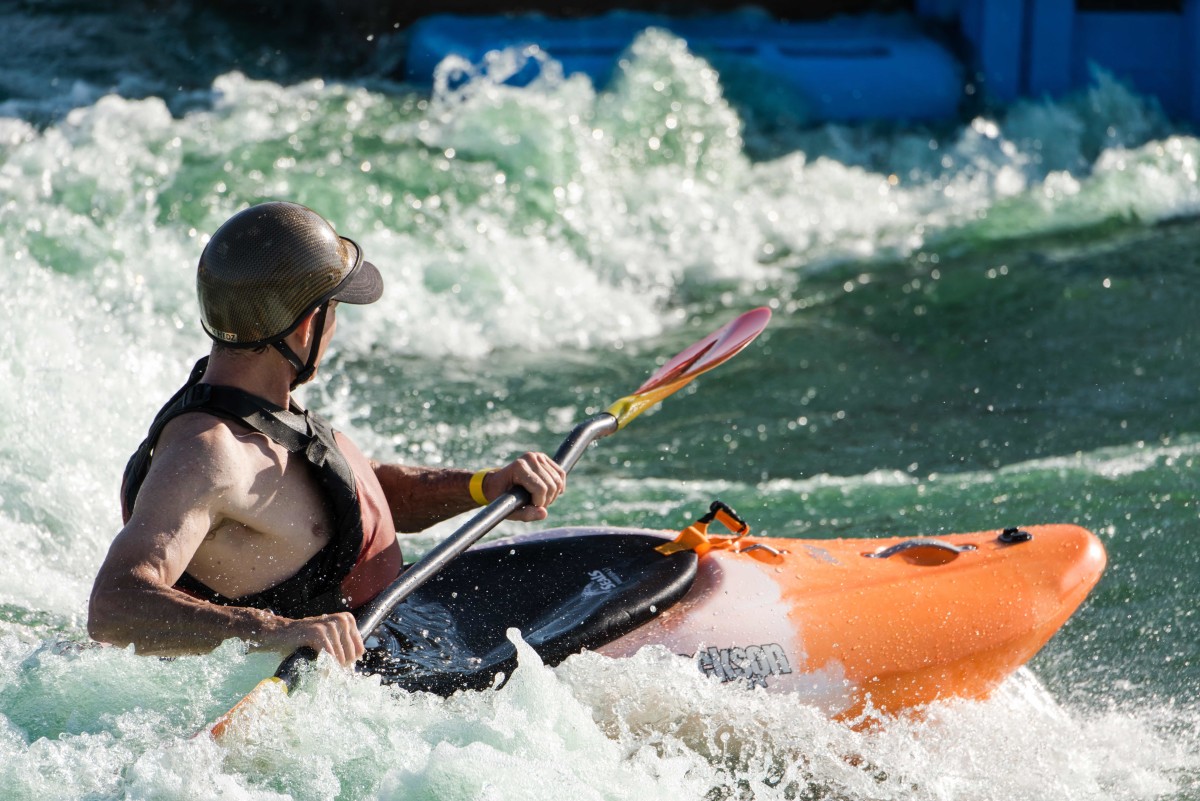 Nearby on the Oklahoma River, meanwhile, exhibitors displayed their flatwater wares, from fishing craft to SUPs, touring and sea kayaks.
"It's exactly why we decided to host the show here," said show co-founder Sutton Bacon, grinning from the bank. "Where else can you get everyone together like this on the water?"
Over the last 10 years, Oklahoma City has invested more than $100 million in its Oklahoma City Boathouse District, the official U.S. Olympic Committee (USOC) Training Site for paddlesports. It includes a world championship-caliber sprint kayak and rowing course, a $45 million Olympic whitewater river and slalom course, and a high-performance training center for elite paddlesports athletes from around the world.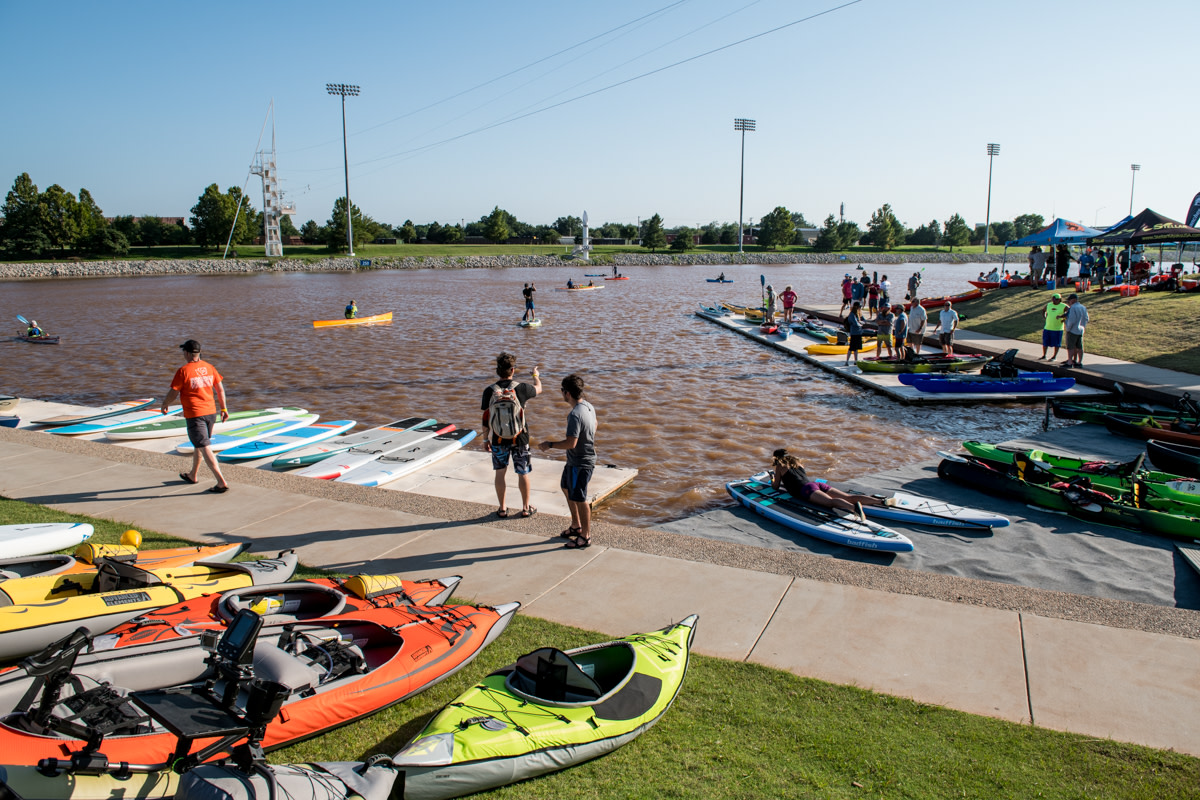 Most attendees gave the venue two thumbs up.
"It's the best on-water event we've seen at a show yet," said Peter Hall, founder of Hala Gear. "It has everything."
The action moved onto to the showroom floor the next three days, where exhibitors were equally enthusiastic. "I base a show's success on how many meetings I have, and we've had more here that at both OR and last year's show," says NRS's David Blue.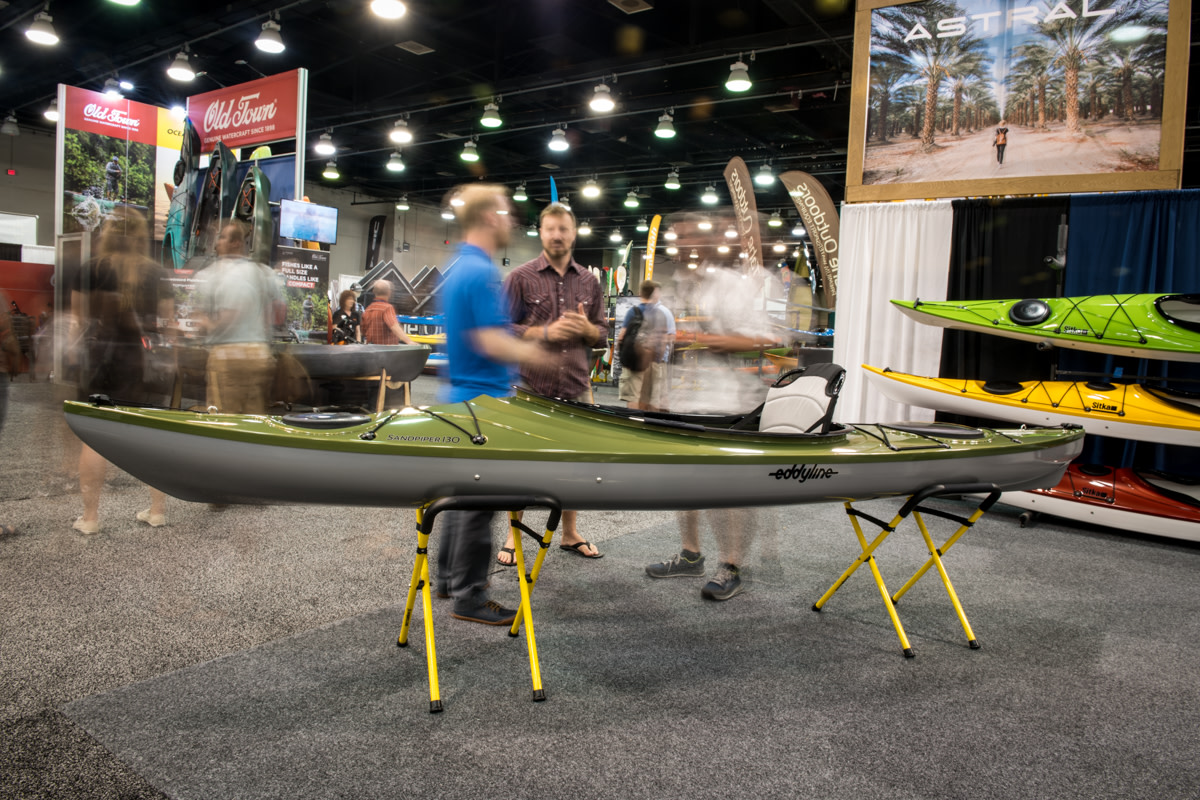 According to Connor, the show saw more than 150 vendors representing more than 200 brands — about the same as its inaugural show in Madison a year earlier. Sampling their wares, says Connor, were 250 different stores and 650 registered buyers.
"It's an exciting next step for Paddlesports Retailer," says Bill Kueper, Vice President of Wenonah Canoe and Chairman of the Paddlesports Trade Coalition. "Oklahoma City offers an unprecedented venue for a gathering of this magnitude that will only continue to grow in years to come."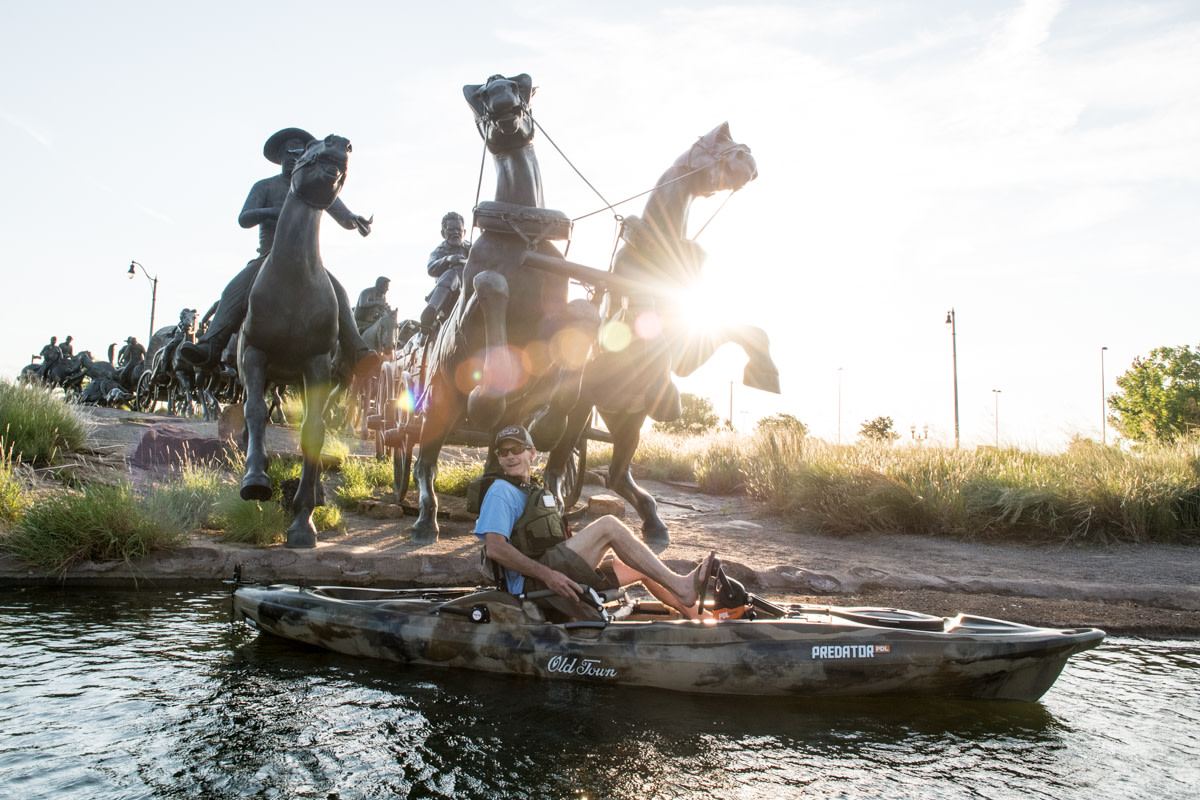 About the only blemish to the whole affair was a Facebook post afterward by Jackson Kayak sales manager Marty Cronin. While he says "the show in OKC this week was amazing for Jackson Kayak and Blue Sky Boatworks," and that it looks like a great year ahead, the company had its truck and trailer stolen while attaching the trailer to the truck.
"They must have been watching from afar while a staff member was behind the truck putting the trailer on," he writes. "As soon as it was done being attached, they opened the truck door and took off with everything. Our staff member was lucky to have gotten out from in between the tail gate and front of the trailer."
— Check out C&K's live coverage from the 2018 Paddlesports Retailer trade show floor in Oklahoma City, plus product spotlights and more new gear that caught our attention.
The article was originally published on Canoe & Kayak
For access to exclusive gear videos, celebrity interviews, and more, subscribe on YouTube!