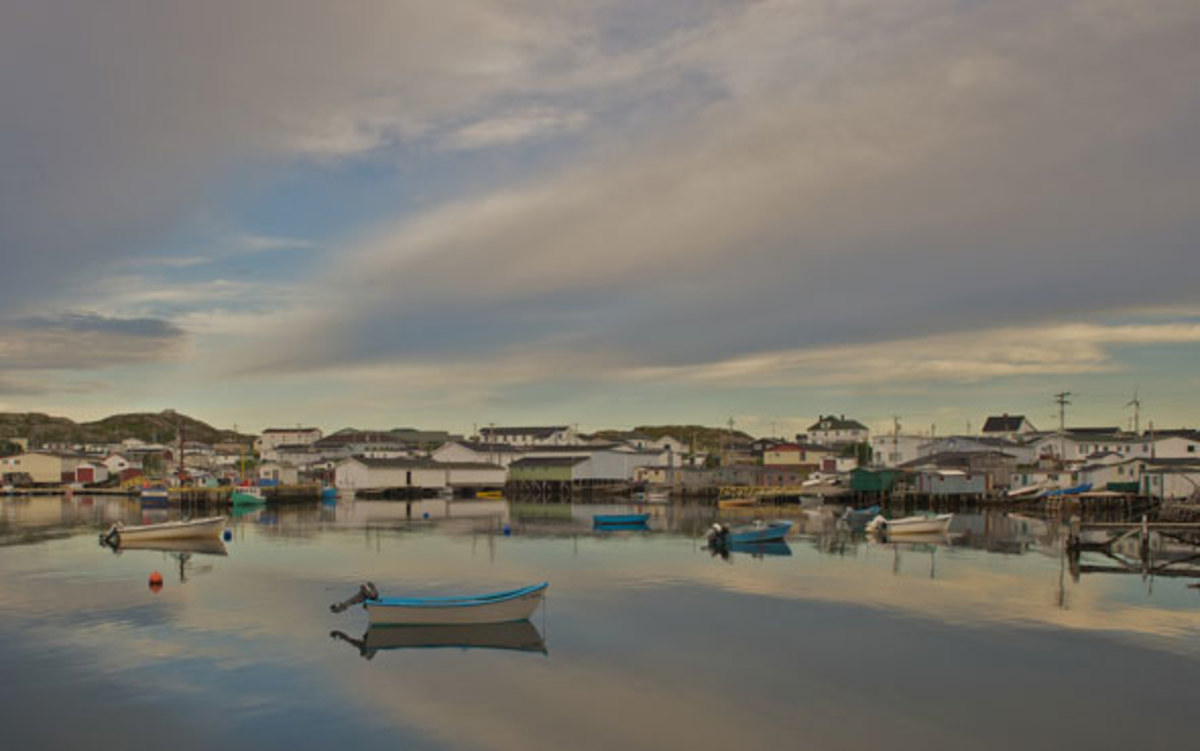 By Doug Scott
Published: January 18, 2011
Nestled in the southwest corner of Newfoundland and Labrador, Canada's eastern-most province, is the tiny fishing village of Burgeo. Home to some spectacular sea kayaking, this picture postcard of a town is blessed with everything on the wish list: Miles of sandy beaches, deep fjords and 300-plus islands to explore. Also, there are no crowds—which should come as no surprise given Burgeo's isolation.
While it has been permanently settled since the 1790s, Burgeo wasn't connected to the rest of the province by road until somewhat recently—1979. Prior to that, the only contact Burgeo—and several other Newfoundland outports—had with the outside world was the daily visit of the mail ferry. I'd long wanted to paddle this part of Canada and, last August, I was excited to finally have the opportunity. We were only going to have four days of kayaking, so the challenge was how to pack as much in as we could.
And while Burgeo may be a great kayaking destination, understand that it is not easy to get to. For us, leaving from the southern part of New Brunswick, it was a seven-hour drive just to get to the ferry terminal in Cape Breton, Nova Scotia. (Note: The ferry from North Sydney, Nova Scotia to Port aux Basques, Newfoundland books up, so it is almost impossible to travel without reservations, which you can make here.) The ferry was another eight hours across Cabot Strait to Port aux Basques. And from there it was another five-hour drive to Burgeo, three hours of which travels the aptly-named Caribou Trail.
The Caribou Trail cuts through tundra that is home to the LaPoile Woodland Caribou herd, some 5,000 strong, so catching a glimpse of these imposing animals is quite likely. When we got to Burgeo we set up our tents at Sandbanks Provincial Park. The campground made a fine basecamp for our day trips. (Note: But, there would be no problem with kayak camping.) We also met a couple of sea kayak guides who worked out of the park, and they were kind to give us some great tips on where to paddle. (Note: Find a list of kayak outfitters and tour operators here.)
We spent a day kayaking among the islands just off shore. The locals say there are 365 islands within five miles of town; one for each day of the year. I didn't count them, but I don't doubt it's true. Some of these islands are quite substantial, up to a mile long, while others rise a couple of hundred feet straight out of the ocean. And some of them used to have small permanent settlements—until the provincial government determined it was impossible to provide adequate education and health care, and initiated a relocation program in the late 1970s.

There are some very moving stories of families loading their entire house on barges and even ice floes, and towing them to larger towns like Burgeo, and leaving behind the communities where their families lived for generations. Morgan Island, about one mile from Burgeo, had just such a settlement. You can still see the foundations of the school and the general store, as well as where some of the houses were located.
And even though no one has lived on Morgan Island for 30 or more years, people still feel ties to the island. It was interesting and heart-warming to see that someone had made the effort to place flowers on a few of the graves in the graveyard, and there were even a few recent graves—strong ties indeed.
Another fantastic day trip was paddling east from Burgeo to the Bay de Loup fjord. The day we went we had strong south winds so we were exposed until well inside the fjord. It was the first time I had paddled up a fjord and I wasn't disappointed. Majestic comes to mind. I felt very humble paddling between these sharply rising hills. We took out at a beach at the head of the fjord and followed a path to the top of the hill where we looked back through the hills to the Atlantic.
Another worthy destination was ten miles off the coast of Burgeo, the Ramea Archipelago. To get there, we loaded the kayaks on the M/V Gallipoli, the ferry to the island of Ramea, the major island of the archipelago. Like Burgeo, Ramea's history is tied to the fishing industry. And like most fishing towns in Newfoundland, they have struggled since the government introduced a cod moratorium, in 1992, following the collapse of the cod fishery.
And like the area around Burgeo, the small, uninhabited islands surrounding Ramea are great to explore. They are also home to two nesting colonies of puffins and this may be one of the best places to see these comical and colorful birds in the wild.
After one more day of exploring the coast line, our trip came to an end… and much too quickly. Another reminder that short trips like this one are both a blessing and a curse: We had some fantastic paddling, but there is much more we didn't do. Naturally, then, I must find time to come back.
The article was originally published on Canoe & Kayak
For access to exclusive gear videos, celebrity interviews, and more, subscribe on YouTube!