Summer is on its way out and while paddlers will surely miss those long, sun-kissed days on the water, we turn now to the season of equal splendor in different expression. The turning of the leaves and brisk breezes foreshadow the adornment of nature's most festive attire: autumn.
It may be a little cooler, but with a few extra layers and some tips on where to travel, paddling in fall is spectacular. Here's the scoop on five destinations sure to make your fall SUP outings as good as any season's.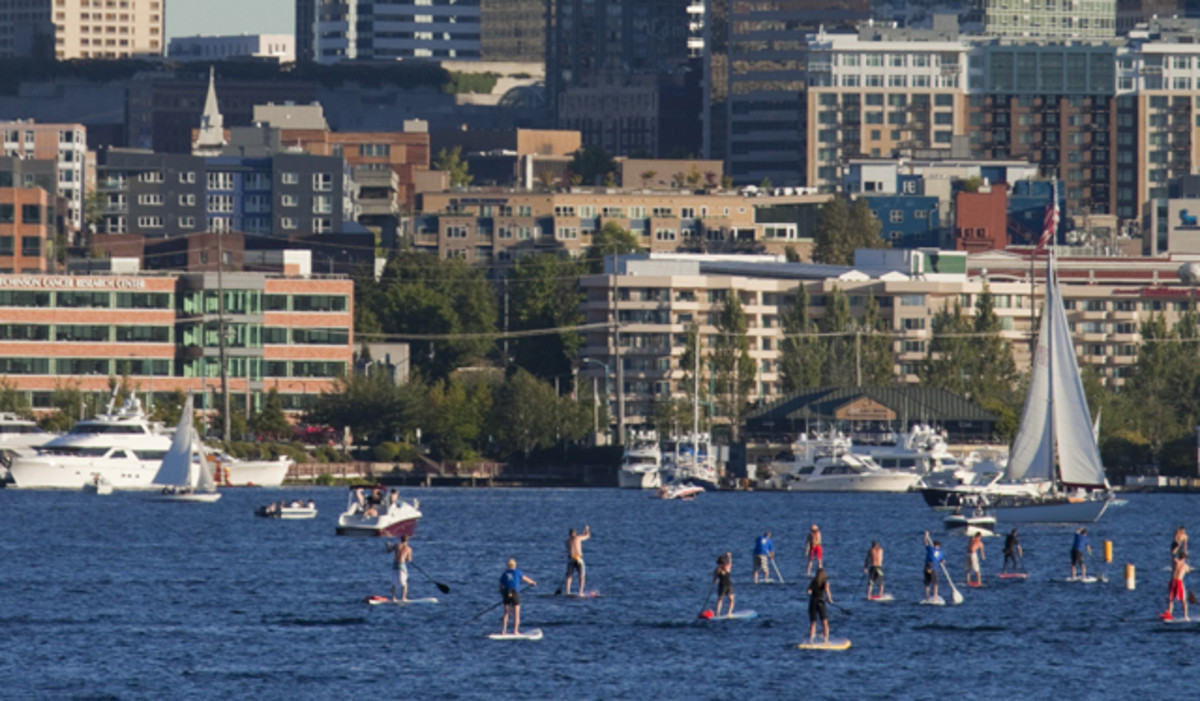 1. Seattle, Washington
More than 40 percent of the Greater Seattle Area is covered in water. Not surprisingly, this proximity has given rise to a healthy community of local paddlers and outfitters, making the region one of the the country's most hospitable standup paddling destinations (save the winter weather). Whether flatwater cruising beneath the I-90 bridge on Lake Washington, paddling through the Ballard Locks or SUP surfing freighter wakes on Puget Sound, the area offers myriad opportunities for every type of standup paddler.
— Endless Ways: Exploring Key Largo By SUP
Come October, the lush hue of the Emerald City turns a wash of apricot, flaxen and crimson as the area's endless symphony of trees—Japanese Maples, Scarlet Oaks and Mountain Silverbells not the least among them—shed a sea of pastel across the land. While you may be able to see your breath hanging in the air during autumn here, the added layers of paddling attire are a minor price to pay for the awe-inspiring views from just about any offshore vantage. Between the natural aesthetic of teeming fall foliage and the quintessential shoreside urban intricacies (punctuated with attractions like the Space Needle and Gasworks Park), autumn paddling in Seattle rivals that of any destination in the world.
Editor's Tip: If you only have one day for the water there, swing by Urban Surf for a cheap rental and hit Lake Union. It will not disappoint.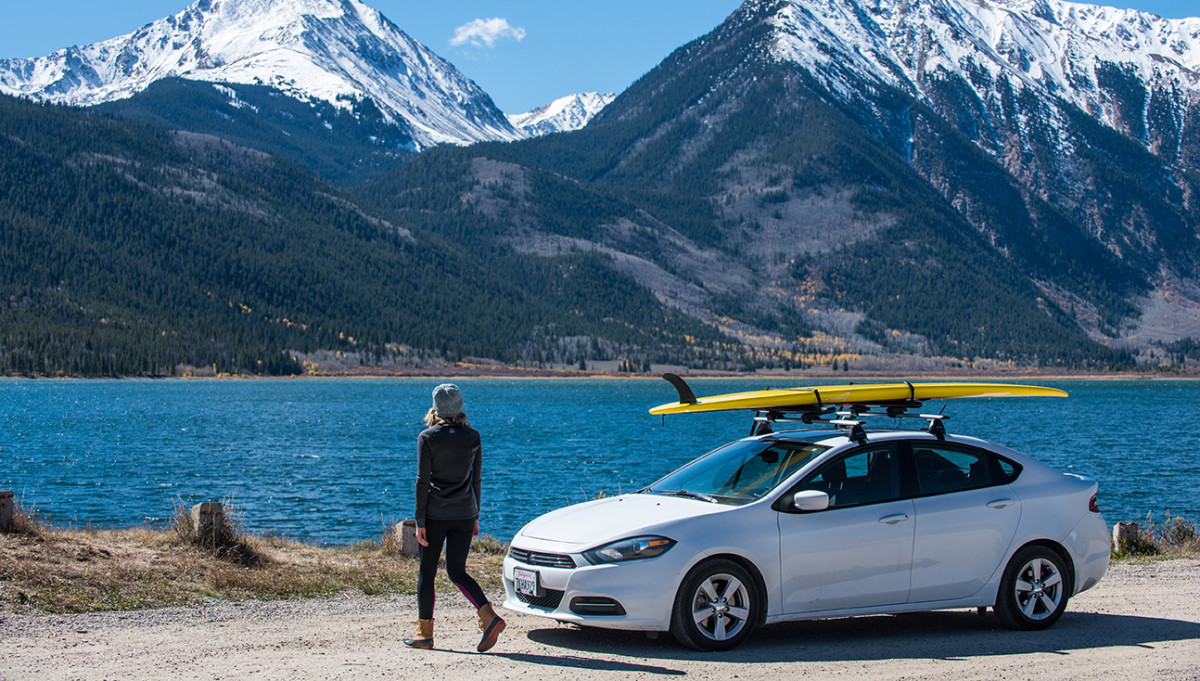 2. Ruby Range, Colorado
If you're looking for a less urban, more elevated paddling adventure this fall, Colorado's Ruby Mountain Range lends a fix to satisfy any outdoor enthusiast. Located north of Crested Butte on the eastern edge of the Rugged Wilderness above Kebler Pass, the verdant green conifers that dominate summer's tone give way to the golden leaves of enormous aspens come fall. Home to the largest aspen grove in the state and riddled with secluded high-alpine lakes of crystal blue snowmelt, the Ruby Range is among the ripest backcountry paddling and day-trip destinations at altitude.
You can set up camp on the shore of Lake Irwin with amenities for $16/night, a perfect launch point for paddling and hiking the surrounding wilderness. Irwin is stocked with rainbow trout so don't forget your fishing pole (and license), and if you're an advanced mountaineer, you might attempt a summit of Mount Owen, the range's tallest peak towering more than 13,000 feet above sea level. Just be sure to check the weather before setting out; with elevations ranging from 8,000 to 13,000 feet, the Ruby's snowcapped skyline can get uncomfortably chilly in autumn, albeit beautiful.
Editor's Tip: Stop off at Old Irwin Cemetery on your way out of the range to wander among the tombstones of the old silver mining camp to get acquainted with the area's fascinating history first-hand.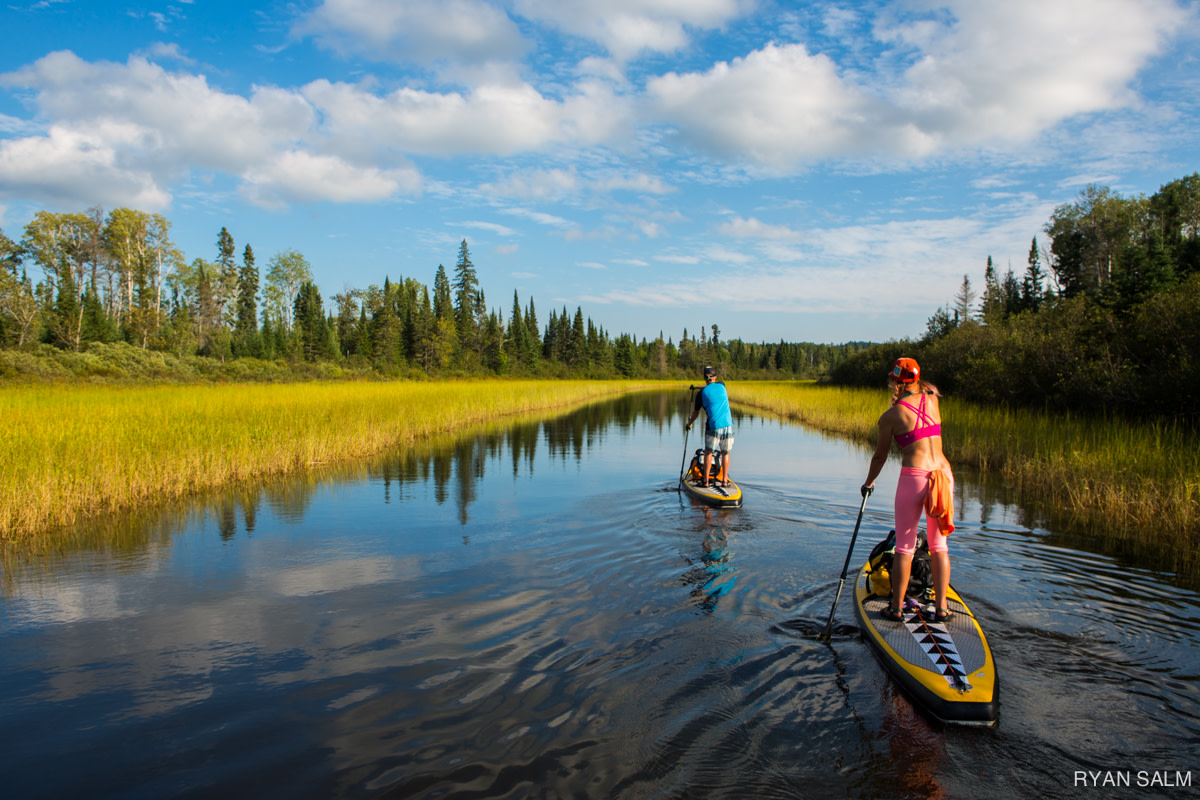 3. Boundary Waters Canoe Area Wilderness, Minnesota
For paddlers looking to really get out there this fall, the aptly named Boundary Waters Canoe Area (BWCA) is a famously remote fishing, paddling and boating destination that straddles the border of Minnesota and Canada, home to at least a thousand pristine lakes and streams that provide more than 15,000 miles of paddling trails.
— Oahu Camping Options for the Budget Traveling Paddler
Less crowded with tourists and mosquitos than the summer months but with more moderate (but still stunning) weather, autumn is an ideal time to visit this isolated geographic marvel. Covered with a thick, green vail of pine, fir and spruce laced with yellow poplars and red maples, sightings of moose and deer, eagles and osprey, beaver, otter, mink, lynx, black bear and even the occasional timberwolf are not uncommon from the waters of this glacier-carved terrain.
Be sure to map your route carefully and take along an experienced guide and GPS rescue tracker as the area boasts little to no cell reception. Do it right and you might not want to leave…at least not till winter.
Editor's Tip: Pack efficiently for the Boundary Waters as portages between waterways is equally as abundant as paddles across them.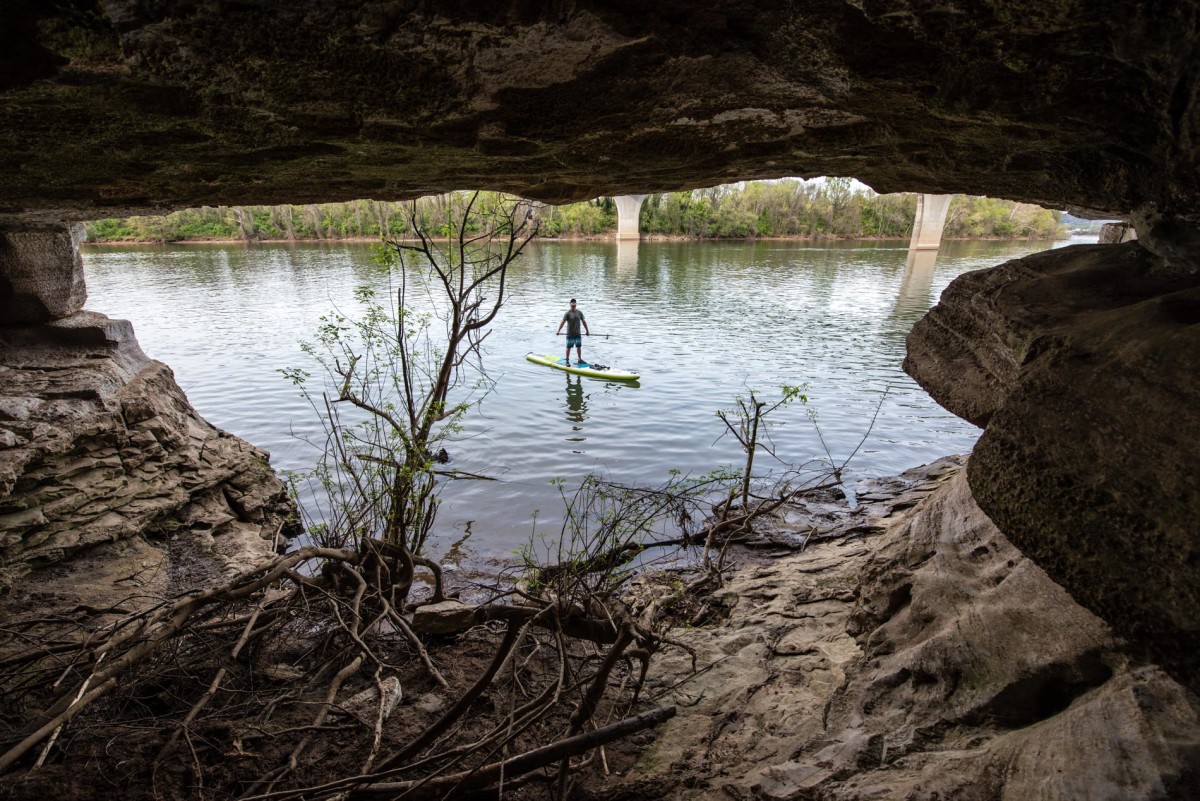 4. Chattanooga, Tennessee
The city of Chattanooga might be the country's most fun name to say, but it's not called the "Scenic City" for nothing. Lining the banks of the Tennessee River in close proximity to wilderness areas like the Tennessee River Gorge (known as 'Tennessee's Grand Canyon) and Prentice Cooper State Forest, autumn sees the habitat of more than 1,000 varieties of trees, plants, grasses and flowers deliver it's most spectacular shades.
In addition to the area's natural offerings, paddlers visiting Chattanooga will also find a healthy dose of history at riverside stops like Bluff View Art District and the Williams Island State Archaeological Park, a protected island on the city's outskirts once home to a range of Native American tribes. The bluffs of Prentice Cooper State Forest and Signal Mountain offer breathtaking views of the river gorge and the city, so be sure to bring along your hiking boots.
Editor's Tip: For an easy and eventful afternoon outing, rent a board from L2 Outside, put in at Ross' Landing and paddle east to watch climbers take on the rock wall beneath the restored 19th-century Walnut Street Pedestrian Bridge.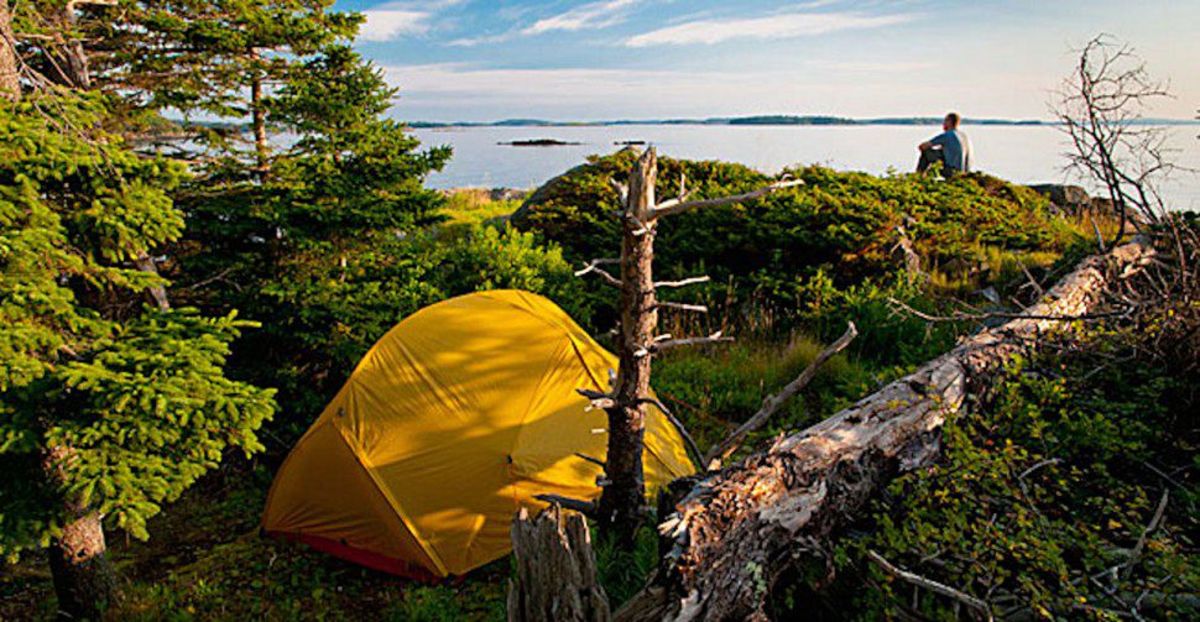 5. Maine Island Trail, Maine
America's first designated water trail, the Maine Island Trail, is a 375-mile route connecting 200 wild islands between New Hampshire and the border of Canada. Property along the trail is owned by a combination of private landowners, conservation organizations, and federal, state and municipal agencies, with plenty of waterside camping options throughout. Whether you're looking for a quick wilderness getaway not too far from civilization or a monthlong off-grid expedition, the Maine Island Trail has something to offer. Beach your SUP at legally accessible points along the trail (make sure you beach it well; tides here commonly rise and fall 10 feet) and venture into the picturesque landscape of untouched wilderness Maine is well-known for.
The trail is lined with primordial kelp and its shorelines offer thick beds of fallen Spruce needles to cushion your campsite. It's not uncommon to have the place all to yourself, save the bald eagles, osprey, ducks, eiders and gulls that comprise a large percentage of the island's population. Also home to mackerel, pollack, stripped bass and a variety of other saltwater species, fishing is one of the most popular activities among paddlers.
Editor's Note: The stretch from Stonington to Merchants Row is among the most stunning, spotted with roughly 60 pink granite coastal islands, many guarded with glacial 'erratics' called Devil's Marbles. 
MORE
Video: Paddler and Pup Explore Scenic Maine
Fall Foliage Foray (courtesy of Canoe & Kayak Magazine)
Paddle Town Profile: Portland, Oregon
The article was originally published on Standup Paddling
For access to exclusive gear videos, celebrity interviews, and more, subscribe on YouTube!