Words by Morgan Mason
Photos by Aaron Black-Schmidt
As we crossed the historic Seven Mile Bridge and arrived on the sandy coral of Big Pine Key, palm leaves swayed in the soft Atlantic breeze, the sweet smell of saltwater in the air.
Big Pine Key was buzzing but not with stress—even time lays back here. It looked like it was time to relax and find the best place to launch a paddling adventure.
Our first stop was Big Pine Kayak Adventures. The gravel crunched as we pulled in alongside a small camper van plastered with stickers from paddling points across the country. Without saying a word to Aaron, my photographer wingman for the weekend, we both recognized the type of fellow itinerant traveler and knew that we'd found our first guide to the island.
As if on queue, a big grin on a colorful character swung around the little white van. "You guys ready for a day in the mangroves!?" Cody Presny exclaimed, greeting us with an extended hand. Soon, with paddles in hand, Presny led our small group of kayaks into salty waters off the outfitter's launch point on the east side of Big Pine Key, gliding across the short span to No Name Key.
Cody stood up in his kayak, masterfully paddling and spotting small barracudas and snappers. With a grin, his eyes focused on a small opening in the mangroves: "The tide is low," he called out, "But let's go!" The channel he was referring to was barely wide enough to fit a kayak. Yet with his encouragement we broke down paddles into separate pieces and grabbed onto the woven roots to pull ourselves through.
Moving through the tight tunnel was more other-worldly caving than paddling. Small green leaves and branches cut the sun as the roots braided, reaching deep into the water below. Tiny mangrove crabs clicked-and-clacked as they danced around root structures, shy and wary of the plastic vessels. Tiny jellyfish dance in rhythmic motions in the water below as we weaved through the single-track waterway through the roots.
Paddling back on the open water to Big Pine, my mind went back to the hurricane, and the exposure for the endangered Key Deer. Big Pine Key, home to the National Key Deer Refuge, is one of the few islands where the species live, and where these wild little creatures faced the brunt of the storm.
Within minutes of hydrating back on shore, we heard the sounds of crunching leaves and twigs. A quick glance over the shoulder revealed small hooves. A young Key Deer leisurely walked out of the surrounding forest. My hands instinctively went for my buried camera. This little survivor (locals told us later that the vast majority lived through the hurricane) slowly crossed the parking lot to fresh grass afternoon snacking. The soft click of a camera shutter didn't scare it off. I smiled as it passed, taking the encounter as a good omen.
The luck didn't last as the weather shifted. With any island location, winds can be your friend or foe. An adventurous mind, however, can help recast the wind as your friend. It points out the direction to look for a paddling destination. Screaming whitecaps on one side of the island means pockets and coves aching to be explored on the opposite side. Or a downwind paddle. Game on.
The mid-day winds told us exactly what we needed to hear. With a mind hungry for adventure and a stomach ready for lunch, a downwind SUP run straight west from Big Pine Key to Little Torch Key was perfection. Winds blew at our back over the mile stretch and had us pulling our boards onto the beach in no time—right at Kiki's Sandbar Bar and Grille. It wasn't long before we were refueling on fresh hogfish and shrimp tacos washed down with toasted coconut-topped mango coladas.
Feeling full, and pleased with our wind-directed game planning, the next morning started with a new wind check, another map review, and a strong breakfast: Key lime pie and coffee.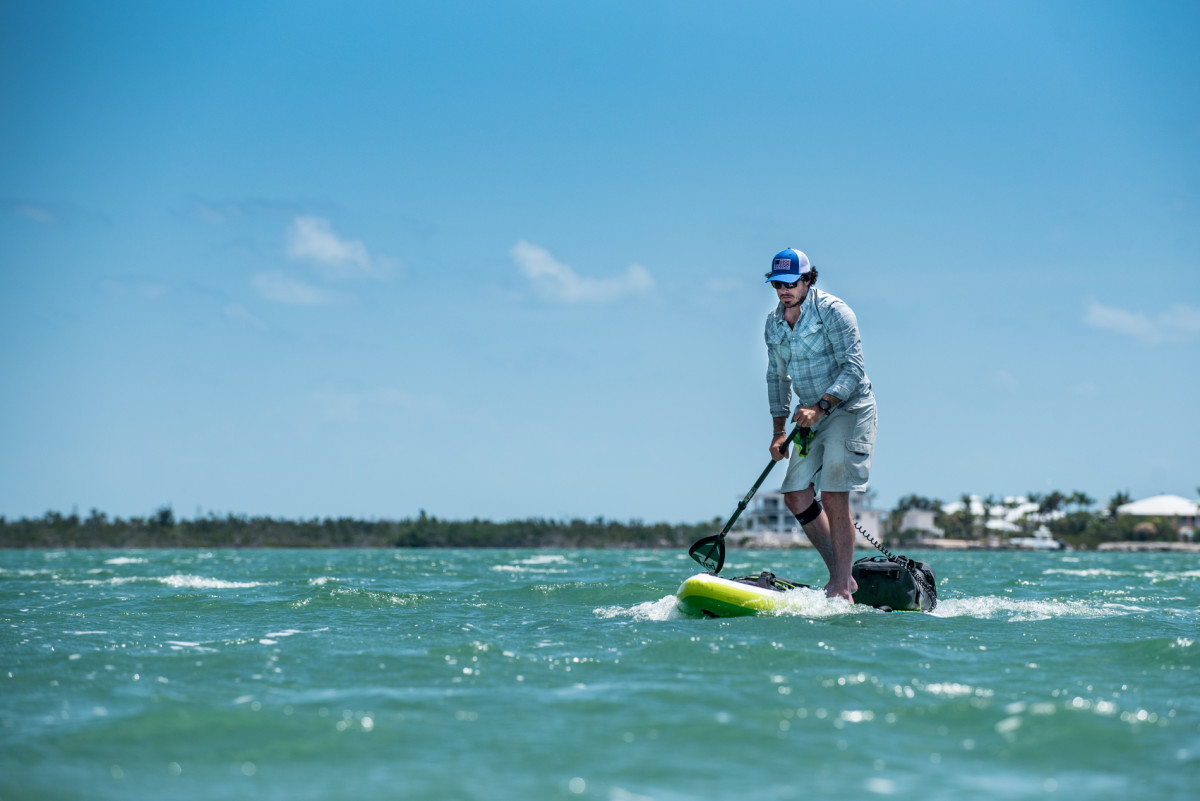 It's no secret that the Keys are a hot destination for fishing. The chance to chase tarpon, bonefish, permit, barracuda, dorado, and snapper is enough to lure any saltwater angler. To gauge our best chances, we headed to the resource-rich Lower Keys Tackle. Packed with gear, maps, bait and a crew of employees eager to chat, the shop had us juggling a whole new set of options.
"Wait, this is your first fishing trip to the keys?!" asked shop staffer Ryan O'Sullivan, giving us the wild eye and laughing with excitement. "Come check this map out with me." Within a matter of minutes, O'Sullivan, who guides and outfits kayak fishing trips through Show N Tail Charters, had scribbled all over the map and helped us hatch a new plan. His enthusiasm for the potential of what lay ahead was infectious.
"If you're going out on a kayak or paddleboard in the flats off Big Pine Key, you might find yourself latched on a 150-pound tarpon rolling around you, a feisty bonefish or potentially hooking into a shark and getting a tour of the area as it drags you around," O'Sullivan said. "You will always catch something, but with it being a changing ocean you never know what you're going to pull up."
With O'Sullivan's guidance, we kayaked back to No Name Key. Baitfish moved in and out with the changing tides, as did, we hoped, the large predatory fish worth casting for. The bridge between the Big Pine and No Name is known for holding large tarpon, and it's no surprise to see fishing lines dangling while you're casting underneath looking for that bite.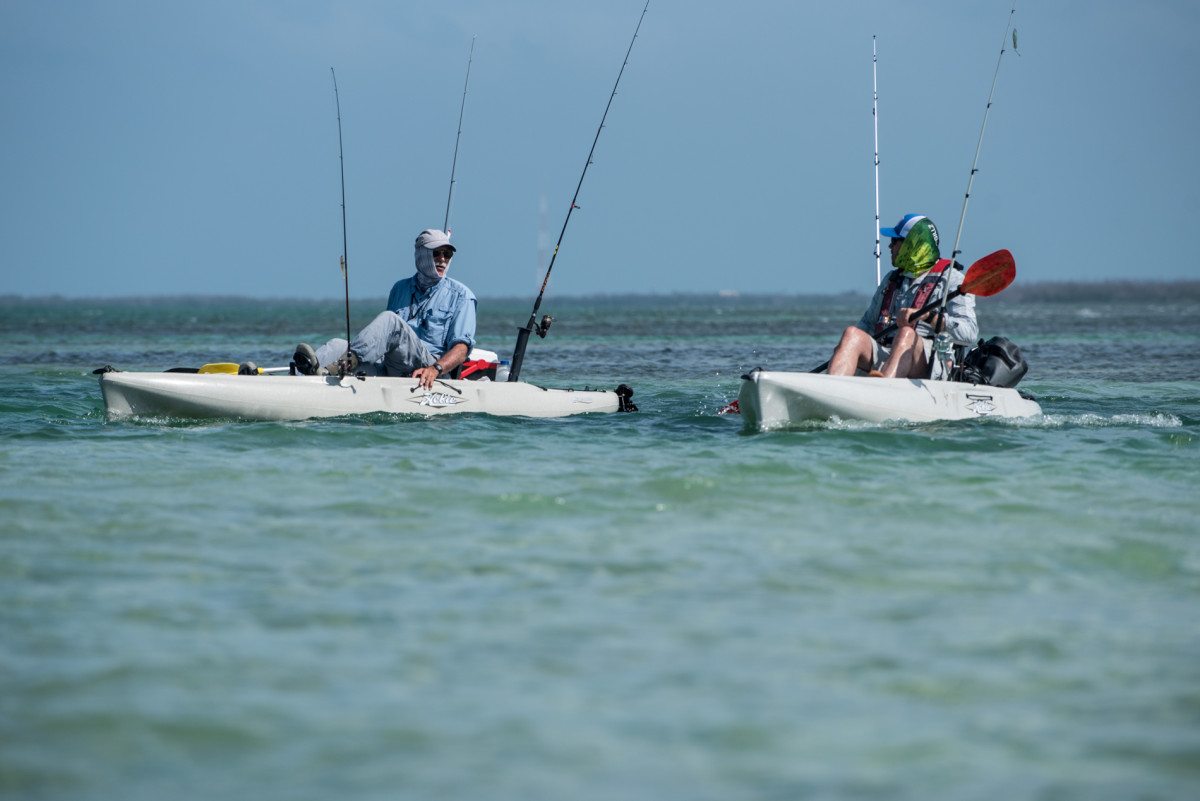 While we never got that tarpon-ride-of-a-lifetime-catch, we did shift down into the time zone of paddling and fishing in Big Pine Key. We dove into the the community, explored the wildlife and opened our eyes to life on the Lower Keys. Finding adventures when the wind wasn't blowing in our favor and turning us a new direction, making sundown discoveries on the water that we'd never expected.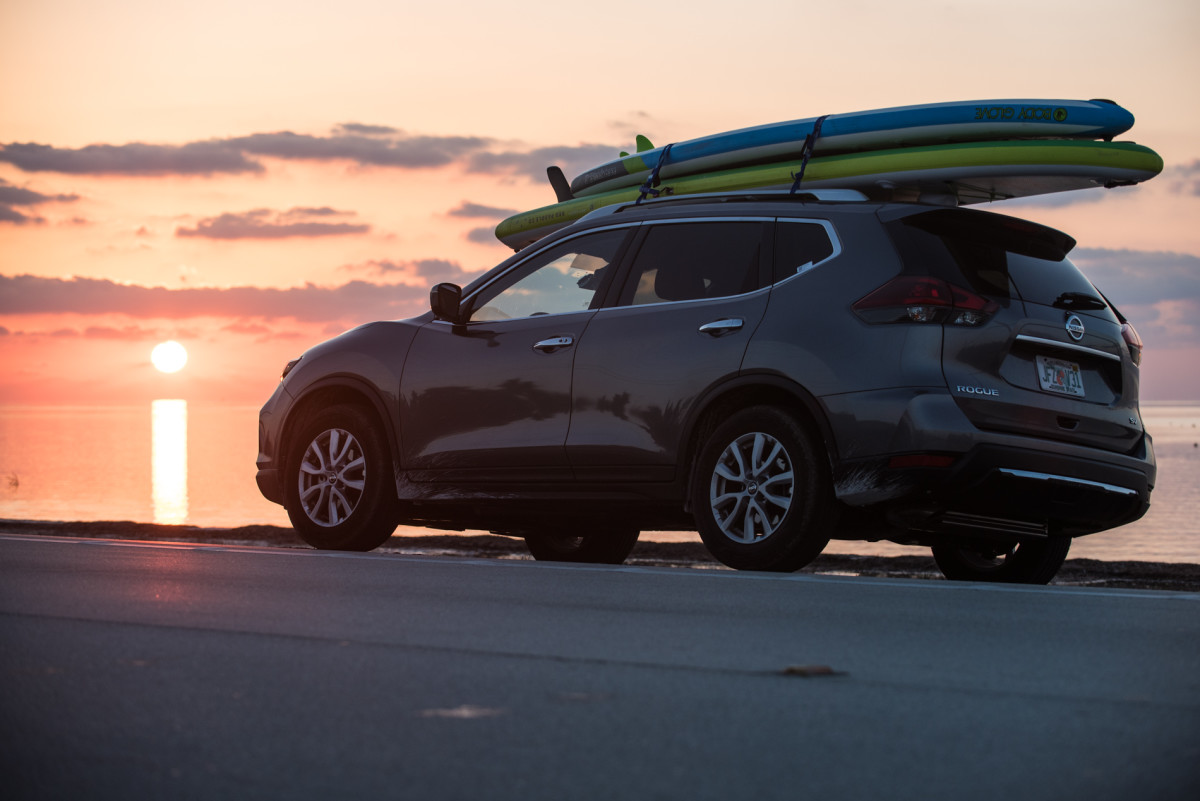 The article was originally published on Standup Paddling
For access to exclusive gear videos, celebrity interviews, and more, subscribe on YouTube!