The last rays of sun cast shadows across the land, a reminder to soak up what time remains of the glorious summer and fall days in northwestern Ontario's Sunset Country. As the days shorten, temperatures only become more comfortable in their transition to crisp evenings. Too soon ice will choke the waterways and winter will quell paddler's freedoms. But for now, we can still appreciate canoe season in all its glory: mornings veiled in a magical fog and sugary leaves beginning to glow; evenings filled with the sound of paddle strokes across still lakes; the campfire crackling, and the forest whispering under a blanket of stars glowing in the night sky.
So launch your canoe, pitch your tent, and experience the majesty of canoe season in the sweeping shorelines of Canadian wilderness. Whether you're the solace paddler seeking a boreal paradise, or the seasoned tripper looking to wash away the wood smoke and spruce pitch at a backwoods sauna, there's a dream trip waiting in the regions north and west of Lake Superior—within easy driving distance of paddlers throughout the American Midwest. Here are a few gems for the intrepid canoe country rambler.
---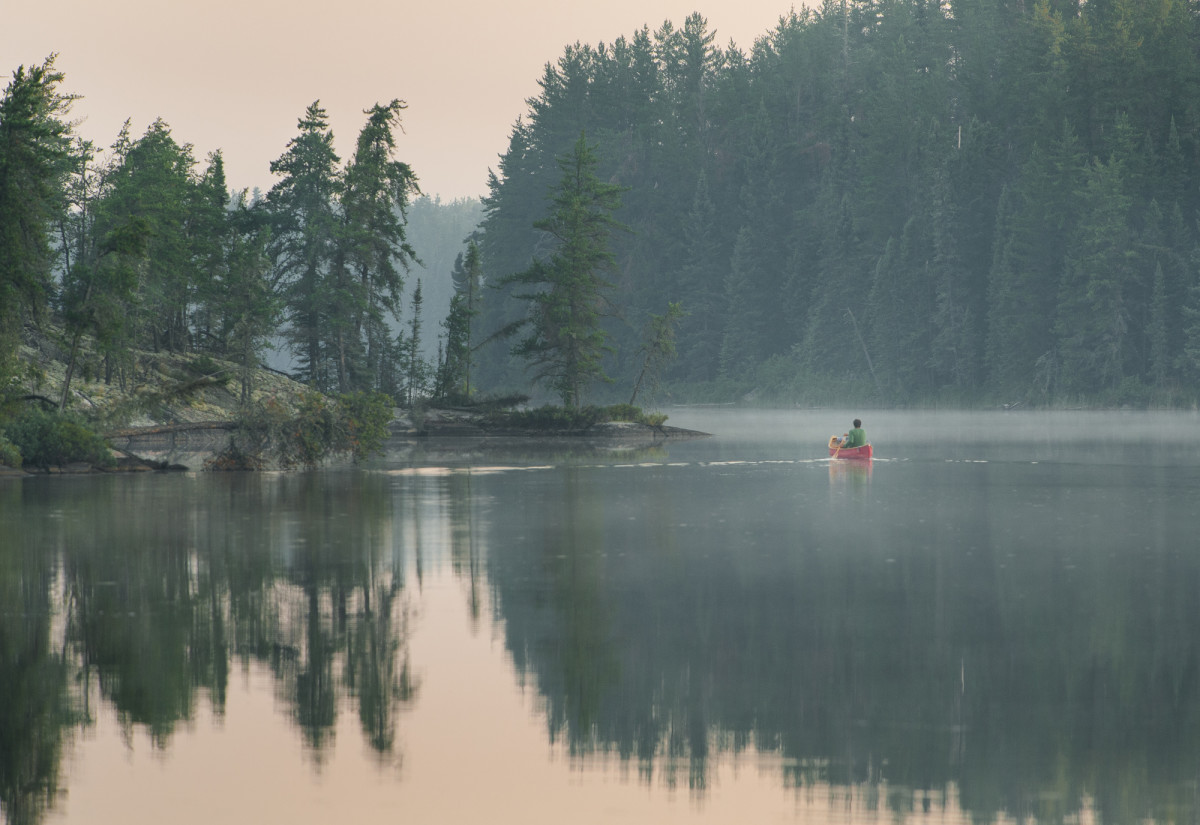 The Boreal Escape:
Woodland Caribou Provincial Park is the epitome of wilderness travel. Remote and undeveloped, the park offers a labyrinth of waterways to find solace — Goldseekers Canoe Outfitting and Red Lake Outfitters are your ticket in. From outfitted canoe trips to float-plane shuttles for you and your gear, the country well north of Kenora and beyond the mining outpost of Red Lake is remote and wild. Access is limited to a few rugged bush roads, paddling and portaging, or short plane rides over the boreal's endless expanse of verdant spruce, stalwart granite and labyrinthine waterways. Experience intense isolation, world-class fishing and over 1,300 miles of wilderness canoe routes, ranging from the timeless Berens and Bloodvein rivers to lake tripping. A Woodland Caribou adventure is a canvas for exploration and creativity in the backcountry.
---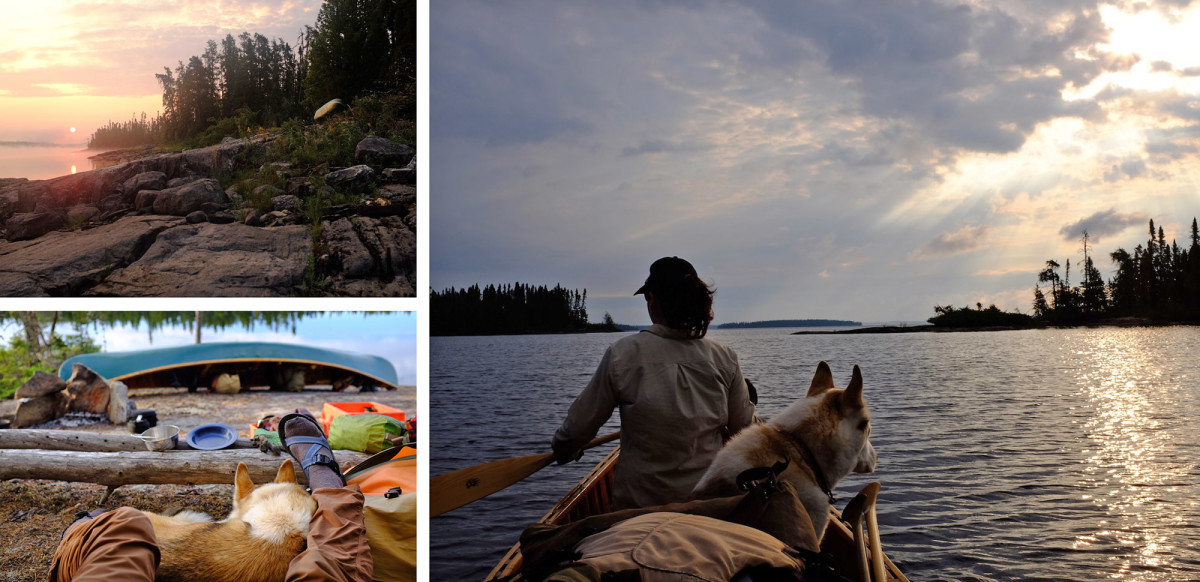 Wilderness with Perks:
Wabakimi is Ontario's second-largest provincial park. It's a vast, roadless wilderness of verdant boreal forest and interconnected waterways — in other words, a canoe tripper's dream. Nobody knows Wabakimi's 2.2 million acres like Wabakimi Canoe Outfitters; its founder, Bruce Hyer, was a key player in the park's development and mapped out many of its backcountry canoe routes. With so many options, your best bet is to work with the experts to plan a route and sort your logistics; the park features options for both lake paddling as well as fantastic river tripping throughout the paddling season (not to mention amazing walleye and northern pike fishing). Getting into the park is half the fun. The cheapest, most time-consuming option is to paddle in from the town of Armstrong. But if you're strapped for time and looking for a quintessentially Canadian experience, charter a classic seaplane or ride VIA Rail's trans-Canada passenger train, which bisects Wabakimi's southern border and carries canoes and gear in the baggage car. There's no better way to end your trip than with an overnight stay at the outfitters' Wabakimi EcoLodge, closing out a bucket-list trip with a cold beer and hot tub in a wilderness enclave.
---
The Purist:
So maybe you've dreamed up your perfect trip and nowhere in the itinerary was there a float plane or steam baths. You're the purist: Paddle in, paddle out; the only sweating you're looking for is under heavy load on an ancient portage. Gas-powered engines are outlawed in Quetico Provincial Park; that means you'll be far from the whine of motors and the buzz of float planes. Canoe Canada, located in Atikokan, Ont., is your last stop for permits, maps, shuttles, and rentals before dipping paddles and escaping into a wilderness that straddles the international border. For guided trips, check out Voyageur Wilderness Programme. International canoe trips between Quetico and Minnesota's popular Boundary Waters Canoe Area Wilderness are also possible.
---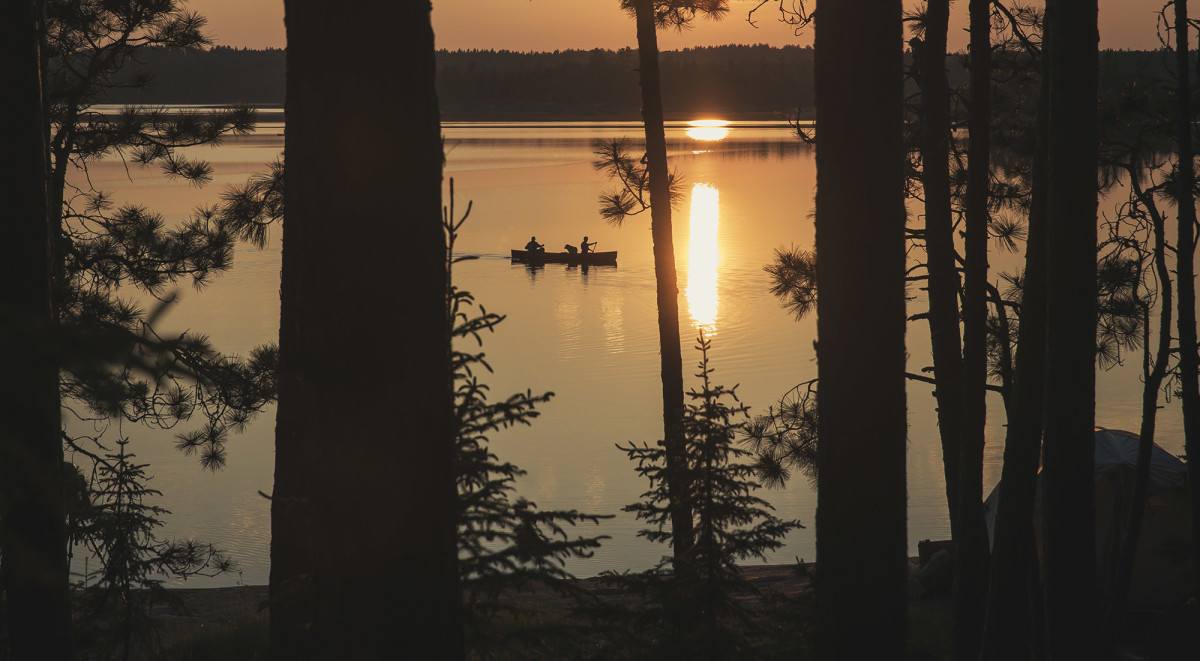 The Long Haul:
Path of the Paddle is a watery leg in the world's longest trail, linking some of northwestern Ontario's finest canoe destinations in a 750-mile canoe route. Here, the 15,000-mile Trans-Canada Trail goes aquatic, following a traditional First Nations canoe route on rivers and lakes from Thunder Bay, Ont., to the Manitoba border. The Path of the Paddle appeals to long-haul trippers looking for a multi-week epic, but it's just as friendly for day paddlers and overnighters departing the water trail hub communities of Atikokan, Dryden and Kenora.
---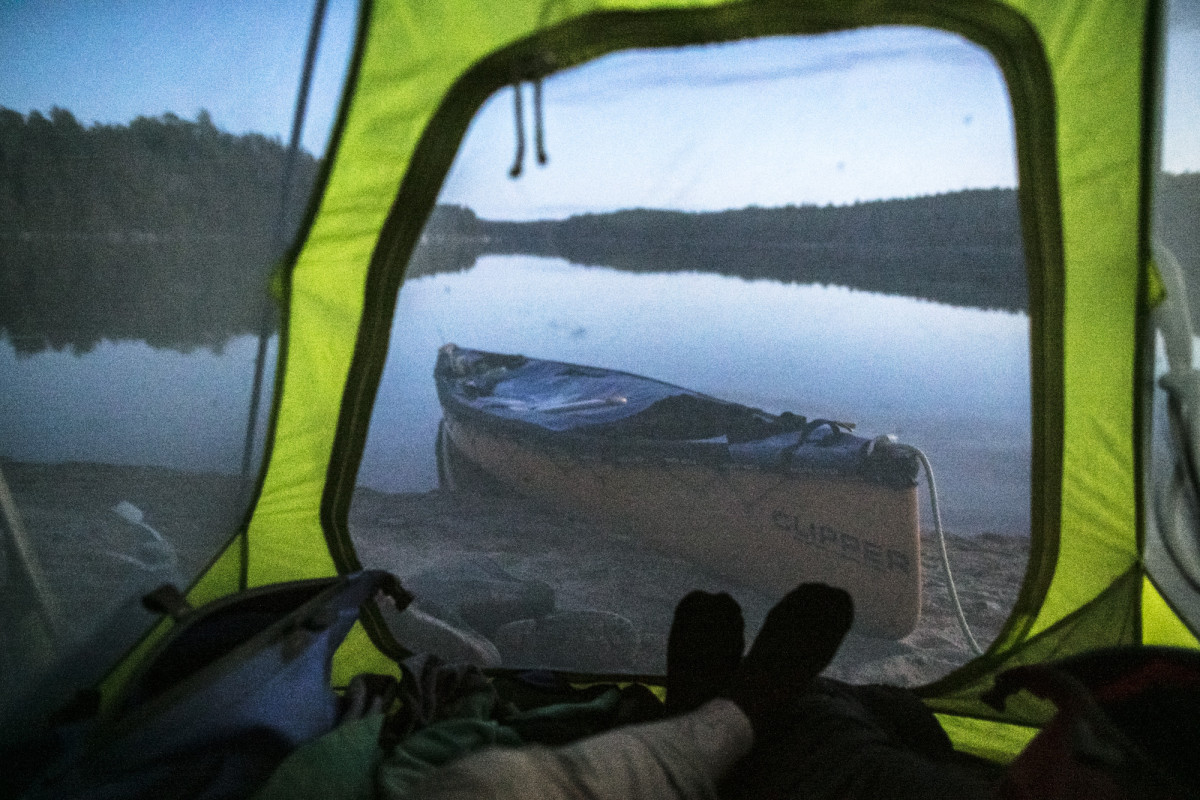 The Weekend Warrior:
If time is precious, Turtle River-White Otter Lake Provincial Park is your escape. Pristine waterfalls and beach-laden lakes can be accessed by well-travelled roads. Experience world-class fishing and beautiful portages, all just a stones throw from Atikokan (a town aptly billed as Canada's canoe capital).
Remember, winter is coming. So get into the wilderness of Sunset Country and soak up the final rays of summer.
---
— Learn more about paddling Ontario's —aka the wilderness in between
— Destination feature:
— Photo exclusive: 18 days in
— C&K editor-at-large Conor Mihell weighs in on Ontario's
— a cinematic documentary of Ontario's canoe culture
The article was originally published on Canoe & Kayak
For access to exclusive gear videos, celebrity interviews, and more, subscribe on YouTube!