Big wave surfer and environmental activist Kyle Thiermann routinely pushes his own limits. It's often you'll find him out on some bigger days at spots like Puerto Escondido, Mavericks and Jaws. He also has a knack for bringing environmental issues to light and making sure that's a part of his focus.
RELATED: One surfer paid the price for his first wave at Puerto Escondido
Recently, Thiermann decided to give a firsthand look at what it's like to paddle out at and in from Jaws. With tons of energy pouring in and giant rocks and boulders everywhere, it looks extremely sketchy. There's danger right from the get-go at Jaws, which might be even more dangerous than the wave itself in a way because you're typically on your own with it. Just another reminder that waves like Jaws present plenty of risks.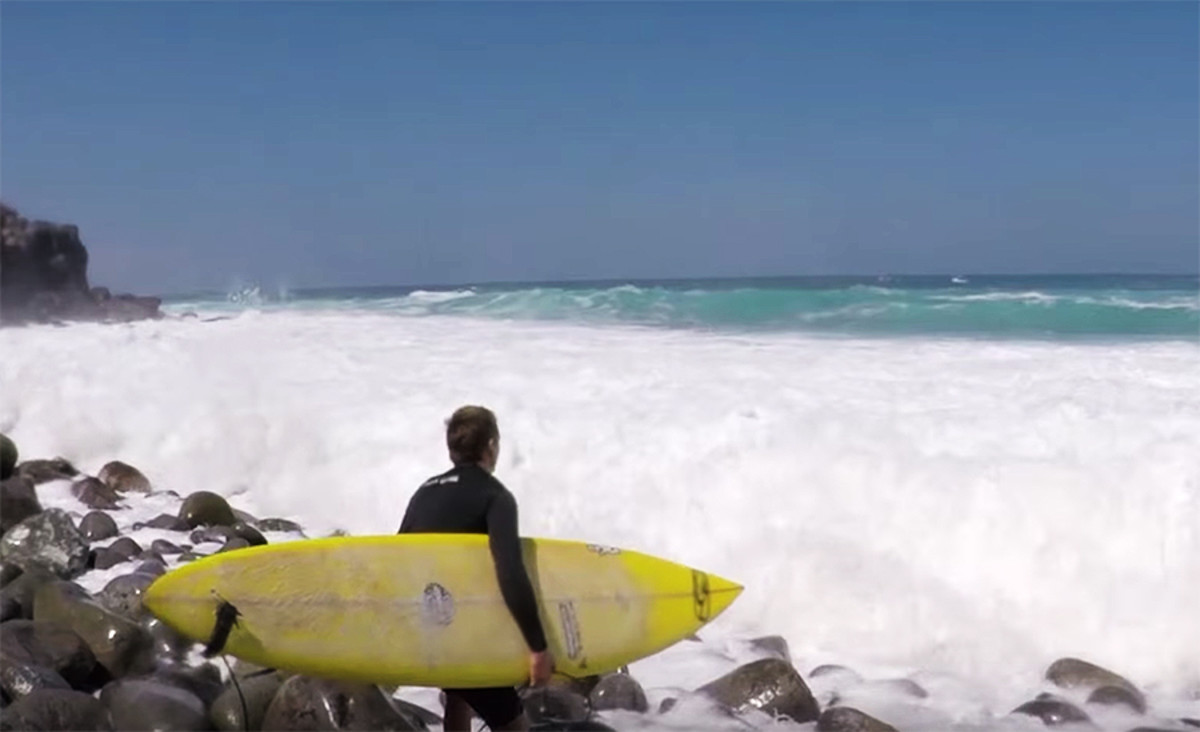 More from GrindTV
US Coast Guard rescued man running across ocean in a big bubble for second time
Kid falls asleep skiing, is totally over winter
Photo of 7-year-old on back of motorcycle enrages some, inspires others
For access to exclusive gear videos, celebrity interviews, and more, subscribe on YouTube!