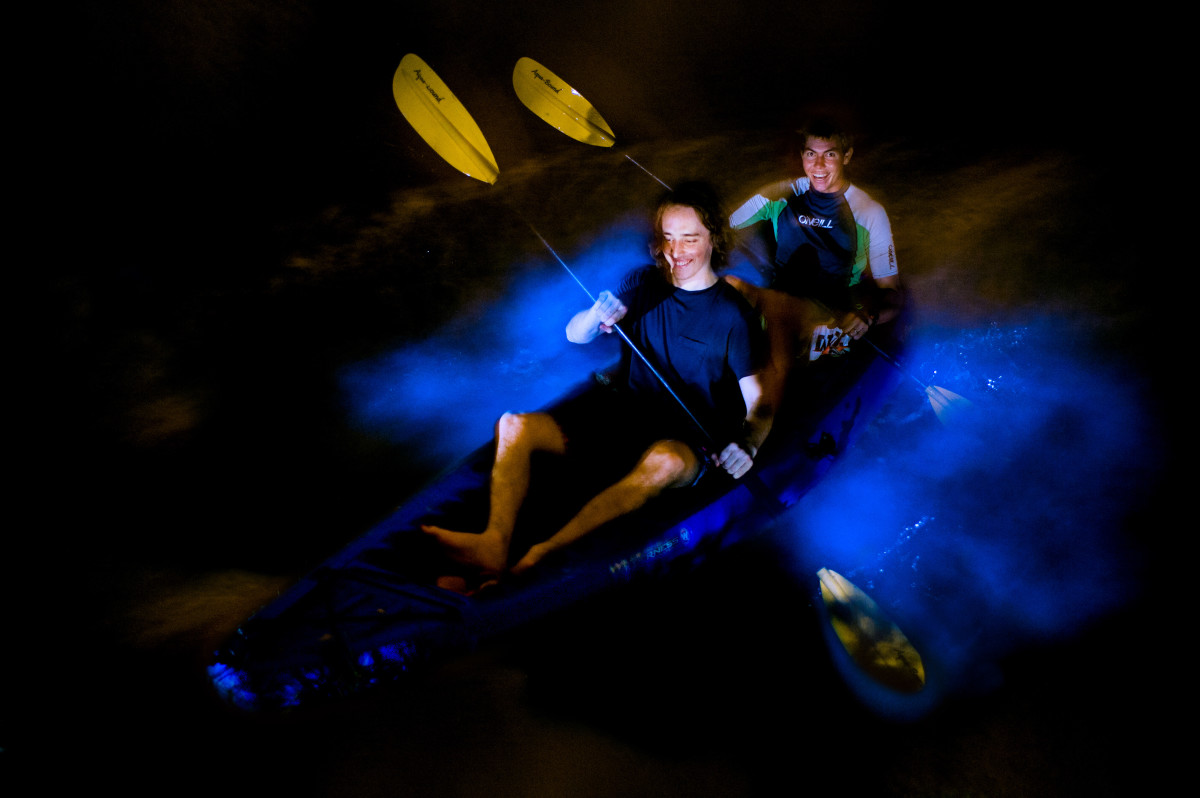 By Tracey Schultz
Kayaking Grand Cayman's waters in pitch darkness during a lunar eclipse reveals a side of Cayman I've never seen. The vibrant blue-green Caribbean water has turned black, mimicking the night sky. As my kayak peacefully glides away from Rum Point all I see are brilliant shining stars; but as I paddle further my focus changes. Tiny pinpoints of light are twinkling in the water. As my paddle cuts through the sea, it leaves a glowing trail. The further I get into the bay the more radiant the light becomes. An illuminated fish's path streaks past my kayak like a shooting star. I feel like I'm in a dream.
Grand Cayman's Bioluminescent Bay is truly a phenomenon. Visible only during the island's darkest nights, the bay's water comes to life in electric hues of blues and greens. Bioluminescence is defined as "the emission of light by a living organism." On land we see bioluminescence in fireflies, glowworms and glowing fungi. In the ocean tiny microorganisms called Pyrodinium Bahamanse are responsible for this captivating display. Only 1/500th of an inch in size, these minuscule microorganisms are able to emit light up to 100 times their size. When at rest, they appear to sparkle, but when disturbed they release more light as a defense mechanism, signaling for help.
Husband and wife team Tom and Lisha Walting run Cayman Kayaks on Grand Cayman's North Side. Dedicated conservationists, they use "Travel by Paddle" as their company slogan. "Combustion engines, gas and diesel destroy this fragile ecosystem. We do our best to protect and preserve the fascinating and rare environment we are blessed to have here on the island," says Lisha. Known by locals as Peter Pan, Tom's tireless, childlike enthusiasm for the bay entertains visitors, while his in-depth knowledge of this natural phenomenon educates his guests. Tom eagerly explains how the island's endangered mangrove forest serves to sustain these tiny light-emitting creatures. By releasing B12 into the salty bay water these fascinating organisms are nourished and thrive. Bio Bay tours follow the moon's cycle, and are only given on the darkest nights to reveal the brightest light display. The 10-15 minute journey into the bay's calm water is suitable for all skill levels, though witnessing the spectacle firsthand will leave visitors of all ages awestruck.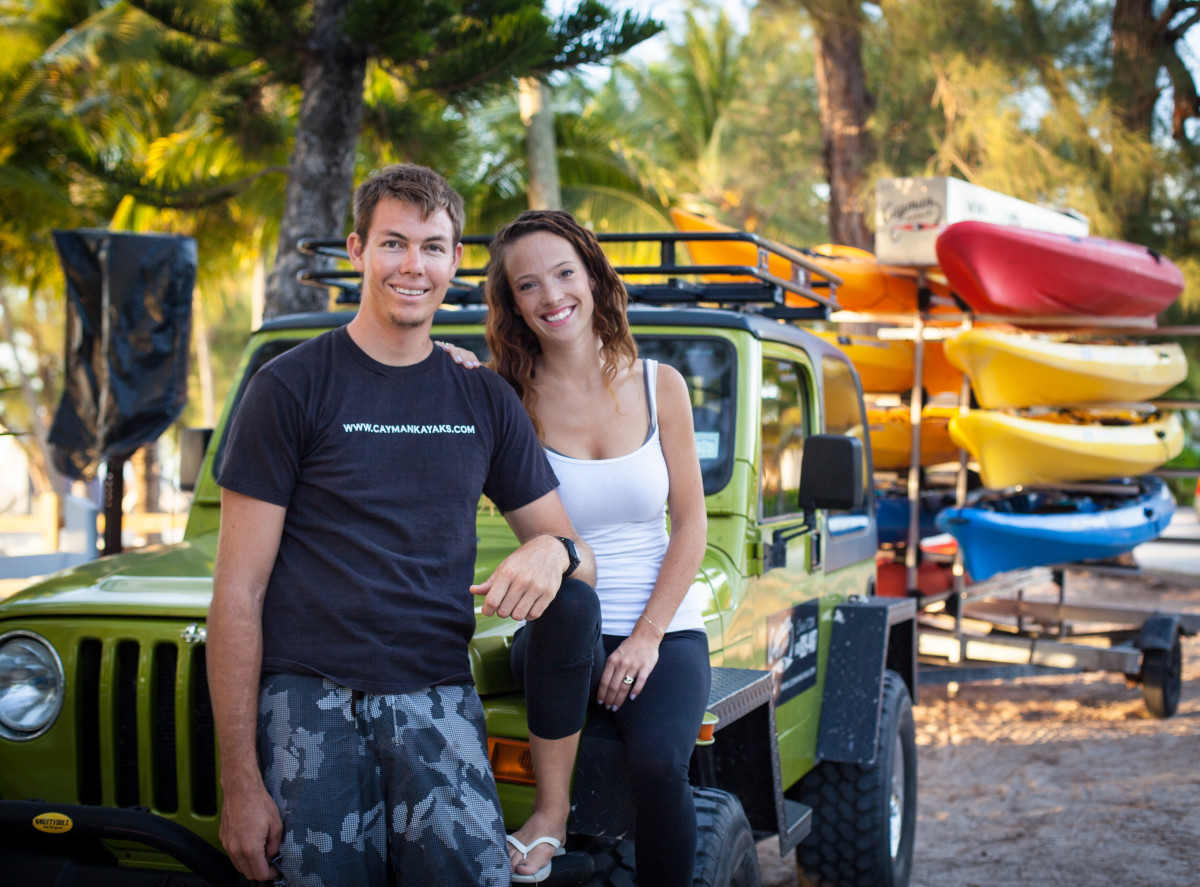 Regretfully, after an hour of learning and playing in the water, it's time to head back. As I paddle through the darkness toward Rum Point the enchanting light begins to fade. I feel as though I've witnessed magic. I've come away with a renewed sense of wonder, and a profound respect for this amazing place. Grand Cayman's Bioluminescent Bay has left a lasting impression. With paddle in hand, I am eager for my next adventure through Grand Cayman's life sustaining mangrove forest.
Learn about paddling Grand Cayman's Mangrove Forests and exploring Little Cayman's Owen Island
The article was originally published on Canoe & Kayak
For access to exclusive gear videos, celebrity interviews, and more, subscribe on YouTube!