Paige Alms and Sarah Hauser share a deep-seated belief in the power of positive thought. "It's really the only way to live," says Alms. And this thinking seems to have paid off for both of them – Alms, 31, who was raised on Maui, supported herself by working restaurant and construction jobs pursuing her dream of being a professional big-wave surfer. She's currently a two-time Big-Wave Women's World Champion and winner of the 2018 Big Wave Awards' Women's Overall Performance. Hauser, 29, left her native New Caledonia for France to earn a degree in computer science and applied mathematics, before moving to Maui to prove herself as a formidable windsurfer. She now holds three Women's International Windsurfing Tour titles.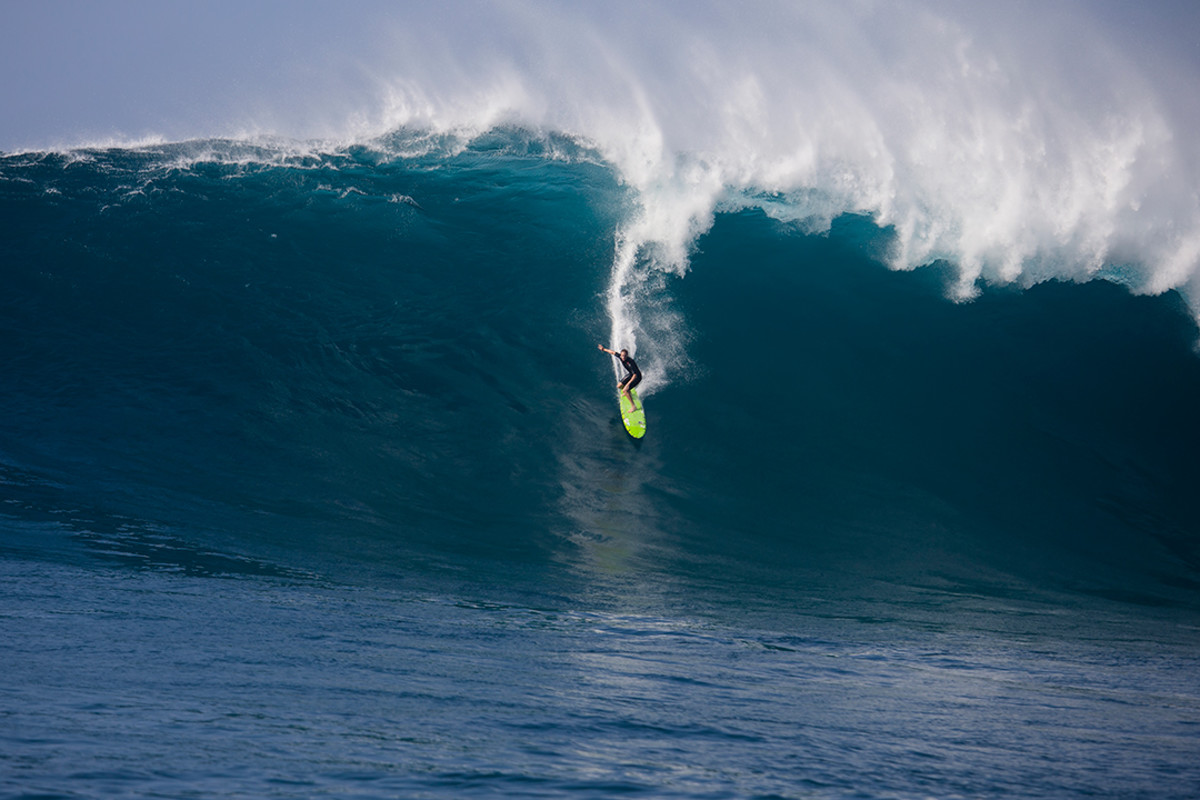 They both chase giant surf at Peahi, facing one of the most dangerous waves in the world with the optimistic outlook that this place is not just where one's deepest fears can be realized but also where one's biggest dreams can come true.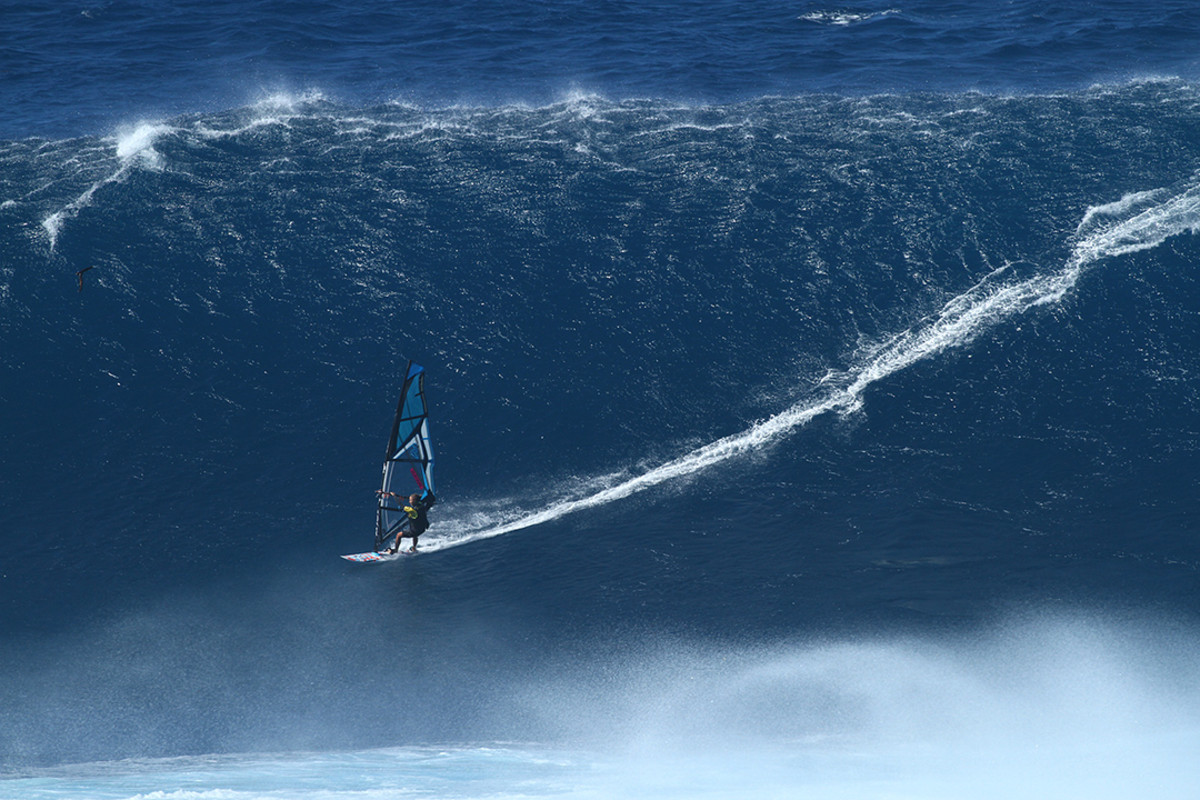 So when Alms and Hauser got out of the water after a surf and saw their home beach littered with two things that seem to be proliferating at greater rates each day – plastic waste, and people taking selfies – they had an idea for how to channel this reality into a positive movement for the environment.
The "Trashy Selfie Project" is a social-media initiative founded by Alms and Hauser to raise awareness about plastic pollution and to motivate people to reduce their use of single-use products. The Instagram account, @trashyselfieproject, encourages people to pick up pieces of trash that they encounter when out in nature, take a selfie with it, and tag @trashyselfieproject #trashyselfieproject♻️ (and then of course to recycle or dispose of the litter). Trashy Selfie Project reposts the photo, and every month or two even selects a couple of participants to win prizes for creative photos via the Trashy Selfie Challenge. But really, the goal is to get that selfie into each participant's feed, to be seen by all of their followers, in order to spread an important message.
It's a project rooted in the conviction that making environmental action fun is really the only way to motivate widespread change. By transforming an act that is so prevalent in today's world – taking selfies – and empowering individuals to use that moment as a tool to amplify a message and to make a statement about what is important to them, Alms and Hauser hope that people will stay reminded and motivated to live in environmentally responsible ways, and to learn from each other about how to be better environmental stewards.
ASN spoke with Alms and Hauser about the Trashy Selfie Project, about what they believe it will take to change public behavior, and about what they do in their own lives to eliminate single-use products in the hopes that one day, there will be no more trash on the beaches with which to take selfies.
How did you get the idea for the Trashy Selfie Project?
Hauser: Paige and I have been friends for a while. We met training at our gym, Deep 2 Peak, on Maui. Around the beginning of 2018, we were walking on the beach after a surf and picking up trash as we normally do, and we looked around and saw all these people taking selfies while we picked up trash.
We thought Trashy Selfie would be a great idea, because people take so many selfies now without even thinking about it. If we could make a suggestion to pick up trash at the same time, not only do they have a memory of that place, but they also leave it a little cleaner and bring attention to the trash issue.
 

View this post on Instagram

 
It's an interesting idea to tie environmental stewardship to taking selfies.
Alms: If you do a little bit of research about how many selfies are taken in a day, it's kind of crazy. But incorporating selfies is a way to make cleaning up fun. A huge part of it is to encourage the youth to get behind it, we're creating a future for the next generation. If we don't do something now, the next generation is going to be living in trash. Trashy Selfie Project is a way to get kids involved, because selfies and social media are an even bigger part of their lives than ours.
 

View this post on Instagram

 
Hauser: Social media is also a very important tool for getting corporations' attention. When you show your interests on social media, companies pay attention to that, so show your interest in the environment.
I can see cynical people saying, 'It's just a few pieces of trash you're picking up, how does that really impact anything,' but as customers we are showing what our values are, which will impact what companies do.
You both must really believe in the power of the individual to make a difference.
Alms: It's a spiderweb effect – one person can post about something that is a greater issue to all, and that message gets spread to your following and those people's followers. You're making a call to action and it spreads way faster this way.
Picking up trash is important, but in the last few years the sustainability movement has shifted to a focus on prevention. Cleaning up isn't enough – we must reduce our waste. How does Trashy Selfie Project spread that message?
Alms: Some people don't realize that that floating piece of trash is coming from something we use on day-to-day basis. On the TSP account, we share easy pointers of how to reduce your impact. If we all make changes, as a whole you can create such a big change. We can't completely eliminate single-use plastic. Unless you never leave your home and live off the land, you're in a consumer lifestyle. But we can still change things.
Hauser: "Progress over perfection" is our mantra. We don't want people to think we are creating two categories: the good people who care and the bad people who don't. You're going to have days when you're thirsty and the only way to get water is to buy a bottle. So do it, and then go back to your good work after that. There's a whole scale of things you can do each day. Ok, you forgot your reusable coffee mug, well you can still get a cup of coffee, but maybe don't take the plastic lid. There is always an in-between option.
What are some of the things you each most enjoy doing to personally reduce your waste?
Alms: Growing your own food and composting. I'm a huge advocate for having a garden. Even if you don't have a lot of space, start by just growing your own herbs. Whenever I'm home I love tending to and eating from my garden.
Every time I go to the farmer's market, I feel so proud that I'm coming home with so little waste. I'm seeing people now go as far as to tie their bunches of kale with other pieces of greens. Coming home with no single-use waste, I feel so successful.
Hauser: I got into buying bamboo toothbrushes, and I'm experimenting with recipes for toothpaste, although I haven't quite gotten it right yet, haha.
Bulk produce bags are a great thing to take to the store; a lot of them come with tags on them that mark their own weight so that you don't get charged for the weight of the bag. Buying bulk with reusable bags saves packaging waste, but it also saves so much money. Often what is good for the planet is also good for the wallet.
Eating one plant-based meal per day brings your emissions down. I like encouraging that approach because it doesn't force you to go full vegan.
Why do you think positivity is the best tool to inspire change?
Alms: The power of positive thought, I truly believe it's the only way to live. We see these photos and movies all the time that show how bad things are getting for our planet – and they need to be seen in order for us to really realize the problems we are facing – but if that's all you see you don't want to see it anymore. It's depressing, it's sad, a lot of people are going to want to swipe through that. Our thinking is if we can share the same message but from a positive light, especially through social media, we can have a bigger impact.
Going back to the kids, some kids aren't emotionally there yet. You can't show a kid a picture of a dead bird with trash in its stomach, but sharing that same lesson in a positive manner of how we can prevent that from happening, that can reach kids.
 

View this post on Instagram

 
Hauser: When you want people to change their behavior, you don't reach that goal by making them feel guilty or sad. It makes them not want to think about it or act. You have to give feelings of positivity and empowerment. You have to tell people, you might not be perfect, but no one is, and we all want same thing, which is to live on a healthy planet.
For people who are already interested in this issue, it might feel like these lessons are repetitive, but there are a lot of people who still don't know how much of a difference they can make. It's usually just when we are getting tired of delivering a message over and over, that the wider world is starting to understand it. It's really worth it to keep the conversation going.
You can follow Trashy Selfie Project on Instagram and can even enter into one of TSP's Trashy Selfie Challenges to win prizes for posting your most creative trashy selfie.
For access to exclusive gear videos, celebrity interviews, and more, subscribe on YouTube!