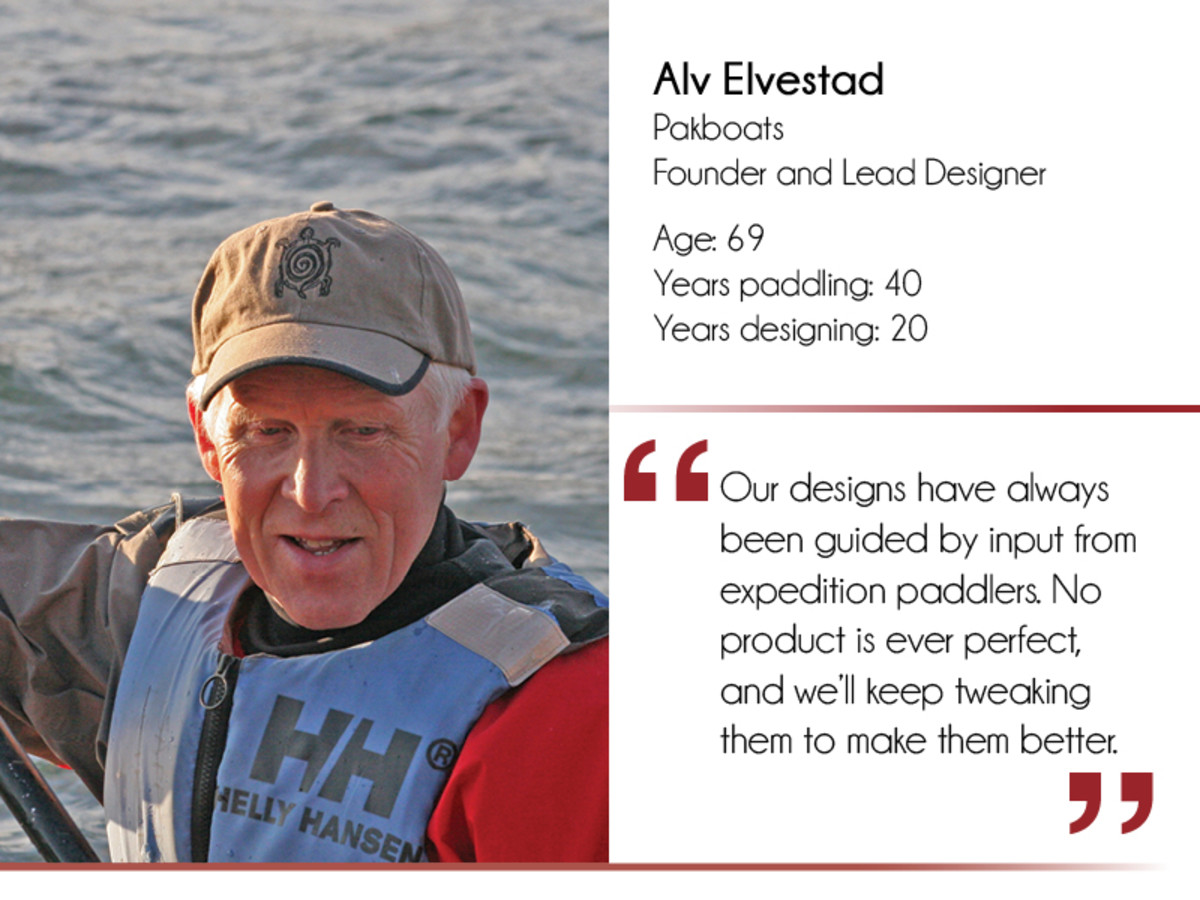 How did you get started paddling? In 1977 a few friends and I bought canoes and went on a trip in the Lappland area of Norway and Finland. None of us had been on a canoe trip before, and we didn't know anything about the route, except that there was a blue line on the map almost all the way. Nearly 1,800 feet of drop over a 100-mile route makes a challenging trip. We had no accidents and became pretty good at lining – and I fell in love with wilderness travel by canoe.
Describe your design philosophy. Our designs have always been guided by input from expedition paddlers. No product is ever perfect, and we'll keep tweaking them to make them better. Standardizing parts has been a big focus as well. We've made many different models yet can supply spare parts for every boat we've sold in the last 20 years.
What's your favorite PakCanoe design? The PakCanoe 150. It's a great expedition solo canoe and works well in small, rocky streams. Another favorite is the Puffin, which is inspired by the Wee Lassie, a small open canoe popular in the Adirondacks 100 years ago.
How have you influenced canoe design? We've made folding canoes accepted as expedition craft.
Describe your design process. It's a lot of work with a sewing machine and a tube bender. It's an evolutionary process, using a combination of coated fabrics and aluminum tubing.
What's your favorite thing about designing boats? Working with people who've been out on trips, and discussing what can be done to make the boats better. Sometimes, the focus is on preparing a canoe for an unusual expedition. Interaction with expedition paddlers is stimulating and a lot of fun.
The article was originally published on Canoe & Kayak
For access to exclusive gear videos, celebrity interviews, and more, subscribe on YouTube!